3 New Books to Help You Get Subversive
Dec 03, 2017
Speaking truth to power is hard, because most don't want to hear it. It can also be quite dangerous. It's a little easier to couch it in fictional terms, as a novel or short story can reach and convince a wider audience while maintaining some plausible deniability. This doesn't mean that the danger completely goes away; many writers have suffered for their attempts to tell the truth. This week's book club features a range of subversive fiction, from the deeply and obviously political to the more quietly revolutionary.
---
1. Using Life by Ahmed Naji, illustrated by Ayman Al Zorkany and translated by Benjamin Koerber ($22): This partially graphic novel out of Egypt, originally published in 2014, was so subversive that it earned author Ahmed Naji a jail term for "harming public morals" when a complaint was filed about an excerpt in a literary journal. (It had been approved by Egypt's censorship authority; the allegations came from a man who claimed to have been sickened by the novel's sexual content.)
Using Life's protagonist, Bassam Bahgat, is an up-and-coming filmmaker who is hired by The Society of Urbanists, a secret organization with a storied history, to make documentaries about the architecture and urban planning of Cairo. Seems relatively straightforward and tame, but approaching the city from the underground uncovers its darker side, where "planning" really means "control," and "architecture" means "boundaries."
"They say the city never sleeps, they say it bursts at the seams," Naji writes. "The city rotates and revolves. The city branches out. The city beats, the city bleeds. In their places of work and worship, the people of this city swarm. They shop and scurry and go for a piss, so the Wheel of Production might go on spinning despite the traffic. That's how it all looks, if you're an eagle soaring up above. But if you're just a little mouse of a man spinning inside that great Wheel, you never get to see the big picture. You go to work and do your job, and might even earn a reasonable salary. If, by some great fortune, you manage to see the fruit of your labors, it still won't move you an inch. Whether you work or not, the Wheel of Production keeps on spinning, and the current carries you along."
The Society has constructed a series of underground tunnels and secret bunkers in various world cities, and Bassam uncovers a distressing conspiracy of manipulation that may take down the city entirely. Winner of the PEN/Barbey Freedom to Write Award, Naji is the first writer to face a jail term in modern Egypt; initially acquitted by a lower court, a higher one found him guilty and sentenced him to a two-year prison term. Sentenced in February 2016, he was released in December of that year. On appeal, his original conviction was overturned; the case is being retried, and he cannot leave the country. His novel, however, which takes aim at religious hypocrisy and misogyny, can. Revolutionary ideas, it seems, are much harder to contain than people.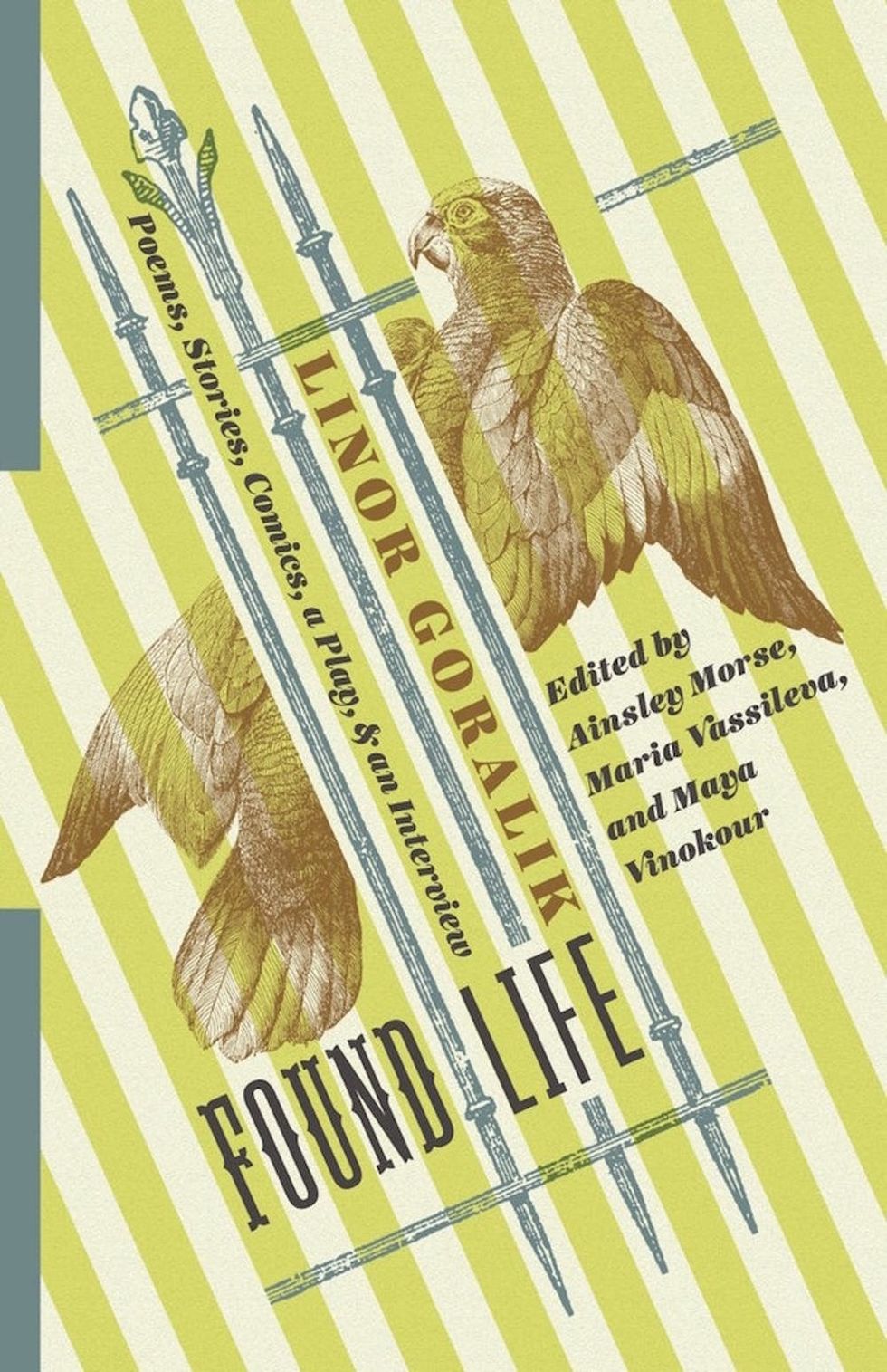 2. Found Life: Poems, Stories, Comics, a Play, and an Interview by Linor Goralik, edited by Ainsley Morse, Maria Vassileva and Maya Vinokour ($15): A storyteller, poet, journalist and essayist of modern Russia, Linor Goralik gets a new translation of her subversive writing. Born in the Ukraine and then moving to Israel and finally Moscow, Goralik was one of the first Russian writers to become popular online via blogs and her "transgressive histories" tweets, showing herself to be a master of thoughtful "flash fiction." Much of her writing has semi-documentary or "found text" qualities, with an attempt to encapsulate modern spoken language. She captures, condenses and fictionalizes snippets of overheard conversation, giving voice to people who might not always be heard. She lets her audience "hear" as much as read her work: "…do you know how I realized spring had come? I found a skull in the vegetable garden. Right away I tried to find the hole. Nah, no hole. Just some bastard croaked in the vegetable garden."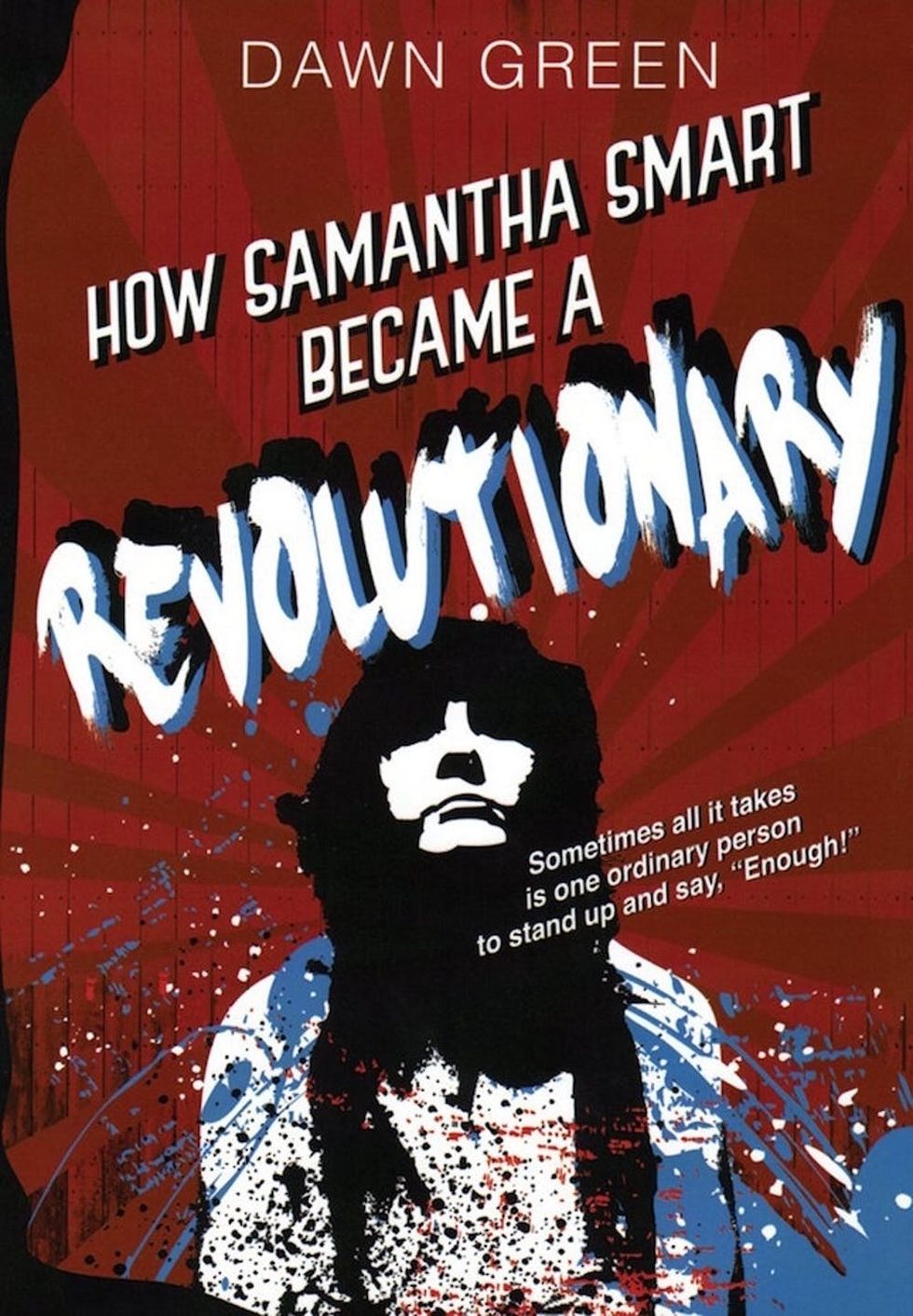 Winner of the 2003 Moscow Triumph Prize for young writers, Goralik often writes about feminist issues such as sexism in the media and sexual harassment. In her work and in interviews, she's known to speak in the masculine grammatical form in an attempt to "take over" the grammar. She's also known for her interviews with other writers in poetry journal The Air and articles on current cultural trends in the journal Snob and the New Literary Review.
This new collection in translation features a diverse group of translators and Russian scholars, who tackled the works beginning in 2015, as the focus of a Harvard graduate seminar. The translators' different perspectives are reflected in the way they take on the works. Goralnik shows us just how quickly the world is moving… and how dangerous it might be to not keep up.
3. How Samantha Smart Became a Revolutionary by Dawn Green ($15): Dystopia is hot in YA fiction, probably because most young readers are coming of age in a world where it seems dystopia is the norm. Green's book features a young woman named Samantha, who would rather concentrate on the beginning of her college career, playing soccer, and falling in love than the rise of a fascist government. President King is elected in a contentious result from a broken and divided country (sound familiar?) and promptly takes power, with a Guard Elite responsible for ensuring order and submission.
Ilana Lucas
Ilana is an English professor, theatre consultant and playwright based in Toronto, Canada. When she's not at the theatre or insisting that literary criticism can be fun, she's singing a cappella or Mozart, occasionally harmonizing with the symphony, or playing "Under Pressure" with her rock handbell group, Pavlov's Dogs.