3 Absorbing New Sci-Fi Books
Dec 16, 2018
Energy can't be created or destroyed, but it can certainly be captured within the pages of these new science fiction tales. In these worlds, some people and beings have the ability to take in and use the universe's energy to do extraordinary things. Of course, if we know anything about the world, it's that when you have any power, there are going to be people who want to take it away or exploit it. So, just like these characters, don't be static — stay current by reading the dynamic novels in this week's book club, and you'll find yourself absorbed in these tales.
---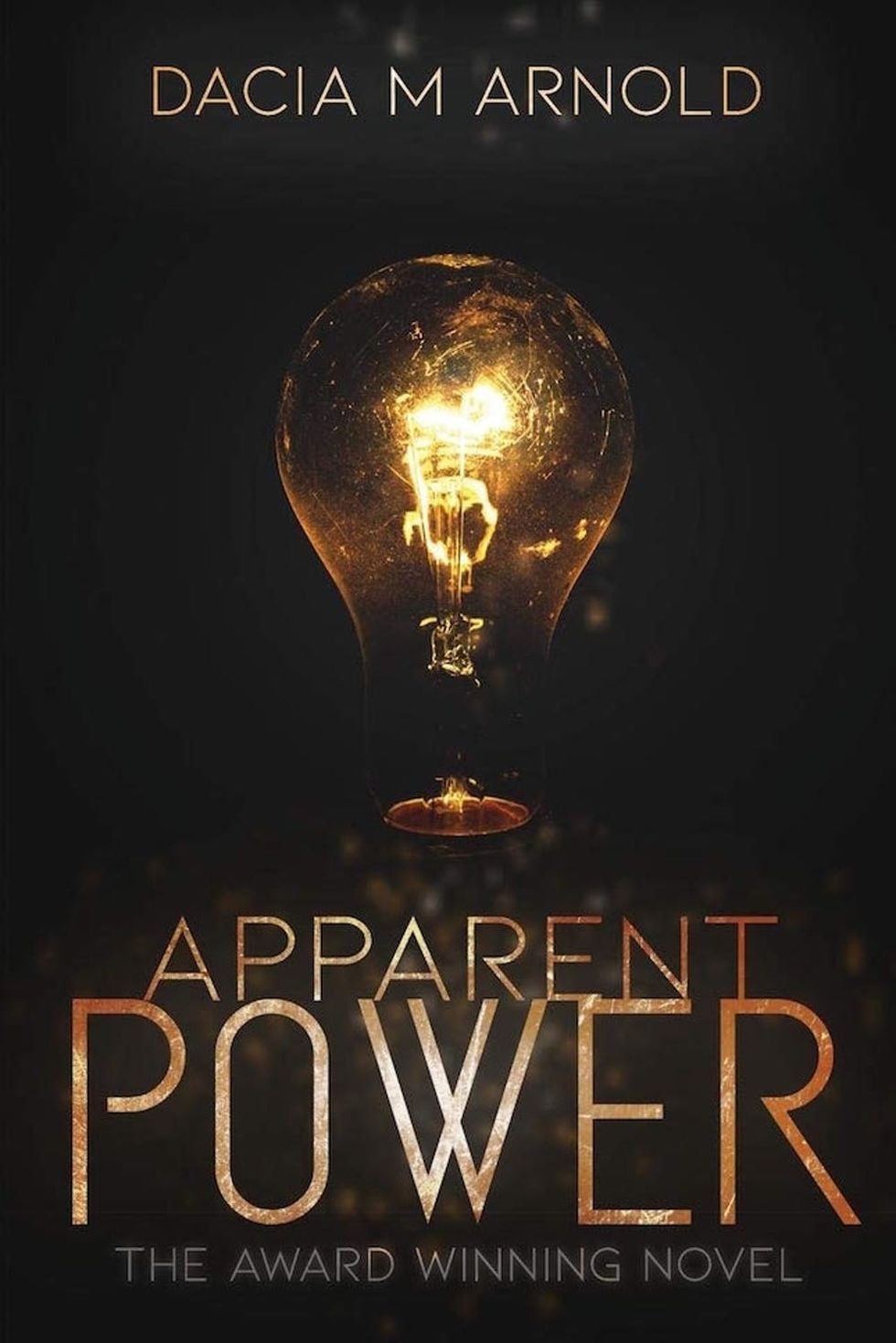 1. Apparent Power by Dacia M. Arnold ($16): "The electricity flew from her fingers to the shower door handle. Valerie Russell yanked her hand back. The shock had not hurt, but the burst of light caught her off guard. She reached again, slowly. This time nothing happened, and she stepped into the shower. The water flowing over her face was satisfying in that it woke her senses far better than her alarm. Startled out of her thoughts by her husband clearing his throat, she took a breath to tell him what had just happened when he cut her off. 'Who the hell are you?' Scott stood frozen, staring at her. 'Last time I checked, I was your wife.' She wiped the layer of droplets to clear her view and waited for him to respond. His lips parted to speak, but he remained silent, brows creased, and head tilted."
Arnold's first book in a planned "Diazem Trilogy" gives us a story with echoes of Robert J. Sawyer's Flashforward and Naomi Alderman's The Power. In it, Valerie Russell awakens to find her appearance transformed from her 35-year-old post-partum self to a 20-year-old with a flatter stomach than she ever had. It's something many might wish for, and it certainly gets her husband's interest, but Valerie finds it decidedly unsettling. What's stranger is the electricity that seems to leap from her fingers. On the way to cover another nurse's shift at a hospital two hours away, Valerie's car is one of many to lose power, and she loses consciousness. When she wakes up, she heads immediately to the hospital to prepare for casualties; many cars have crashed, and planes have fallen from the sky. This isn't just an isolated incident — reports come in that it's happening all over the world.
Valerie's conspiracy theorist father, for once, turns out to have the right idea. Apparently, the energy surge is related to a latent gene in some people that causes them to absorb energy. Some people have a larger range of energy-associated powers along with it — and Valerie is one of them. She's now the sparking center of a storm of intrigue and mistrust; the government wants to "study" people like her, others like her want to take control of the world and eliminate those not similarly gifted, and though her father may know important information, his allies aren't exactly savory. She's going to have to hope lightning strikes more than once and that her luck and strategy keep her going until the end.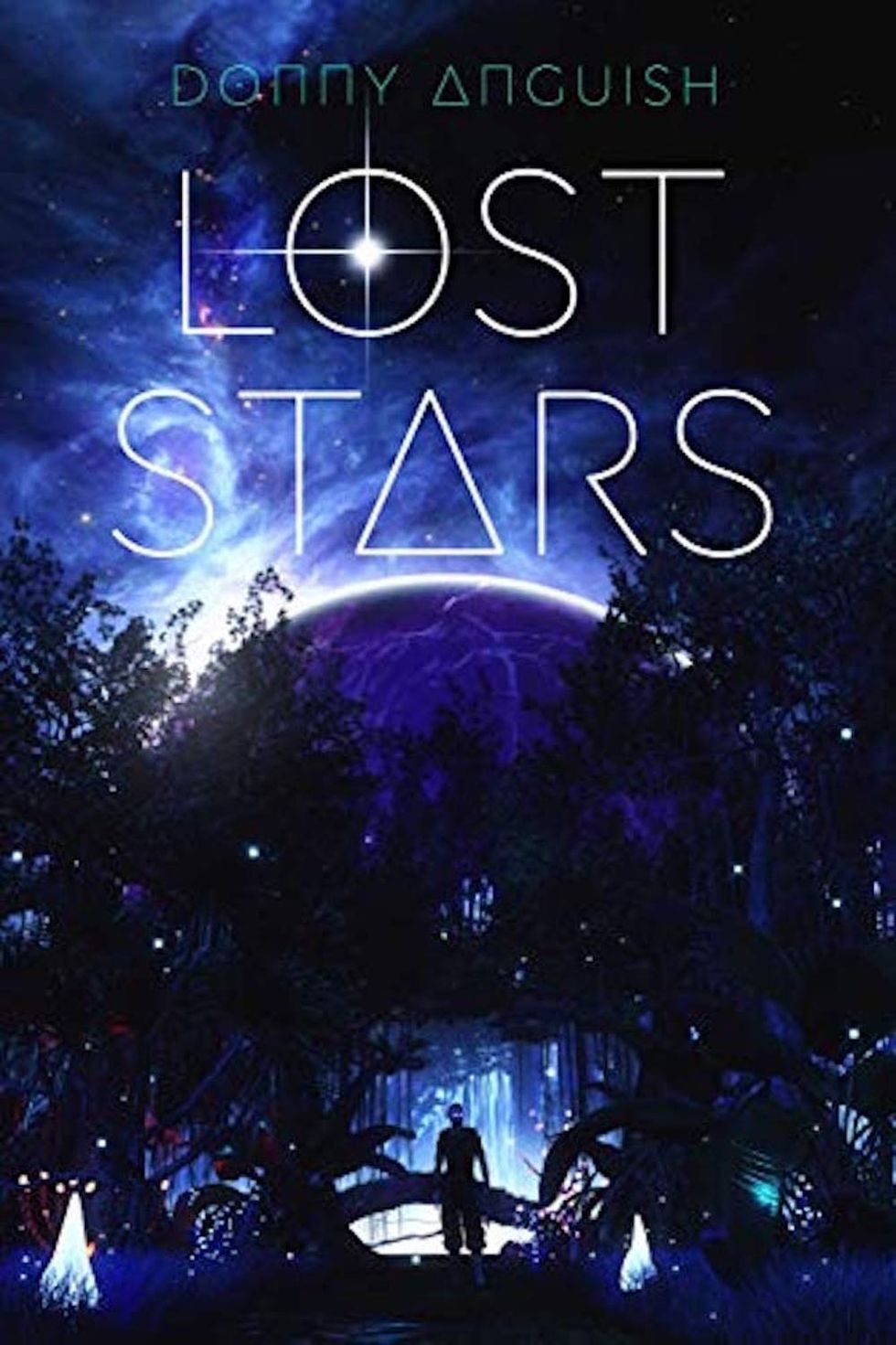 2. Lost Stars by Donny Anguish ($15): Another first book in a series, Anguish's novel is based on a couple of inventions that change the course of human history. The first is a life-prolongation pill invented by protagonist Jon Foster's father. Warren Foster's pills, distributed to a very small number of family and friends, could stop aging forever, or could be bought in increments by the extremely wealthy, or used as an army recruitment tool. Jon himself, now 672 years old, was the inventor of nano-bots called "Essens." People who live longer eventually consume more energy, and the Essens were designed to absorb that energy straight from its source in nearby stars. This worked for a time, but power is not infinite; stars are being drained entirely and are starting to go out. Unlike Arthur C. Clarke's famous story, these events cause a great deal of fuss, and Jon naturally feels the need to avoid galactic chaos.
"Saiph was on his knees and praying when the only magic light in the village went out. He stared up at the oddly shaped piece of glass as a gust of wind sent it swinging. It creaked and produced an eerie symphony with the crickets outside. Around him, other dirt-smeared faces mirrored his shock… The pain was passing when Saiph saw a wooden bucket a couple feet away. He gingerly limped over to it and then turned it upside down before jumping atop it with his good leg. He peered over the heads of the others and saw a growing panic. He felt it too. The harsh light of the glass had never gone out before."
Jon needs to find a human capable of processing and using unheard-of reams of energy, what's called a "Class G dynamic." These are few and far between. In fact, there's only one in the known universe. This means that Jon has only one option: He needs the help of Saiph, a native of the planet Jangali, where inhabitants boast no real reliance on technology, living according to a different ethos. Of course, that means that Jon isn't the only one looking for Saiph, whose village is in extreme danger, with further war on the verge of breaking out. Saiph, asthmatic and disabled, has to deal with the concept that he can be used as an extremely powerful weapon. The stars going out is a symptom of a larger problem: Humanity needs light to lead the way.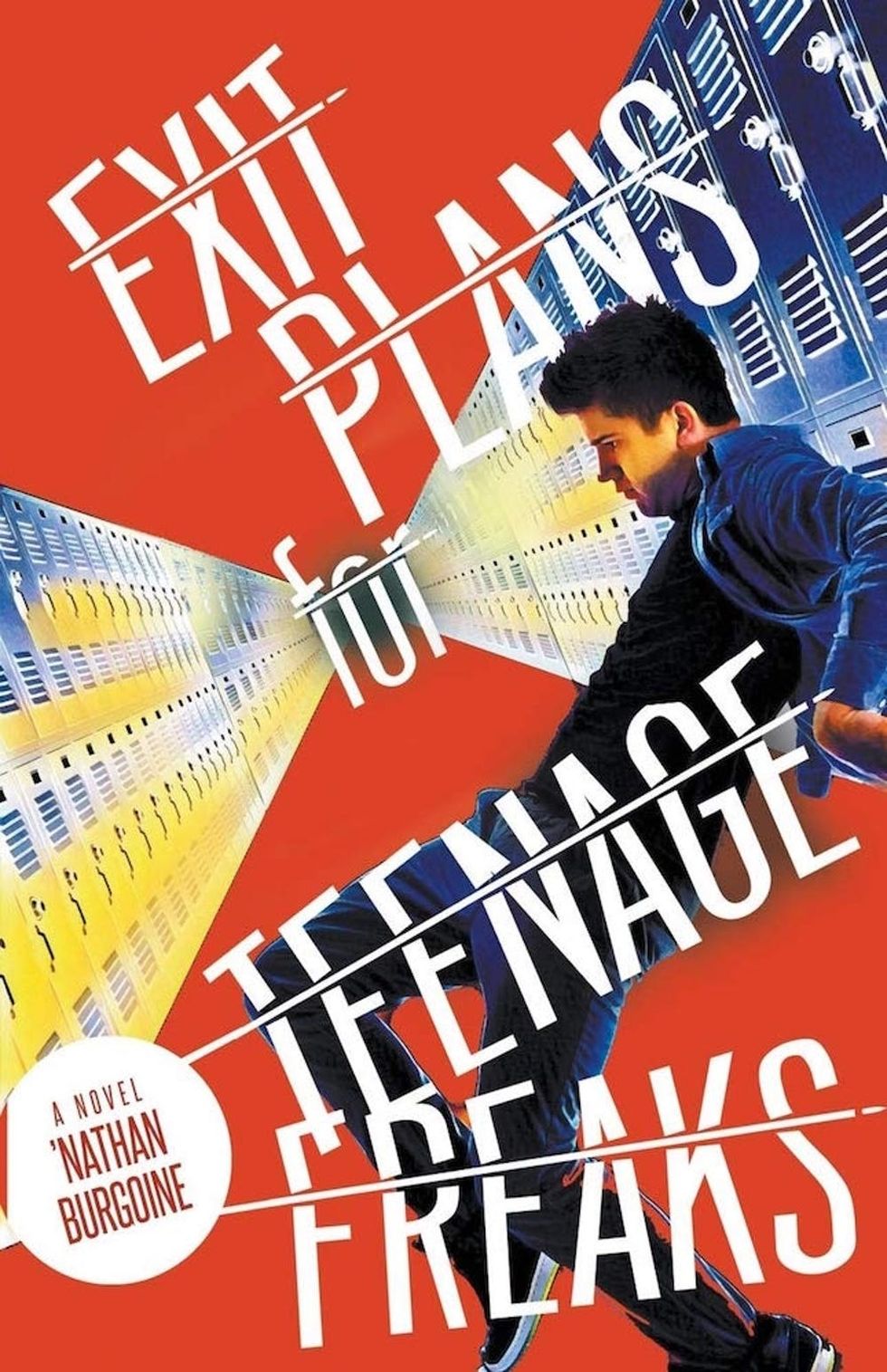 3. Exit Plans for Teenage Freaks by Nathan Burgoine ($12): In this YA novel, Cole is your normal 17-year-old kid in small-town Ontario: He's trying to stay afloat in math class, loves his parents and his friends, and spends the occasional minute daydreaming about his crush Malik, who's from the big city (Toronto). Of course, there was that one time as a small child that he was kidnapped by the mysterious Ms. Easton, which has given him a bit of a reputation he can't shake. Cole is almost finished with high school and looking forward to following in his deaf father's footsteps by studying ASL interpreting. One perfectly normal day, though, he walks through a doorway in his high school and straight into the aviation museum he's been thinking about: the museum that's very far away from where he's supposed to be.
"Was that it? I looked warily at the door to the museum. I'd been thinking about this place. And here I was. Should I click my heels? I closed my eyes and thought about school. The grey brick, the glass front, the library, the computer room, my friends, our spot on the bleachers. Hell, I even thought about the office and cranky old Mr. Bundy. But when I opened my eyes, I was still right here. Light-headed, a bit woozy, but definitely still at the aviation museum. Okay, now what? I needed to get my butt back to school from kilometers away without freaking anyone out, and that was going to involve someone who didn't mind bucking the system and who maybe wouldn't ask me any questions if I begged them not to."
Completely drained of energy and in a panic, Cole comes to the uneasy realization that he can, in fact, teleport; he just has to think of a place while he's opening a door, and hope he doesn't faint at his destination. This complicates things when Cole's attempt to return to school lands him inside his locked locker… and Malik is the one to let him out. Malik knows Cole's name. And Malik's home, much like most, has many doors. Now Cole has a new thing to think about… or to try not to think about, while he starts to notice he's being followed wherever he goes. Can Cole teleport away from his problems, or will it take all of his energy just to survive?
What books electrify you? Tag us in your next absorbing read @BritandCo.
Brit + Co may at times use affiliate links to promote products sold by others, but always offers genuine editorial recommendations.
Ilana Lucas
Ilana is an English professor, theatre consultant and playwright based in Toronto, Canada. When she's not at the theatre or insisting that literary criticism can be fun, she's singing a cappella or Mozart, occasionally harmonizing with the symphony, or playing "Under Pressure" with her rock handbell group, Pavlov's Dogs.