3 New Books That Will Inspire You to Get Political
Mar 05, 2017
The past months have been both an activist's nightmare and an activist's dream. There's so much that's wrong with the world, and there's so much potential to fix it. If you're looking to get mobilized and take some action, a good way to start is by reading up on some serious subjects; we may be suffering from a "campaign against established knowledge," but that's why it's more important than ever to remain informed. These three new books in this week's book club give us a history of activism and suggestions on where to go next, so turn your beach vacay into a battle station, and read on.
---
1. Divided We Stand: The Battle Over Women's Rights and Family Values That Polarized American Politics by Marjorie J. Spruill ($33): Forty years ago, two very different women's movements took form and polarized political discourse. Two years after the United Nations' International Women's Year of 1975, a National Women's Conference was held in Houston, where legendary feminists Gloria Steinem and Bella Abzug, among others, pushed for an Equal Rights Amendment and abortion rights, and the newly hot-button issue of gay rights, in their National Plan of Action. Meanwhile, in the same city, Phyllis Schlafly's conservative women's movement loudly campaigned against feminism, preferring the label of the Pro-Family movement. Marjorie J. Spruill gives some badly needed attention to the far-reaching consequences of both these movements.
The divide in the women's movements played out in the growing divide between the political parties, as Democrats embraced the push for women's rights, and Republicans entrenched the message of "family values" (the initial movement for equal rights was sponsored by members of both parties, an example of how the two concurrent movements had a deep and lasting impact on current political discourse). Women would make great strides toward political equality, then other women would work to block those advances, such as publicly funded child care.
Spruill's book is finely detailed and meticulously researched. It's great scholarship for a budding revolutionary who wants to know what came before and to understand the other side.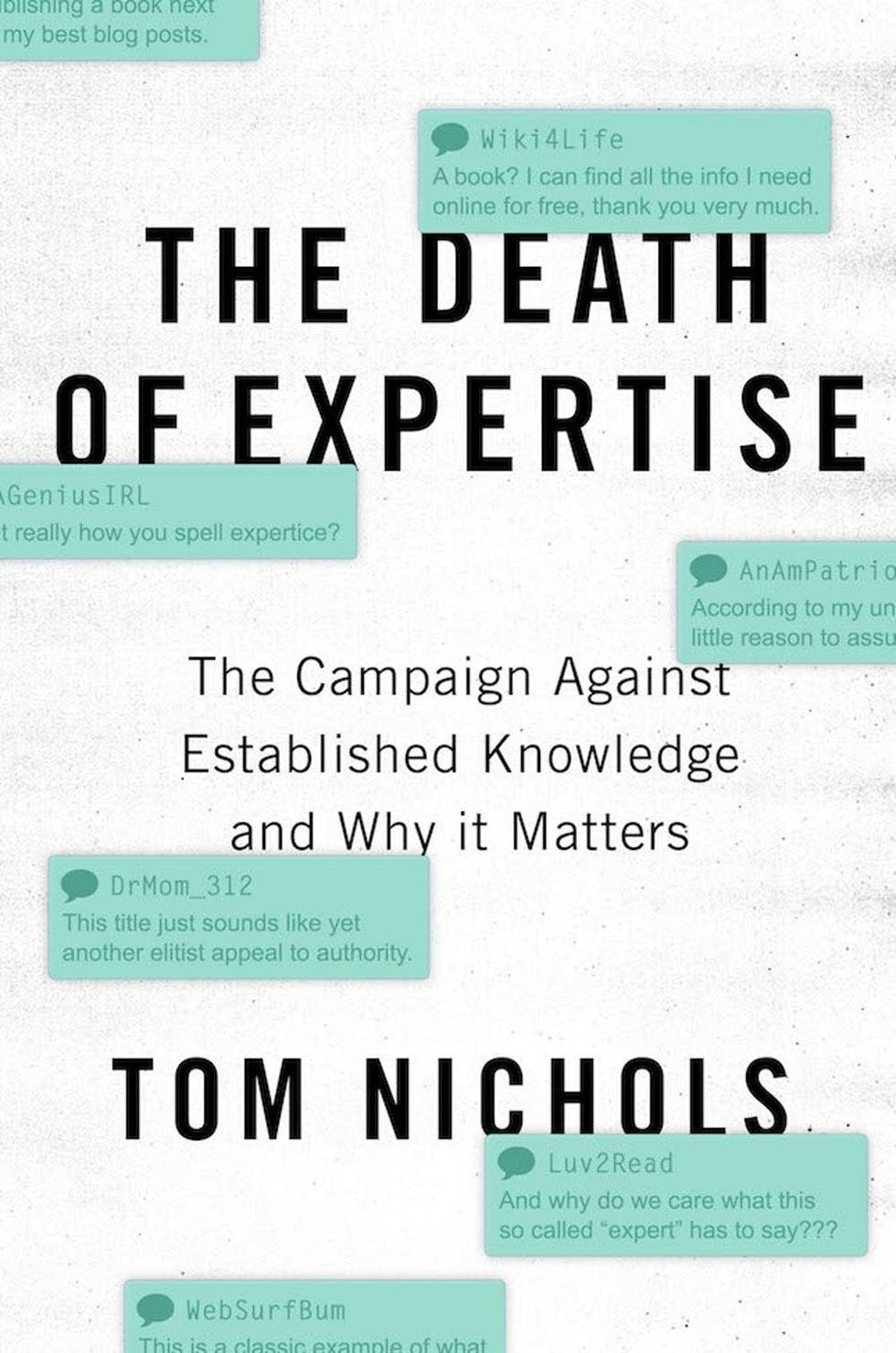 2. The Death of Expertise: The Campaign Against Established Knowledge and Why It Matters by Tom Nichols ($25): When did "I'd like to go drinking with her" replace "She's an expert in the subject" in our choice of elected officials and professionals? Tom Nichols, Senior Associate of the Carnegie Council on Ethics and International Affairs, and professor of National Security Affairs at the Naval War College and Harvard Extension School (and five-time Jeopardy! champion), examines a world where an attempt to be "fair" leads to treating all claims as though they have the same validity and credibility, knowledge is viewed as suspicion, and a brief glance at Wikipedia and WebMD grant the participant the same authority as a PhD or completion of medical school.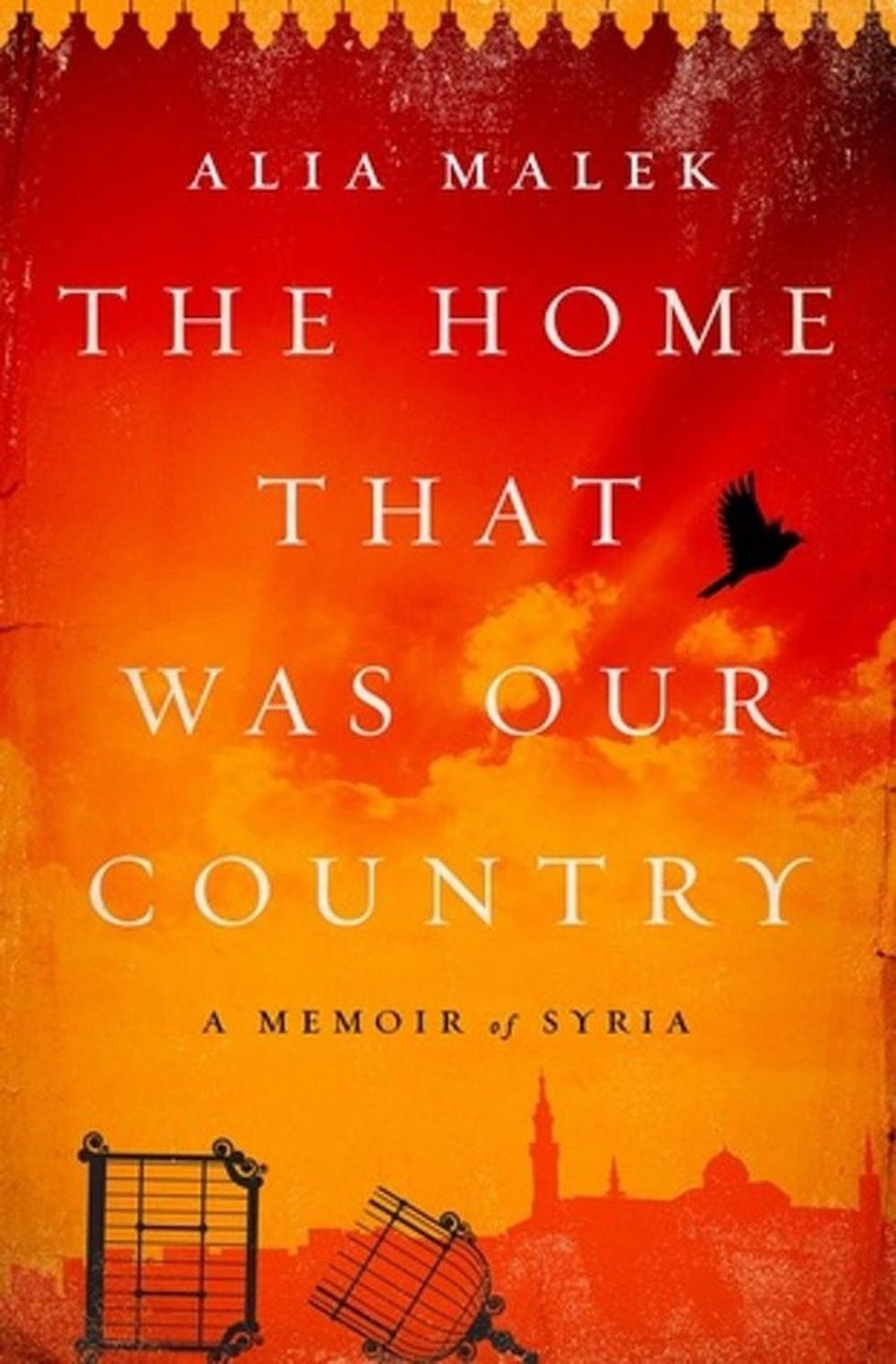 There are serious consequences to misinformation and distrust, including and up to the self-inflicted breakdown of democracy itself. Nichols ties these trends to the ironic concept that, as more information becomes more democratically available, it also becomes easier to gloss over incorrectly or to fuel entrenched biases. Add this to constant news that's edited for entertainment value, and to a culture of students who believe that dollars equal diplomas, and you've got a potential recipe for disaster.
"We live in a society that works because of a division of labor, a system designed to relieve each of us of having to know everything," Nichols writes; "the bigger problem is that we're proud of not knowing things." He does not assert that a degree is a guarantee of expertise, or that experts cannot be wrong, but he refuses to believe that this is a reasonable rationale to distrust anything branded "elite." Instead, he wants this to be a basis for "principled, informed arguments… a sign of intellectual health and vitality in a democracy." So get informed; there are no alternative facts about it — this one's a relevant read.
3. The Home That Was Our Country: A Memoir of Syria by Alia Malek ($28): Many revolutions suffer setbacks, and change isn't always a linear process. Journalist Alia Malek hoped for a genuine and permanent transition for her home country of Syria after the events of the Arab Spring; she moved back to Damascus in the hopes of simultaneously aiding in the restoration of both her country and her grandmother's house. Unfortunately, things didn't quite happen as planned, and Malek found herself back in the US by 2013, a little stunned and a little sad.
Ilana Lucas
Ilana is an English professor, theatre consultant and playwright based in Toronto, Canada. When she's not at the theatre or insisting that literary criticism can be fun, she's singing a cappella or Mozart, occasionally harmonizing with the symphony, or playing "Under Pressure" with her rock handbell group, Pavlov's Dogs.