New York Times Publishes Obituaries of 15 Women Overlooked at Time of Death
Mar 08, 2018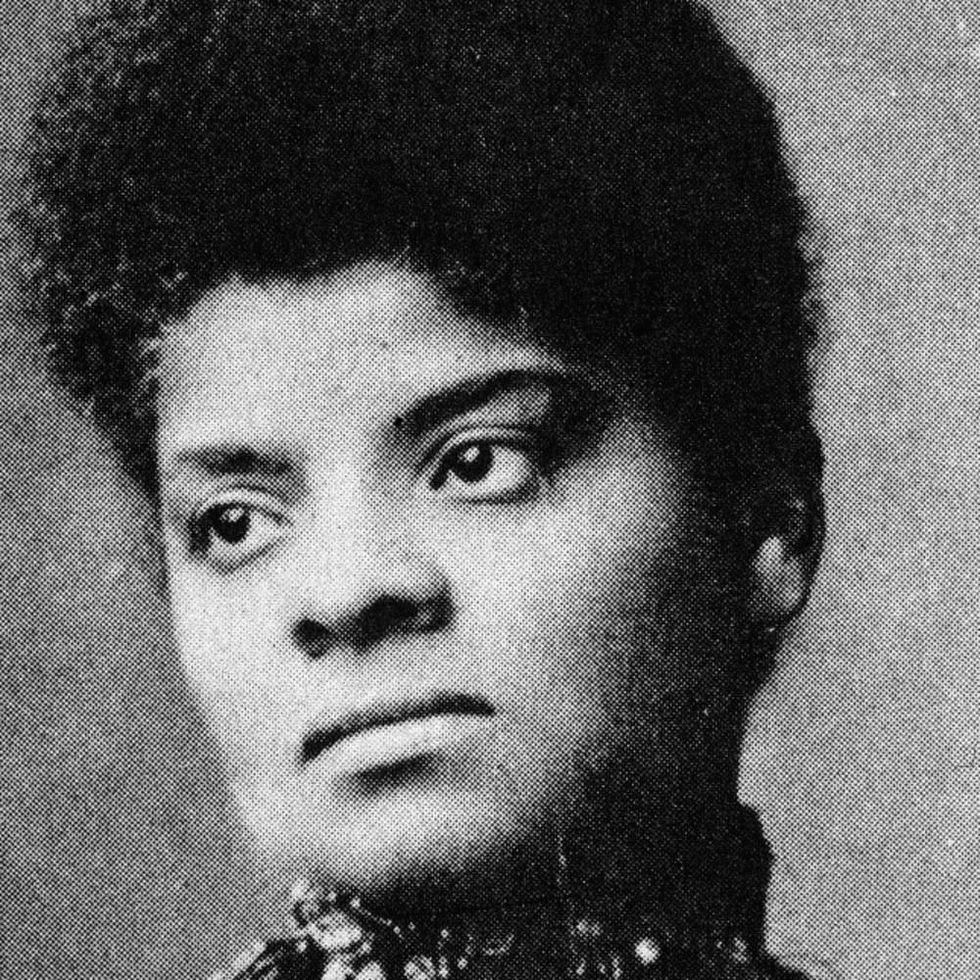 A new feature launched today at the New York Times, and it honors the women of yesterday. It's called Overlooked, and features new obituaries of women and other minorities whose deaths were not documented by the Times.
---
Today, the paper published better-late-than-never obituaries of 15 remarkable women. Suffragette and equal rights advocate Ida B. Wells reported on lynchings in the South in the 1890s. Qui Jin was a feminist poet and China's "Joan of Arc." Diane Arbus inspired a generation of photographers with images of those living on the margins of society. The women's lives read like novels, so it's no surprise the obits began trending on Twitter almost as soon as they were published:
The @nytimes has published obituaries for women like Madhubala, Sylvia Plath and Ida B. Wells, who were overlooked earlier. https://t.co/oqslRyPLcO

— Twitter Moments (@TwitterMoments) March 8, 2018
#Blessed. You know it's going to be a great day when the legendary and heroic Ida B. Wells is trending when you wake up..

— COMMON (@common) March 8, 2018
On Twitter, people seem particularly enamored with Ida B. Wells, who "didn't suffer fools gladly, and she saw fools everywhere," according to her grandson.
The initiative is the brainchild of Amisha Padnani, who joined the Times obituary section last year. As she explains in an article accompanying the new feature, whenever Padnani came across an interesting individual from the past, she would check if they had received an obit. If they hadn't, she made a note. Soon, her colleagues were sending names to be added to the list, and — not surprisingly — many of those names were of women and people of color. Overlooked was conceived as a compelling way to add to the journalistic record, but also as a way to begin to correct the significant gender inequities of the Times obituary section.
In another accompanying article, longtime obit editor William McDonald explains why four out of five obits in the last two years were of men.
"Unlike the rest of the newsroom, the obituaries desk covers the past, not the present," writes McDonald. "Our pages mirror the world of 1975 or 1965 or 1955, or even earlier: They're a rearview mirror, reflecting the world as it was, not as it is, and not as we might wish it to have been."
Now, with Overlooked, that rearview mirror reflects back on the lives of 15 women who were ahead of their time. It's fitting, and surely intentional, that the feature was launched today, on International Women's Day. Going forward, Padnani says the section will expand beyond women to feature other minorities.
Got an idea for an individual that deserves a late obit in Overlooked? The Times wants to hear from you.
Tell us about the obituary you found most compelling on Twitter @BritandCo.
(Photo via R. Gates/Hulton Archive/Getty)
Lia Grainger
Lia Grainger is a freelance journalist and reluctant nomad who divides her time between Canada and Spain, weather dependent. She's written for The Atlantic, Reader's Digest, the Toronto Star and other print and online publications, and her work appears in dozens of languages around the world.
Empowerment
Still haven't taken up that new creative skills you swore you'd learn this year? Or ready to take your design skills to the next level? Let's say so long to the weirdest year ever by checking those big learn-something-new goals off our perpetual to-do lists.
We've teamed up with Clorox to give you the gift of unlimited creativity now through the end of the year. Once you sign up, you can take as many of our 120+ classes as you want for FREE for one whole month!
Here's how it works:

Head to brit.co/learn and sign up for the "All Access Pass."
Use the code "CLOROXCARES" at checkout to redeem your free month of classes.
You will be automagically signed up for Clorox's email list once you redeem your free all access pass. (It's the #1 Choice for Disinfection!)
Your pass lasts one month from when you checkout. This means you have unlimited access to all the classes during that month.
This offer is valid now through December 27, 2020.
Browse our catalog to find the right class for you, tell a friend and take the class together over Zoom, or organize a 'cocktails + crafts' night with a friend in your bubble so you can learn something new together.
What are you waiting for? Time to start learning all the things!

Thanks to Clorox for making this happen! When it counts, trust Clorox.
Lifestyle