Do us a quick favor: Go to your closet, open it and tell us what you see. (Go ahead. We'll wait.) Alright, if you're faced with tans, blacks and blahs… eww. Shut those closet doors and lay your eyes on this: We're beating your workwear blues by presenting you with some power suit inspo that'll have you talking the talk and walking the walk — the talk and the walk being pure #girlboss.
---
1. Monotone Madness: You might not be quite ready to go waltzing into the office in a screaming red suit sans shirt under your coat (SOMEDAY DREAMZ), so let's start off by trying this: Layer a load of neutral with contrasting textures alongside one another. The results will be simply stunning. Bonus points if you add some stellar sunnies. (via Gorgeautiful)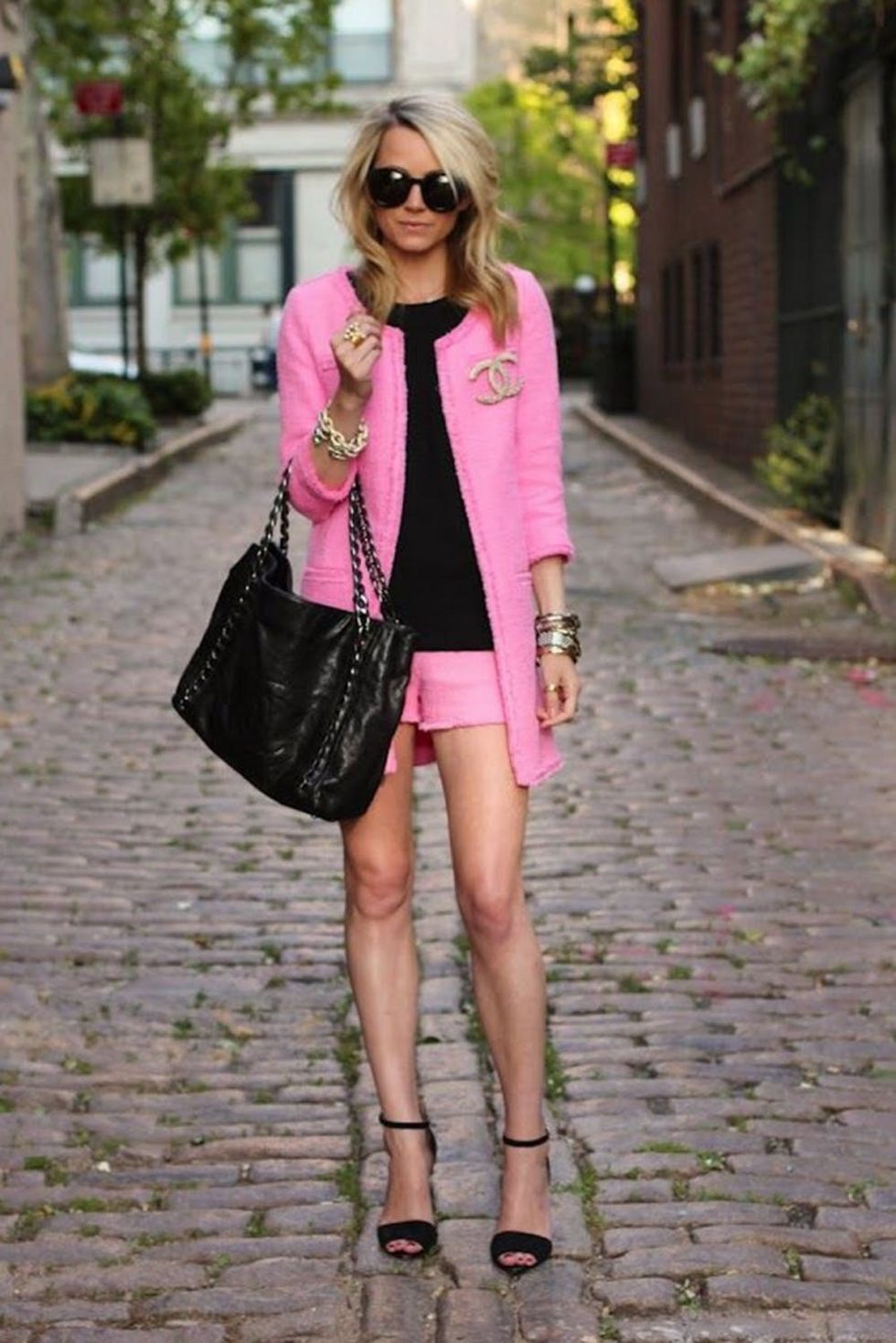 2. Push the Hemline: Boring black suit, we never even knew ya. A blazer and short combo is such a fresh take. You can even try this look on the weekends when you're brunching with the gals. (via Atlantic-Pacific)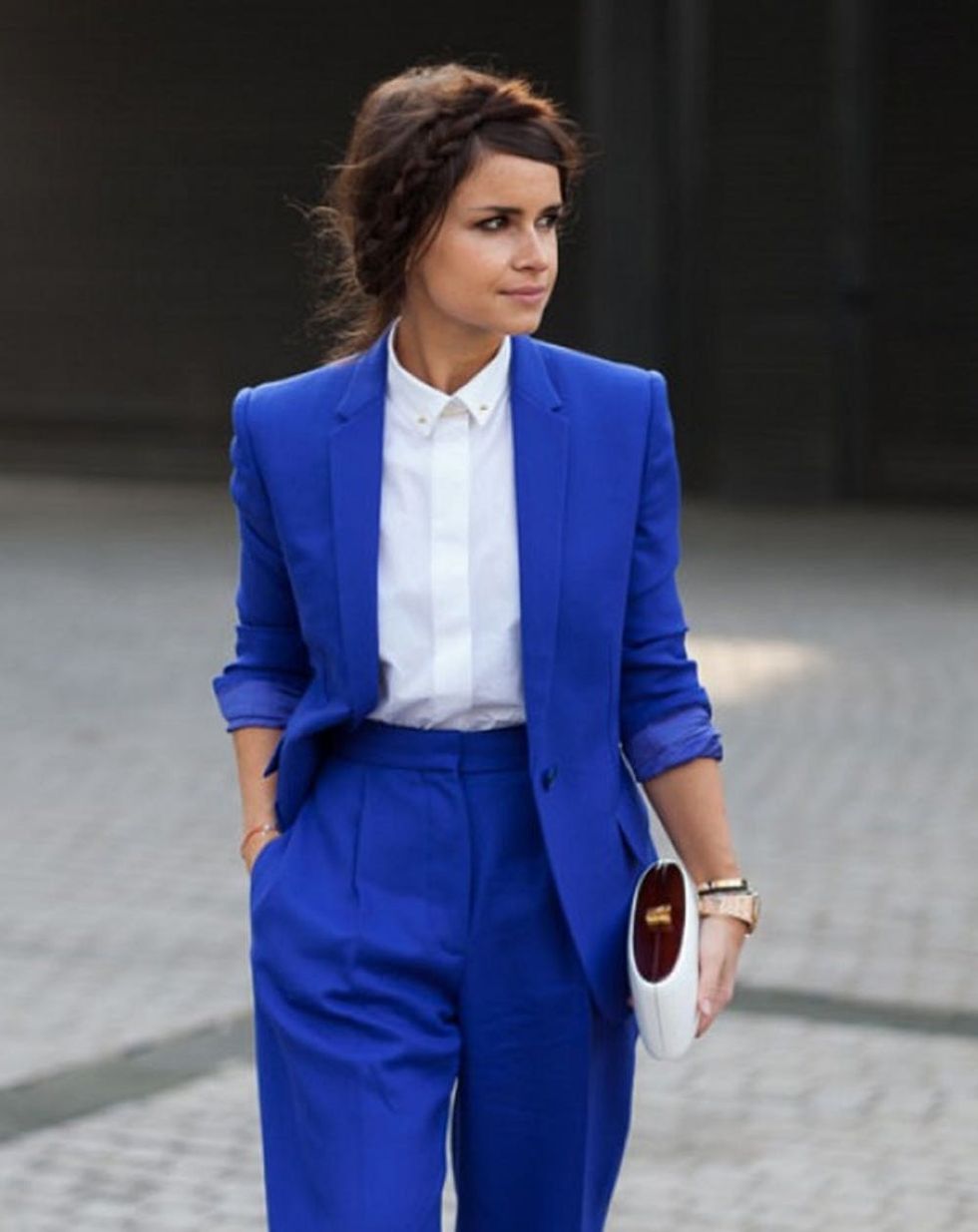 3. Highwaisted Trousers: We completely adore this silhouette, and the royal blue works on all skin tones. The next time you're shopping, look for bright colors that won't break the bank but will break the monotony of black. How adorable is her crown braid? (via WhoWhatWear)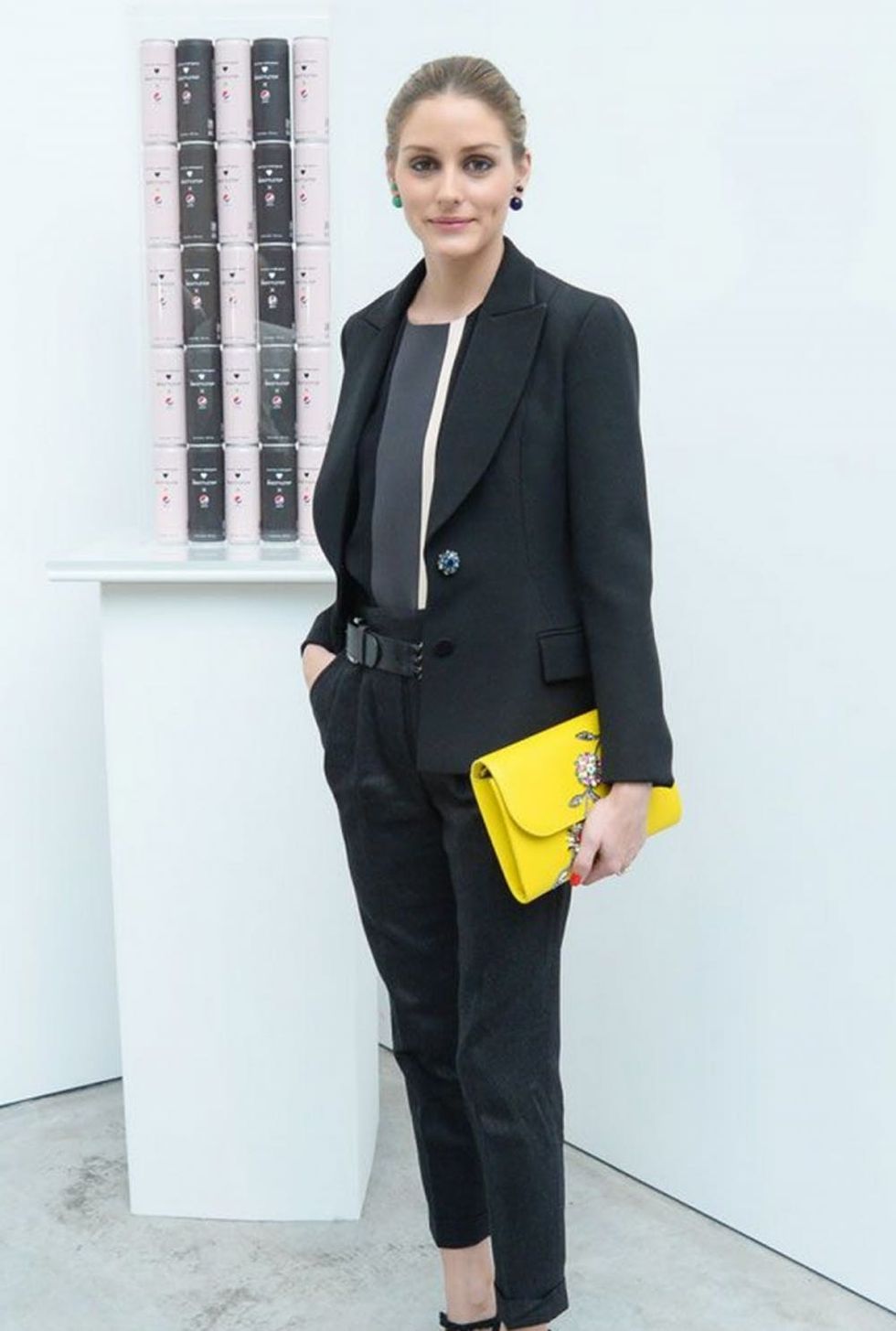 4. Rock Your Accessories: A bold clutch, sassy baubles and cute broaches makes the basic black suit anything but basic… and you might not even have to spend a dime to make this look come together. Start rummaging through your accessory drawer! (via Fashion Telegraph)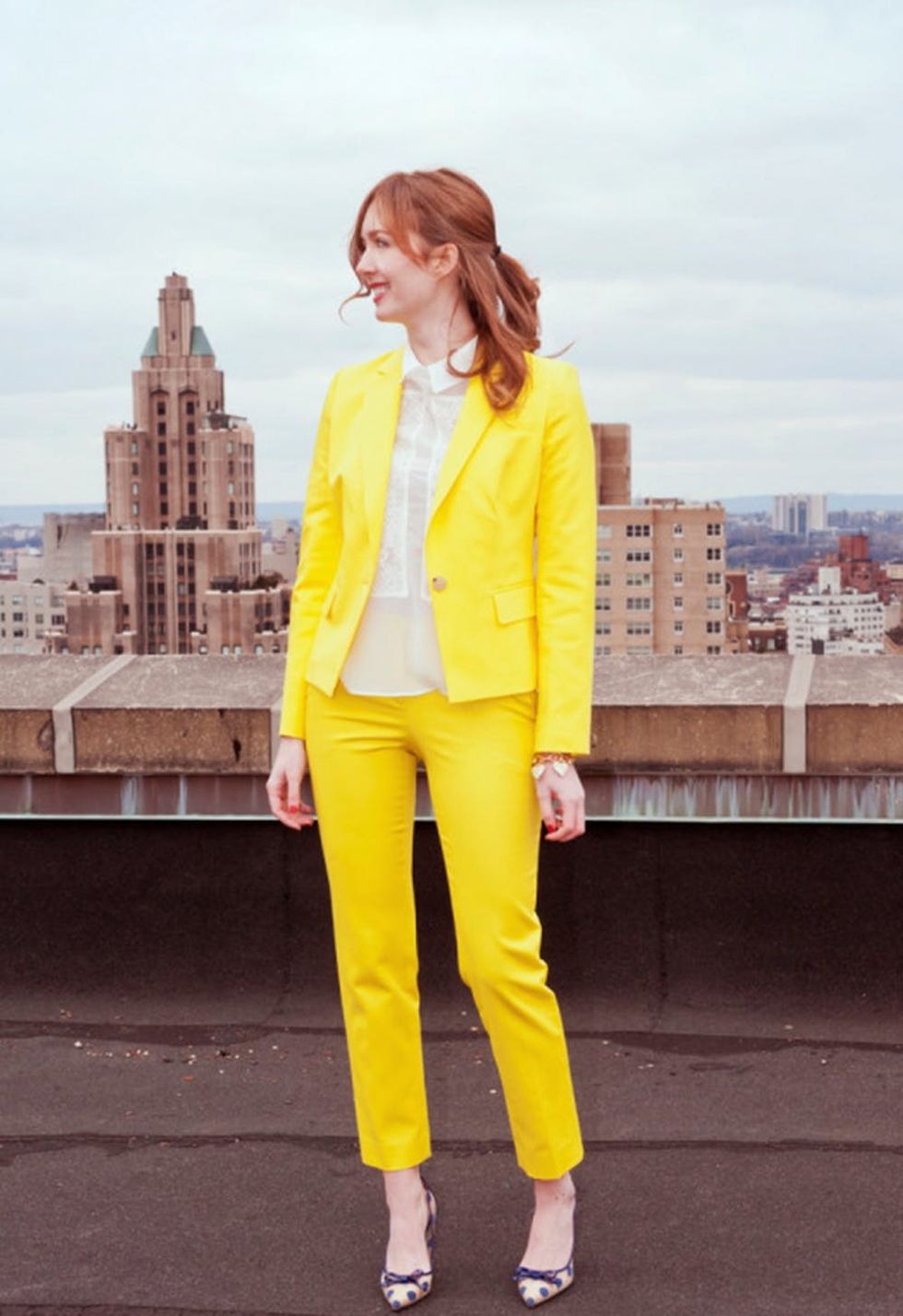 5. Cheery Colors: Next time you get a case of the Mondays, pop on a colorful suit set. You'll be a ball of sunshine at work. Just remember, when wearing bright colors, a bare face is all you need! (via Sassy Saffy, image via Don't Be Rash)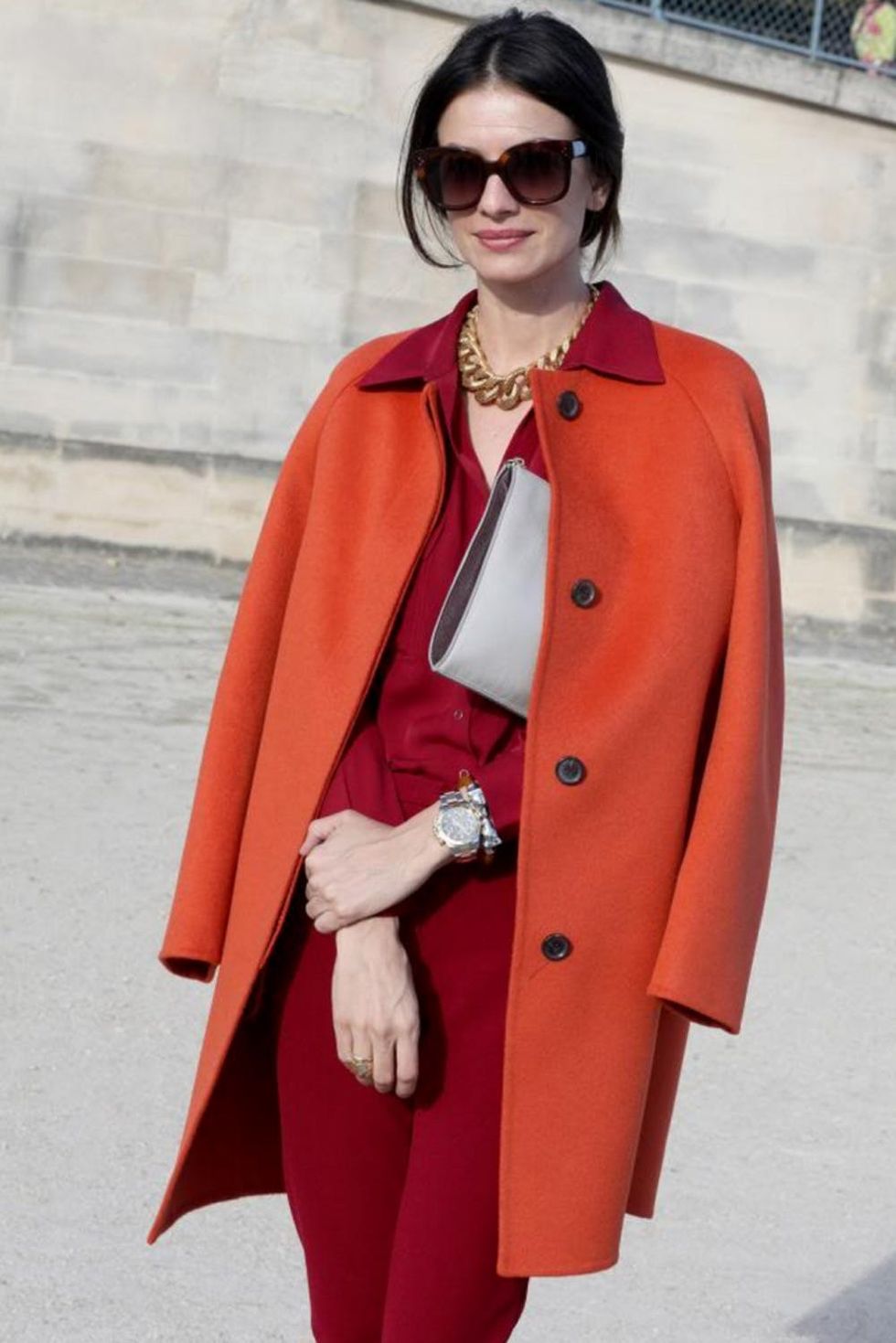 6. Lady in Red: The color of absolute femininity and sophistication — pop on a contrasting wool coat to color block your look. Our favorite combos? Red and navy blue, red and baby pink and red with heather gray. (via All Things Stylish)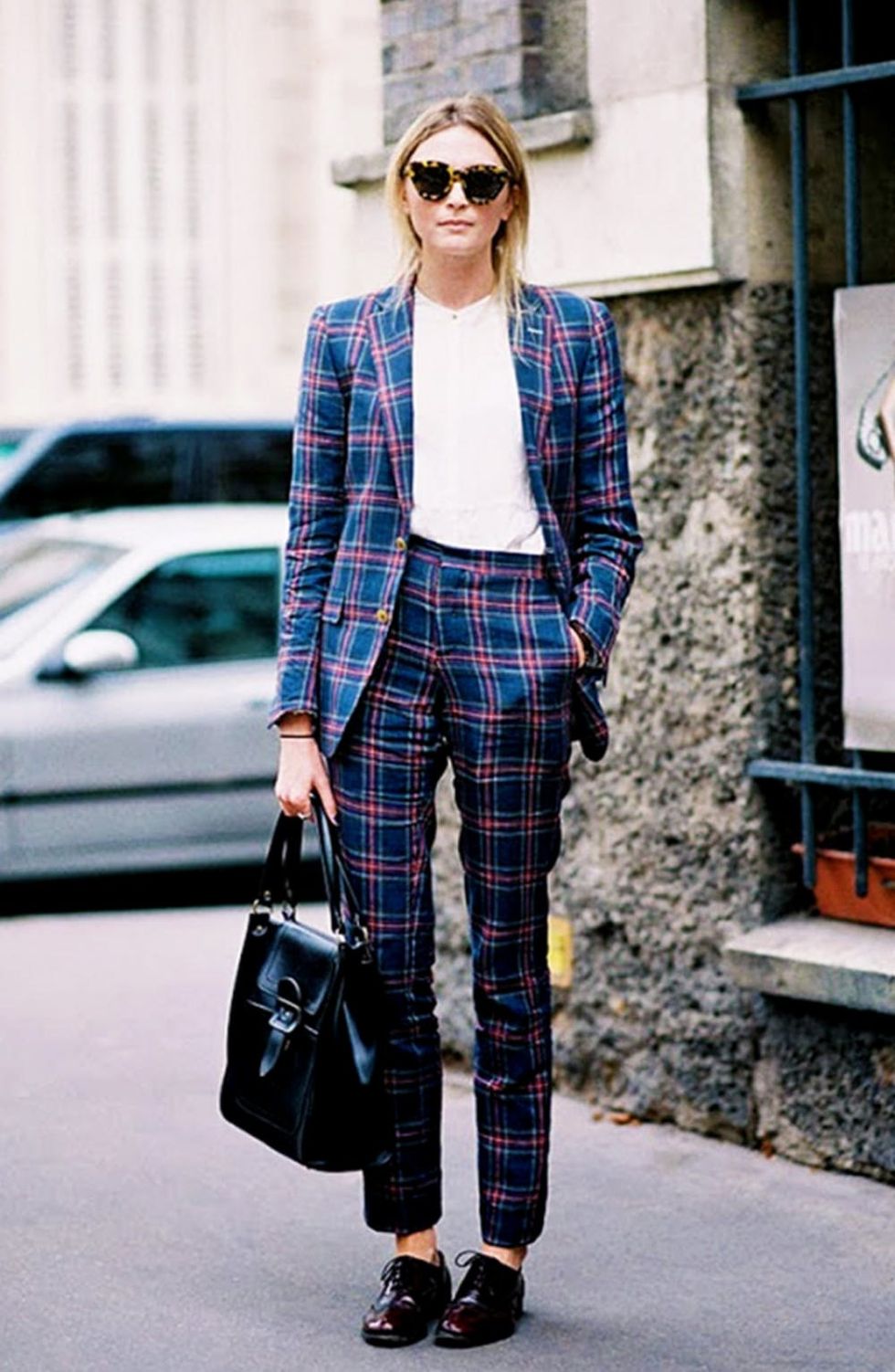 7. Mad About Plaid: Have we told you how obsessed we are with patterns? No? Well, let this look be a testament to our love. (via Harper's Bazaar)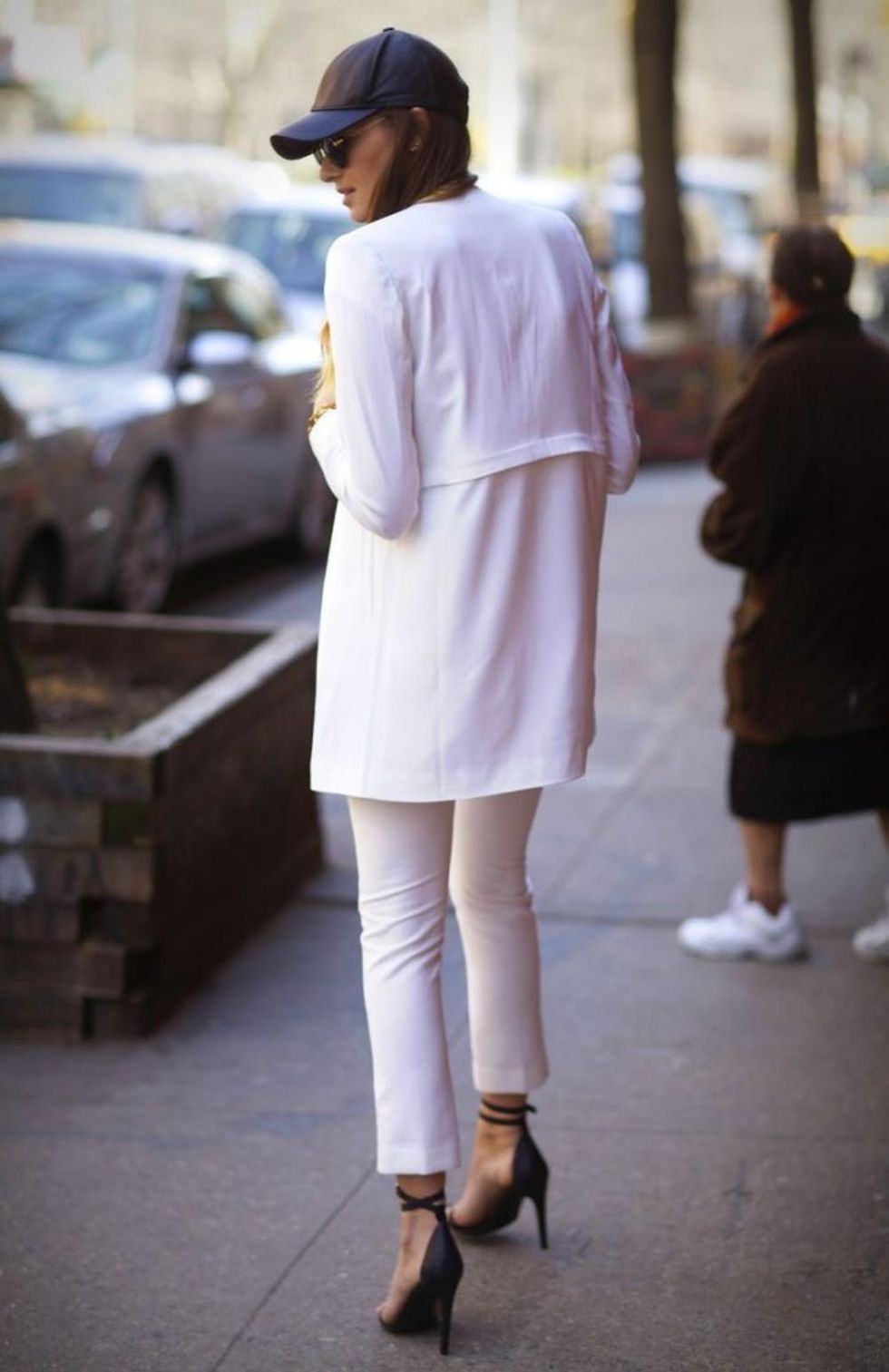 8. Put a Lid on It: Baseball caps are in this fall, and why not rep your favorite team on a bad hair day? (via We Wore What )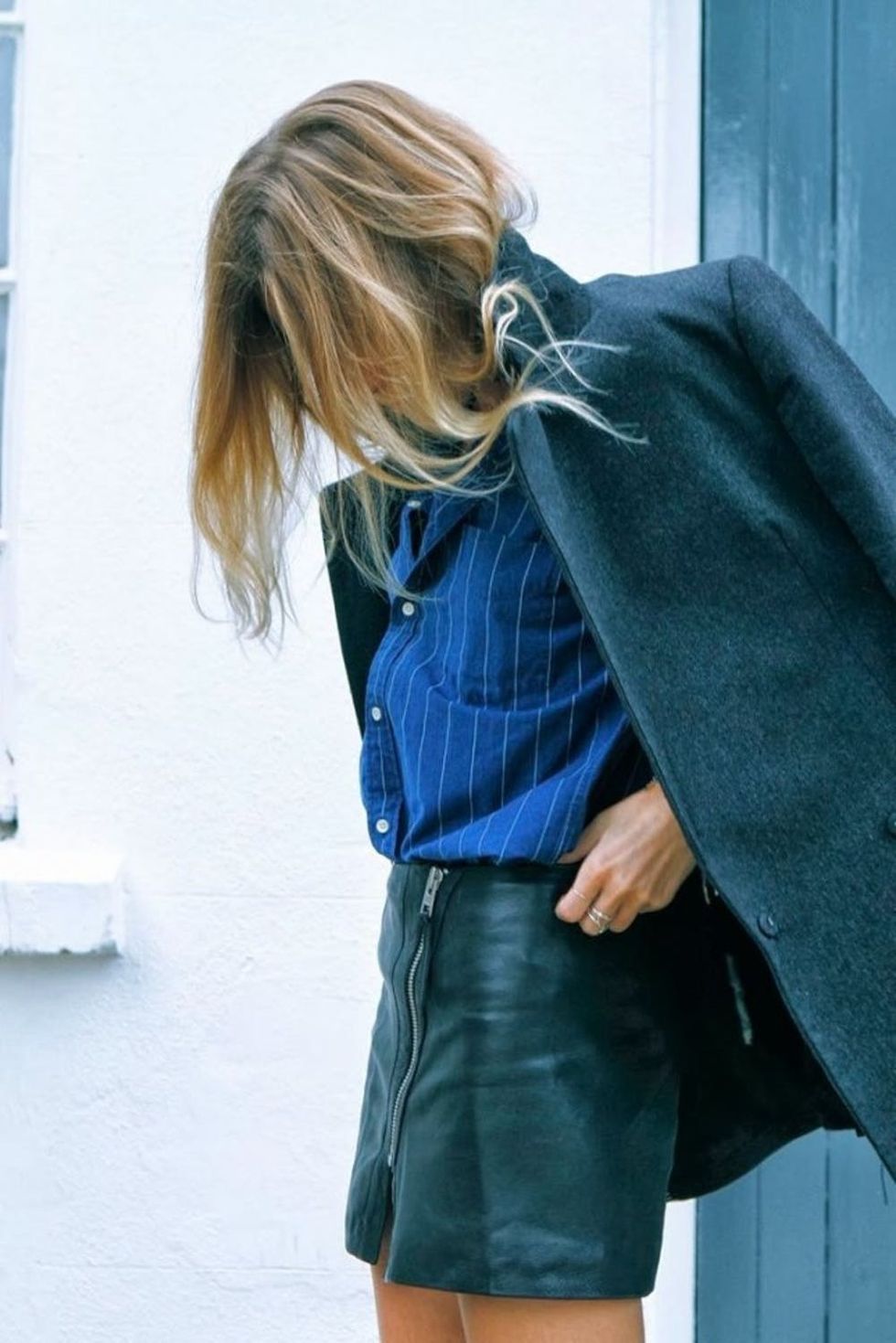 9. Loving Leather: Look badass and put together all at once. A leather mini will look great on casual Fridays, both at the cubicle and at the bar when it's quitting time. (via The Bikini Diaries )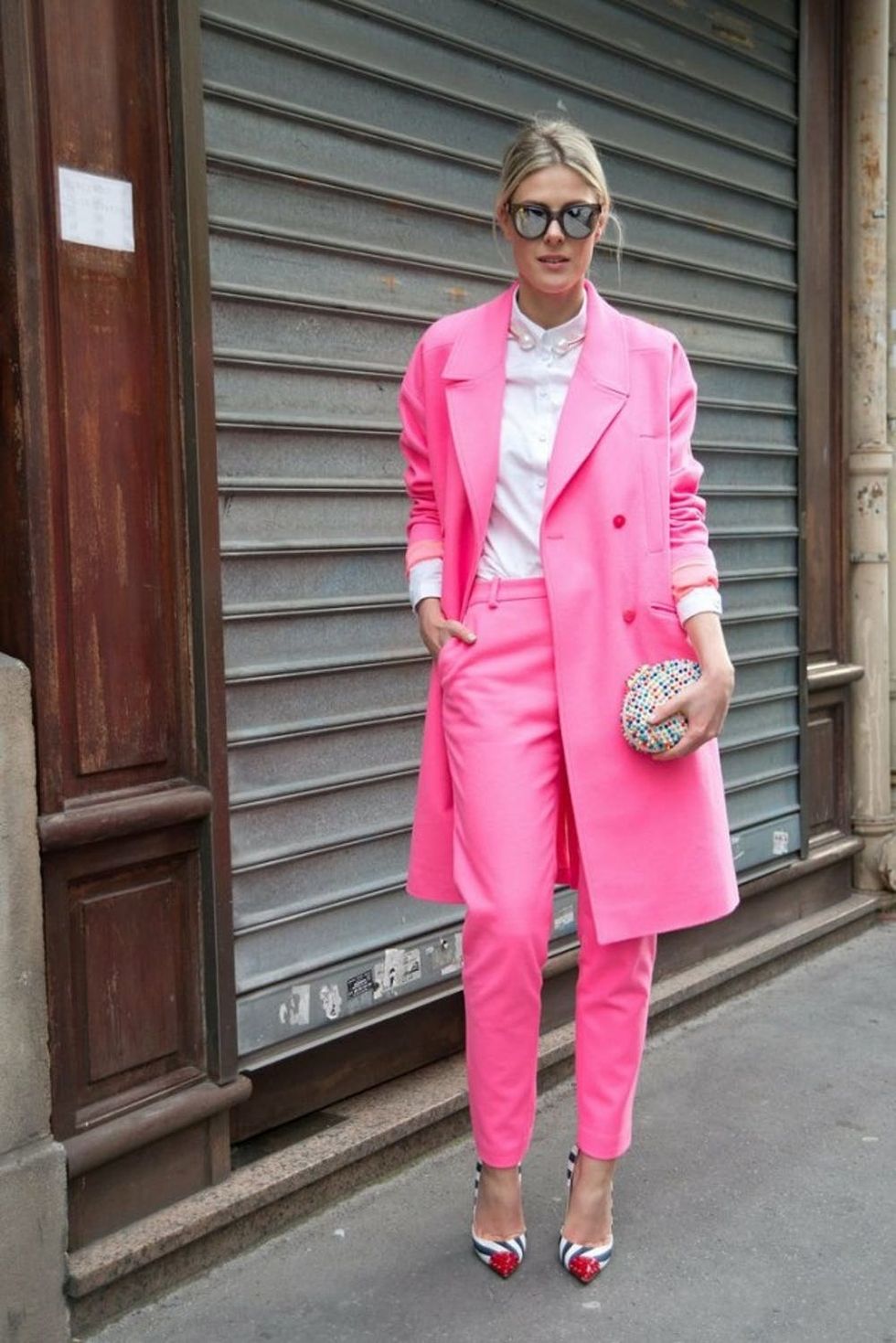 10. Pretty in Pink: Sport your love of all things bubblegum pink with a fabulous pink trench. Layer it over a statement necklace for maximum power! (via Fab Sugar)
What's your favorite remedy for the business causal blues? Comment below!