Quiche Recipes for Breakfast, Lunch or Dinner
Mar 25, 2016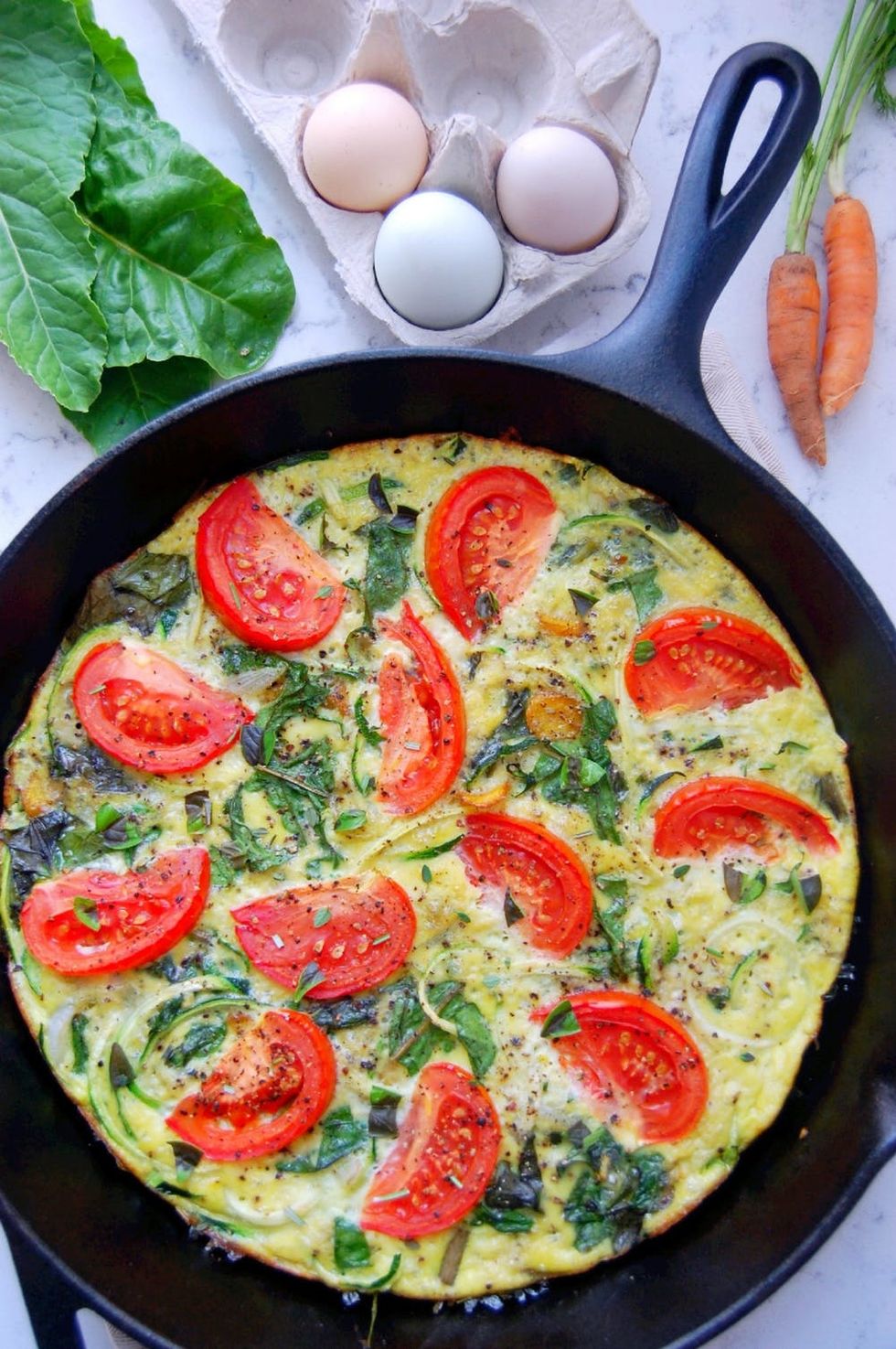 Spring has sprung, and with the holidays behind us, we want to relax the pace a bit. We turn our gastronomic attention to delicious and satisfying meals that can work for either breakfast, lunch or dinner. Quiche certainly fills the bill. The beauty of quiche is how little prep time it takes to dish up a savory delight that's just right for instant eating but also stores well for later. Whether you make it ahead of time or serve it fresh out of the oven, any one of these 17 savory quiche recipes will be a crowd pleaser.
---
Over at Real Food by Dad, Matt Robinson is whipping up a hearty breakfast quiche with sausage and potatoes. Matt's pie is on the decadent side, calling for cream and two cheeses — fontina and Parmesan — but it's also packed with veggies, like spinach and leeks. He notes that it's even better served up the next day, as the flavors become stronger and richer with time spent setting.
If you love quiche but happen to be cooking for gluten-free peeps, you may want to consider the crustless cousin to quiche, the frittata. It's as easy to whip up as it is to scramble eggs – but so much more dimensional. While most frittatas include potatoes and some noodles, not all do. Marisa at Up-Root Kitchen has a recipe for a crustless quiche that is very light fare, but oh so satisfying. It calls for zoodles — everyone's favorite zucchini noodles — and swiss chard and tomatoes. A veggie-packed wonder, hers features seasonal vegetables whisked into farm fresh eggs, topped with juicy tomato slices and baked to golden perfection.
Do you like your quiche with crust or not? Share your favorite! Tag us on Instagram @britandco.
(Photo via Up-Root Kitchen)
Sally Jones
Sally Jones is a writer and editor living in New York City. She has worked at many websites including iVillage, Ladies Home Journal, More, Parenting, Cosmopolitan, The Knot and YourTango, in jobs ranging from editor to COO. Renovation and interior design are her
unhealthy obsessions
hobbies. She has renovated every home she's lived in, including the rentals, and like... whoa, who does that? You can catch her at her blog
Renov8or
.