These BFFs Started a Real-Life Babysitters Club
Apr 12, 2017
Maybe you and your friends have been obsessed with starting a real-life babysitters club since you were pre-teens, and your book club was full of The Baby-Sitters Club series and convos about which one of you was Claudia. Or if you've struggled to find quality childcare for your babies as a WAHM or when you want a date-night out, you know that finding a wonderful babysitter is tough. In this installment in the How to Quit Your Day Job series, we chat with Kasey Edwards and Becka Klauber Richter, who created the app Helpr to connect trustworthy babysitters to families who need some extra help looking after their little ones.
Meet the Babysitting Pros: Kasey Edwards + Becka Klauber Richter
---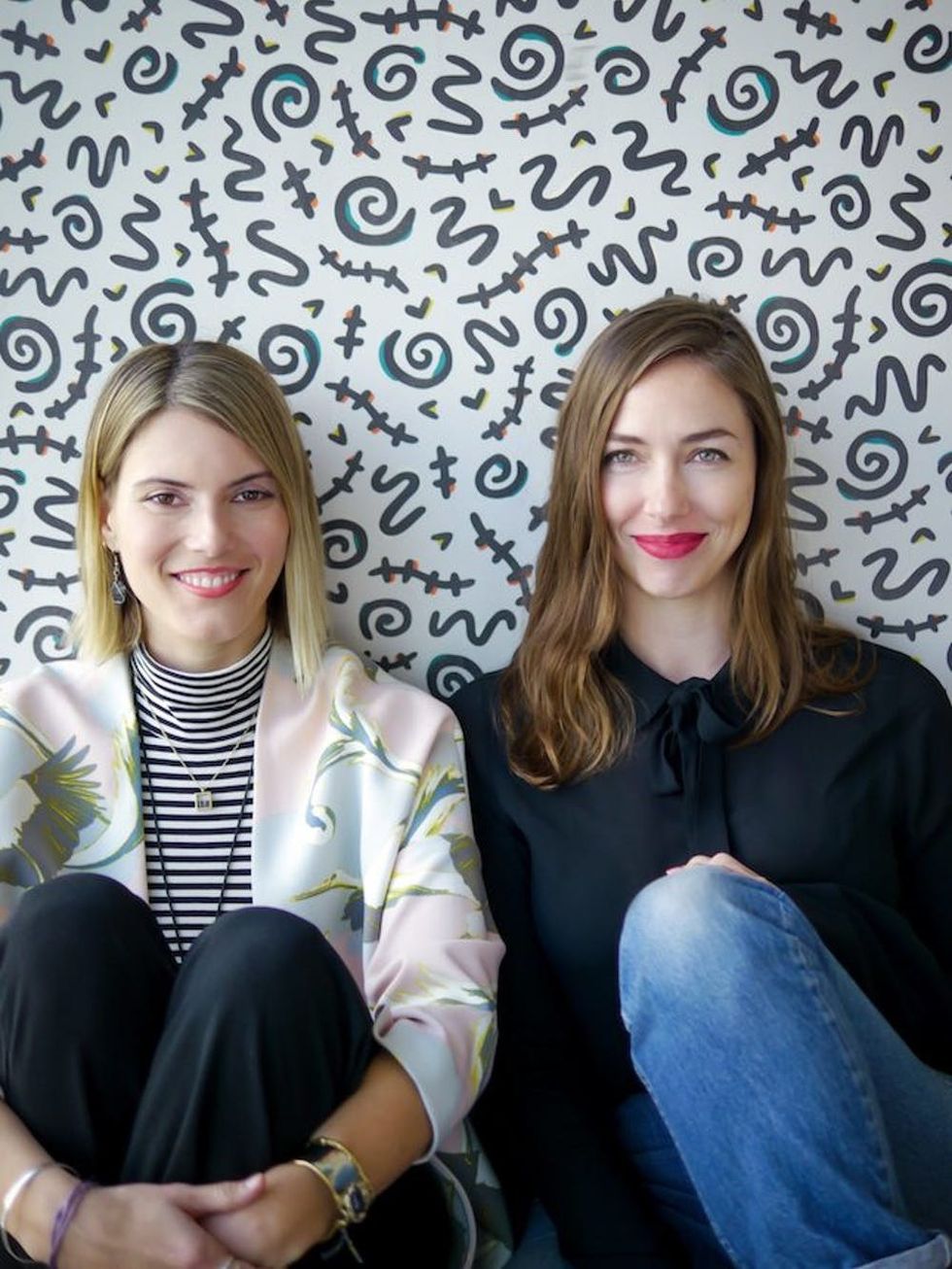 Helpr was co-founded by two best friends — Kasey Edwards and Becka Klauber Richter — who started babysitting when they were 14 years old. After they graduated from college, they worked as full-time nannies. "In 2007, nannying was the best income a young college graduate could make during the really awful recession," explains Edwards. The two young nannies were often approached at birthday parties or at school pickups about additional work — whether it be if they could cover a weekend gig or work later-than-usual hours. They wanted to help support these families, and thus the idea for an IRL babysitters club was born.
The app and website, Helpr, launched at the start of 2016 to help parents find some last-minute babysitting options. Currently, the app is available for families in Los Angeles, Orange County, and Santa Barbara, with plans to launch in Silicon Valley in April 2017.
The Tips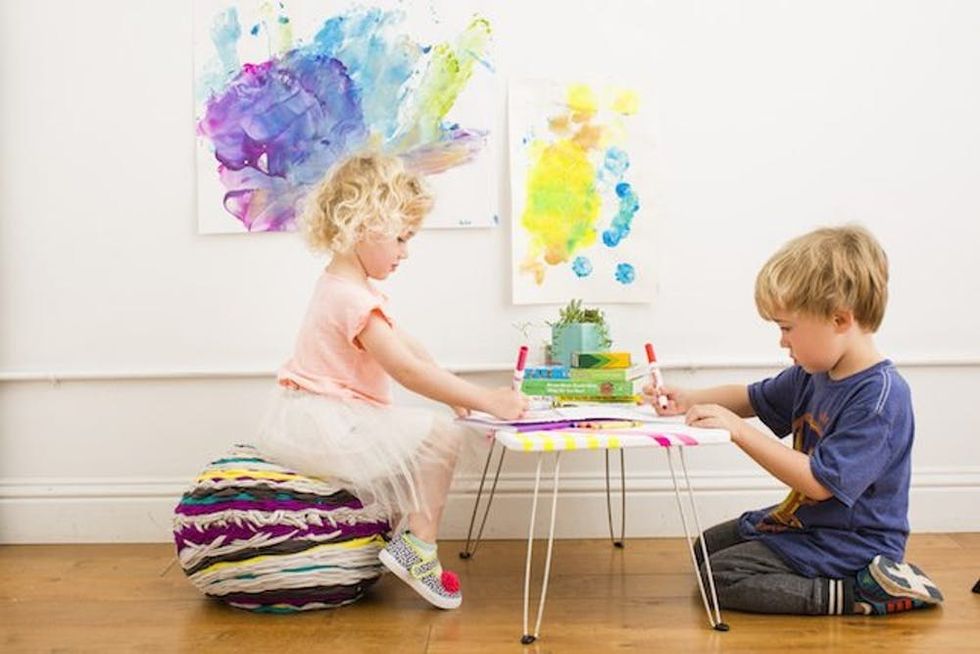 1. Learn everything about your industry. When Edwards and Klauber Richter worked as full-time nannies, they spent time learning everything they could about the process of building a childcare business. They thought about what made childcare safe, who was paying for it, how they were paying for it, and how those transactions occurred. "We always credit our experience of working hand-in-hand with parents in their process of raising children as the reason we have such success in our space now. We really took time to empathize with the people — parents and babysitters," says Edwards. By taking note of the entire process involved in creating great childcare, the duo were able to launch Helpr with a strong sense of what their business would entail.
2. Be methodical. Building an app and a childcare-centered company means there are systems that need to be put in place before opening the app to the public. From developing the app to insurance needs, Edwards and Klauber Richter knew that they had to be very organized to accomplish what they set out to do. Luckily, according to Edwards, the team does "super well under pressure and with a time crunch." By relying on each other, they found that teamwork made the process easier.
3. Friendship matters, and BFFs can be the *best* biz partners. As best friends who started a biz together, Edwards and Klauber Richter knew that working together would be way more enjoyable than trying to go it alone. "We knew years ago that we'd have a lot more fun in life if we built our company around each other," says Edwards. In addition, their love for children and working as childcare givers was a huge part in making the leap to starting Helpr together. If you have a partner-in-crime who might be your best sounding board, consider joining forces.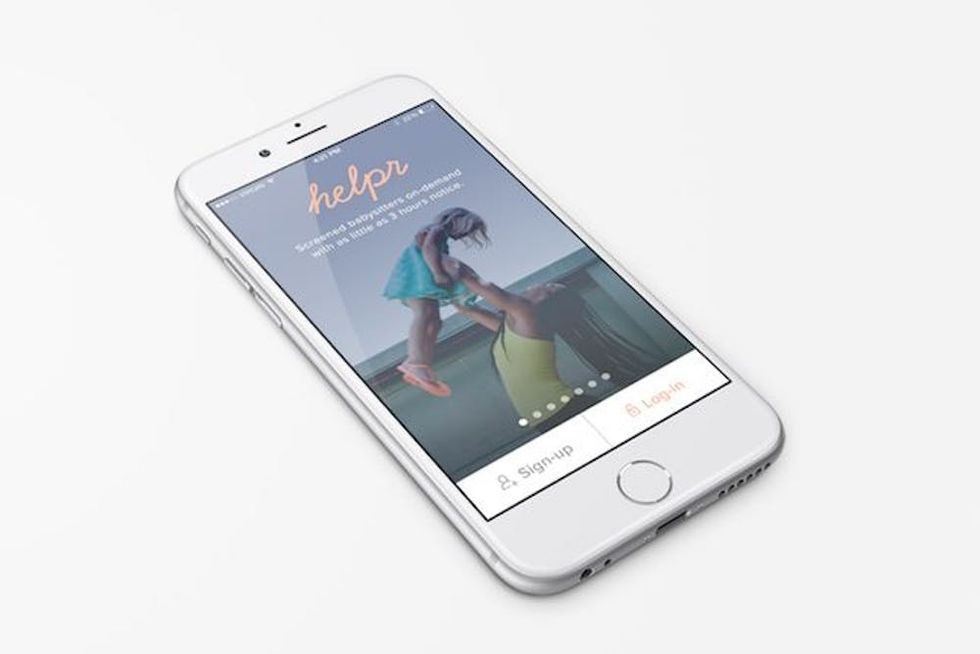 4. Build a trusted team. As most parents know, finding a reliable babysitter is worth the effort. The co-founders of Helpr understand that families want the best caregiver they can find, so the company's sitters are found through referrals from the Helprs who are currently on staff. All sitters are thoroughly vetted, are CPR certified, and undergo a background check. This rigorous screening process allows Helpr to stand behind their team.
5. It takes a village. When launching a startup, it truly takes the support from family and friends to make it all work. Edwards mentions that both her and Klauber Richter's moms have helped in various ways — taking customer service calls, planning crafts for family events, and contributing during their first round of family and friends financing. "Our families and friends have taken every supportive role you can imagine," remarks Edwards. Share your company idea with others, and don't be shy about asking for help when you need it.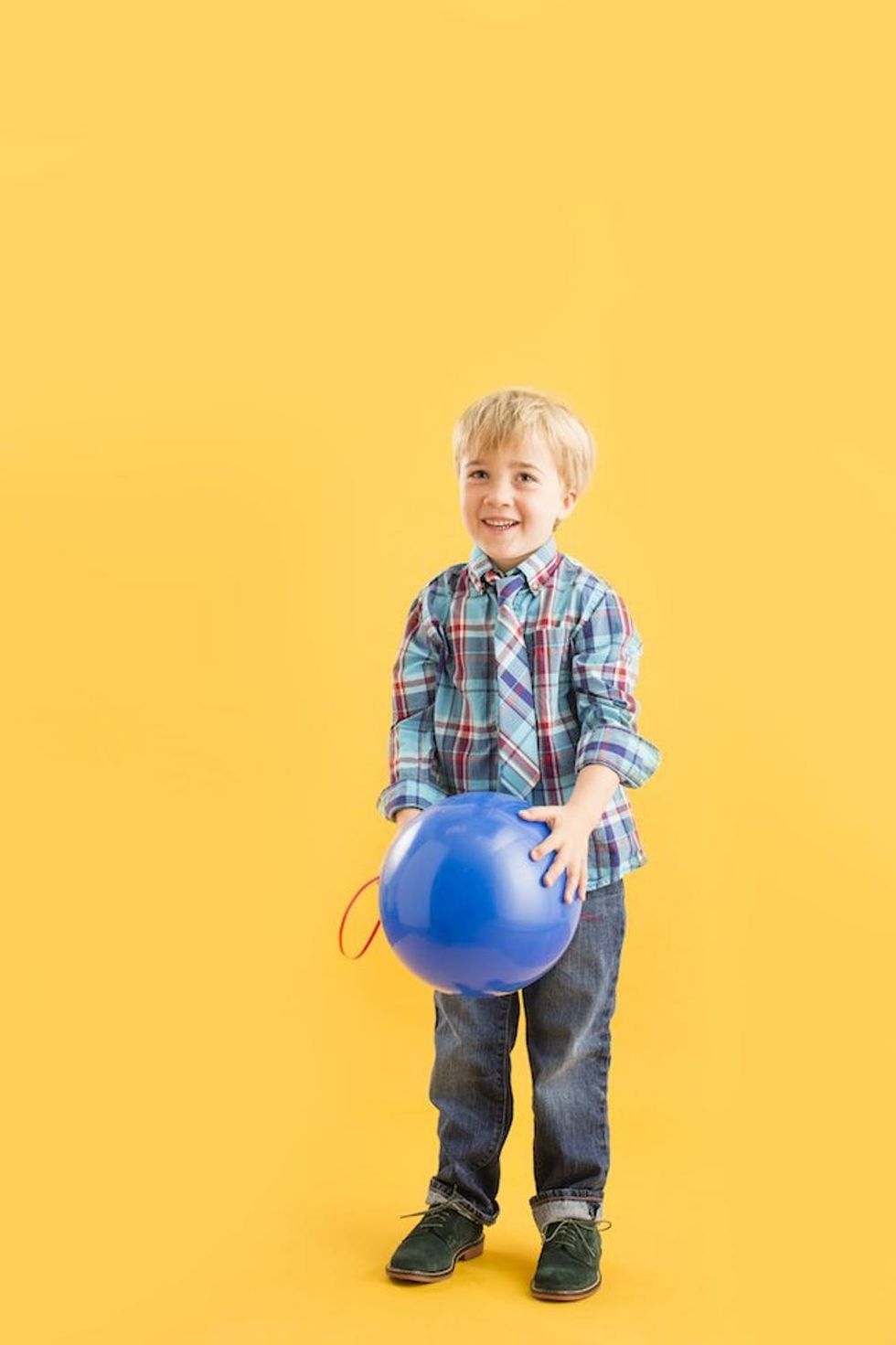 6. Just go for it. It's easy to get freaked out when thinking about starting your own company, but Edwards advises to put one foot in front of the other and follow your intuition. "If someone wants to pay you for some service or product, that's a sign," says Edwards. She thinks that if you're willing to take the risk and forge ahead, you can make it work.
7. Be the change you want to see in the world. As part of the Helpr mission, the company offers subsidized employee childcare for work places that want to give that benefit. During work events, staff retreats, or during busy work seasons, companies can rely on Helpr to provide quality childcare. "We're excited to see the ways that gender equality will be impacted by our efforts to refinance childcare by asking governments and companies to participate in the costs associated with being a parent. We believe we'll see more women in leadership roles and more dads able to take on childcare," says Edwards. If you have a mission behind your work, you'll have a core principle to set important goals around for your own biz.
Perfect Your Skills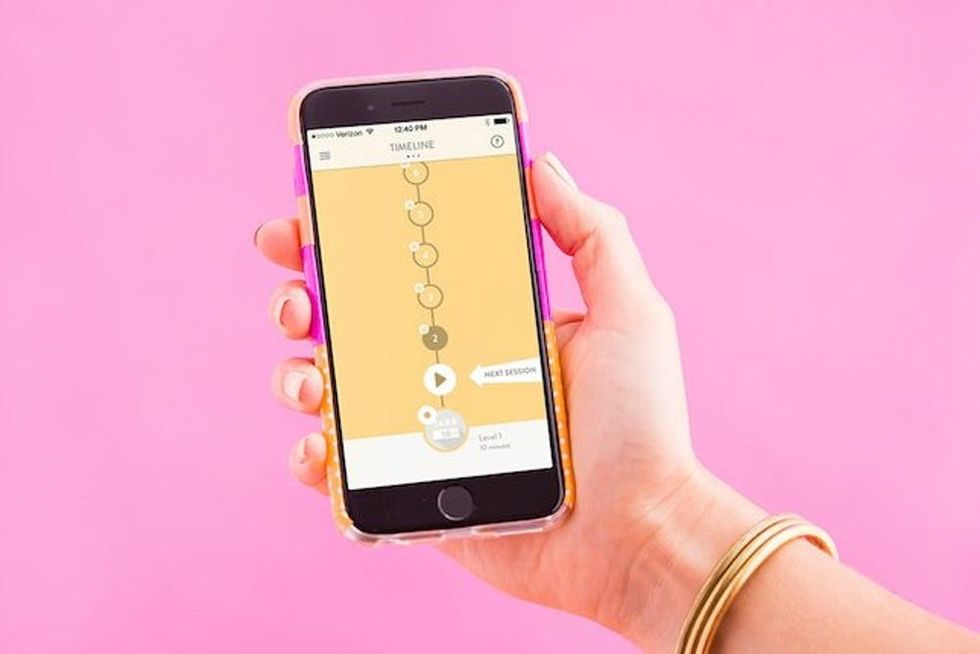 1. Make Your Own App: No Coding Required ($79): If you've got a great idea for an app, but no idea of how to build an app, take this online class with Carter Thomas, who has published more than 1,500 apps on multiple platforms. This course will teach you how to hire a developer, get an app into the app store, and market it.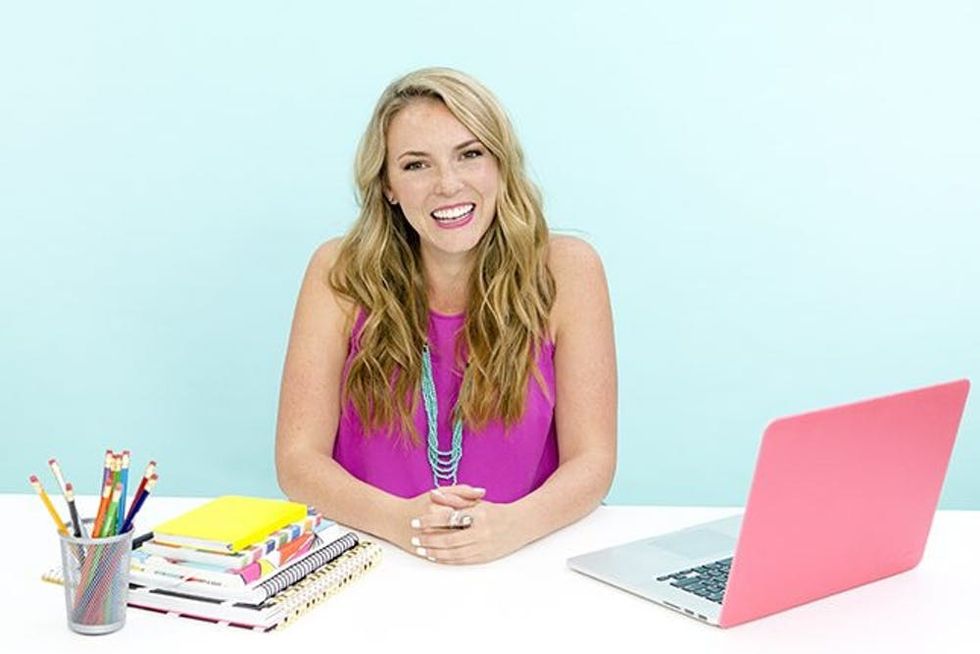 2. Build Your Digital Brand Online Class ($49): Creative director and designer Caroline Winegeart takes you step-by-step through the process for building your online brand. Learn how to develop a content strategy, create a mission statement, and pick the right name for your company.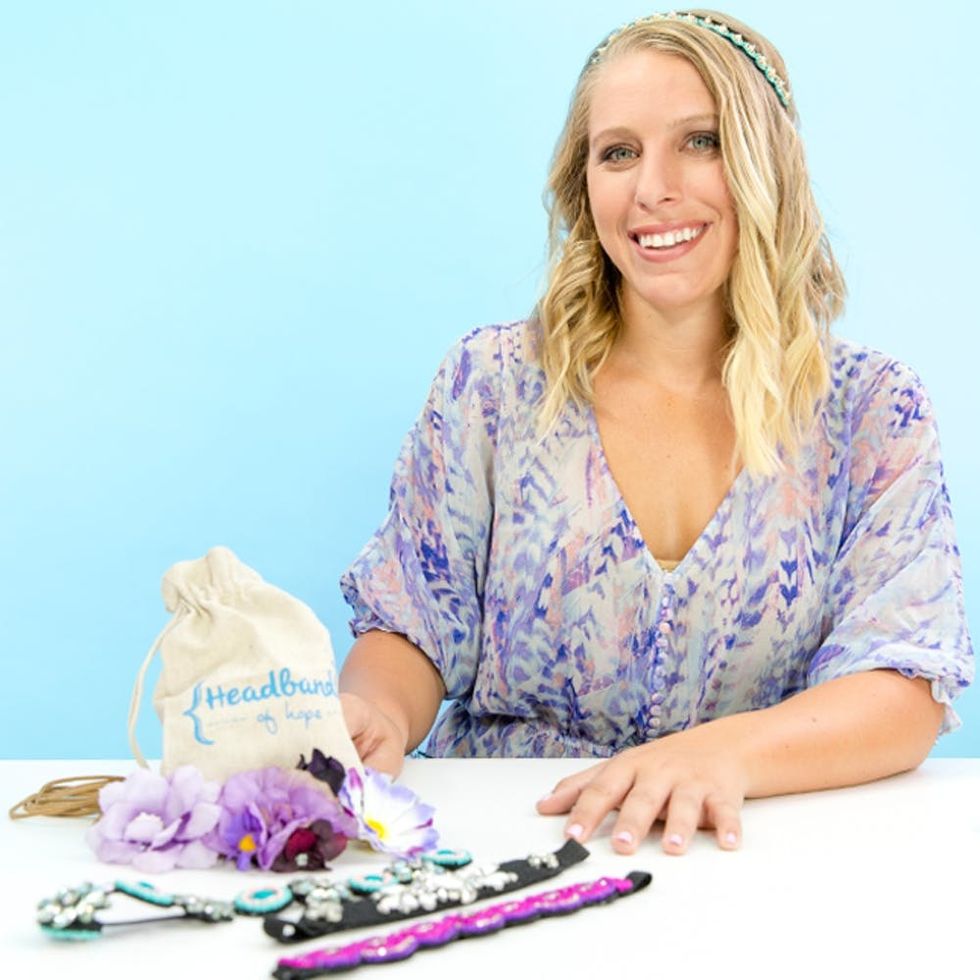 3. Start Your First Creative Business Online Class ($39): Girlboss Jess Ekstrom, who created Headbands of Hope, will show you the ropes for figuring out if your biz idea is indeed a profitable one. Draft a business plan like a pro and figure out how to target the customer who is right for you.
What's your dream career? Tweet us @BritandCo to let us know, and we could feature it in the next column!
(Photos via Helpr and Bettina Niedermann, Getty, and Brit + Co)
Jennifer Chen
Jennifer Chen is a freelance writer and editor living in Los Angeles. She's written for O, The Oprah Magazine, Good Housekeeping, Real Simple, and several other publications. When she's not cooking delicious vegan meals, she's hanging out with her TV writer husband and twin girls.
Work