Saturn Is Now in Capricorn, and It Could Be a Time of Positive Change for Everyone
Jan 08, 2018
The Saturn Return — you may be fearing this as a future event, wondering if you'll somehow lose your job or ruin a job interview. Or maybe you've already forged your way through turning 30, perhaps having changed careers or started a side hustle. Either way, you know that Saturn is not a planet to be effed with. As the resident cosmic task master, Saturn wants to see you grow and succeed — and won't hesitate to put all kinds of challenges in your way until you start making those tough life changes and start living your truth.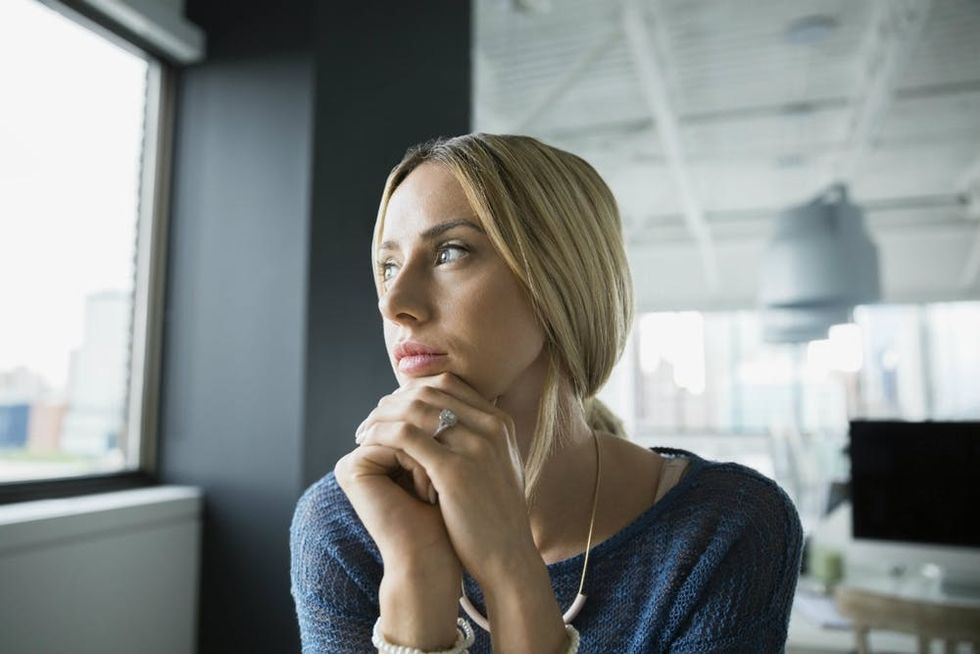 ---
saturn in capricorn
Well, Saturn's just made another kind of return — back to Capricorn, its home within the natural zodiac. But before you start freaking out about what kind of trouble this inevitably means, take a deep breath and relax. It's all good, baby! We spoke with our trusted astrological adviser Ambi Kavanagh to get the details on what's to come as Saturn sits in Capricorn until March 2020.
"Saturn returning to Capricorn is not to be feared," Kavanagh reassures us. She explains that since Saturn is at home in Capricorn, you can expect an "easy energy" that's focused on positive change. Capricorn is a stable, responsible sign associated with success, ambition, and status. Saturn, as previously mentioned, believes in hard work and dedication to get there. The two combined make it a "beautiful time for opportunity for everyone," Kavanagh says.
manifest your destiny
Since ambition manifests itself differently for everyone, and you could have Capricorn in any of your 12 astrological houses, it's important to first check your natal chart to see how this transit will affect you personally. For example, if you have Capricorn in your fifth house of joy and bliss, you know to focus your Saturnine energy on that area of your life.
Kavanagh suggests setting clear, actionable goals now ("quality over quantity!") that you can manage over the two-and-a-half-year transit. She says we all need to think about where we want to be, and what we want to have accomplished, by March 2020 and begin working toward those goals ASAP.
On a more universal plane, Kavanagh says this is the time for everyone to "re-examine career choices that don't reflect our authentic selves." It's a time to define (or redefine) success and really think about what ambition means to us. Kavanagh reminds that's it's "not always about status," so don't just decide you want to make a million dollars by 2020 and continue to float along.
Patience is a virtue
With all that said, Kavanagh says the real rewards for all this hard work and maturity won't come until the end of the transit — Saturn is testing our patience too! She reminds that it's important to respect the process of this "dignified planetary placement" and to continually remind yourself that in Saturn's eyes, you have to earn your success for it be meaningful and long-lasting. "Perseverance is rewarded here," Kavanagh says. "This transit is less about immediate pleasure and more about future success."
Do you have any major goals you're hoping to accomplish by March 2020? Tweet us @BritandCo and let us know what you're working toward!
(Photo via Getty)
Megan Parry
Megan Parry is a lifestyle writer living in Philadelphia where she's making generous use of her library card, obsessively reading friends' natal charts, and learning how to differentiate between "dried apricot" and "juicy apricot" notes in wine.
Creativity