4 Smart Masks That Are Changing Skincare One #SelfCareSunday at a Time
Nov 13, 2018
After a long day, few things are as satisfying as slathering skin in soothing, results-driven, serum-soaked masks. While traditional sheet masks have been a major staple in everyday and self-care Sunday routines, nowadays things are starting to get a whole lot more advanced. Within the past few months, the beauty world has seen the introduction of smart masks. Designed to create an elevated experience (through infrared light, advanced self-timer formulas, and galvanic current), these at-home treatments promote better penetration, longer-lasting results, and an all-around tech- savvy approach to caring for your complexion. Ahead, we introduce you to the four masking products changing the way we pamper our skin.
---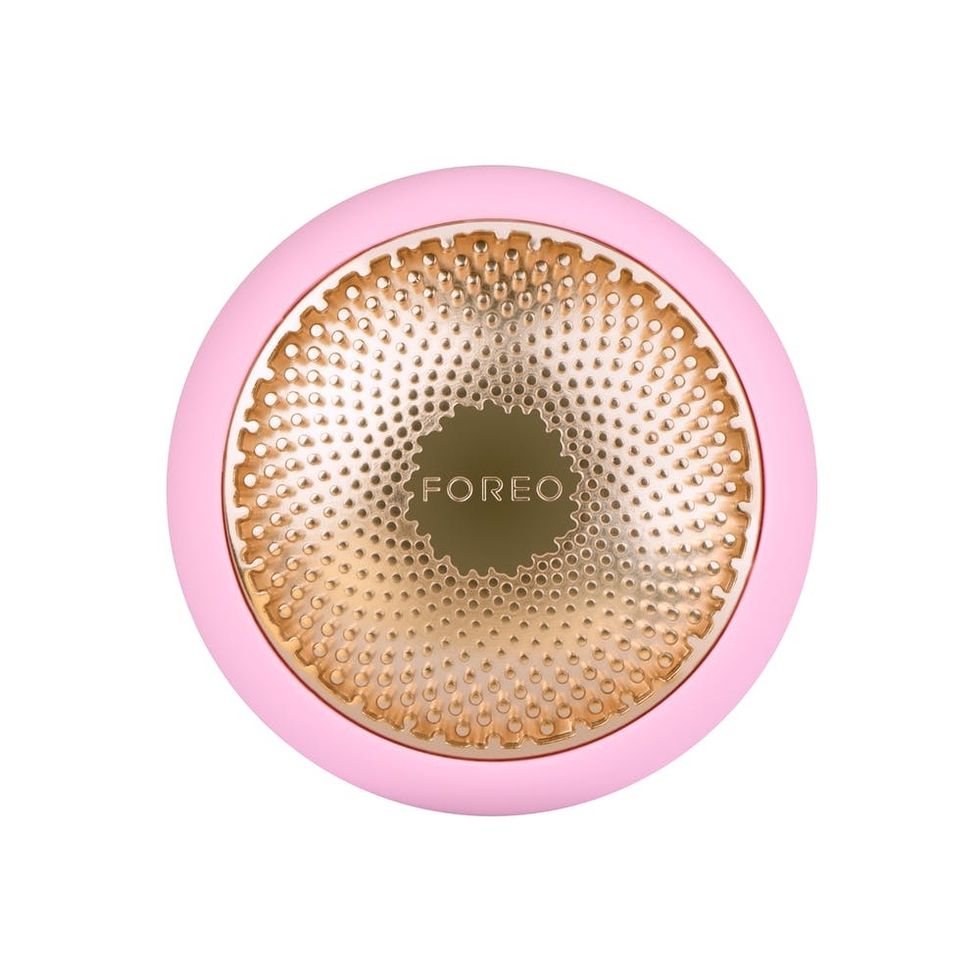 1. FOREO UFO ($279): Short for Ur Future Obsession, this smart skincare product pairs a high-tech infrared light device with Korean mask formulations to address complexion concerns from all angles in just 90 seconds. The infrared light device emits red, green, and blue LED light (all of which produce heat in different wavelengths). Red light caters to anti-aging concerns by promoting circulation and collagen production; green light helps tone and brighten skin; and blue light kills bacteria and stimulates circulation to help combat acne. While beneficial on their own, when paired with the seven face masks (including hydrating, mattifying, illuminating, and anti-aging) offered in the UFO collection, the results will make you do a double take.
To use the masks, download the FOREO app and follow the instructions to pair the UFO device. In the app, scan the mask barcode to automatically sync it to the UFO device. This will trigger the LED lights to go off in a 90-second sequence to enhance full effectiveness of the masking formula. Then pop the mask into the UFO and clip it into place before gliding the device across clean, dry skin. After the device shuts off, tap any excess formula into your skin.
"What makes us so different from a lot of competitors is that we're infusing the skin in just one 90-second treatment," Kate Block, an education manager at FOREO, says. "By doing so, users can achieve really powerful results at home that would normally only be at your aesthetician's office or dermatologists office." And, to top it off, the device is so compact that it makes a terrific travel companion just in time for the holidays.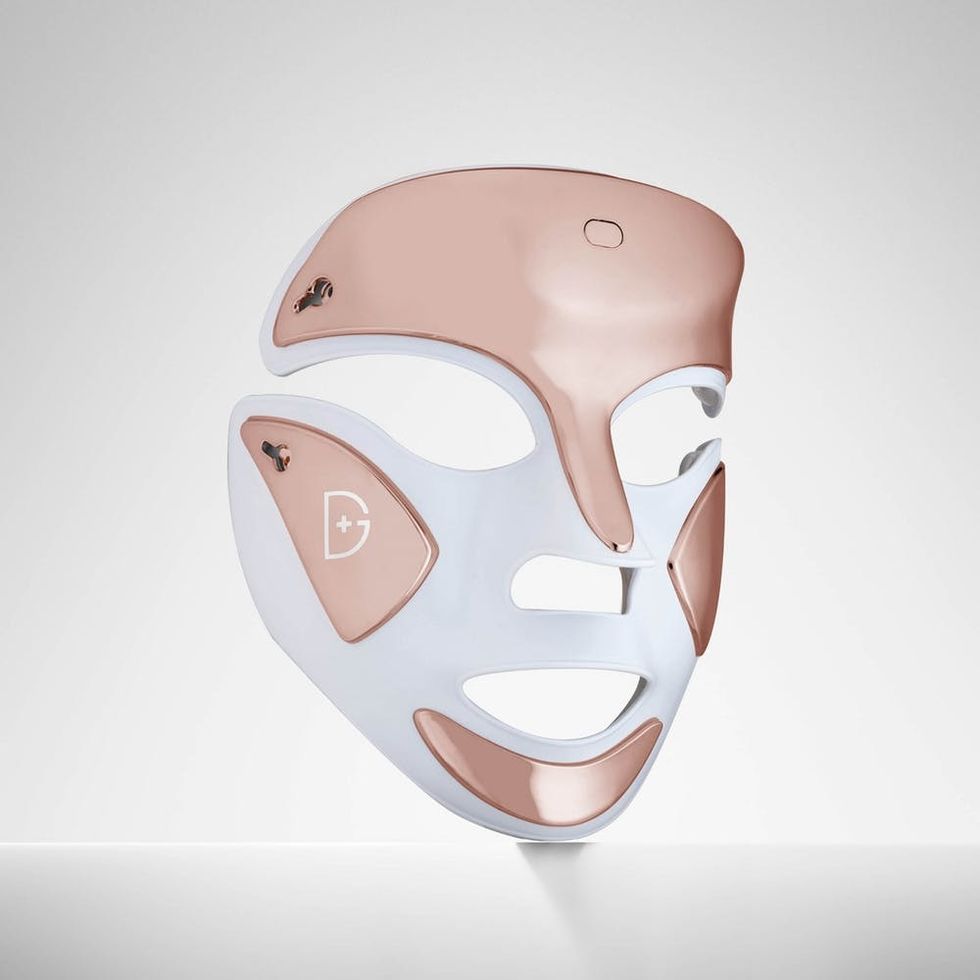 2. Dr. Dennis Gross Spectralite Faceware Pro ($435): If you love the results of a quality face treatment but hate applying a half dozen products to get the look, you'll love this LED light-powered masking technology. When used in red mode, the futuristic face mask combines 100 LED lights to smooth wrinkles, tone skin, and diminish sun spots, whereas the blue mode relies on 62 LED lights to combat p. acnes — the bacteria responsible for causing breakouts. There's even the option to use a dual red and blue light setting.
To achieve the best possible results, try exfoliating before using the mask so that the lights have less buildup to bust through, and then wait to moisturize until after use. When used daily for the recommended three-minute treatment time, you can expect to see results in as little as two weeks, with optimal complexion changes appearing at the 10-week mark.
3. Karuna Revivify+ Sheer Collection ($12 for a single mask or $44 for a set of four): Smart masks aren't reserved only for high-tech skincare tools. Case in point: This complexion-clinging sheet mask collection. Made with Japanese sheer cotton, these delicate masks (available in both face and eye versions) lock onto skin and look almost transparent. As the coconut water hydrating masks infuse skin with moisture to plump fine lines and wrinkles and create an all-over dewy glow, the see-through fibers begin to change color, turning white once the masking moment is complete. A self-timer that takes the guesswork out of when to remove a mask? Yes, please.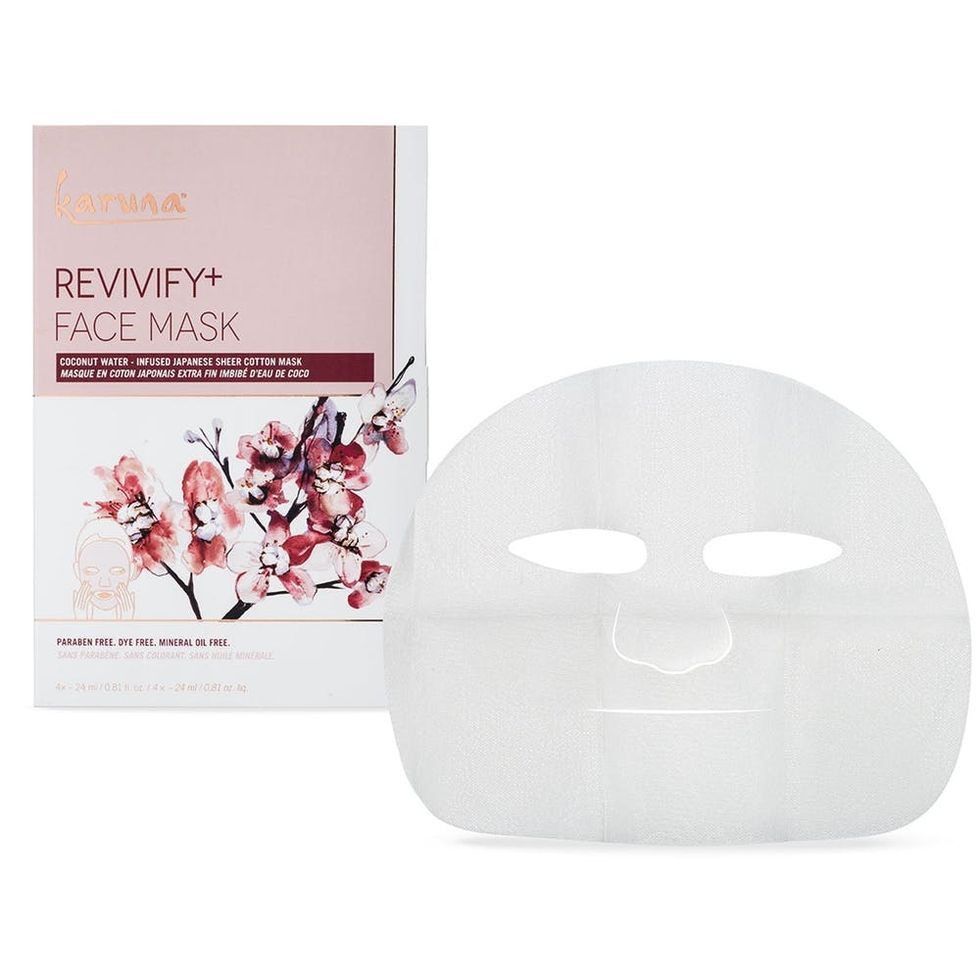 Georgia Louise: GloPulse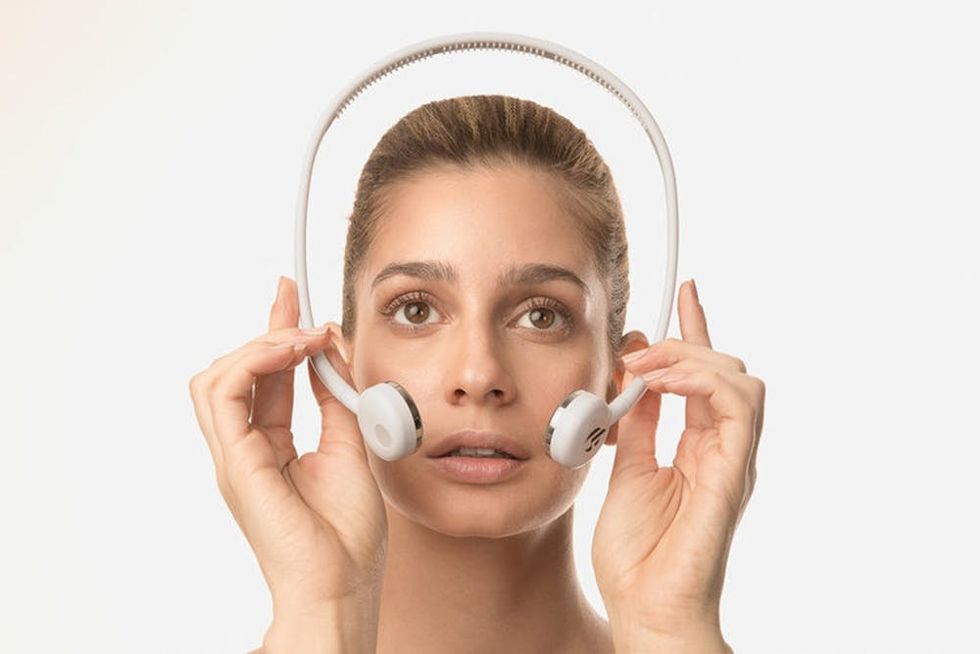 4. Georgia Louise GloPulse ($165): Skip the pricey monthly facial and opt for this celebrity-approved, high-tech, wearable device. It relies on galvanic current, which is often referred to as a nonsurgical face lift for the way it smoothes wrinkles, tones and tightens skin, and improves circulation. When paired with products, it helps active ingredients penetrate skin for deeper, longer-lasting results — especially when using Georgia Louise's GloPulse Sheet Masks ($75 for a set of 10). Inspired by Louise's beloved in-house treatment (Jennifer Aniston, Sandra Bullock, Anne Hathaway, and Emma Stone are all fans), this easy-to-use at-home version takes just 10 minutes to create a gorgeous, glowing complexion.
Will you add these smart masks to your skincare routine? Tell us @BritandCo!
Brit + Co may at times use affiliate links to promote products sold by others, but always offers genuine editorial recommendations.