Sofia Vergara Just Gave You Major Halloween Inspo
Sep 07, 2015
Is September too early to think about Halloween? OF COURSE NOT, DON'T BE SILLY!
There are just so many options this year: do you go for Bad Blood girl squad, Inside Out characters or just Beyoncé again? It's just good sense to get started as early as possible.
---
Thankfully our girl Sofia Vergara is own our side and dropped some major costume inspo on her Instagram. The Modern Family star shared this picture where she's dressed as Peg Bundy from Married With Children.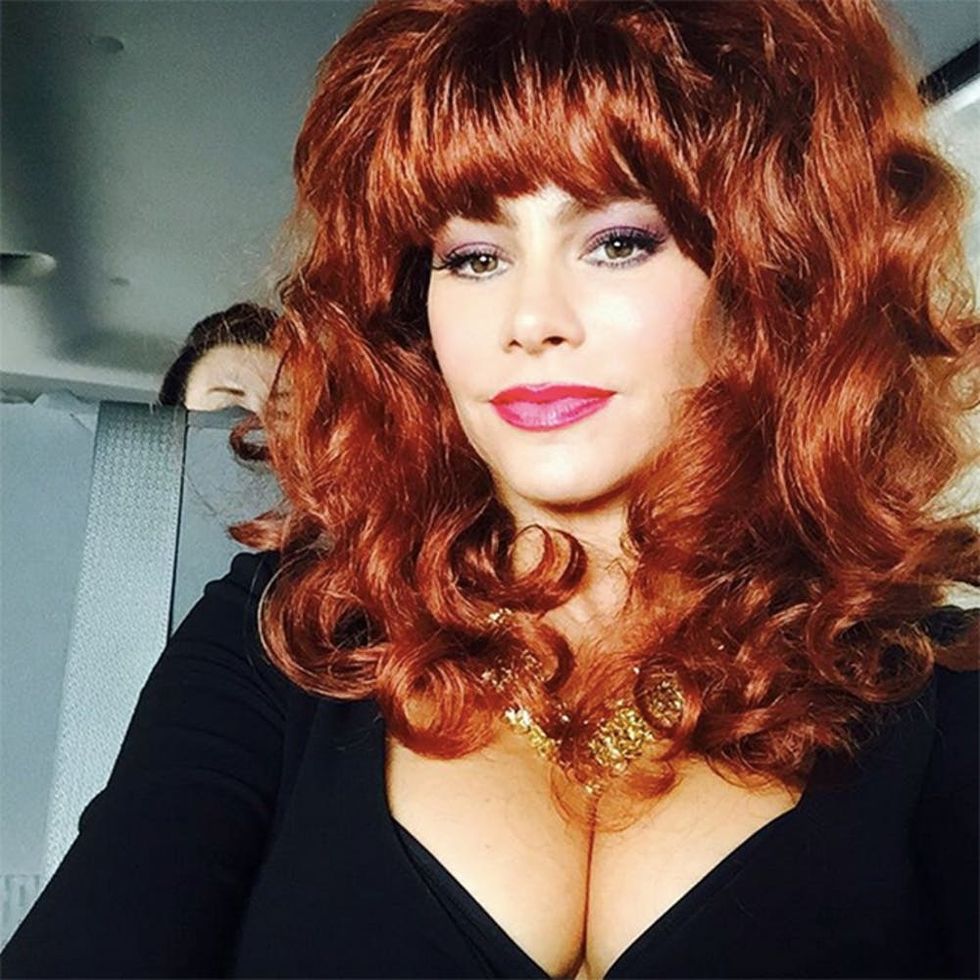 Not only does Sofia totally rock the wig and major cleave this costume, is also a funny dig at her onscreen husband Ed O'Neill who was Al Bundy back in the day.
So add "sitcom wives" to the list of categories to peruse when you're looking for a costume. In the wake of the new Aaron Sorkin movie announcement you might want to channel the other famous red ead in this category, Lucille Ball. But make sure to celebrate responsibly so you can avoid having 'splaining to do.
What TV character is your spirit animal? Tell us in the comments!
(Photos via @sofiavergara)
Molly Sanchez
Molly Sanchez is a writer, comedian and lover of burritos everywhere. She has written for The Bold Italic, Liquid Bread, Thrillist and HelloGiggles. She devotes her time to Bloody Mary research, exploring San Francisco and promoting wide spread shower beer awareness and appreciation. Find her on Twitter @seriousmolly trying to get famous people to laugh at her jokes or on Instagram @mollyfuckingsanchez where she swears a lot.