"Stealthing" Is the Disturbing New Trend in Sexual Assault
Apr 25, 2017
There's a completely not-okay and scary sexual practice out there that many women have experienced, but may not have known how to discuss: non-consensual condom removal during sex. This total violation of consent and trust is called "stealthing," and now there's a new study published in the Columbia Journal of Gender and Law that discusses the harm it causes to victims, and avenues for legal action against the individuals who do it.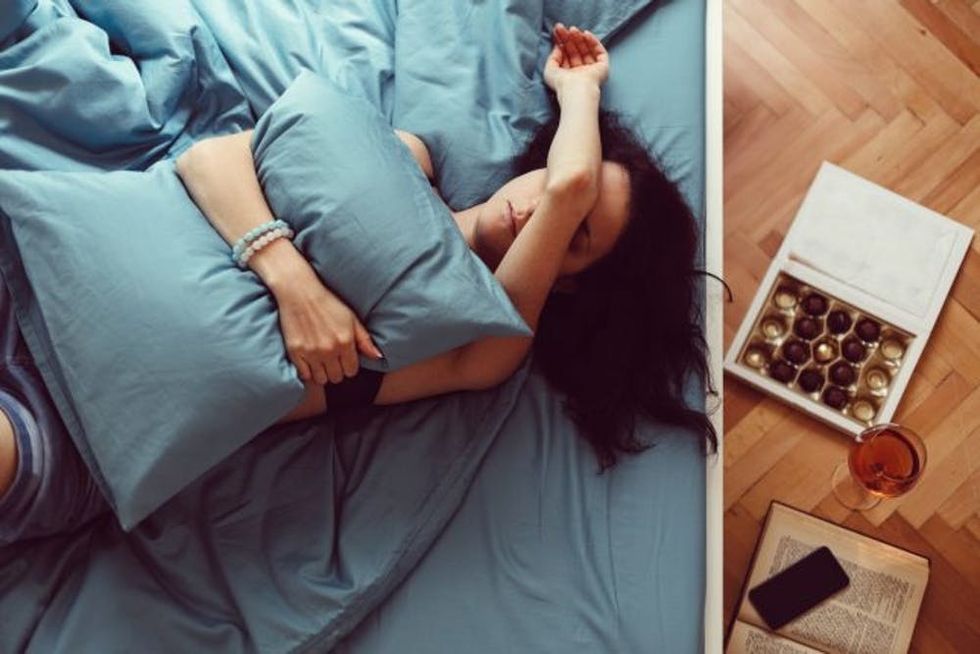 ---
THE NITTY-GRITTY
The study is authored by Alexandra Brodsky, Skadden fellow at the National Women's Law Center and co-founder of Know Your IX, an advocacy organization working to end campus rape culture. Brodsky tells Brit + Co that she decided to take a deeper look into stealthing when she started law school at 23, and was struck by the different types of sexual violence that women she knew were experiencing. She tells us that at the time, "we didn't have the vocabulary to talk about it and to recognize it as a form of violence and not just a regrettable part of bad sex in your 20s." (If Brodsky's observation sounds familiar, that's because another recent study found that an alarming number of Millennials don't understand what defines sexual violence.)
For her study, Brodksy interviewed women who have been victims of non-consensual condom removal, hearing multiple stories of women feeling violated and fearing unwanted pregnancy and/or STIs.
Brodsky opens her study on an interview with a woman who was a victim of stealthing her freshman year of college, and now works at a rape crisis hotline as a doctoral student. Brodsky writes that this interviewee hears from women with experiences like her own, who struggle to classify what happened to them. According to the study, many of the women she speaks to who have been victims of stealthing tell her they're not sure if what they experienced was rape or something else. Regardless of what victims call it, it's clear they feel afraid and stripped of their dignity.
WHY WOULD SOME MEN DO THIS?
The study also examines the men who practice stealthing. Peering into online communities where men discuss and promote non-consensual condom removal, Brodsky concluded that the motivations for stealthing tend to be rooted in a belief that men's sexual desires are superior to women's (though men who have sex with men also report being victims of stealthing). Many of these men rationalize stealthing as something they have a "right" to do as men, based on their "natural instinct."
Unfortunately, Brodsky's research indicates that stealthing is fairly common among young people. Though there aren't yet hard numbers on how many people perpetrate or are victims of stealthing, Brodsky tells us that she had "a lot" of people (mostly women) reach out to her both during her research and after her study was published.
WHAT CAN VICTIMS DO TO PURSUE JUSTICE?
Brodsky categorizes stealthing as sexual violence, and focused much of her study on how victims can seek justice.
Brodsky argues that there are a few ways victims of stealthing may pursue legal recourse, and all of them require demonstration that after the condom was removed, the sex became non-consensual. Brodsky writes that the best approach is to prove that the sexual act became non-consensual once the condom was removed without permission or knowledge of the victim, based on the idea that the victim only consented to "touch" from a condom.
She also writes that victims can go the route of arguing that they were put at higher risks (for pregnancy and STIs) than they had initially consented to, and the stealther acted without consent in that manner.
Though there is no current US precedent for legal action against stealthers, Brodsky contends that there are various means through which victims can pursue justice. The question is whether or not a judge would feel that continued sex but on new terms that were not known to the victim would constitute sexual violence. Given how infrequently rape and sexual assault cases result in convictions (only 7 in 1,000 rapes lead to felony convictions, according to RAINN), it's fair to be skeptical that the criminal justice system would convict stealthers.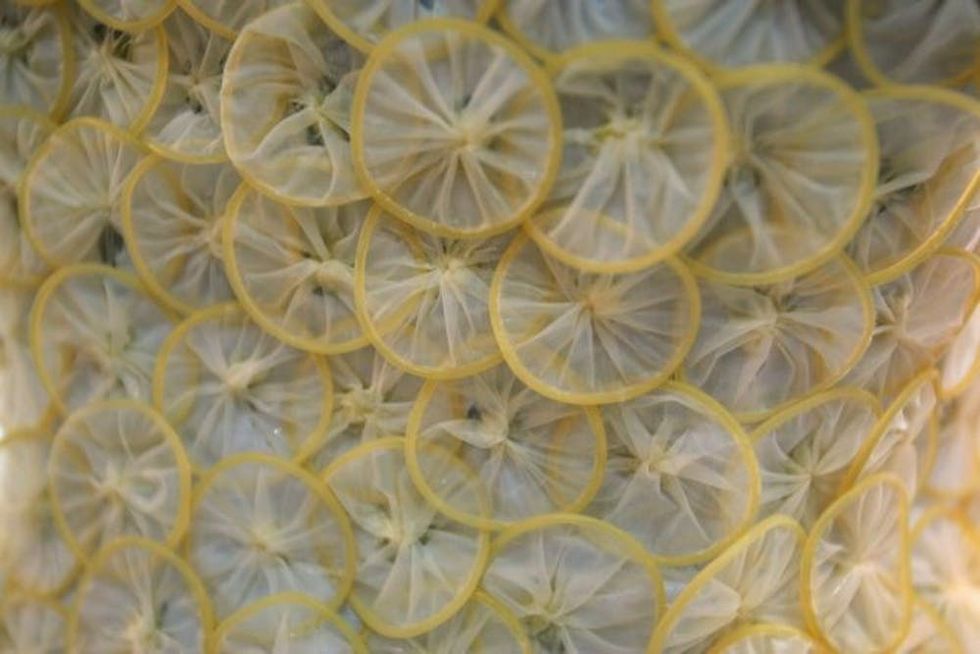 WHAT HAPPENS NOW?
Though kind of grim, Brodsky's study is a hugely important step in understanding stealthing as an act of sexual violence, raising awareness, and empowering victims with the information they need to take legal action if they want to press charges. She tells us that she hopes people who read her study come away with the message that stealthing "doesn't just feel wrong, it is wrong."
Hopefully, now that Brodsky's study has opened up a legal conversation about stealthing, more will be done to end this type of sexual violence.
What do you think about Brodsky's study on stealthing? Tell us on Twitter @BritandCo.
(Photos via William B. Plowman + Feng Li/Getty)
Elizabeth King
Elizabeth King is a politics, history, and culture writer based in the Twin Cities. She is generally pretty cranky but still enjoys traveling, music from the early 2000's, and plotting the resistance. Feel free to say hi on Twitter at @ekingc or check out some of her work at www.elizabethcking.com.
Womens Health