Suri Cruise, 12, Steps Out in a $1,200 Dolce and Gabbana Dress
May 23, 2018
While most of us spent our awkward pre-teen years experimenting with questionable fashion trends, wearing braces, and making bad hair choices, it seems Katie Holmes' mini-me is dealing with none of that. In fact, Suri, 12, stepped out with her lookalike mama for a big night out at the ballet, wearing a $1,200 Dolce and Gabbana gown… as you do.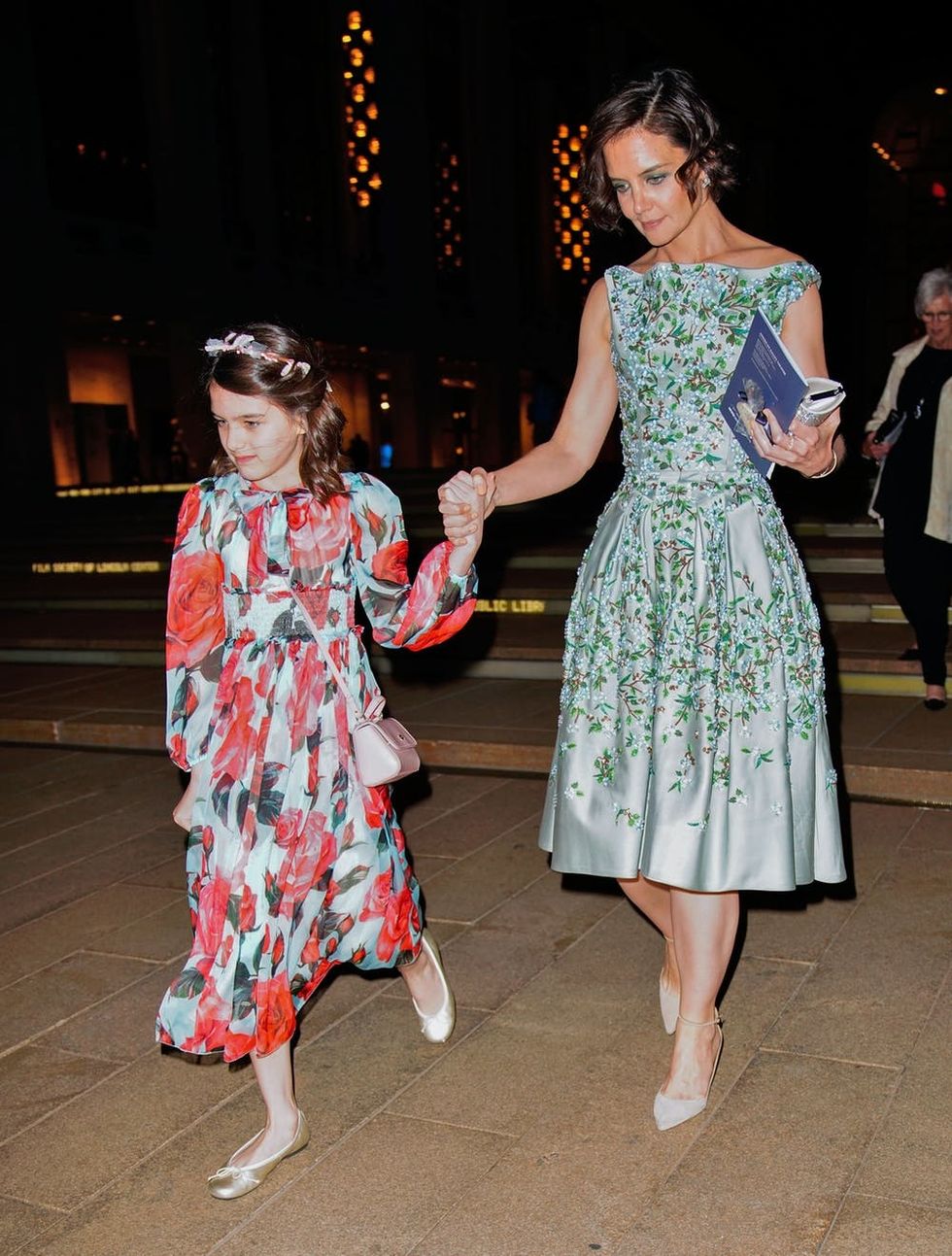 ---
The darling duo made a rare public appearance this week at the American Ballet Theatre Spring Gala at the Metropolitan Opera House to celebrate film director Ava DuVernay. They posed together in coordinating floral spring-worthy frocks, with Suri looking adorable as ever in a colorful silk chiffon dress with bow from the line's Bambino collection, which clocks in at a cool $1,195. Suri paired the vibrant long-sleeved gown with a coordinating bow and gold ballet flats, proving that she's well on her way to becoming a true style maven… all before she can even legally drive a car.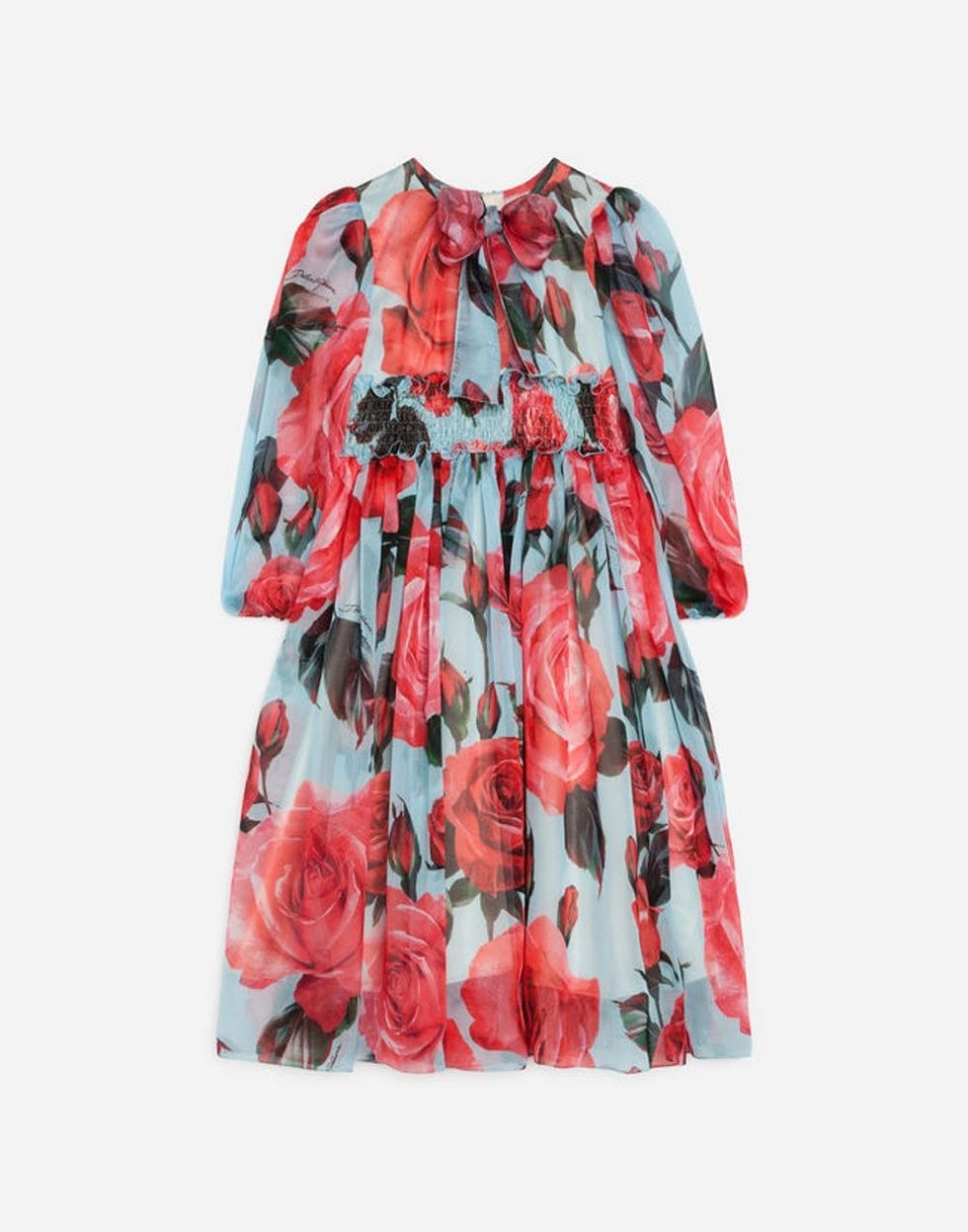 If you want to snag the vibrant printed gown for the little lady in your life, it's still available online. As for her equally stylish mama, the Logan Lucky actress wore an elegant boat-neck floral frock by Zac Posen, adding taupe pumps.
And though a pre-teen having such a luxe wardrobe feels bonkers for most of us, it's not even that unusual among the Hollywood set. Case in point: Blue Ivy Carter, who has a personal shopper and a stylist, dons Gucci at NBA games, and wore a $5,000 Mischka Aoki gown to a family wedding… all at the ripe old age of six.
Do you love Suri's floral Dolce and Gabbana frock? Tweet us @BritandCo!
(Photos via Getty/Dolce and Gabbana)
Arielle Tschinkel
Arielle Tschinkel is a pop culture junkie who went to NYU because the Olsen twins went to NYU (really). She is a freelance writer whose work has also been featured on HelloGiggles, Refinery29, SheKnows, Bustle, Hollywood.com, and many others; and she's living her dream one Britney Spears GIF at a time. Follow her on Twitter @mrstschinkel or visit her website at arielletschinkel.com.
Celeb Style