Sweet Potato Toast With Spicy Chickpeas and Avocado Dressing Recipe
Mar 05, 2017
Have you jumped on the sweet potato toast bandwagon? This healthy new craze is blazing a trail on Pinterest and Instagram, and the great news is that not only is it easy to make and really good for you, but totally delicious as well! Sweet potato toast can actually be made in your toaster, but this is time consuming and probably not great for your appliance. It's much easier to "toast" your sweet potato slices in the oven and then have fun with the toppings, which can be sweet or savory. I opted for spicy chickpeas with a tangy avocado dressing, which pairs beautifully with the sweetness of the potato toast. Perfect as a health-conscious party appetizer or a light lunch, this recipe will satisfy all your cravings!
---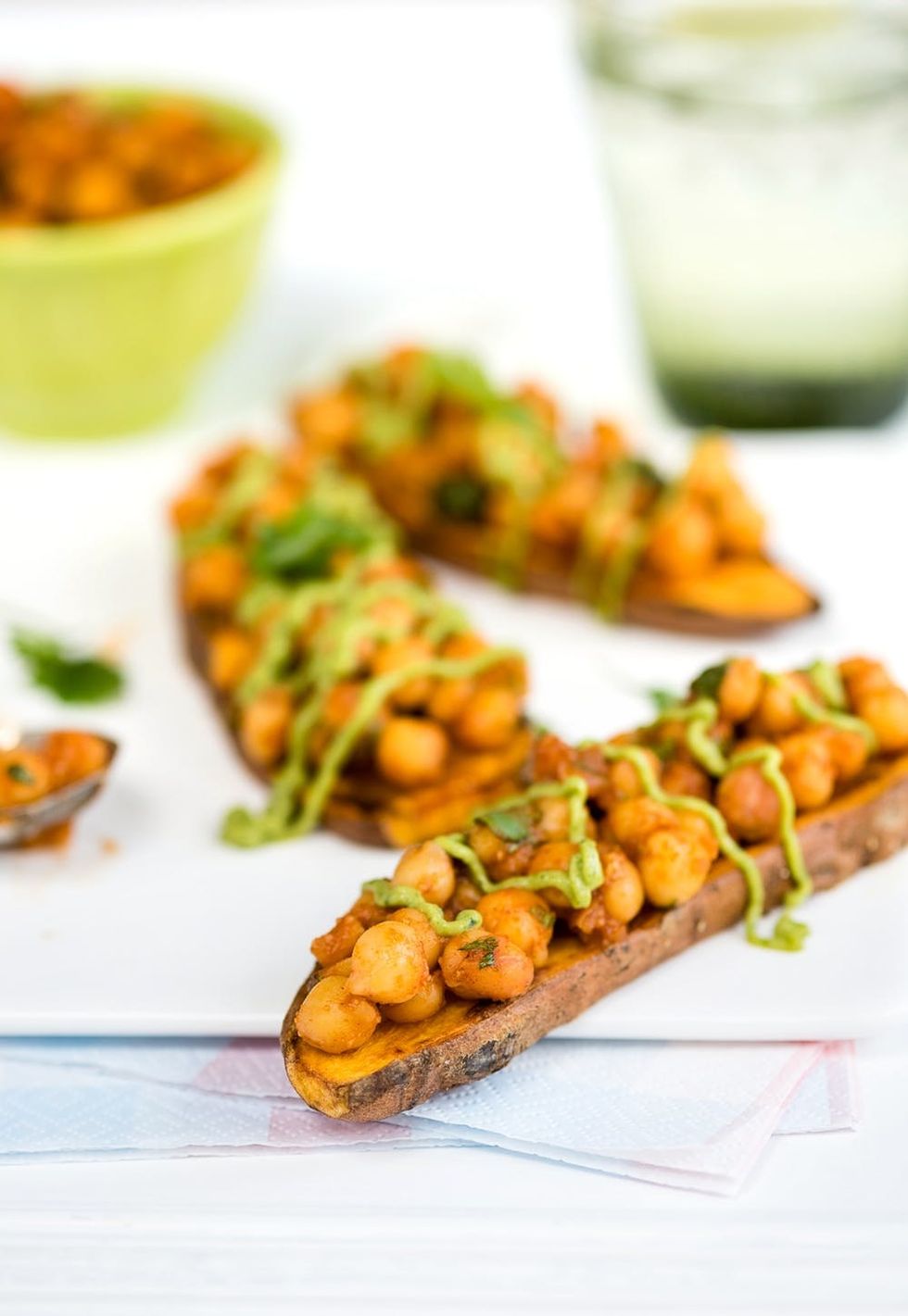 Ingredients:
For the sweet potato toast
Instructions: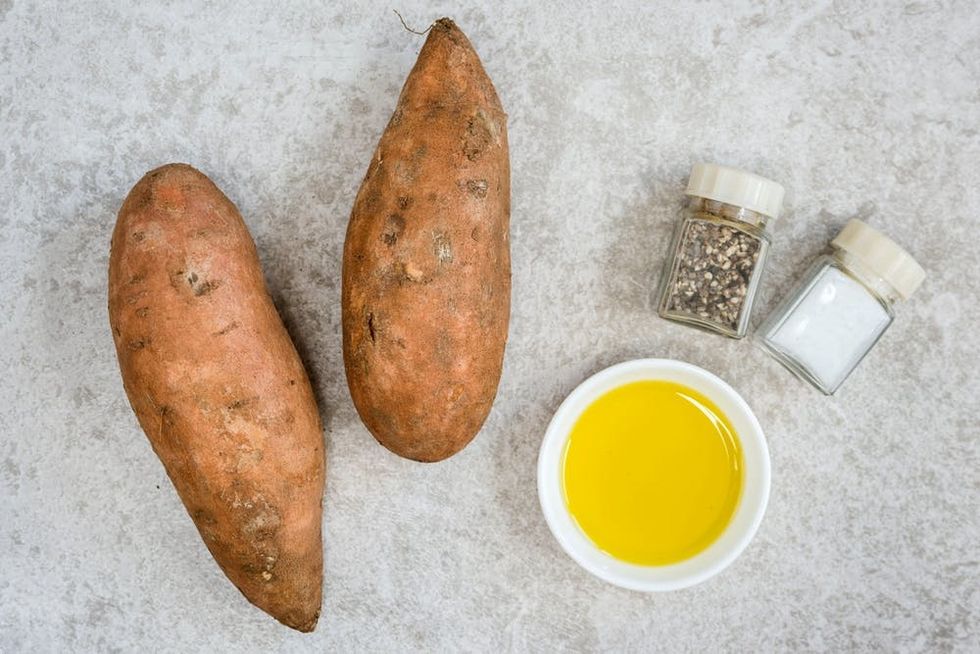 Ingredients:
Instructions: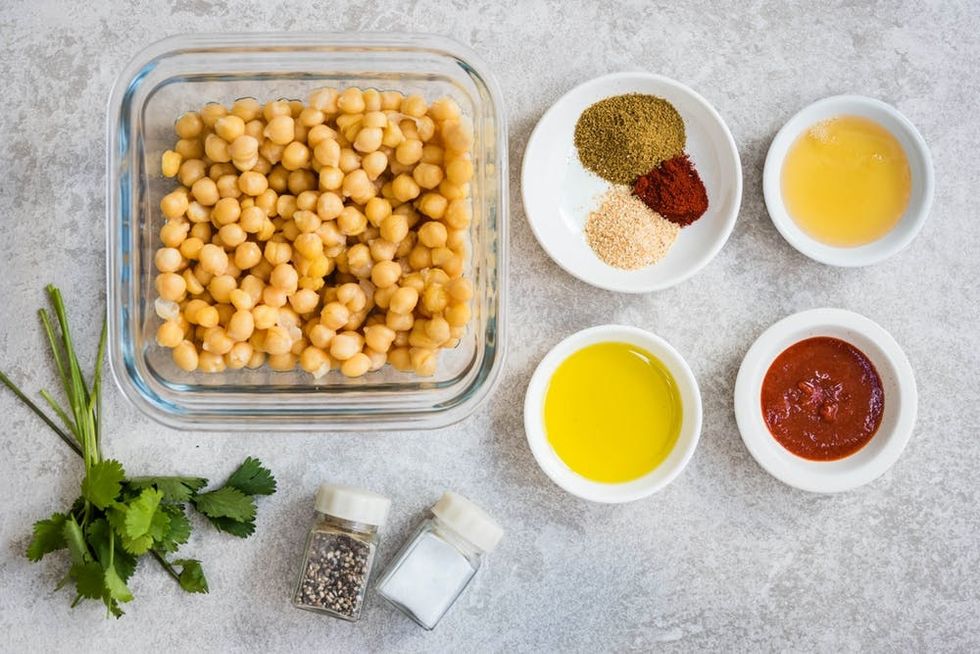 Ingredients:
Instructions: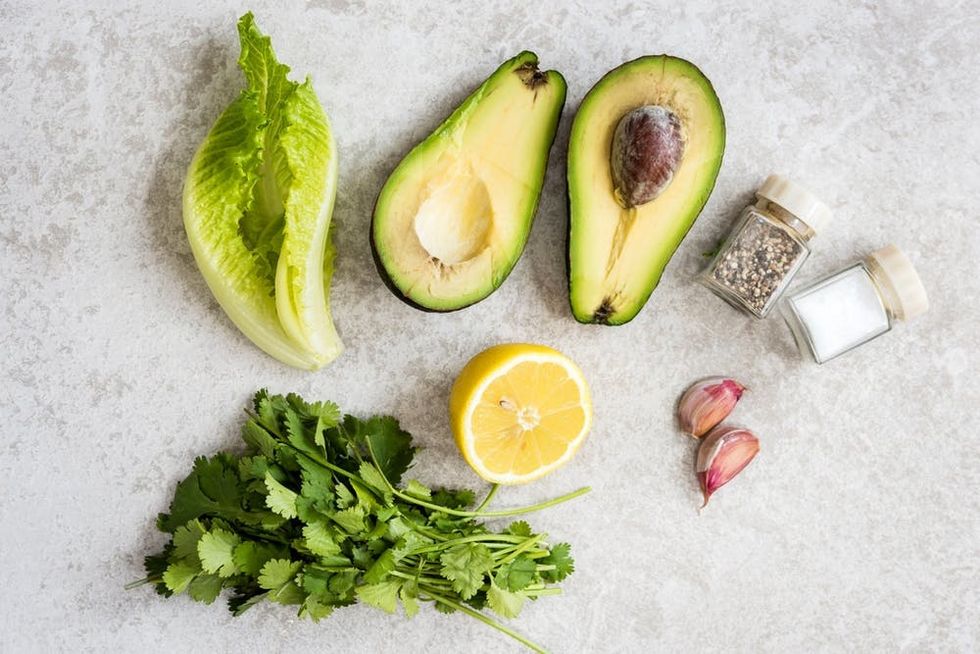 Preheat the oven to 400 degrees Fahrenheit. Line a baking tray with grease-proof paper. Rinse the sweet potatoes and pat dry. Cut the ends and then cut into 1/4-inch slices.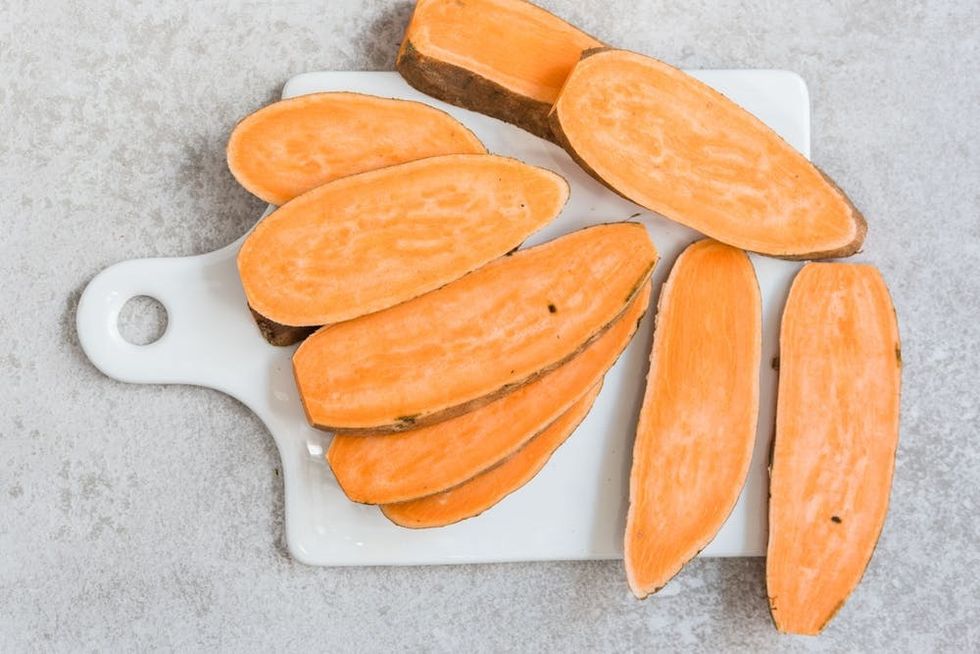 Brush the slices with olive oil and season with salt and pepper on both sides. Place on the prepared tray, placed slightly apart. Cook for 10 minutes, turn over, and cook for another 10 minutes or until fork tender. Take care not to overcook!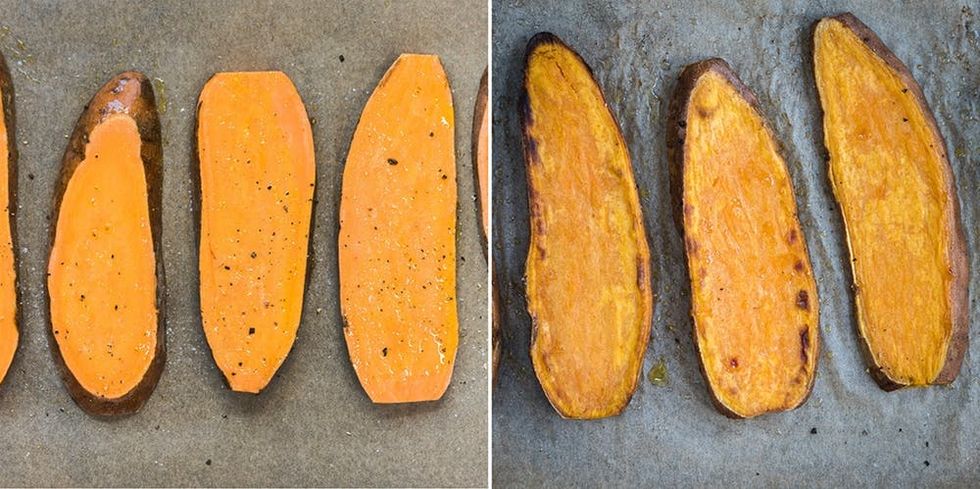 Heat the olive oil in a pan and then add the Sriracha, agave syrup, and spices. Stir to combine and cook for about seven minutes until warmed through. Sprinkle with the chopped cilantro and season to taste.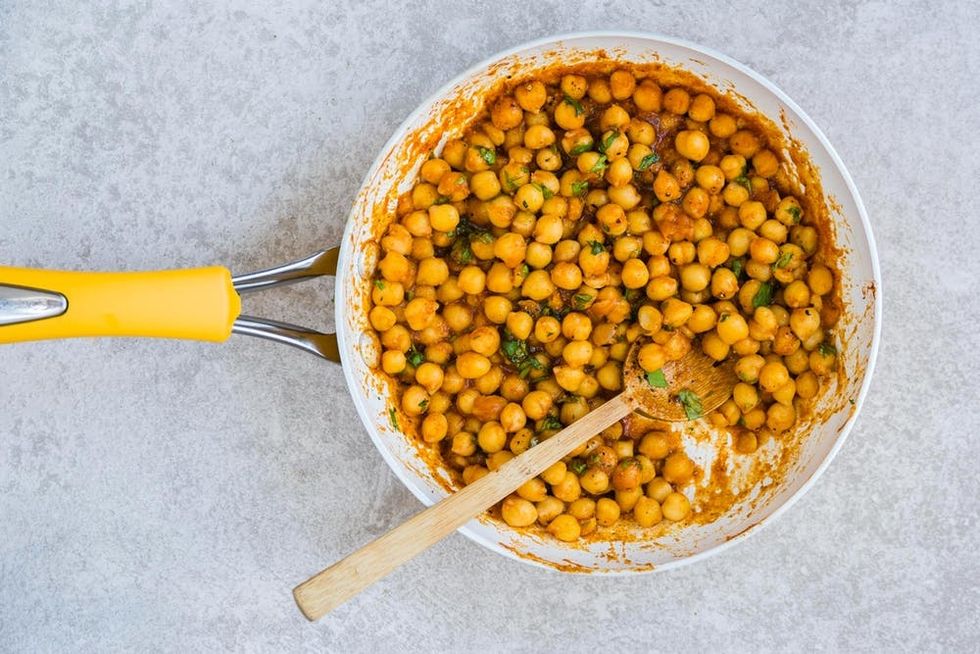 Place all the ingredients in a blender or mini chopper and process until smooth. Add a little water or olive oil to thin the dressing into desired consistency. Put in a small squeezy bottle or jar. It will keep for 2-3 days in the fridge.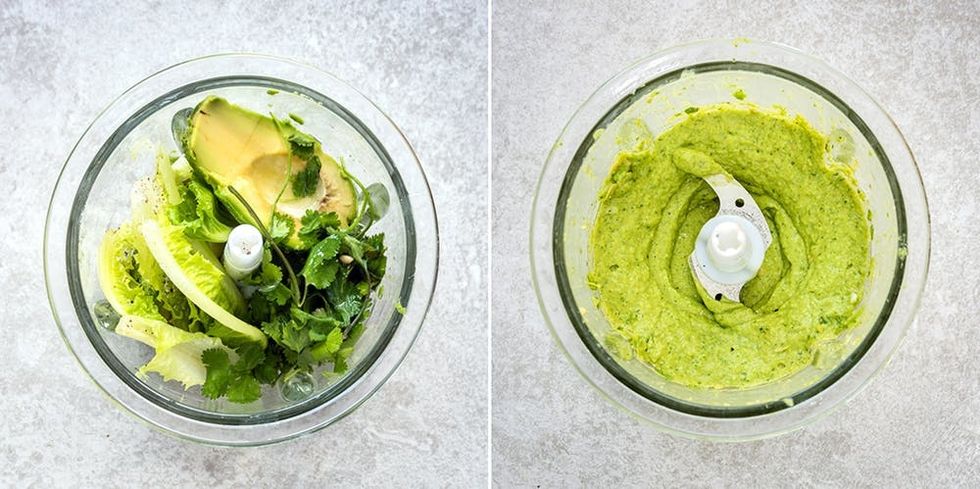 Pile the chickpeas on top of the sweet potato toast slices and then drizzle with the dressing. Enjoy!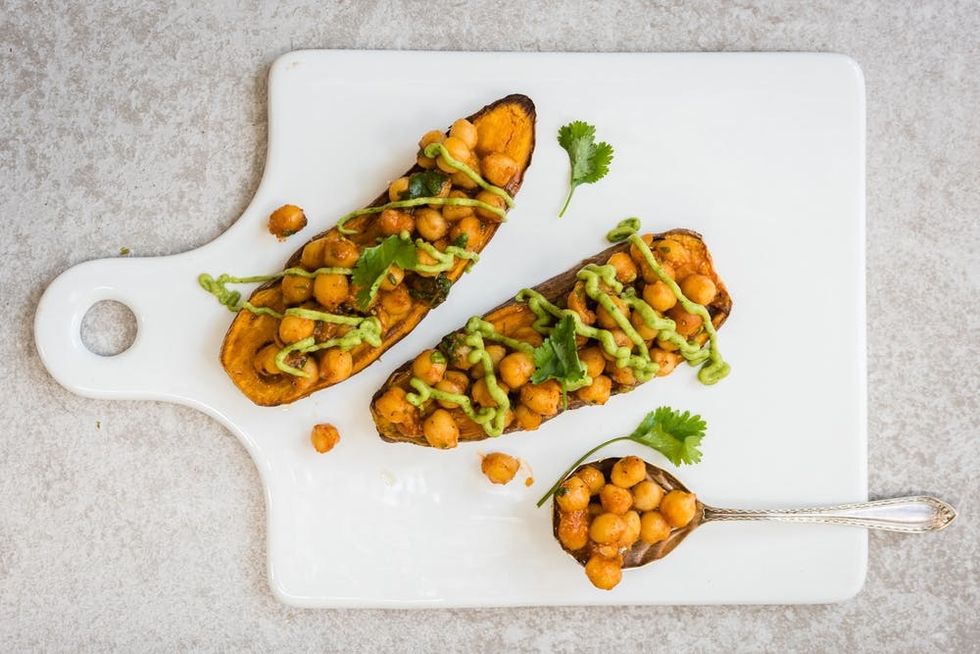 As you can see, sweet potato toast could not be easier to make. Try experimenting with different toppings too — how about cashew butter and banana for breakfast or tuna melt for lunch? The possibilities are endless!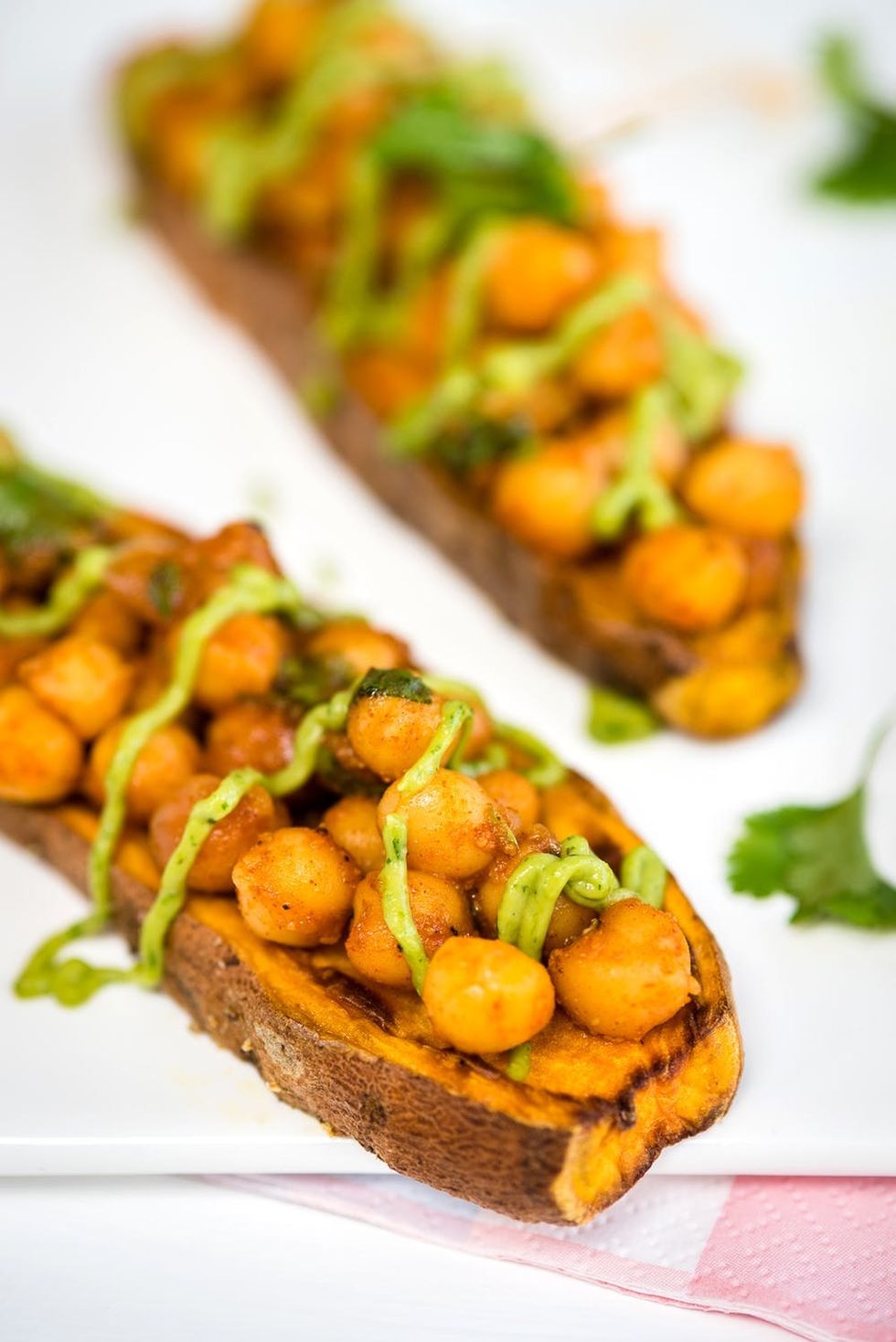 Quick, healthy, and delicious!
For more delicious and healthy recipes, follow us on Pinterest.