The CW's Everwood Reunion Brought Laughs, Tears, and Stories About Chris Pratt
Aug 03, 2017
The cast and creators of Everwood reunited at the 2017 TCA summer press tour Wednesday to celebrate the show's 15th anniversary and to promote the fact that all episodes of the beloved family drama are now available for streaming on The CW Seed.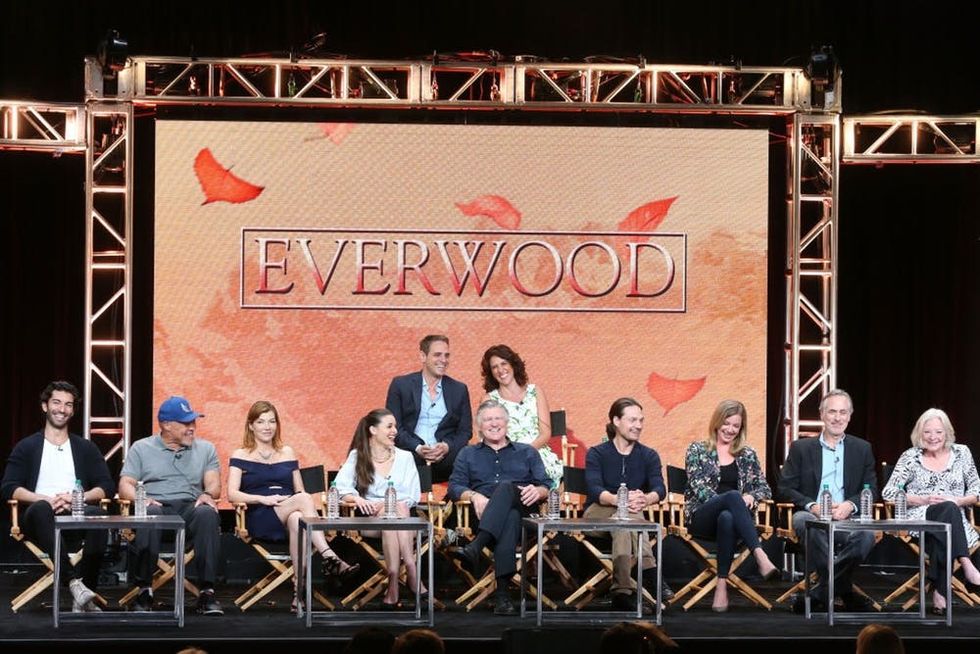 ---
The reunion turned into a total cry-fest for the cast, crew, and critics alike. Multiple actors and creator Greg Berlanti were moved to tears in speaking about what Everwood meant and still means to them after all these years, which caused many a reporter in the room to reach for the Kleenex box.
WHY ARE YOU MAKING US CRY #EVERWOOD?!!! #TCA

— Damian Holbrook (@damianholbrook) August 2, 2017
Star Treat Williams said that cast members really do stay in touch with one another. He called the reunion "one of the nicest days" he's ever had because it was so wonderful to see everyone all together again.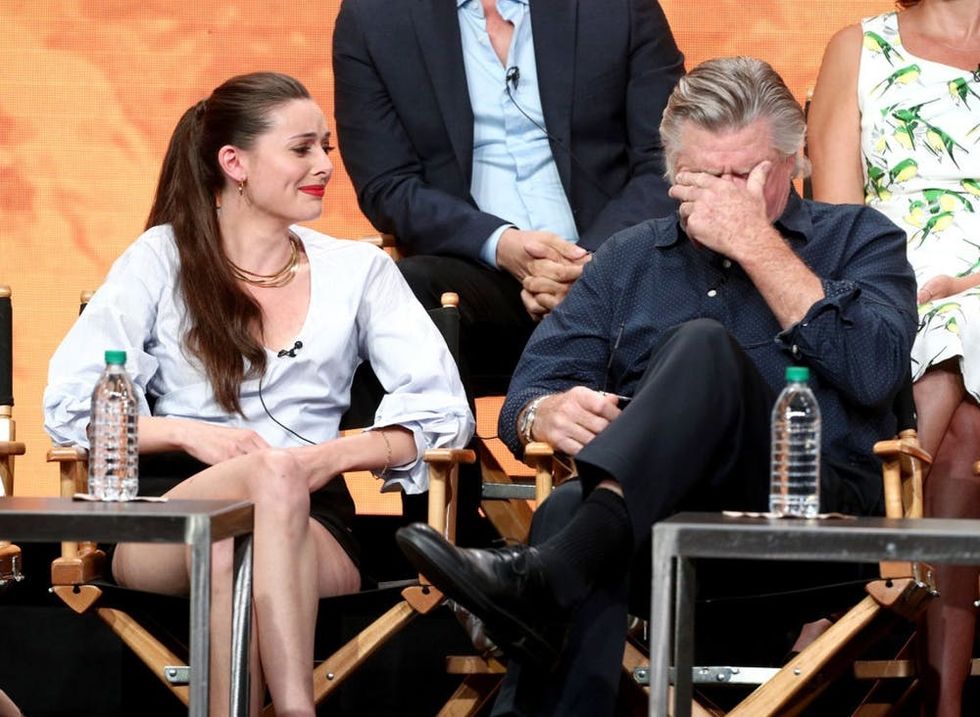 All the stars praised their fans, who they say still come up to them to talk about Everwood. Star Tom Amandes recalled a time when a group of young women came up to him in Spain, and the only thing they could say in English was "Everwood," but he understood that they were gushing about the show. Emily VanCamp added, "[We have] really devoted fans. I think our Everwood fans are different from anything else I've ever done, anyway. It holds such a close place in people's hearts who watched it. So it's always really heartwarming when people remember."
Since Everwood, all the actors have gone on to other things, but no one has become a bigger star than Chris Pratt, who starred on Parks and Recreation and then in blockbuster movies including Guardians of the Galaxy and Jurassic World. He was unfortunately not available for the reunion, but his former costars had plenty of stories about him.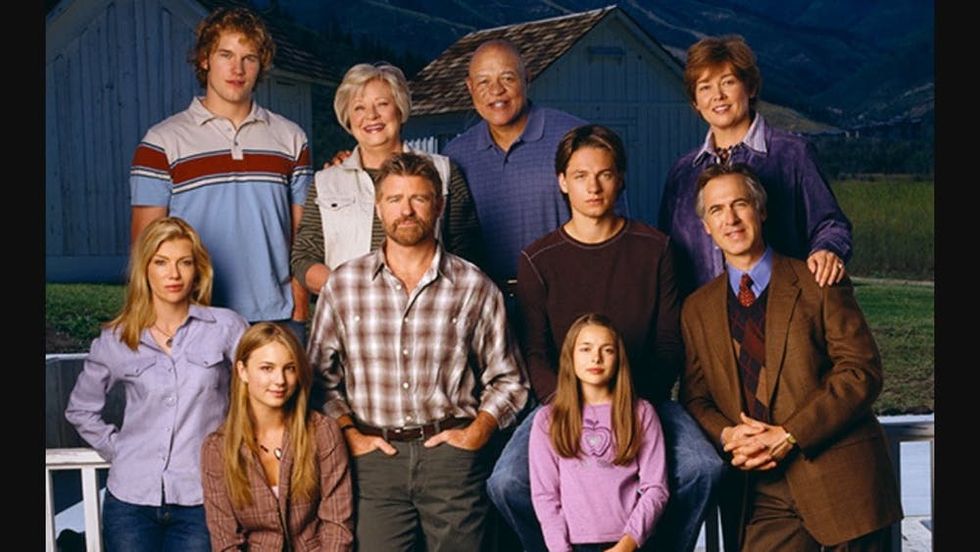 The cast said he's the nicest guy and "deserves everything he gets," and he was just as hilarious on set as one might think he was. They relayed a story about filming a scene at the Saddle Ranch, where Pratt was in front of a giant steak that he was supposed to be eating in the scene.
"We made a bet with him that he couldn't eat the whole thing," VanCamp recalled with a laugh. But he did it — and probably not solely because of the bet.
"We had the best on‑set food. Ian, our prop guy, his mom would make all the food, and it was amazing," said Amandes. "And [Pratt] would sit down and do a take, and he would eat … and we'd call cut, and he would still be eating."
"He would eat for the four hours we would shoot a scene," VanCamp added.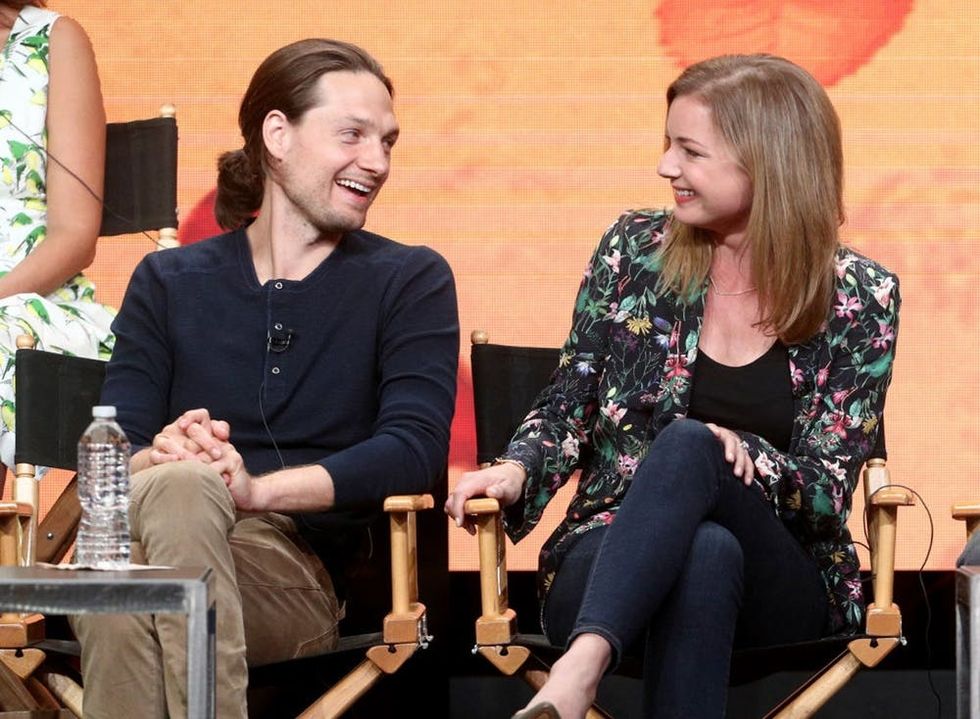 In addition to the fun and emotional reminiscing, there was a lot of talk about a revival for the show, which was an unfortunate casualty of the WB/UPN merger into The CW. Williams joked that he's "ready to go on season five," and when Amandes pointed out that Harold and Rose were set to adopt a child when the season ended, and that child would now be in high school, executive producer Rina Mimoun cracked, "I mean, the reboot is right there, you guys."
But in all seriousness, the critics in the room were quite interested in talking about reviving the series.
That's a wrap on CW TCA day. I'm so happy #Everwood is still trending. Let's trend it until they revive it, kk? #TCA17

— Linda Ge (@lindazge) August 2, 2017
Berlanti offered a tiny bit of hope, saying, "No one has asked, but I think we all would love to work together again."
In any case, a whole new generation of fans can discover the show on The CW Seed. And the TCA is definitely in favor of having more reunion panels like this one.
Hey @OfficialTCA, can we bring back a nostalgia show every year at the TCA's? This #Everwood panel was the best one yet. So much heart. ❤️

— Jessica Radloff (@JRadloff) August 2, 2017
Would you watch an Everwood reboot? Tell us @BritandCo.
(Photos via Frederick M. Brown/Getty Images + The CW)
Andrea Reiher
TV critic by way of law school, Andrea Reiher enjoys everything from highbrow drama to clever comedy to the best reality TV has to offer. Her TV heroes include CJ Cregg, Spencer Hastings, Diane Lockhart, Juliet O'Hara, and Buffy Summers. TV words to live by: "I'm a slayer, ask me how."
Pop Culture