This Group of Students Gifted a Little Girl With the Sweetest Frozen-Themed Surprise Ever
Jul 02, 2016
Know what's cooler than a Frozen-themed Disney ride or even a Frozen comic book? How about a Frozen-themed prosthetic limb for a pint-sized Disney (which, BTdubs, just threw an epic reunion in honor of its 100th original film) fan in need?
---
9-year-old Karissa Mitchell, who was born without a right hand, just received that very thing from a group of physics students at Siena College. They used a 3-D printer to create the ultimate Elsa lover's accessory: a Frozen arm.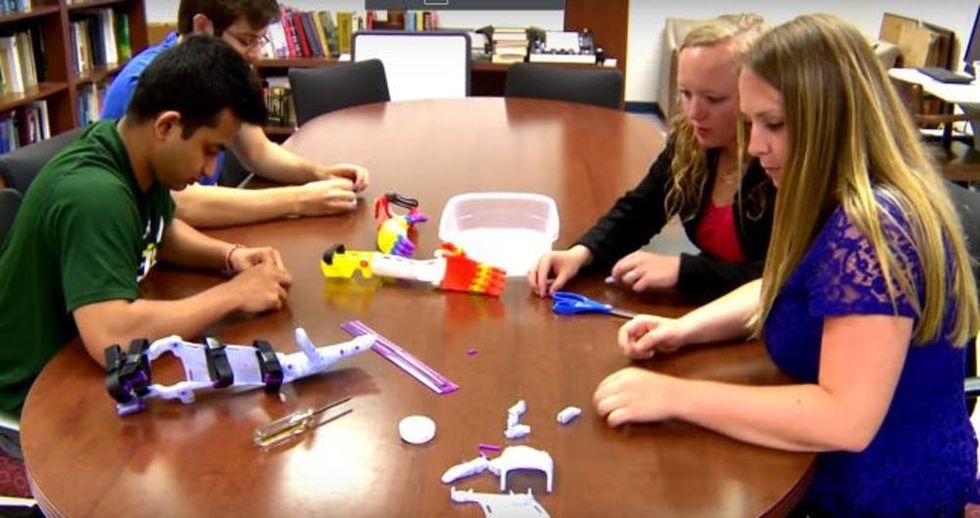 "It will be for simple use cases, things that everyone can take for granted, so picking up a ball and giving it to her dominant hand to throw, everyday things she is unable to do," explained e-NABLE the Future (a volunteer organization that helps get prosthetics to candidates in need) Siena member Alyx Gleason.
The artificial limb, which Alyx says works as the elbow bends to allow for moving fingers, features a removable Olaf-light and took six months to design. It was particularly meaningful for Karissa, as her mother explained in a recent interview.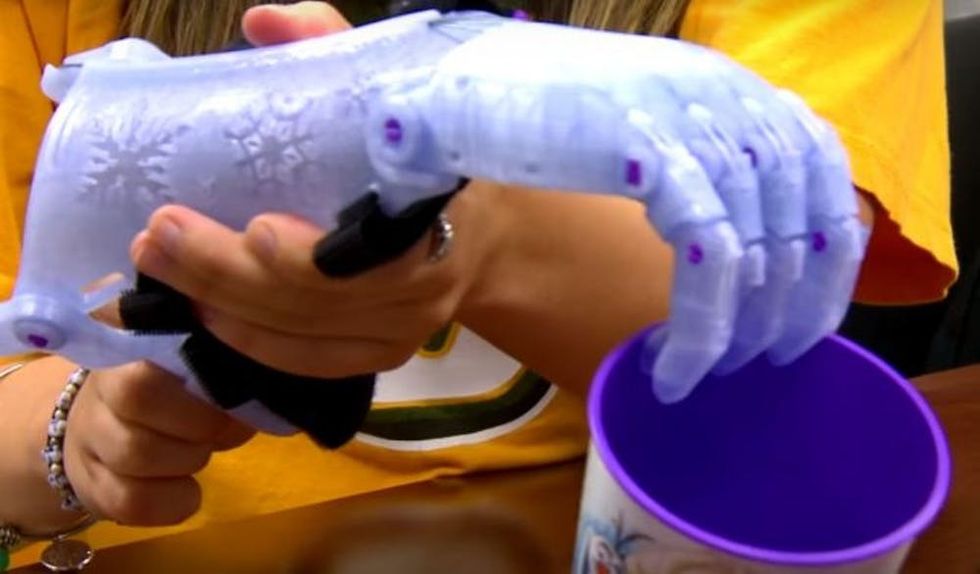 "Karissa really identifies with Elsa because she knows what it's like to be different from everyone else," she said. "She doesn't want to be seen as different, which has made her extremely determined to do things well, if not better than others."
So far, so good: "It feels like I have a real hand," Karissa said after trying it on.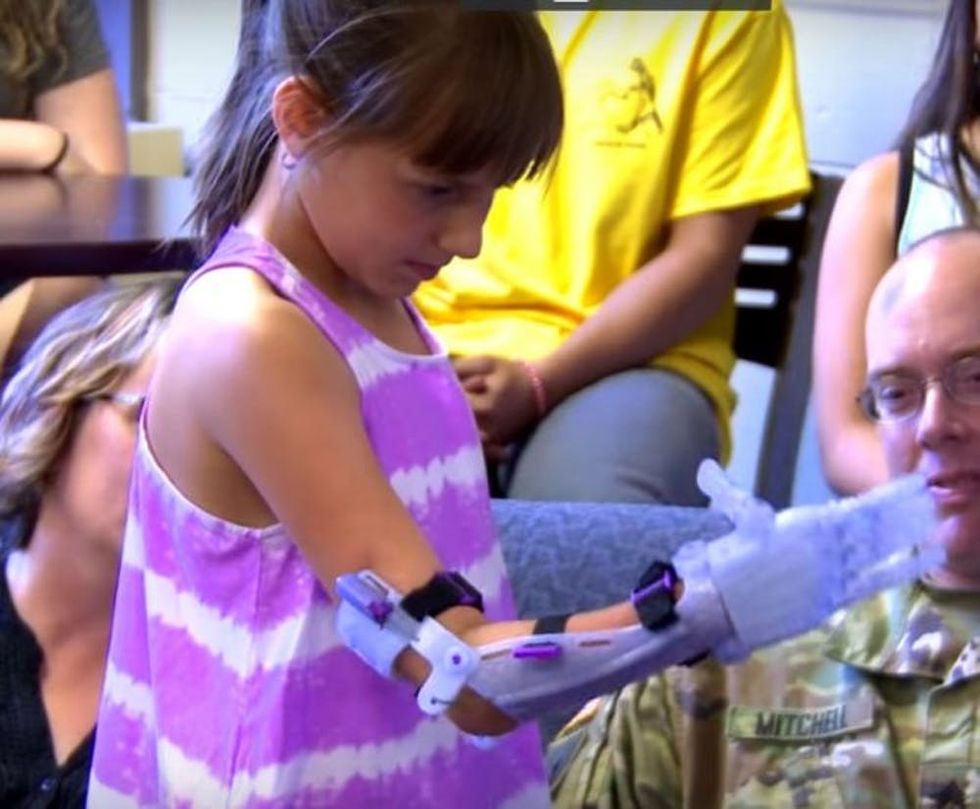 The students, for one, are delighted to have been able to impact the young girl's life in such a positive manner. "The best thing is seeing the look on her face," Alyx said proudly.
See for yourself as you watch Karissa being presented with her new arm below!