The Problem With Using Celebrity Meltdowns for Our Own Entertainment
Apr 02, 2017
It's hard to remember a time before reality TV existed: when the private lives of celebrities were private, and the best chance we had at getting to know our favorite famous faces came from revealing interviews in mags like YM or Cosmo. If we were lucky, there they spilled their guts on the food they most liked to nosh on or the ritual they always have to do before bedtime (swoon). Those days are long gone. Sans for a few uber-private celebs who somehow manage to hang onto a shred of secrecy here or there (see: Adele's recent secret wedding or Eva Mendes's covert absentee red carpet tactic), the lives of the rich and the famous are pretty much out there for anyone to see.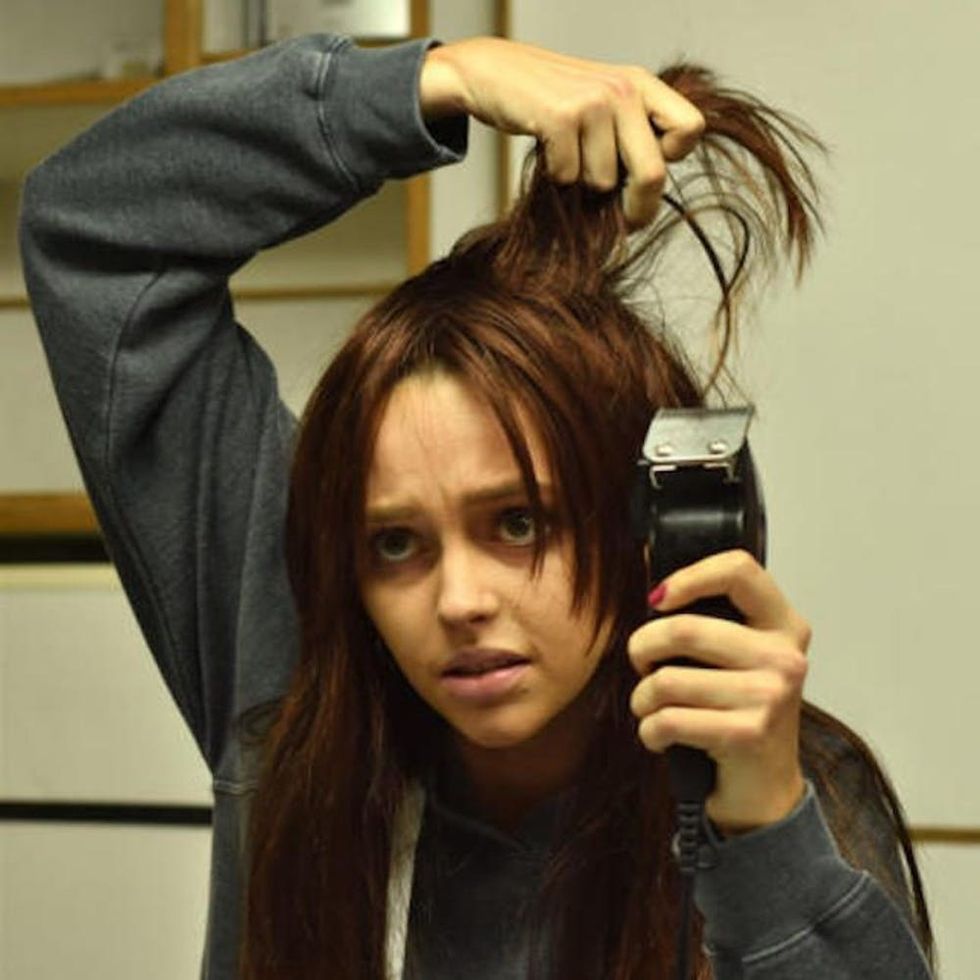 ---
The change was inevitable after the technology boom that hit in the '90s. Most of us have grown up in the reality TV era. We watched the kids of The Hills blossom into adults with families of their own. We've seen social media go from a place where we could neatly categorize our closest friends into a group of eight to being able to directly hit up the likes of stars we used to merely watch on a show, like Paris Hilton or Nicole Richie. Every day, we see what celebs wear, what they eat, who they're friends with, where they party, what makeup products they use, what they look like in pajamas — you name it. We're privy to their relationships, their weddings, and the births of their children.
But what happens when we start to see things we weren't meant to? Visible cracks in the armor of those we've long viewed as invincible? Do we shield our eyes against the imperfections and hope they go away? Tweet helpful suggestions and refuse to follow on social media or TV until issues are resolved? Or grab some popcorn, pull up a chair, and continue to gawk?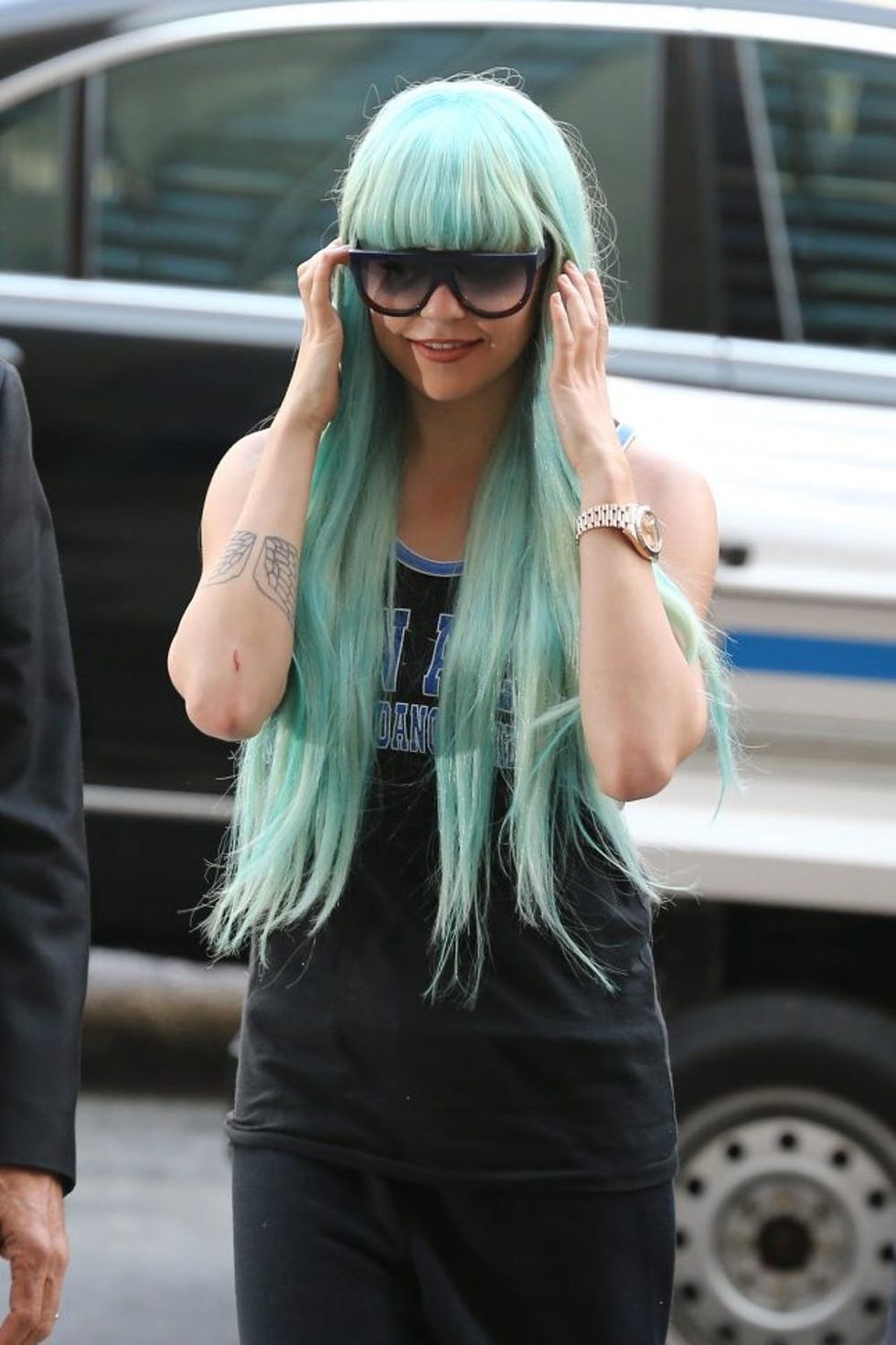 Sadly and all too often, the answer becomes choice C. It's not that we MEAN for it to happen. After all, we're just innocent bystanders, right? Our increased internet engagement of a young woman clearly spiraling, like, say, Amanda Bynes, wasn't our fault, because OMG, did you see what she wrote about Drake? Hmm.
Even when Bynes was at her lowest, openly copping to thoughts that would surely alarm us if coming from the mouths of our nearest and dearest, her tweets only seemed to grow in popularity. Like craning our necks to watch a car crash, we gaped as she shared disheartening thoughts on her own appearance ("I need to get another nose job after seeing my mug shot!") or made even more blatant cries for help ("I have an eating disorder, so I have a hard time staying thin."). Perhaps, without meaning to, we even encouraged Bynes' increasingly strange and bizarre behavior, which eventually became self-destructive IRL, as well. She was arrested and even started a fire, which resulted in the All That star being placed on an involuntary psychiatric hold and put into the conservatorship of her parents. It was a move that seemed to stick: Bynes has been relatively absent on social media since, even going on to attend fashion school FIDM and finishing probation, but many are unlikely to care. She's no longer providing our daily laughs, so on to the next, right?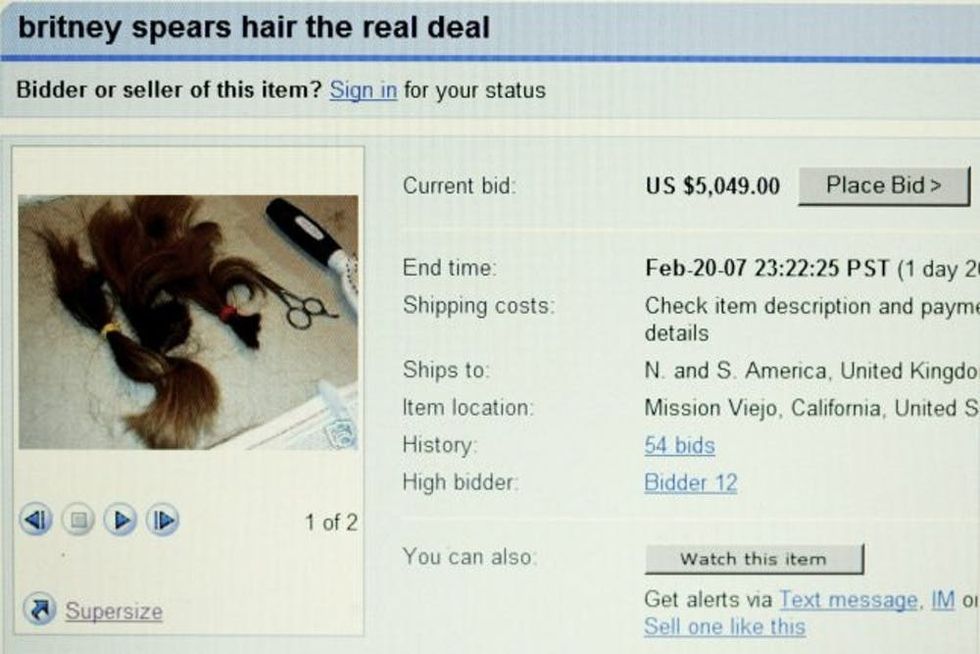 She certainly wasn't the first celeb we so helplessly watched unravel before our eyes. You'll undoubtedly remember Britney Spears' now infamous struggles with her own mental health, which ultimately resulted in her being carried away from her home while strapped to a stretcher. Though the singer is back on top these days, the image of her shaving her head and attacking members of the paparazzi with an umbrella has not only been seared into our memories (hell, we sold her hair on eBay) — it's been immortalized in a made-for-TV movie. Despite the fact that the Lifetime biopic, Britney Ever After, was 100 percent unauthorized by the pop princess, it wasn't enough to deter what seemed like all of Twitter from tuning in to relive her every struggle.
Before her, it was another blonde bombshell, Anna Nicole Smith, whose darkest days we couldn't pry our peeping eyes away from. Smith appeared in the public eye numerous times while seeming to be not visibly in her right state of mind (perhaps due to the drugs we now know she would overdose from), but rather than demanding that Smith receive help for her mental issues, we gave her a reality TV show and rebranded her as "eccentric and funny" — even downright "hilarious" — instead. Three years later, she was dead.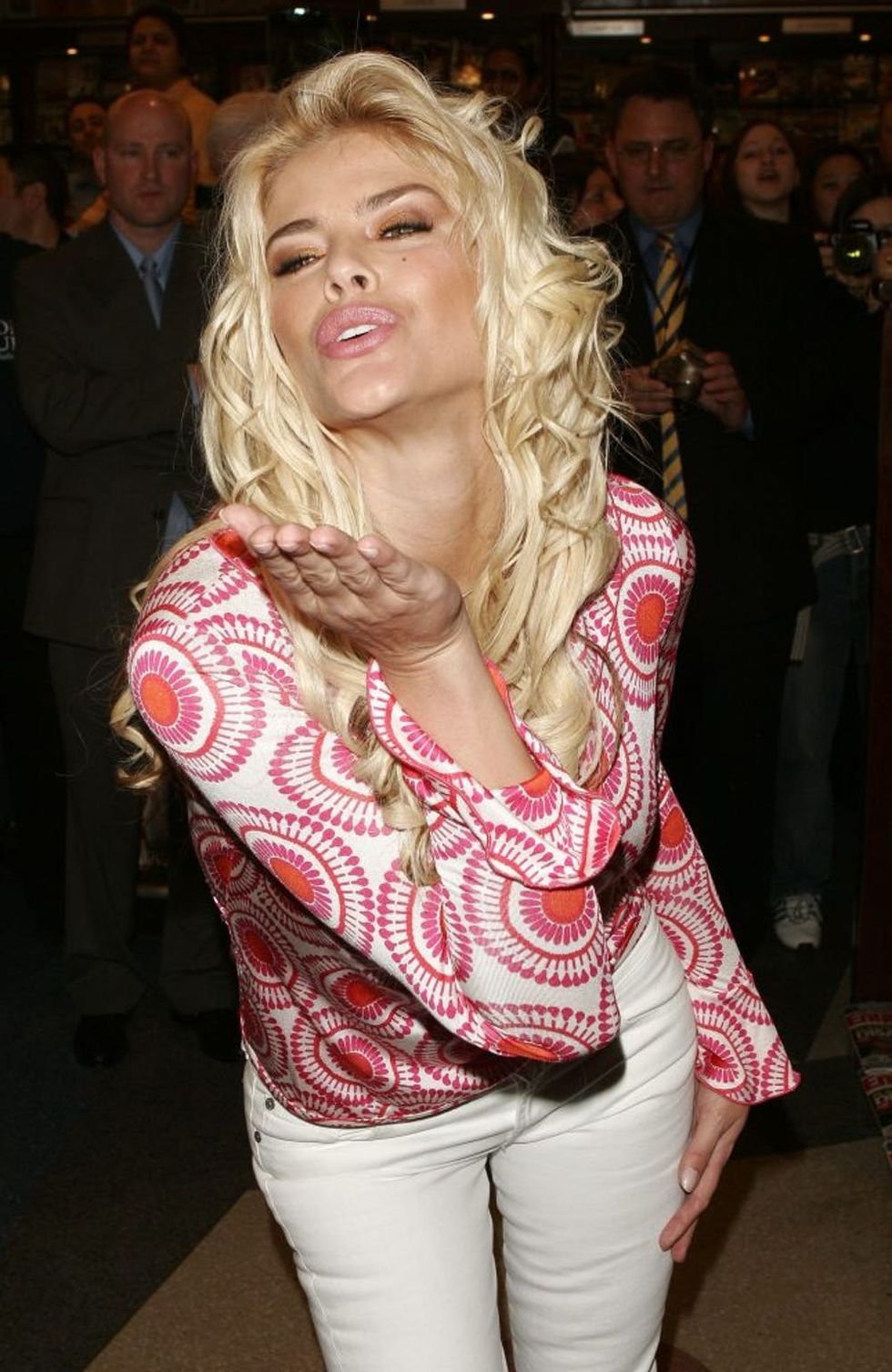 With our own everyday struggles at hand, it can be hard to feel sorry for the poor little rich folks who appear to have the world at their feet. But they ARE entitled to speak out about their real-life human emotions of anxiety and depression, and when they do, it's our responsibility not only as fans, but as human beings, to treat them the same way we'd all want to be treated when dealing with our own mental health.
Would we want others to be concerned if we were struggling and something clearly wasn't right, or would we want our misery to be exploited? It's a question that's more important than ever in our current times, and one we need to start holding ourselves accountable to.
So what can we do? Don't buy the mags with uber-salacious pieces on the cover, for starters. Likewise, don't click pieces online that do the same. If you don't give traffic to the articles with headlines that feel exploitive, there will be less of a reason (if any!) for companies to post them. If you don't like the media narrative, you DO have the power to change it — it's the clicks that really count. If it's a TV show in question, don't watch. Ratings speak for themselves.
You can also speak up when you see articles, comments, or shares of something that doesn't sit right with you. Let people know why the comments or narrative offends you. Stand up for those that don't have the opportunity to defend themselves. You won't be alone — there were plenty that stood up for Lady Gaga after she was criticized for her appearance during her Super Bowl performance, and others that came to Spears' defense when Katy Perry seemingly mocked her health on the red carpet. You may not get a direct thank you, but you'll be sending a message loud and clear that taking advantage of celebs with health issues is not okay.
What are your thoughts on exploitation and mental health? Share with us @BritandCo.
(Photos via Neilson Barnard, Cindy Ord, Bruce Vincent, + Peter Kramer/Getty)
Nicole Briese
Nicole is the weekend editor for Brit + Co who loves bringing you all the latest buzz. When she's not busy typing away into the wee hours, you can usually find her canoodling with her fur babies, rooting around in a bookstore, or rocking out at a concert of some sort (Guns N' Roses forever!). Check out all her latest musings and past work at nicolebjean.com.
Pop Culture