This Study on Why Men Catcall Women Will Infuriate You
Jun 21, 2017
Here's a likely (and sadly) all-too-familiar scenario: You're walking down the street and you're told by a stranger to smile. Besides being just fine with your RBF, thankyouverymuch, it's an infuriating reminder just how often women are bombarded with unwanted public harassment, and the measures we often take to protect ourselves from situations escalating. Now, a new study suggests that the reason men may do this is to assert their dominance over women.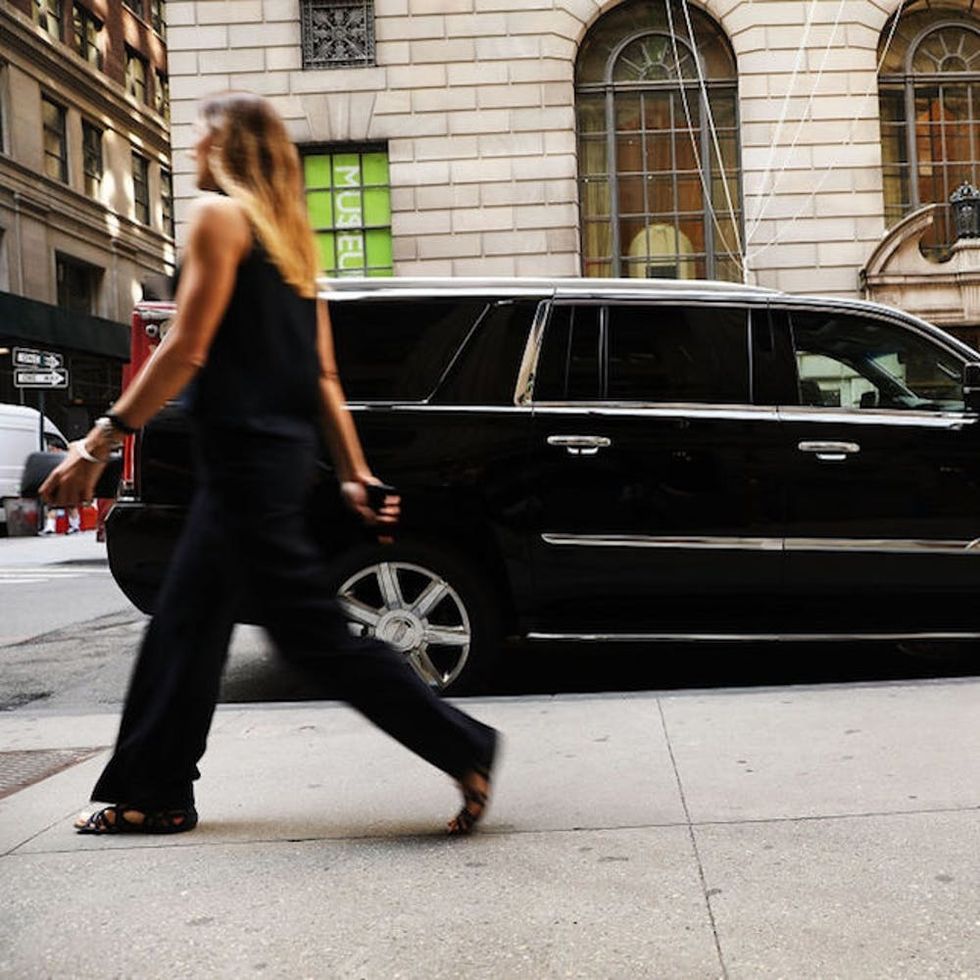 ---
In a 2014 study commissioned by GfK for Stop Street Harassment, 65 percent of 2000 women polled had experienced some form of street harassment. While the new street harassment study focuses on a non-US population, its findings are revealing.
The research, done by international research group Promundo and U.N. Women, surveyed men from parts of the Middle East (specifically Egypt, Lebanon, Morocco, and the Palestinian territories) to determine whether certain political and economic factors make them more likely to harass women. Ultimately, the findings are a big fat disappointment. Researchers found a direct link between factors such as unemployment, political instability, and familial pressures (even among the young and well-educated) and men's decision to harass women.
Researchers found that these factors increased men's likelihood of harassing women.
"[These men] have high aspirations for themselves and aren't able to meet them," study coordinator Gary Barker told NPR. "So they [harass women] to put them in their place. They feel like the world owes them."
As if that wasn't depressing enough, up to 90 percent of the men surveyed in some places admitted to harassing women in the street simply for the fun of it. Wonderful.
Of course, political climates and social institutions vary widely around the world. Regardless, the researchers behind the study believe that the motivations for street harassment they uncovered are likely similar around the world, including right here at home. While this research may not be the most feel-good news, it could be a useful tool in understanding — and combatting — harmful behaviors against women.
Are you surprised by this study's findings? Let us know @BritandCo.
(h/t NPR; photo via Spencer Platt/Getty)
Nicole Villeneuve
Nicole is an entertainment and lifestyle writer covering pop culture, news, and cool women doing cool things. She likes yard sales, MTV's Teen Mom, and putting too many memes in the group chat. She lives in Toronto.
Gender Issues