Three-Day Hairstyles for Medium Length Hair
Mar 21, 2016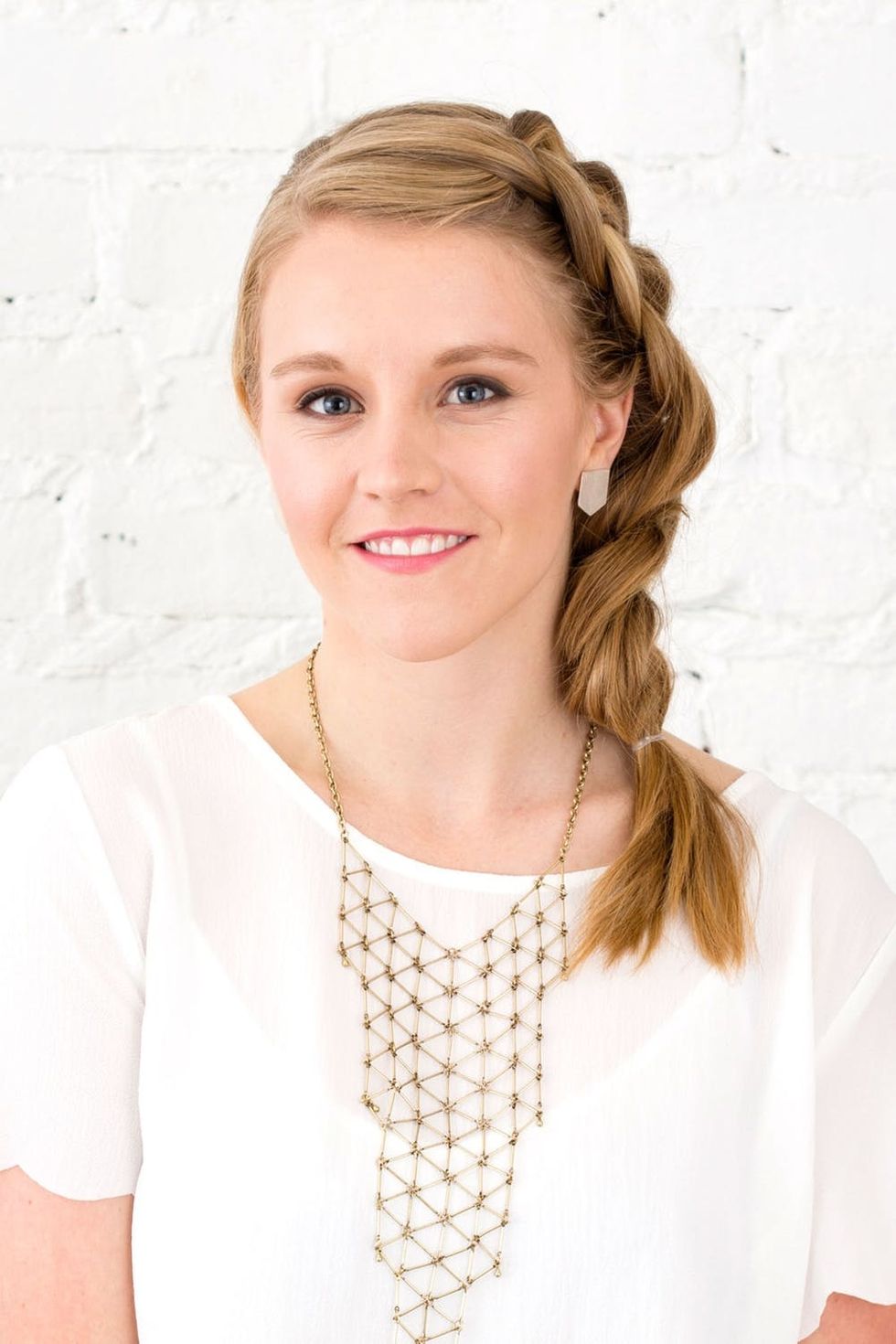 If you have medium-length hair, there are many reasons not to shampoo every day. Shampooing too frequently can dry hair out, leaving it prone to breakage. So, going a few days without shampooing can be just the rest your hair needs to give it a chance to accumulate natural oil that provides moisture and acts as protective barrier for your hair. Plus, well, color us lazy. Sometimes it's just nice to not have to worry about your hair for a day or two. Ready to try three-day hair? Here's a plan to keep you looking fresh and pulled together each and every day.
---
Day 1: On this first hair day, shampoo and condition hair as usual and style it simply, with an emphasis on sleek and shiny. Try to avoid using a lot of product on this day. Experiment with a different part than you usually wear. Center parts look very dramatic on first day hair.
Day 2: Your hair has accumulated some natural oils by Day 2, which makes braiding it that much easier. Experiment with half up, half down styles or crown braids. When it comes to easy hairstyles, braids are a star. Pretty plaits can be your go-to for work week, date night, weekend brunch and even workouts. Here are 100 braided hairstyles for inspo. Not only do braids keep second-day hair looking pulled together, but the waves the braids create are going to be your third day bonus look. Before bed this night, spray your braids with a mix of water and leave-in conditioner. This will help set your waves for the next day, plus it will give your hair a boost of conditioner scent.
Day 3: In the morning, remove yesterday's braids and you will have natural waves that look pretty. Separate the waves with your fingers and give your head a shake. Pull out some hair accessories and have some fun with your natural waves. Here are 40 ways to use hair accessories.
Do you have a 3-day hair hack to share? Tag us on Instagram @britandco.
Sally Jones
Sally Jones is a writer and editor living in New York City. She has worked at many websites including iVillage, Ladies Home Journal, More, Parenting, Cosmopolitan, The Knot and YourTango, in jobs ranging from editor to COO. Renovation and interior design are her
unhealthy obsessions
hobbies. She has renovated every home she's lived in, including the rentals, and like... whoa, who does that? You can catch her at her blog
Renov8or
.