8 Tips for Being a Good Mentor
Apr 03, 2017
You've reached #girlboss status, with the solid business plan, entrepreneurship network, and gorgeous business cards to boot. Surely, you didn't get to where you are on your own: Chances are, a lot of teachers and mentors helped and advised you along the way. Now that you're sitting pretty and ready to share advice on how to be a better leader or empower other female entrepreneurs, consider guiding the next gal in line by completing the mentorship cycle with these eight tips.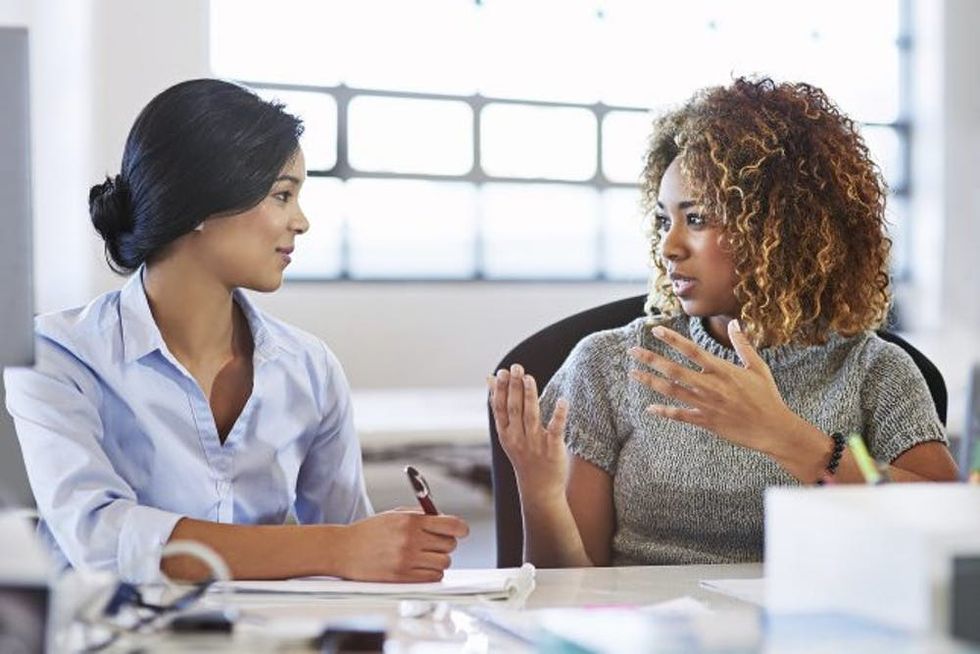 ---
1. Set expectations. As you're building your relationship with your mentee, take a moment to establish routines around time and commitment. What does your relationship look like? Will you meet once a week or once a month? How should they contact you? If you get these questions answered at the get-go, there will be less room for conflict, frustration, or disappointment down the road.
2. "Love languages" apply to non-romantic relationships too.The Love Languages is a book-turned-phenomenon that preaches communicating with others the way they best understand, rather than the way you would want to be treated. When it comes to your mentee, ask them what styles of praise and criticism work best for them rather than assuming that they're just like you.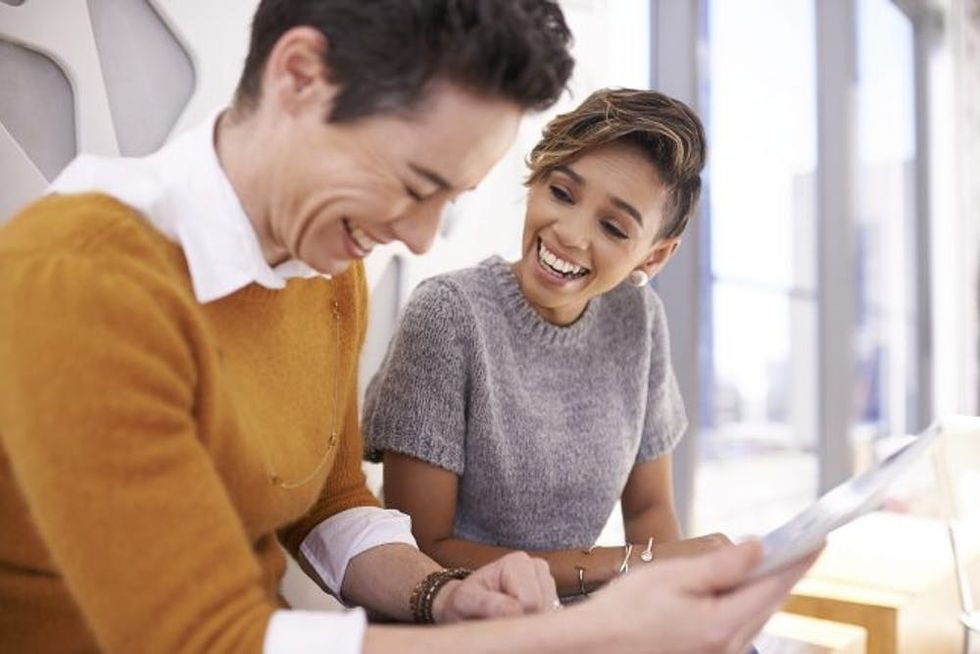 3. Find the joy in helping others. Cutting space out of your career and free time to dedicate to someone else is no small feat. Being a selfless advisor and friend can be a sacrifice, but center the fact that you are making a difference in your mentee's life, just as your mentors made a difference in yours.
4. Exercise selflessness. Having a mentee can be a really fun, rewarding experience. However, remember to balance your own joy with the reason you began mentoring in the first place: to advise someone who looks to you as a role model, even when it's hard.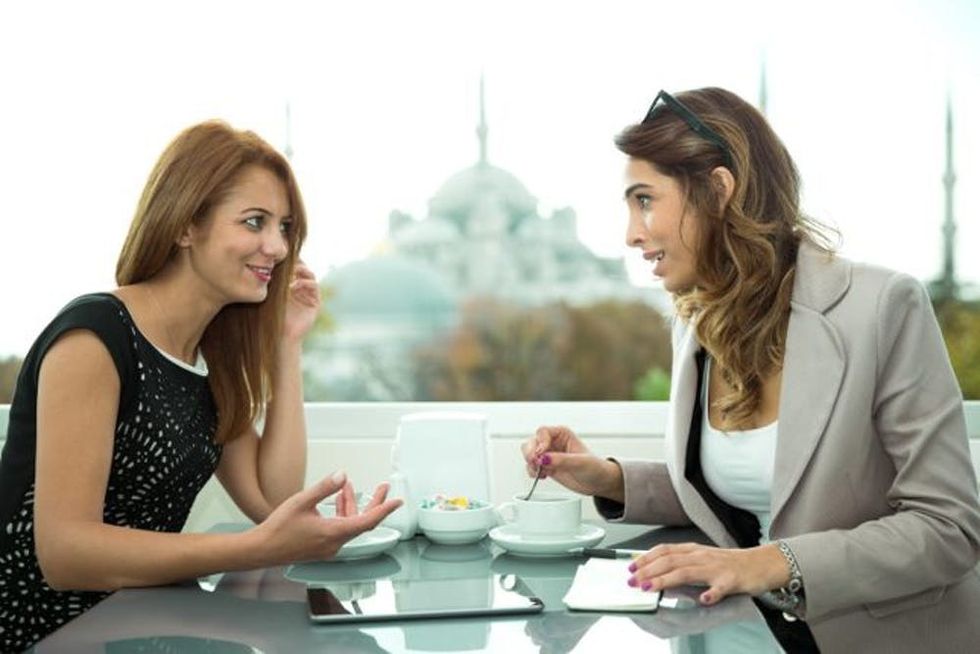 5. Foster a professional AND personal relationship. Just because your relationship is career-based doesn't mean it can't be personal too. The first few times you meet with your mentee, take time to get to know them as a person. Not only will you deepen your relationship, but their personal attributes will give you a glimpse into their professional persona.
6. Share your mistakes. You certainly didn't get where you are by being perfect; nobody has! When you humanize yourself to your mentee by sharing your own blunders, chances are both of you will learn from your past mishaps.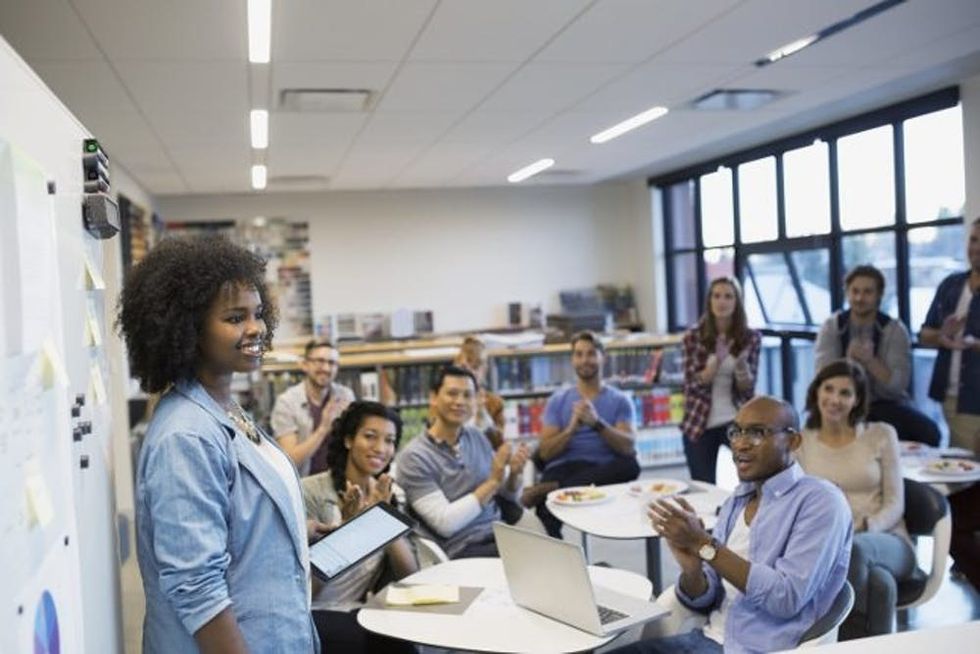 7. Celebrate their milestones. In our fast-paced, competitive world, it's really hard to stop and reflect on accomplishments. While your mentee might skip over their own achievements, be sure to go the extra mile by marking them with words of affirmation, a social media post, or a thoughtful handwritten note.
8. Mobilize your own network of mentors. Chances are, your mentors (both formal and informal) are still there for you, even at a higher stage in your career. Build on these relationships, and don't be afraid to lean on them for advice to pass along to your mentee — or even a leg up farther than you could boost your mentee on your own.
What's your favorite quality in a mentor? Let us know @BritandCo!
(Photos via Getty)
Gabrielle Gresge
Gabrielle Gresge is a Chicago native and journalism student at the University of Missouri. While not chasing deadlines, she enjoys giving campus tours, exploring her new home, and missing her old one. She loves to write about these experiences in her own handwriting at
gabriellegresge.wordpress.com.
Work