6 Designer-Approved Tips to Give Your Home a Spring Refresh
Mar 21, 2017
The season of fresh flowers, warm weather, and pearl-accented fashion pieces is almost here. While we're all anxiously awaiting the temperatures to rise and spring to make its official debut, most of us are staying warm indoors by watching giant donut cakes take over Instagram and browsing Pinterest for home inspo for the new season. Now that the time is here to make our inspiration a reality, we asked Havenly designer Elyza Brillantes for some easy tips to give our homes a refresh, no heavy lifting needed.
---
1. Put away what you don't need. Spring means it's time to shed your bulky coats and boots, but that doesn't mean they have to hang out in your entryway. Brillantes says, "Tidy up any shoes, coats, and bags that you don't use every day, and keep only the daily essentials handy. You can also install some wall-mounted hooks and consider an entryway bench with storage underneath to help corral the clutter."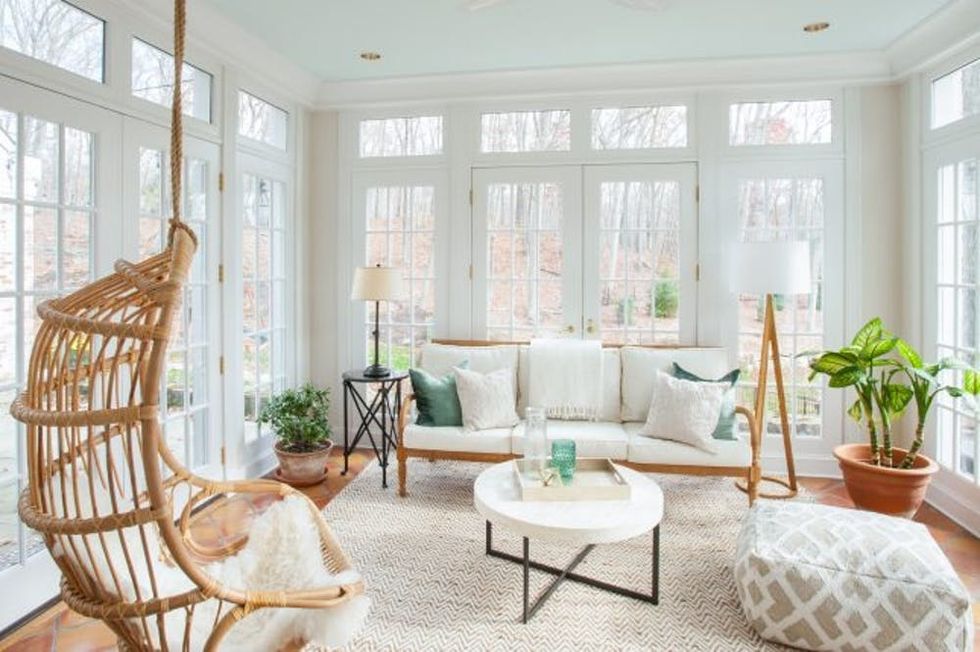 2.Lighten up. In the winter months, it's all about staying warm. But when the forecast calls for sun, Brillantes says you can opt for lighter materials and textiles to replace your chunky knit throws, velvet draperies, and flannel pillows. She adds, "By updating your space with lightweight materials for your window coverings, throw blankets, and decorative pillows, you'll notice a difference in your space right away, and the warm natural light of spring will come flooding in. Natural materials like cotton and linen are great options for draperies and throw blankets, and large woven baskets are perfect for storing your winter textiles until the colder seasons return."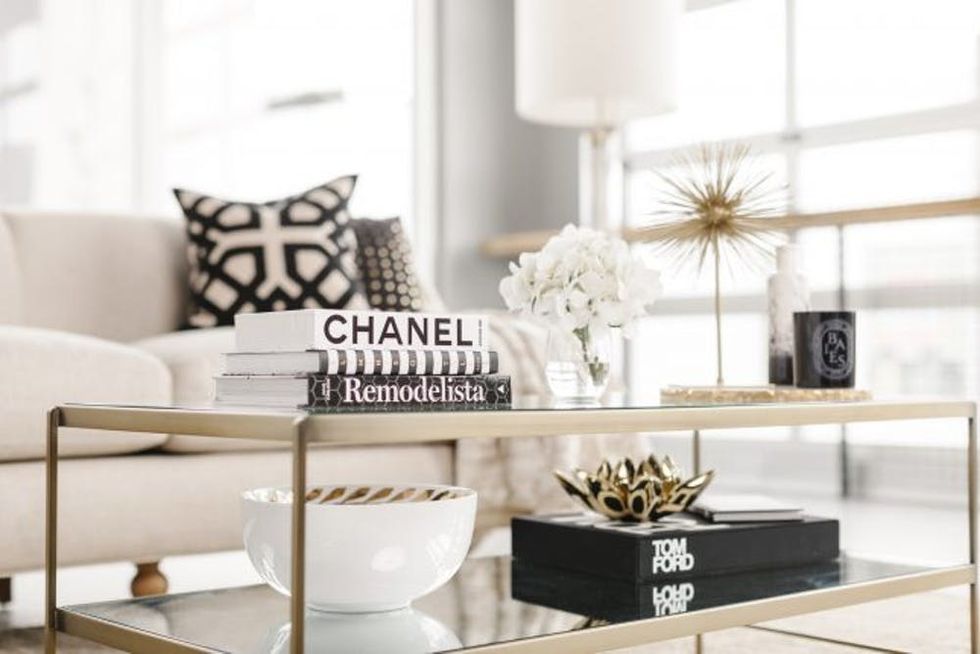 3.Start with the obvious. Your coffee table may not come top-of-mind when you think about locations of clutter in your home, but it should. After all, it's usually home to all of your magazines, remotes, candles, and mail. Brillantes says that a quick and easy update you can make this spring is to toss any magazines or catalogs older than three months, and use a tray to keep your remote controls and other essentials neat and tidy.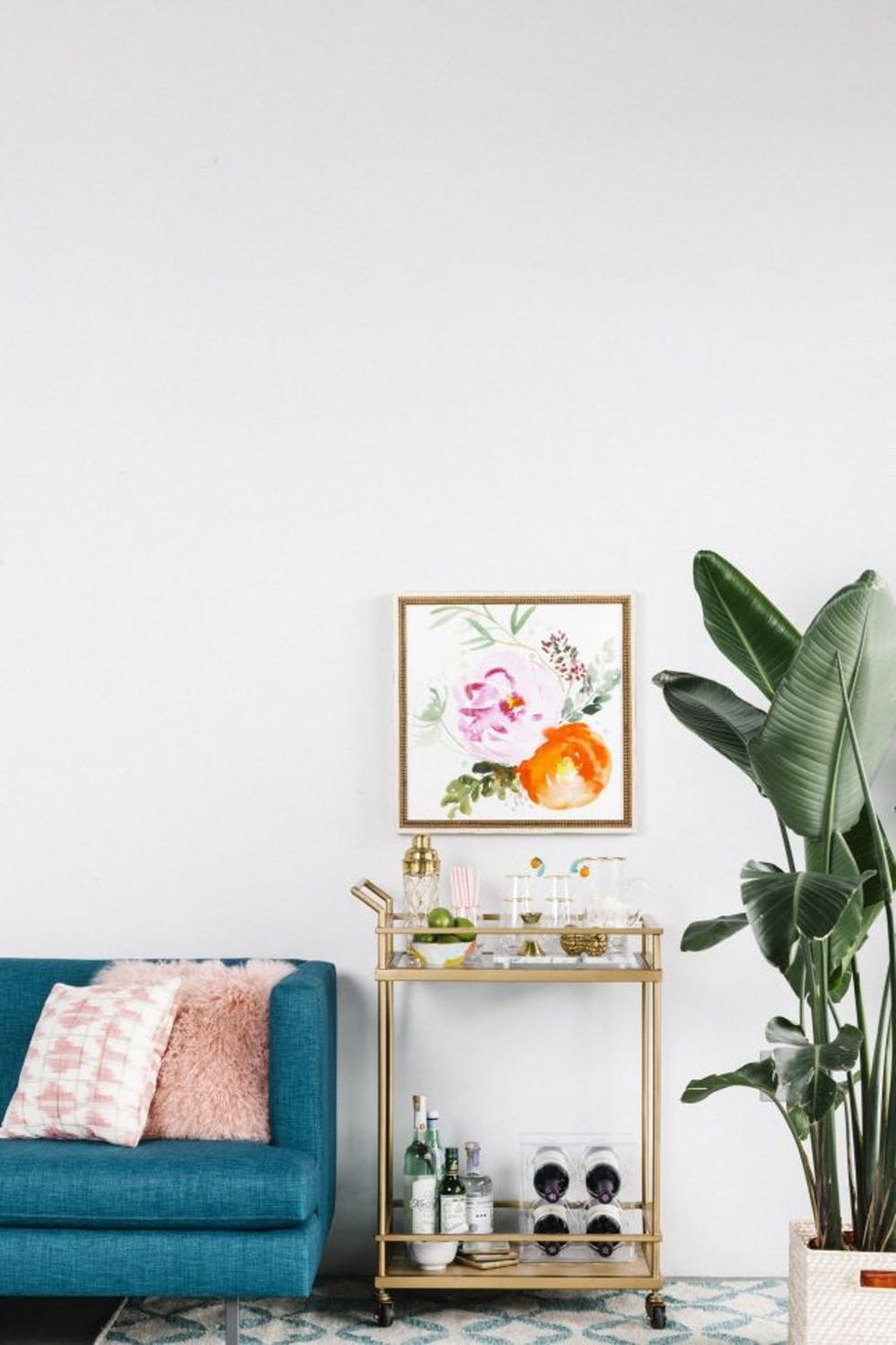 4.Reconsider where you entertain. "Bring your spring and summer entertaining indoors with multi-functional bar carts and dining spaces that will give alfresco picnics a run for their money," says Brillantes. "We talk a lot about bar carts at Havenly, and they truly are one of the most versatile pieces of furniture you can own. They can easily be styled as part of a quick spring room refresh, and can serve as additional shelving to showcase artwork, accessories, and even used for additional storage." Plus, you can bring the outdoors in by DIY-ing your own Make a Macrame Planter Kit and adding a little life to the indoors.
5.Clean up the office. Chances are, your desk is likely drowning in a sea of paperwork, folders, and other random bills. But fear not — Brillantes has a trick to declutter this crazy space. "Completely empty your desk drawers and clear your desktop, then put everything in a box. Go about your business as usual. The idea is if you need something, you'll get it out of the box and put it back. Anything left in that box after a few days, you can probably toss."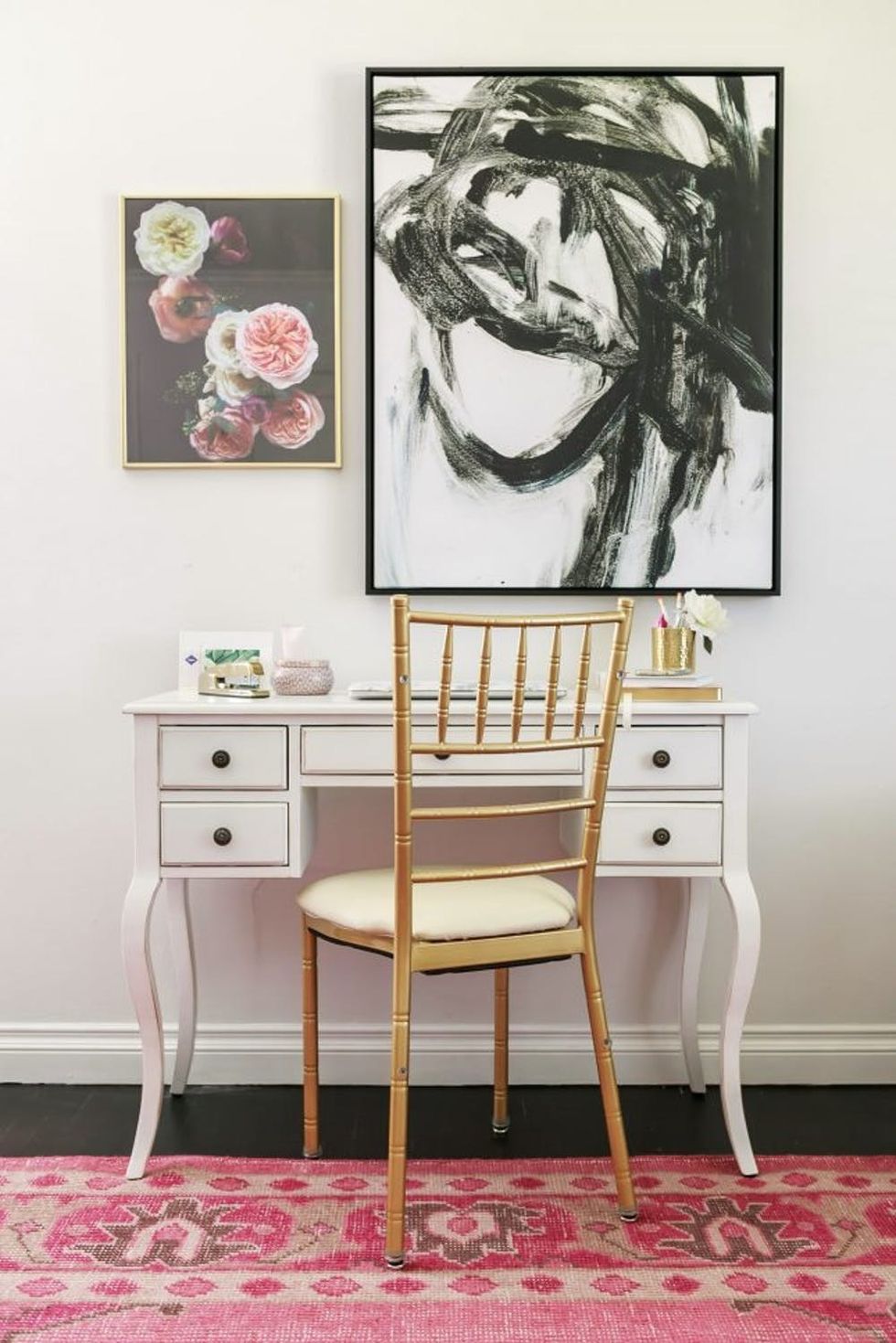 6.Update your vanity. "Your vanity is where you get glammed up, so why not bring in some feminine touches to your organization? Gold, acrylic, and mirrored finishes are an obvious choice for the vanity. Bring in a caddy for makeup brushes and a pretty tray to keep smaller items in one place," suggests Brillantes. You can also make your own perfectly pretty tray by picking up the Brit + Co Clay Jewelry Dish, made by you to hold your daintiest accessories.