These Are the Degrees That Will Get You Hired in 2016
Feb 03, 2016
After you've tackled the tough decision of where to attend college comes the next major life choice: what should you study? While there is some debate about which majors are somewhat outdated and which will set you up for success, there's now a definitive answer thanks to this study by the National Association of Colleges and Employers (NACE). The non-profit that connects college career placement offices with employers recently revealed which majors its members are looking for among the class of 2016.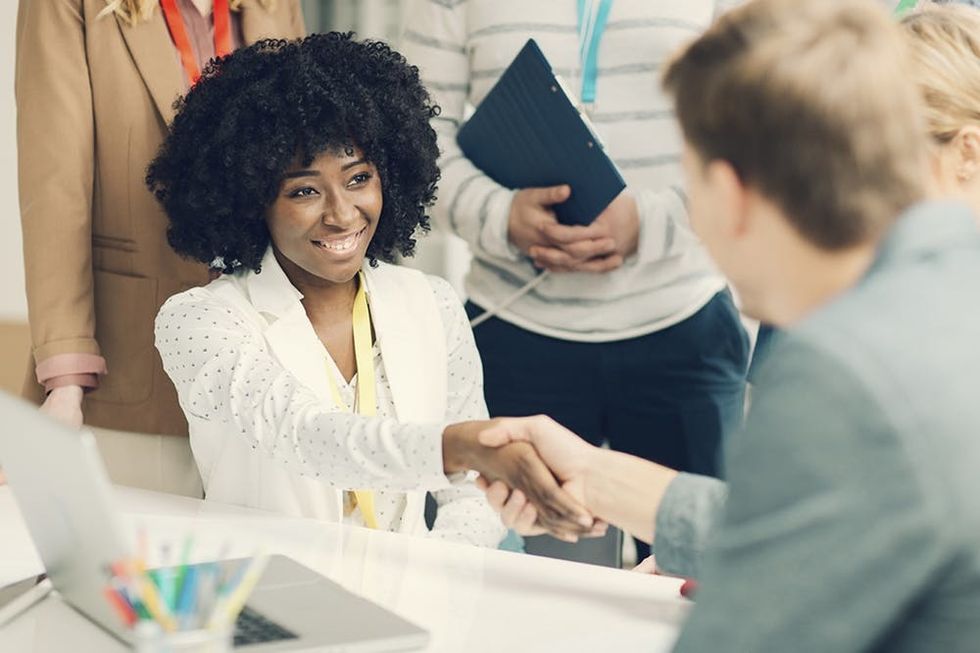 ---
Last summer, NACE asked 201 companies (some of which include Chevron, DuPont, Procter & Gamble and Macy's) about their hiring plan in regards to the 2016 graduating class. They then broke up those companies' responses into the top 11 degrees for people pursuing a bachelors, masters and doctorates.
Not surprisingly, STEM (Science, Technology, Engineering and Mathematics)-related majors ranked the highest in the master's category, with computer science, electrical engineering, mechanical engineering and information sciences + systems reigning supreme. For bachelor degrees, accounting, computer science and finance came in as the top three picks. For those looking to pursue a doctorate, you might want to consider electrical engineering, computer science or software engineering. See the full list here.
In case you haven't already noticed a theme here, math and science are having a moment. If you're more interested in (or are currently pursuing) a degree in a creative field, don't let this news get you too discouraged. While creative jobs are notoriously hard to find, they're out there. It's just a matter of looking in the right places (ahem, try here).
What degree are you currently pursuing? Share with us on Twitter @britandco.
(Photo via Getty)
Cortney Clift
Cortney is the senior writer and special projects editor at Brit + Co. She typically covers topics related to women's issues, politics, and lifestyle. When she's not buried behind her computer you'll find her exploring New York City or planning her next big adventure.
Work