Trailing Plants Are the Big Garden Trend You'll See in 2018
Dec 17, 2017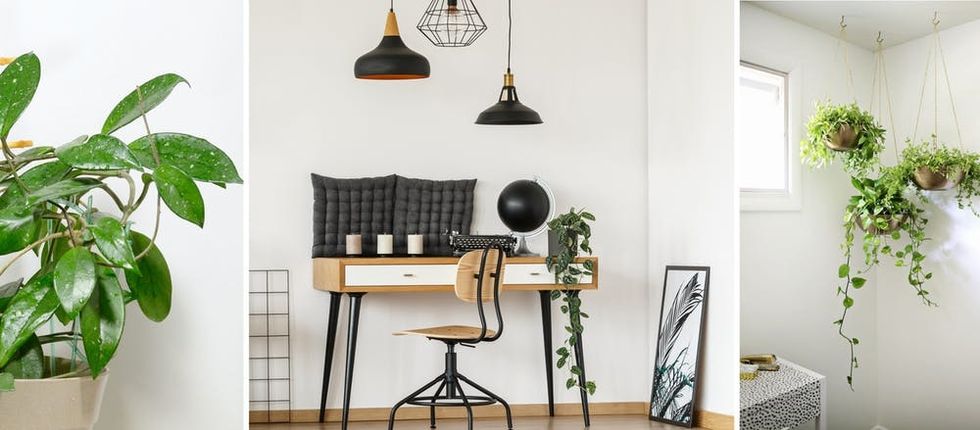 The seasons have changed, and we're officially obsessed with indoor plants. Now's the perfect time to show off your plant lady status by featuring the latest jungalow must: trailing plants. You'll find these gorgeous greens cascading over kitchen counters or suspended in baskets for a look that adds tons of drama to your home. Take a scroll through to see some new beauties to scoop up for your collection.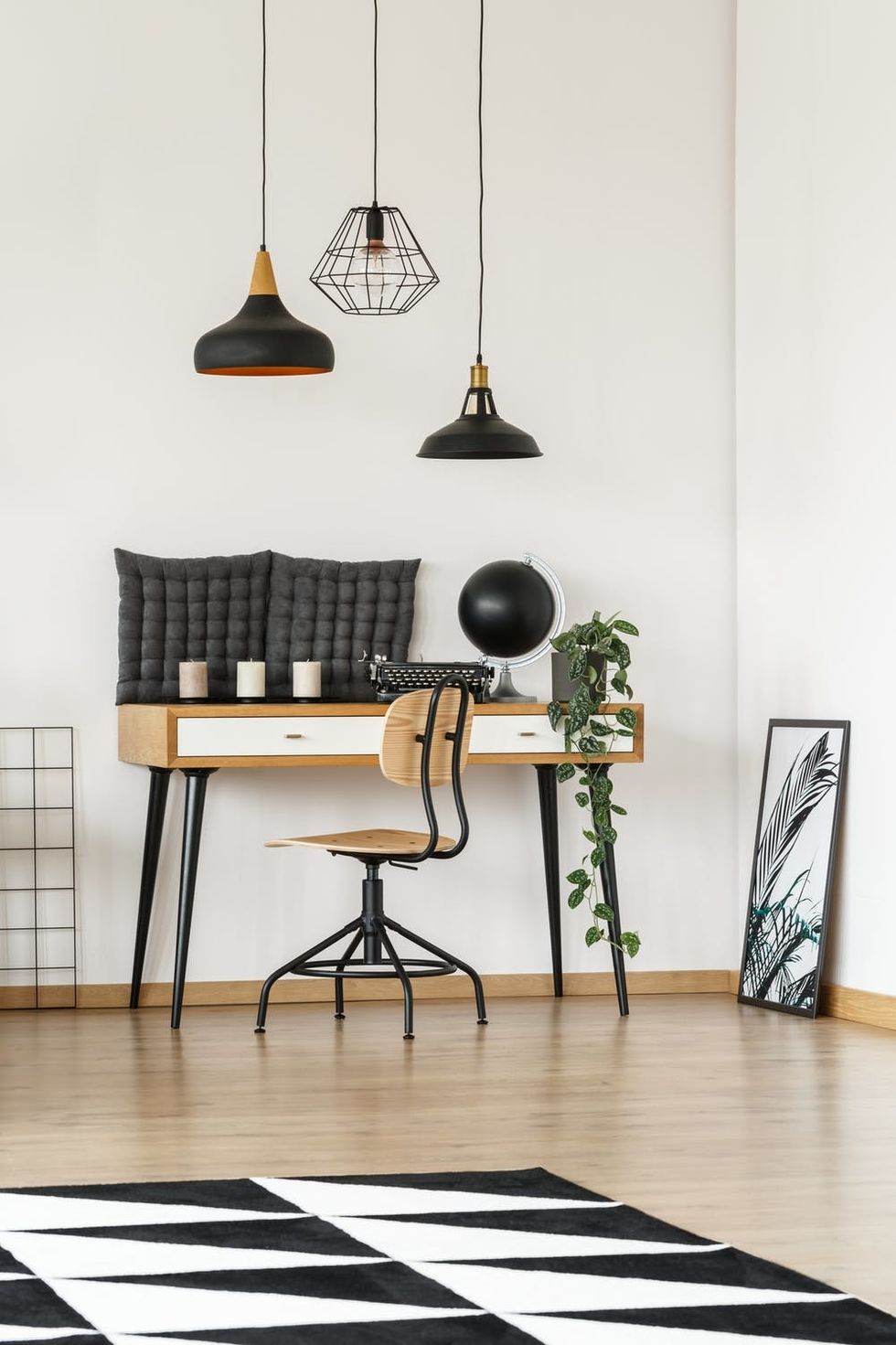 Hanging Ivy: Ivy thrives in hanging baskets, and sunlight and room to grow are all it needs to create a dramatic tumble of foliage. A word of caution: It likes to be left on the dry side, so make your hydration plans accordingly. (Photo via Getty)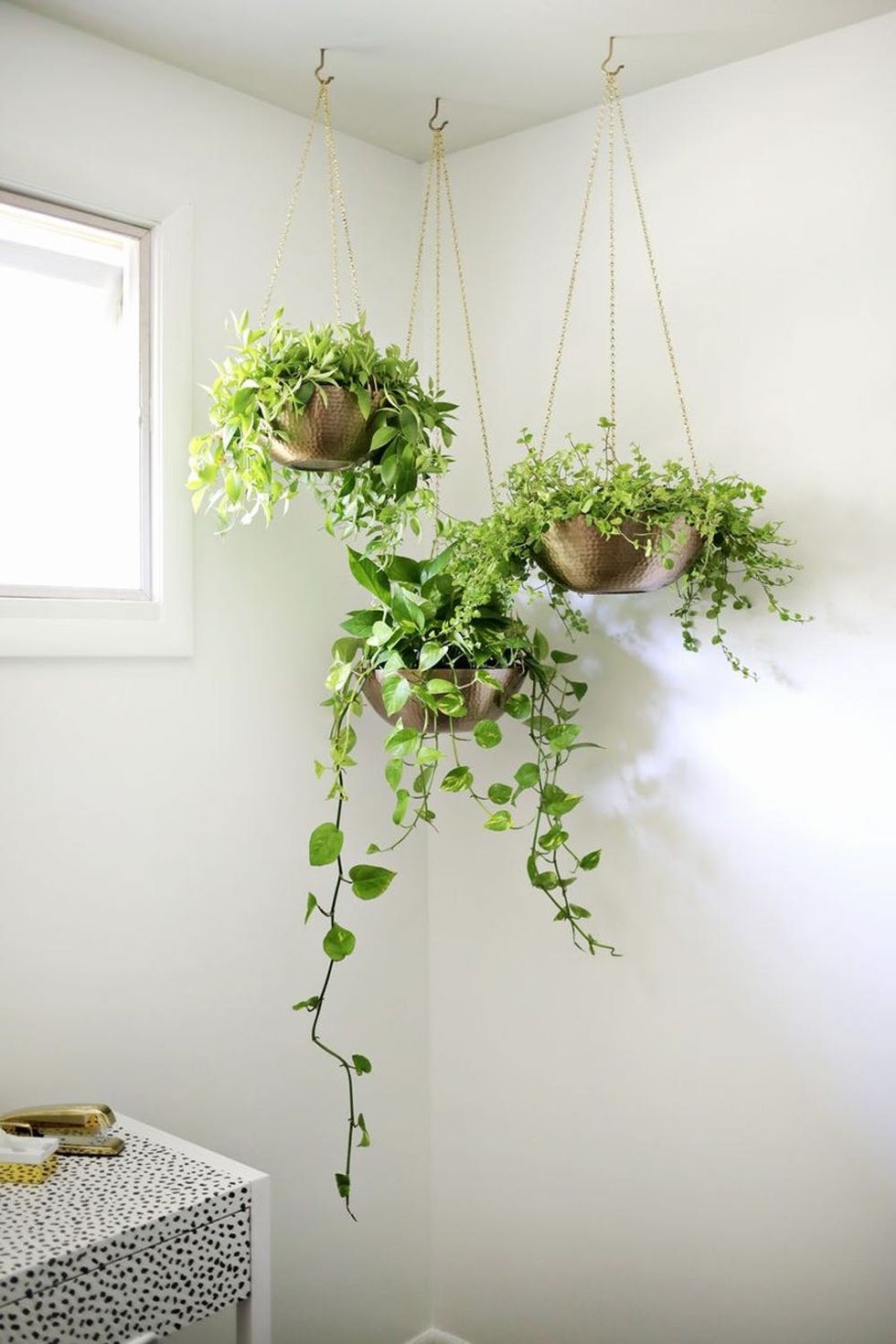 Pothos Plant: No wonder many gardeners consider pothos plants to be the easiest around-the-house option. These plants grow in all levels of sunlight, with or without a lot of water. The only question? Why we don't have more. (Photo via A Beautiful Mess)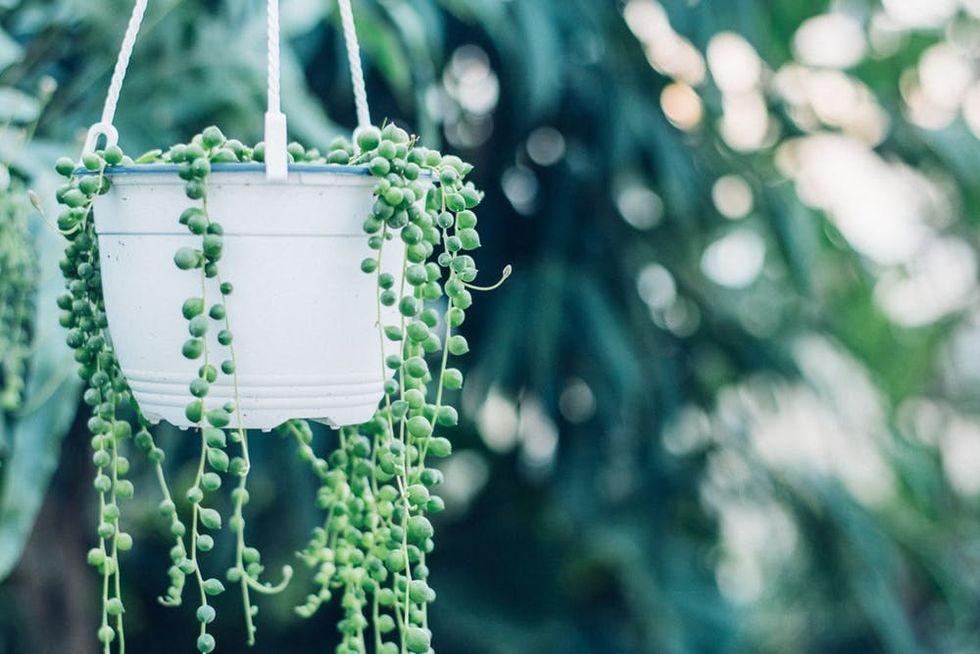 String of Pearls: This trailing beauty looks a little like your grandmother's favorite jewelry, but you don't need to save it just for special occasions. Warning: It can be toxic, so be mindful of pets and little ones when putting it out. (Photo via Getty)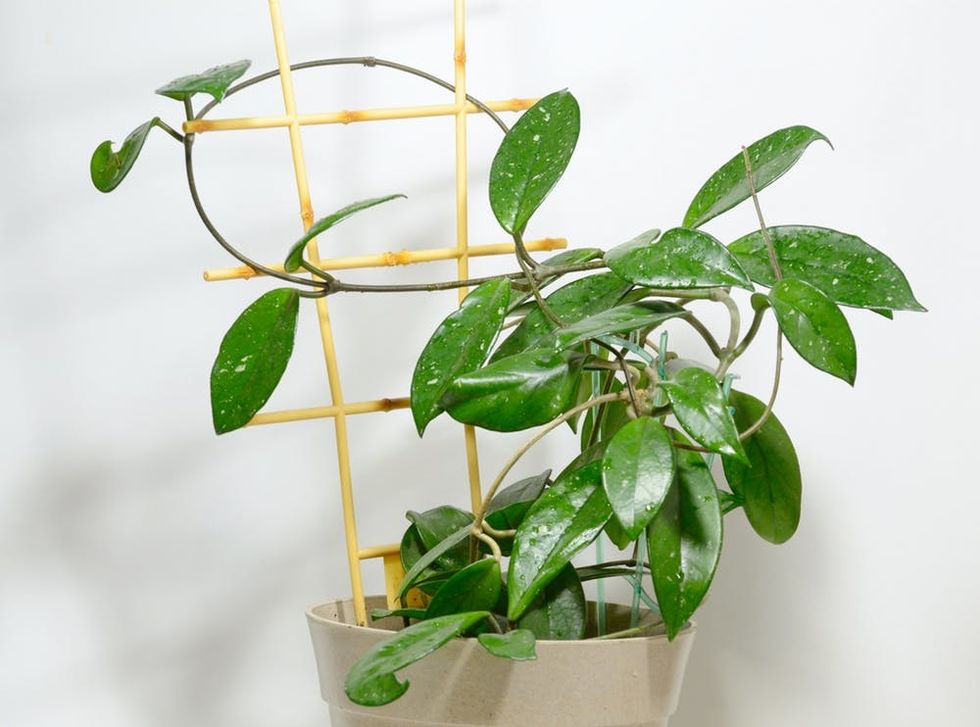 Wax Plant: Looking for a plant with longevity? The wax plant is for you. This tropical varietal, also known as a hoya, has leaves covered in a waxy substance that help this green bb grow to be BIG. But that's a good thing, because they produce some of the most beautiful and fragrant flowers around. (Photo via Getty)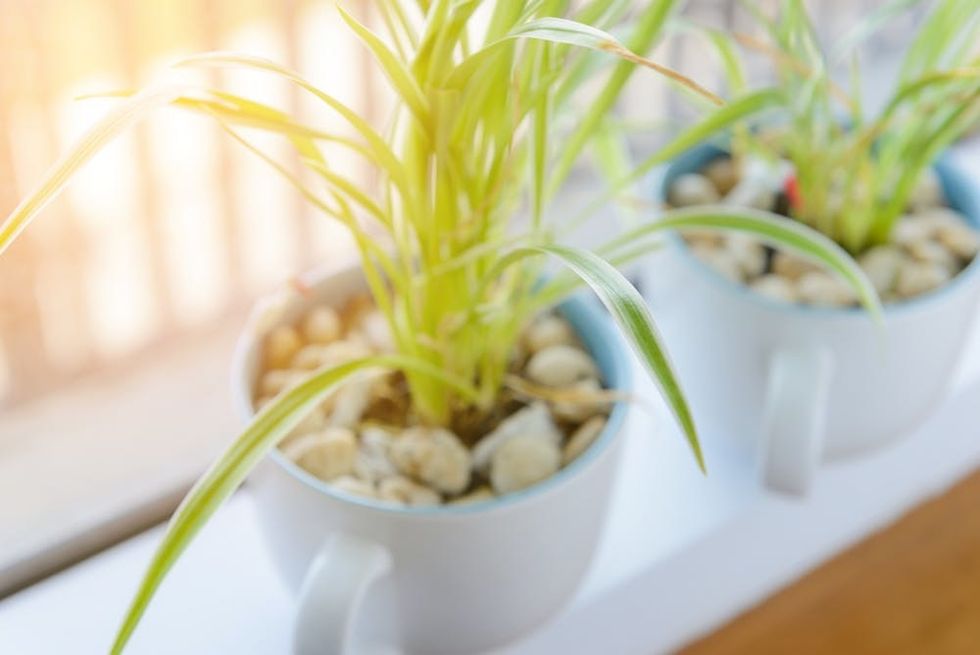 Spider Plant: Don't worry, there are no actual spiders here. This low-maintenance stunner is great for gardening newbies or anyone looking to add some greenery to low-light spaces. (Photo via Getty)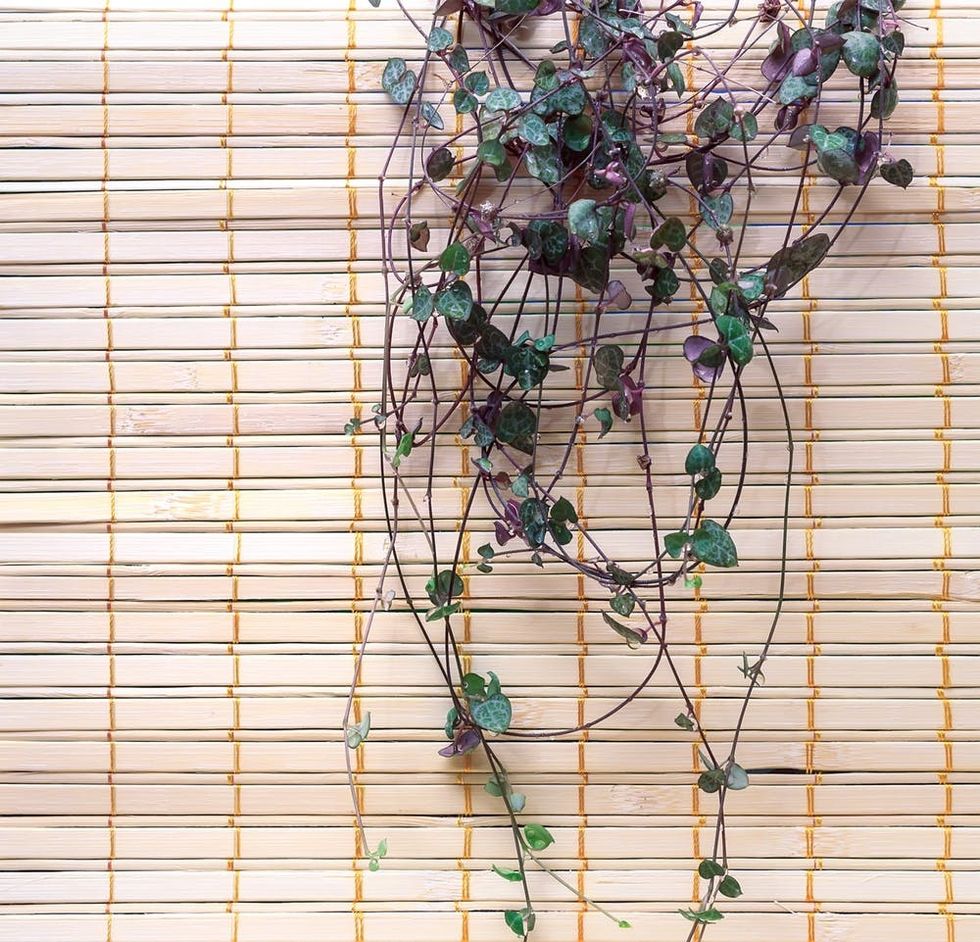 String of Hearts: Here's a pick with a romantic side. The heart-shaped leaves on this plant create a lovely cascade that can grow over four feet in length. (Photo via Getty)

Obsessed with your houseplants? Follow us on Pinterest for more indoor plant love!

Obsessed with your houseplants? Follow us on Pinterest for more indoor plant love!
(Promo images via Getty)
Sarah Schuh
Home Decor. Entertaining. Travel. Lifestyle. 'Grammer, dreamer, trip planner. Forever coming up with my next creative endeavor. Until then, I'm documenting everything I like on paper, er, the digital world.
Garden