20 Pieces of Convertible Furniture You'll Actually Use
Feb 26, 2015
Convertible furniture may get a bad rap for being ugly, cheap, or hard to use, but there are still plenty of stylish and functional pieces to go with. And the below 20 items are proof of that. Whether you're living in a studio apartment or are looking to consolidate your current stash, here are some options that are just as good at multi-tasking as you are.
---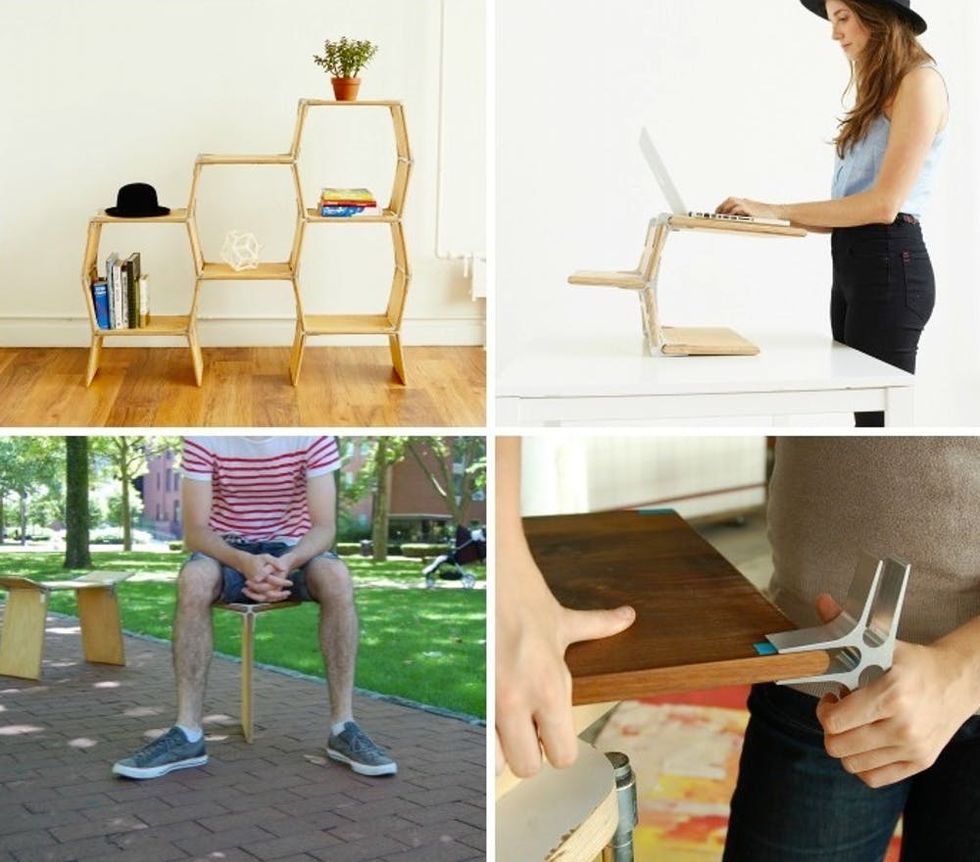 Think of them as LEGOs for adults. These modular pieces can be built into stools, desks, or bookcases depending on how you configure them.

Think of it as a Murphy bed taken to a whole new level. Enjoy a fantastic home office that transitions into a bedroom when guests are in town.
Want to make your own piece of convertible furniture? DIY this sneaky table for an on-demand breakfast or work nook. (via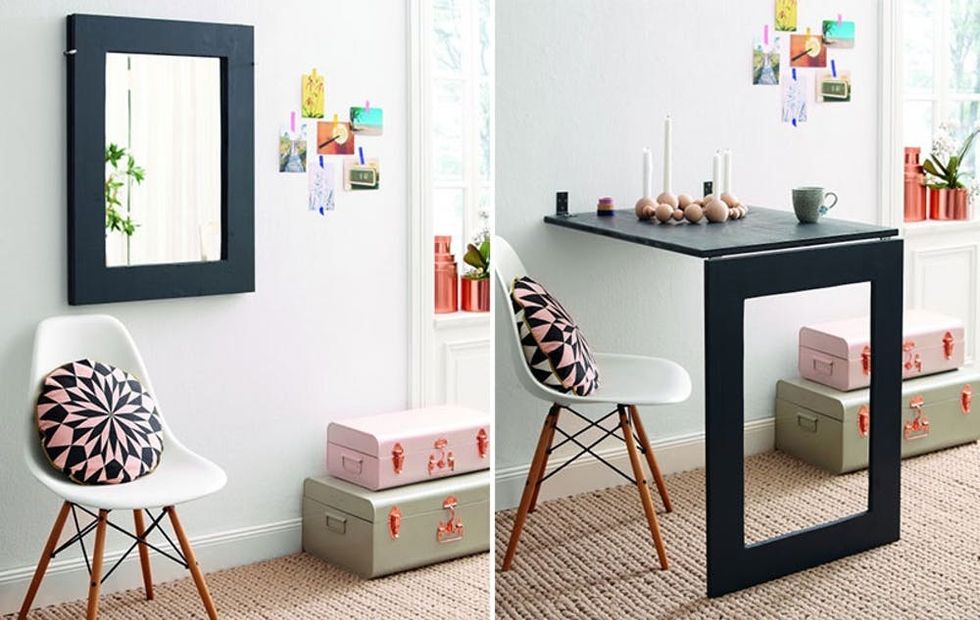 )

Rather than keep a high chair in your basement for years, invest in this modern high chair that turns into a seat. Complete with a five-point harness, it's equipped to hold up to 300 pounds.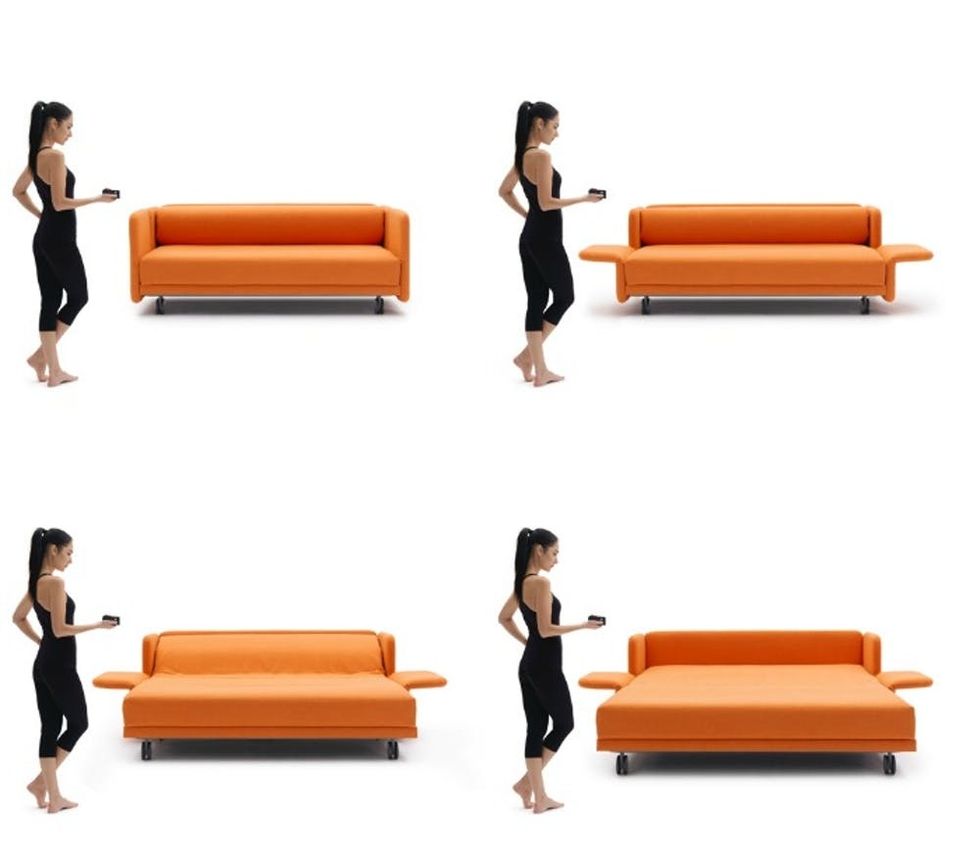 For the epically lazy, turn your sofa into a bed with the push of a button. Since it comes in so many bright colors, the options to blend right into your environment are endless.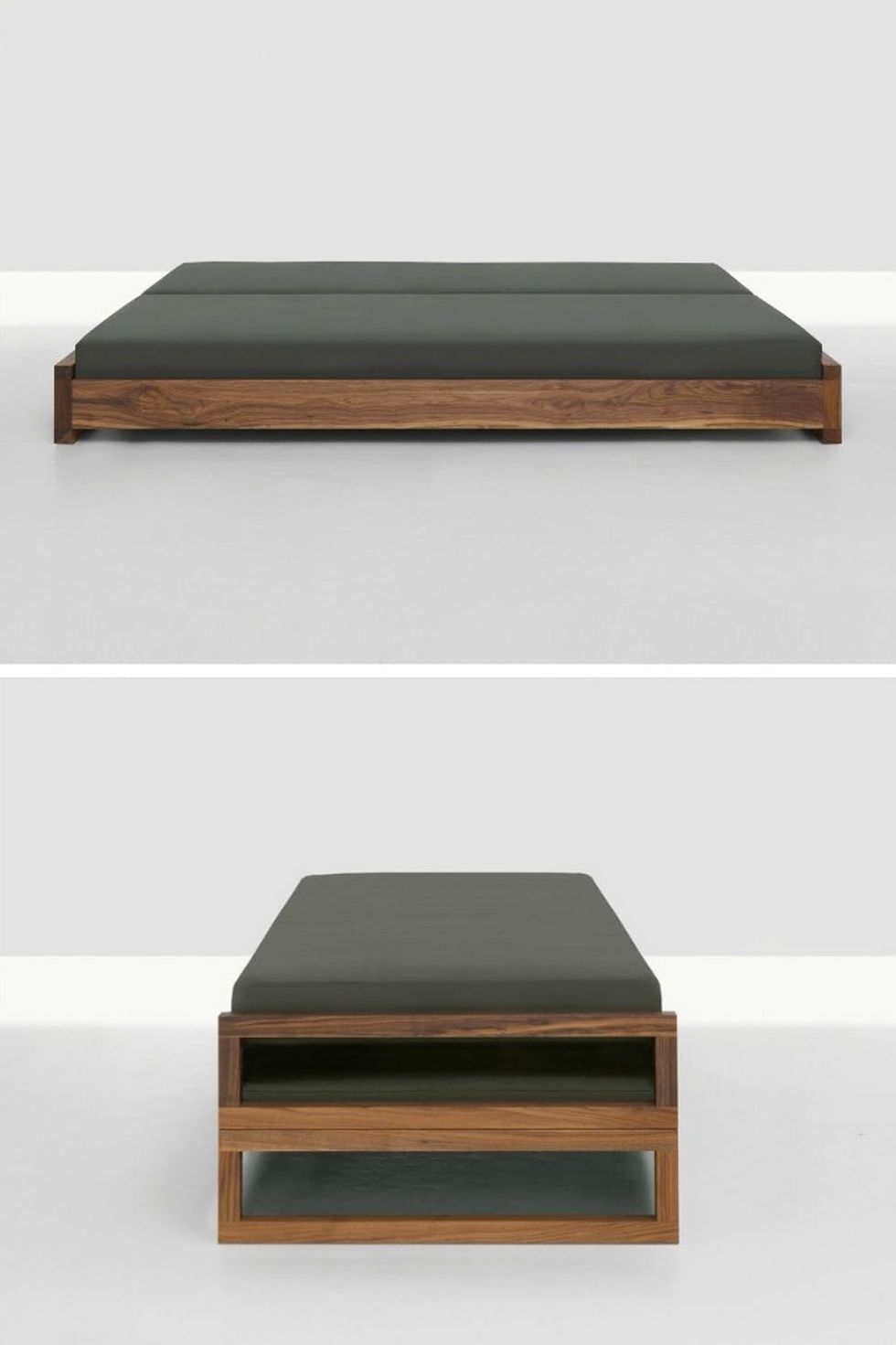 This choice is perfect for a teenage room or guest room. Since it stacks into a couch, daybed, and double bed, it works well for sleepovers and hangouts alike.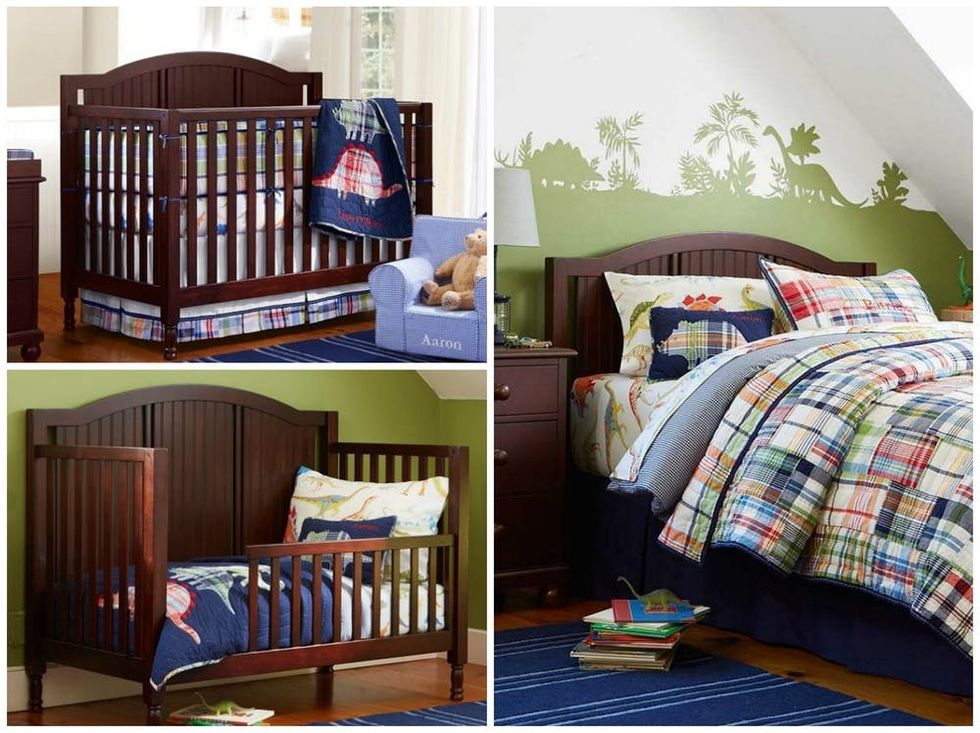 From classic crib to toddler bed to headboard, this product will see you through many nights of sleep, from infant to teenager.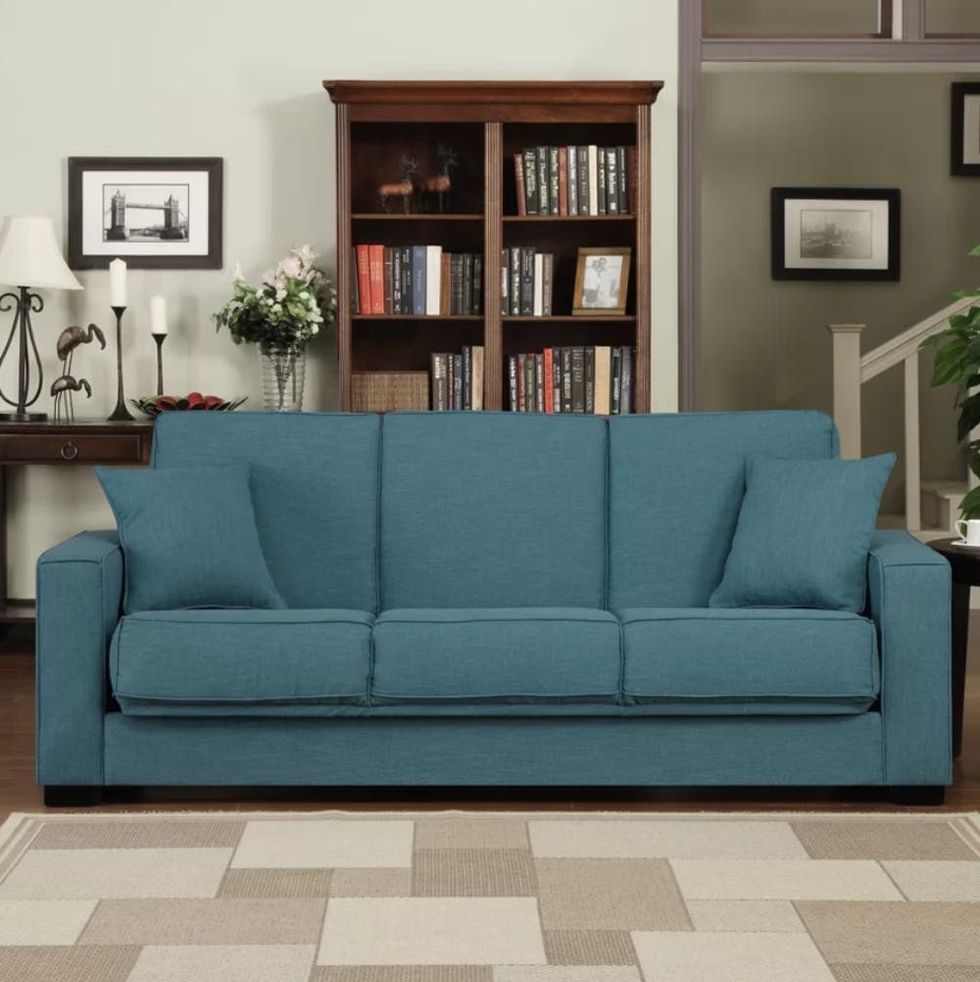 Finally, a sofa that has the same easy set-up as your old college futon, PLUS the comfort of a real sleeper couch.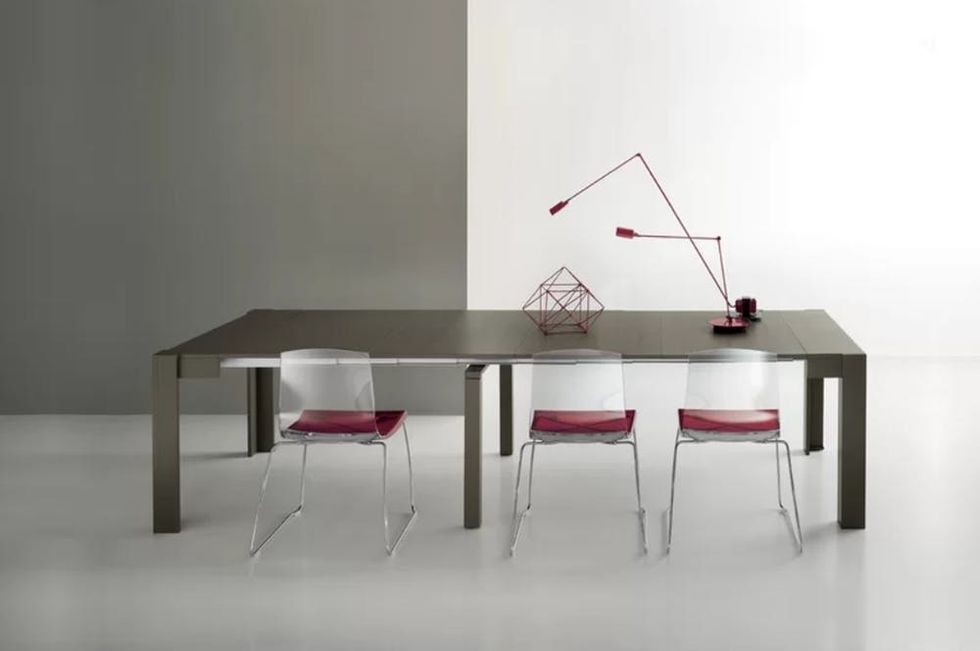 This sleek side table also functions as a useful, full-sized dining area for your next dinner party.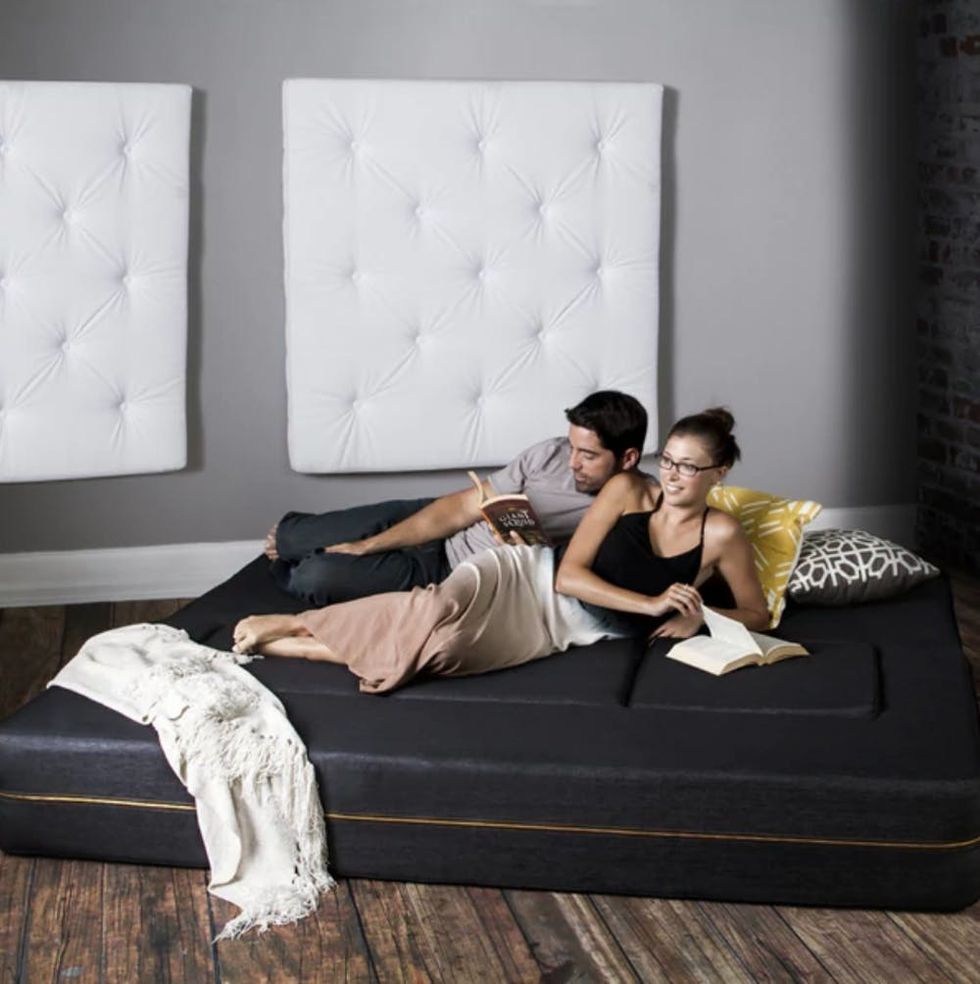 This couch's low design and plush ottoman help keep it comfortable for both Netflix nights or last-minute visitor drop-ins.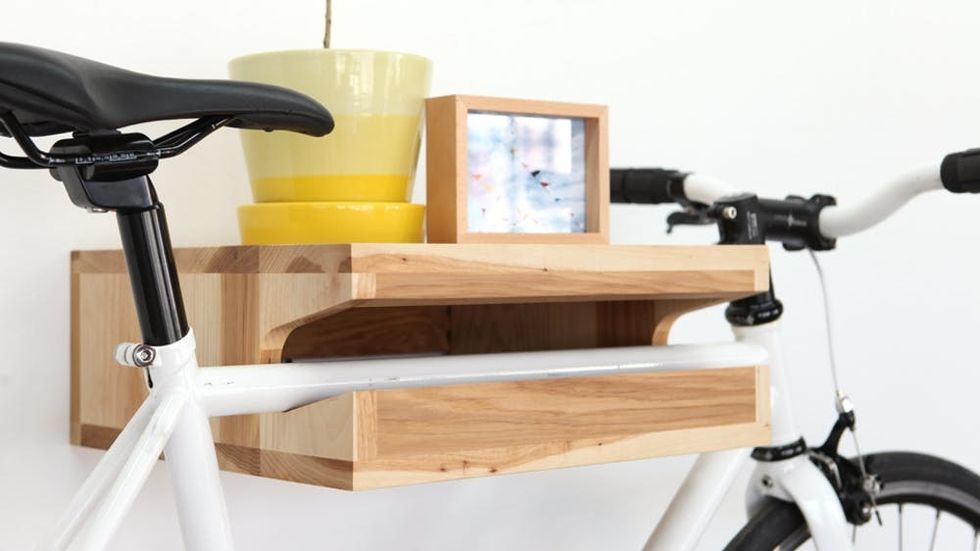 Secure extra storage for books, plants, and knickknacks while you keep your bike put up and out of the way.

You can curl up in this chair with a good book on any lazy Sunday. And once you're done, simply convert it into a day bed for a nice afternoon nap.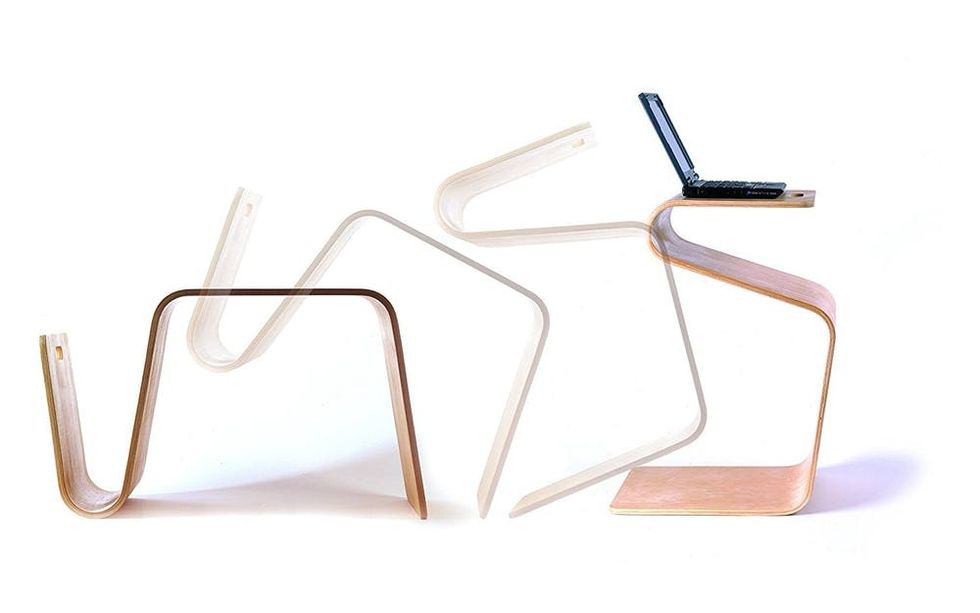 This table truly has the trifecta with a seat, side table, and laptop stand included all in one.
Kate Thorn
Kate Thorn is an illustrator, foodie, photographer, and blogger at Create & Kate. She loves creating art, traveling, and all things chocolate. A native to the Great Northwest, she is currently living in London and pretending to be a mature grad student.
Budget Friendly Home