The Real Reason We *Heart* Our Most Comfortable Flats
Feb 18, 2016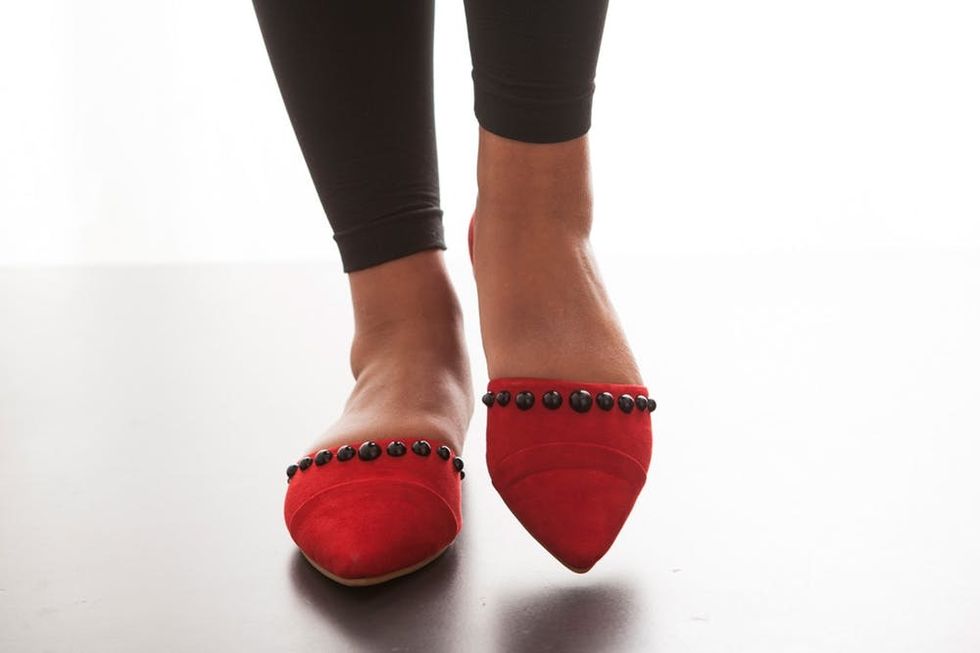 Don't get us wrong; we love a strappy stiletto, a platform pump, an ankle-bracelet wedge. When we wear them, though, you'll likely find a much-loved pair of flats tucked away in our bag. Heels will always be a mainstay of fashion, because, sexy! But there's something equally attractive about being a woman who is confident enough to be comfortable in her own skin and in her own flat shoes. We feel grounded when we wear flats. Ready to rock and ready to roll. Flats, whether ballet-style slippers, gladiator sandals, loafers or lace-up sporty shoes, will always be our go-to shoe. And we know we're not alone. Ballet flats have been fashion staples for years. Though Brigitte Bardot is often credited with making them popular, we've got one foot (hi-yo) firmly in the Audrey Hepburn camp, backing those who maintain that she made them the every-day shoe for the every girl when she wore them with capri pants in the movie Funny Girl. Capris and flats! The allure of the look lives on today in our ballet flats and skinny jeans. Here are 18 flats we just love — and we're sure Audrey would approve.
---
Just because flats are comfortable, doesn't mean they have to be plain-Janes. We love a little flat that sparkles. Here are 22 pairs of flats with bling, just right for parties where there will be dancing.
Flat shoes really come into their own in spring and summer, when we put our fall and winter boots away and switch over our closets. While a colorful flat is great for spring, there's nothing like an espadrille in summer. Here are 15 pairs of chic espadrilles to put on your beach wear list.
Got a flat shoe you love? Tag us on Instagram @britandco.
Sally Jones
Sally Jones is a writer and editor living in New York City. She has worked at many websites including iVillage, Ladies Home Journal, More, Parenting, Cosmopolitan, The Knot and YourTango, in jobs ranging from editor to COO. Renovation and interior design are her
unhealthy obsessions
hobbies. She has renovated every home she's lived in, including the rentals, and like... whoa, who does that? You can catch her at her blog
Renov8or
.