Your wedding day is the ultimate reflection of who and what you love. And with your creativity-focused lifestyle (doodling after dark,DIY donut cosmetic mirrors), it only makes sense you'd want to blow every detail straight out of the (coloring) box. Case in point: selecting a standout centerpiece. From gorgeous glass terrariums to rustic wooden crates, we've rounded up our ten top favorites that dare to go beyond the basic vase. You'll hardly be able to contain yourself!
---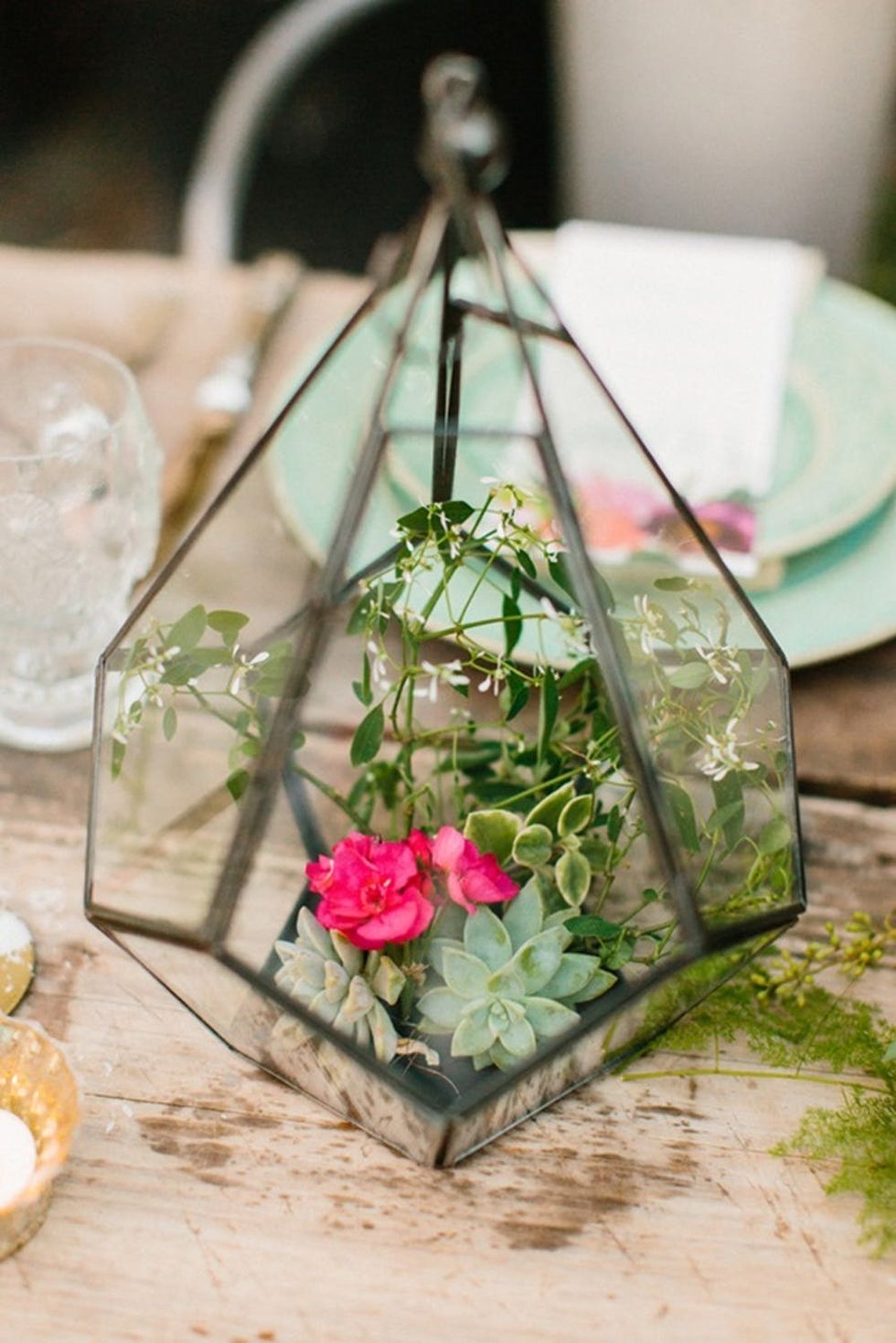 2. Glass Terrarium Centerpieces: Are those succulents we spy? These beautiful terrarium centerpieces add an earthy yet elegant vibe. (via Love By Serena)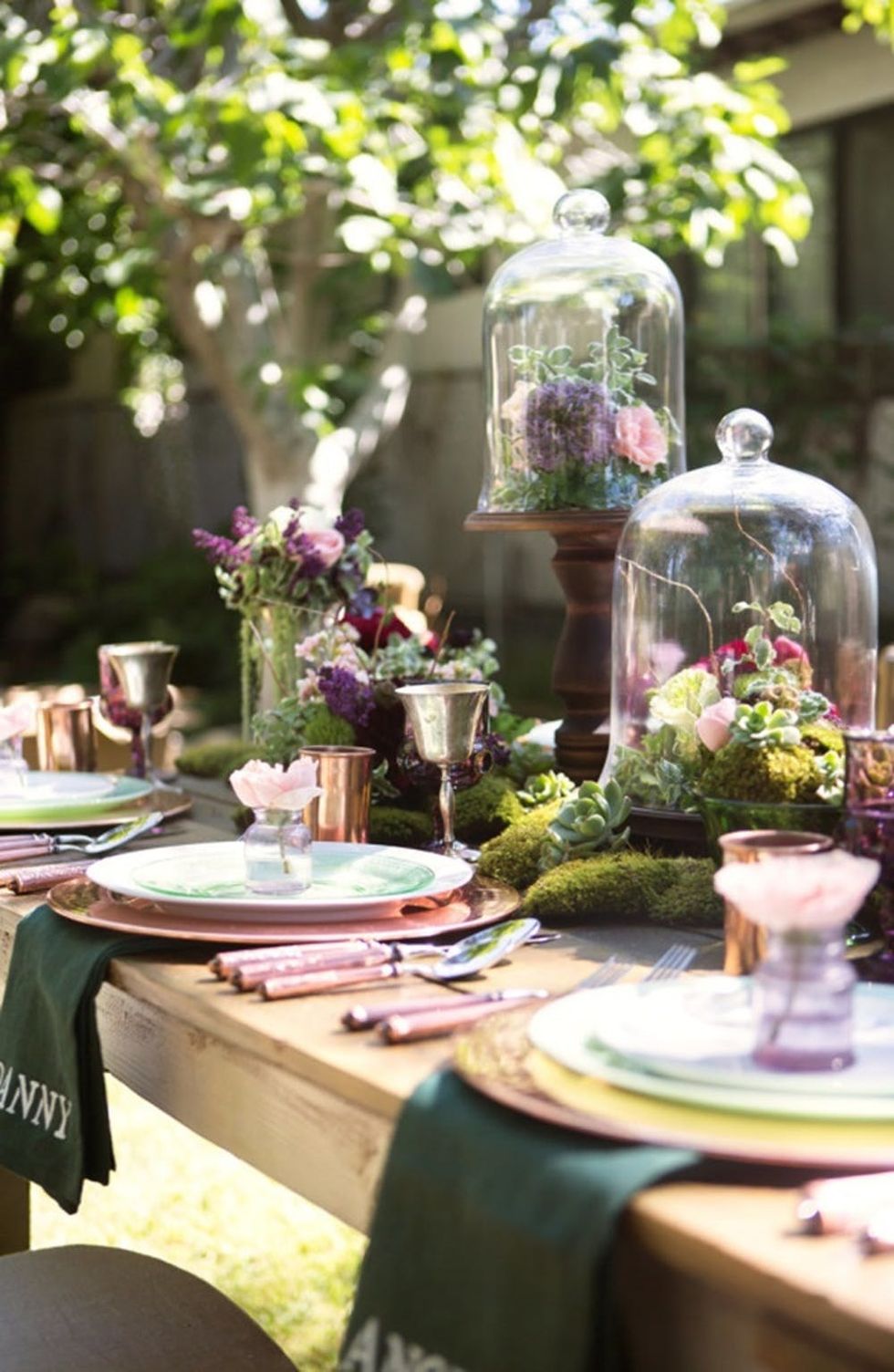 3. Glass Dome Centerpieces: Flower-filled glass domes bring garden-inspired sophistication to any tablescape. Capture the look for your spring wedding, or bookmark the idea for a best friend's baby shower. (via Ryon:Lockhart Photography)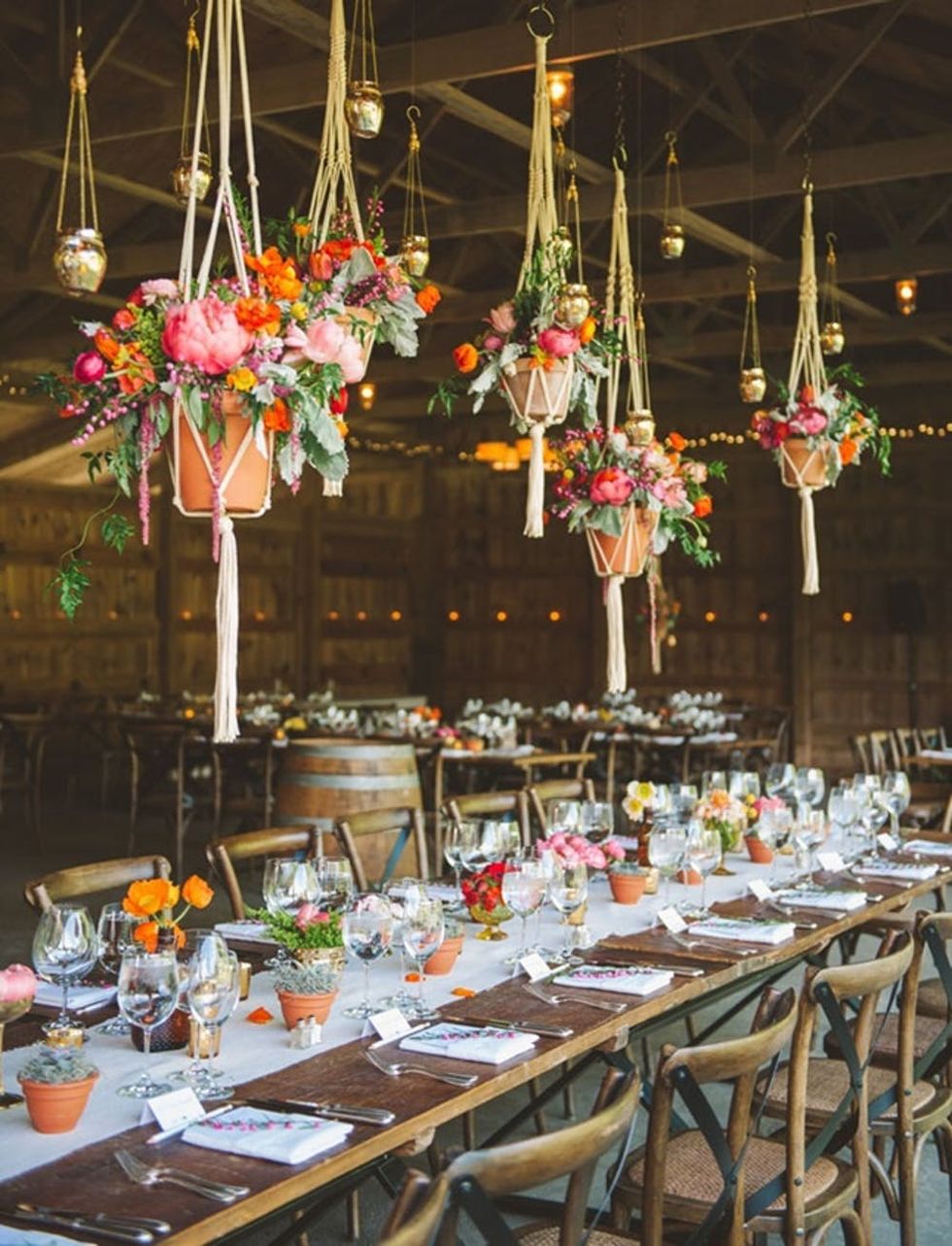 4. Terra Cotta Pot Centerpieces: Large terracotta pots overhead mean you can choose simpler accents for the table itself. Here, tiny clay vessels deliver a charming and totally complementary look. (via Rebekah J. Murray Photography)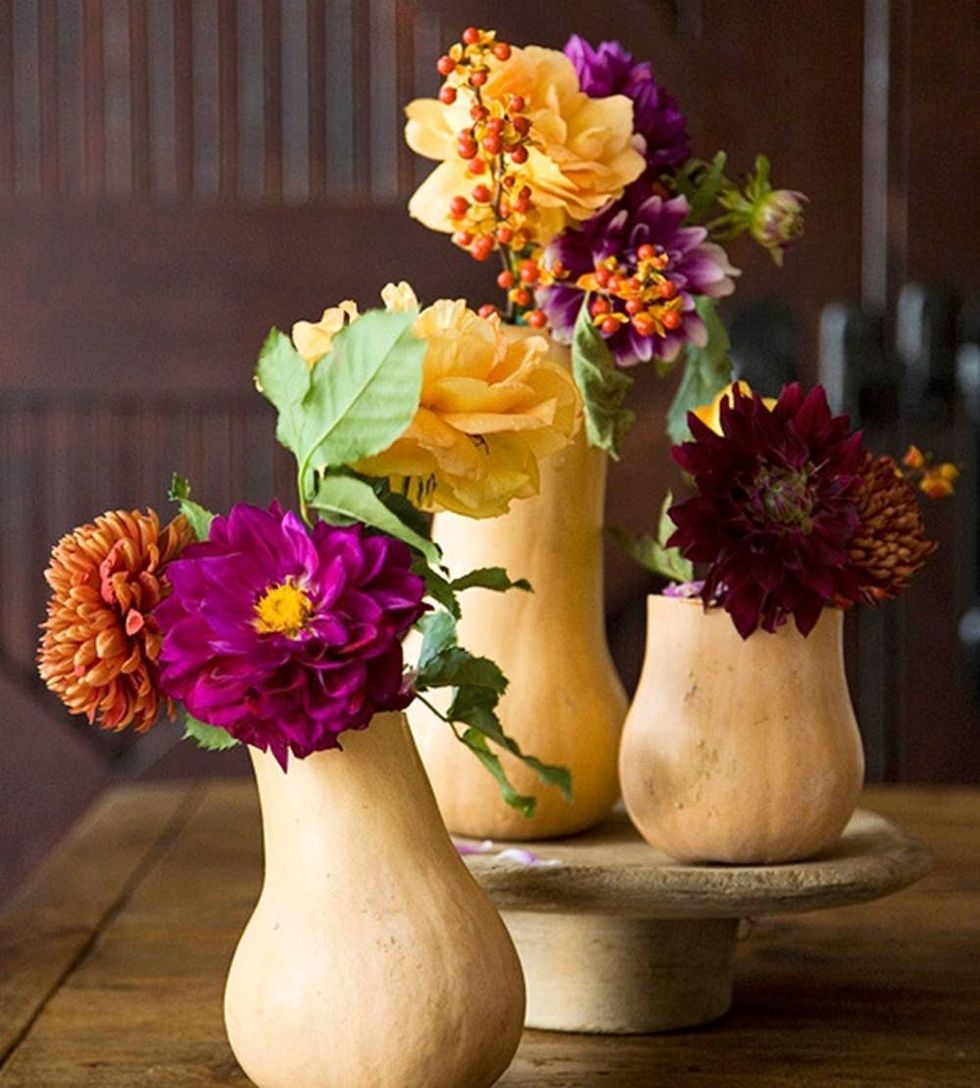 5. Squash Centerpieces: Fall flowers look especially fabulous tucked inside hollowed-out gourds. DIY some for your wedding, then bring the design back to life every Thanksgiving. (via Better Homes and Gardens)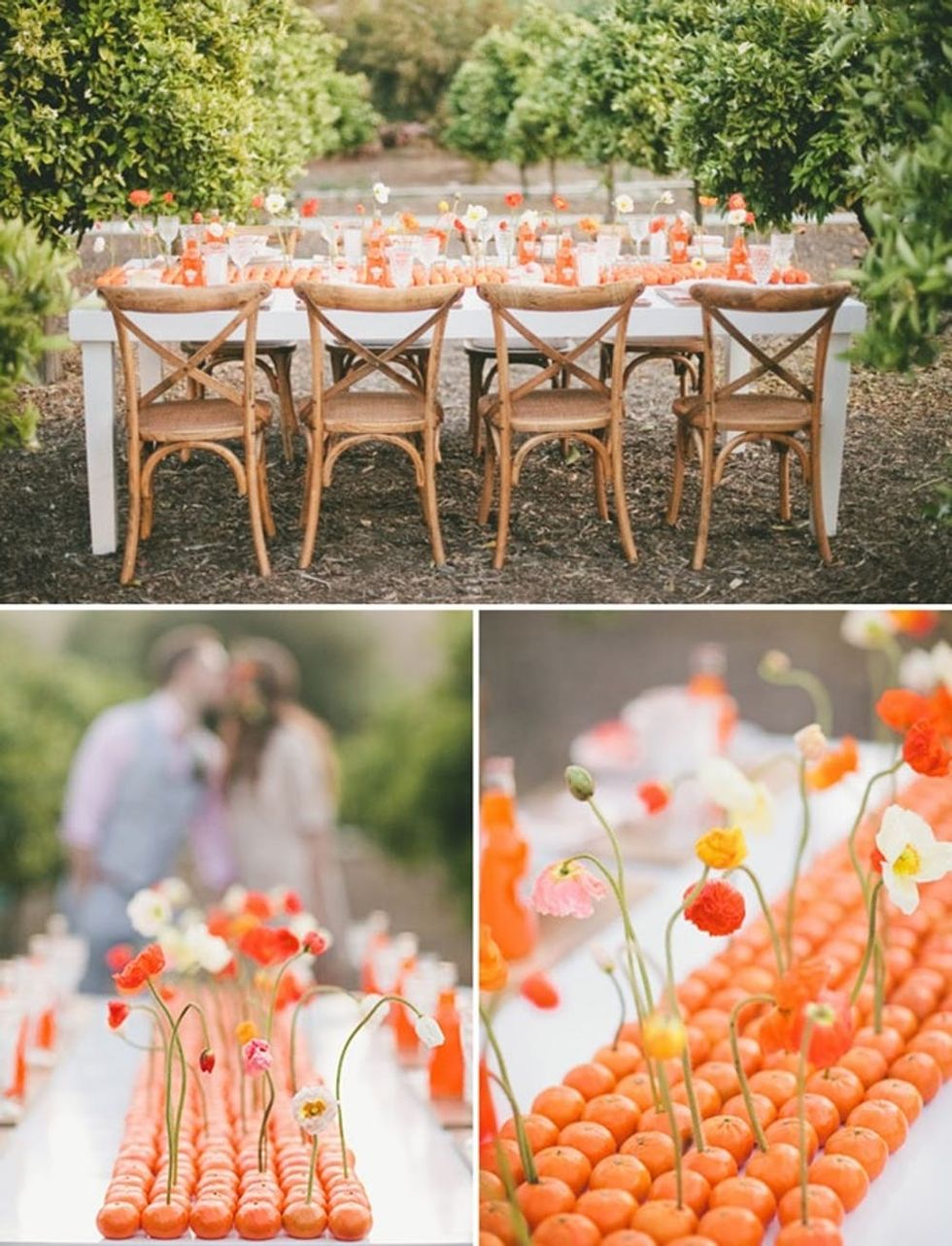 6. Orange Centerpieces: This orange crush-inspired tablescape, well, crushes it. Recreate it yourself by using oranges as a table runner and then randomly inserting flower stems. (via onelove Photography)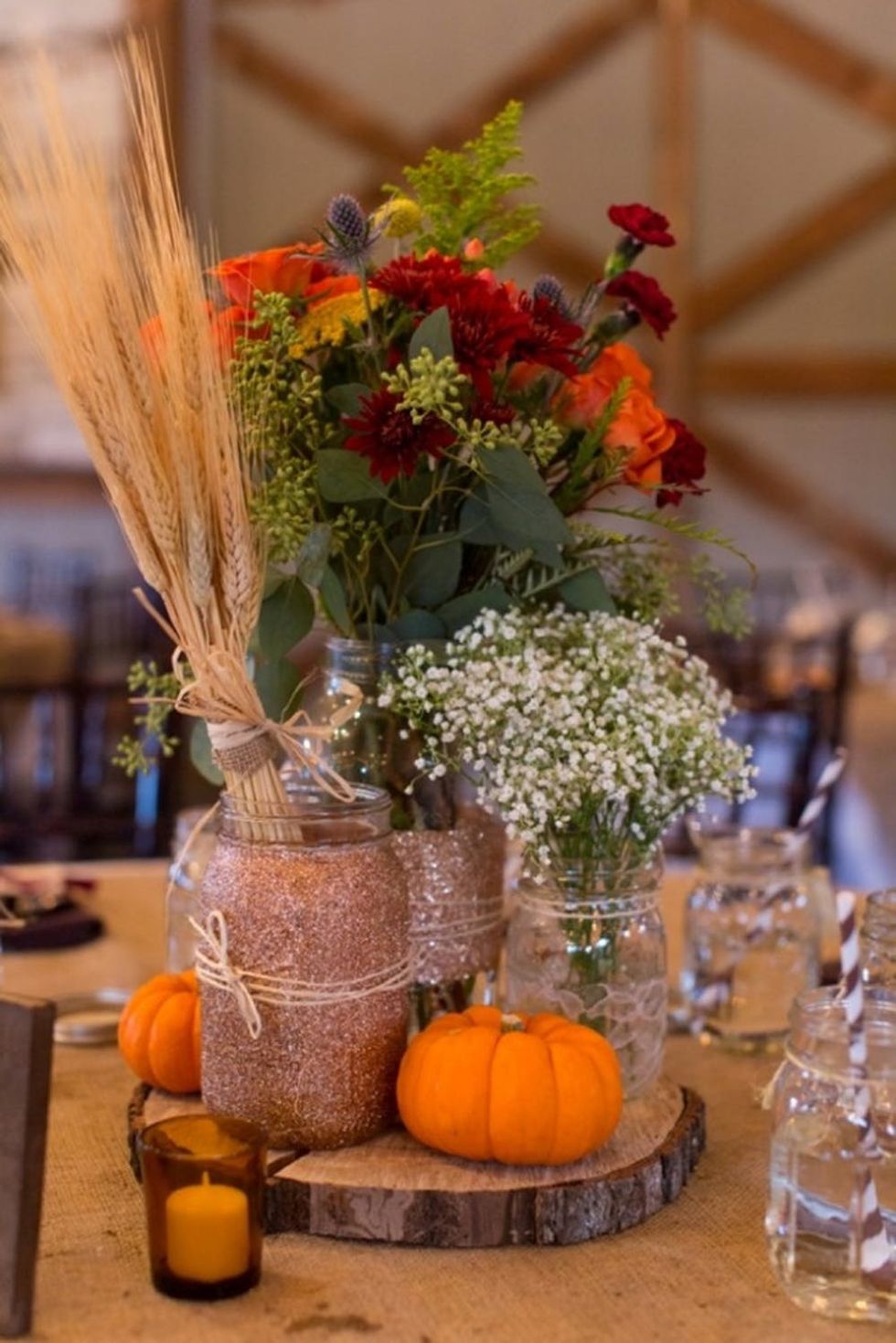 7. Glittery Mason Jar Centerpieces: Gold glitter and twine give old mason jars fresh flair. Fill 'em with wheat stalks or flowers and then display alongside miniature pumpkins. They'll look delightfully shabby chic. (via Laura Matthews Photography)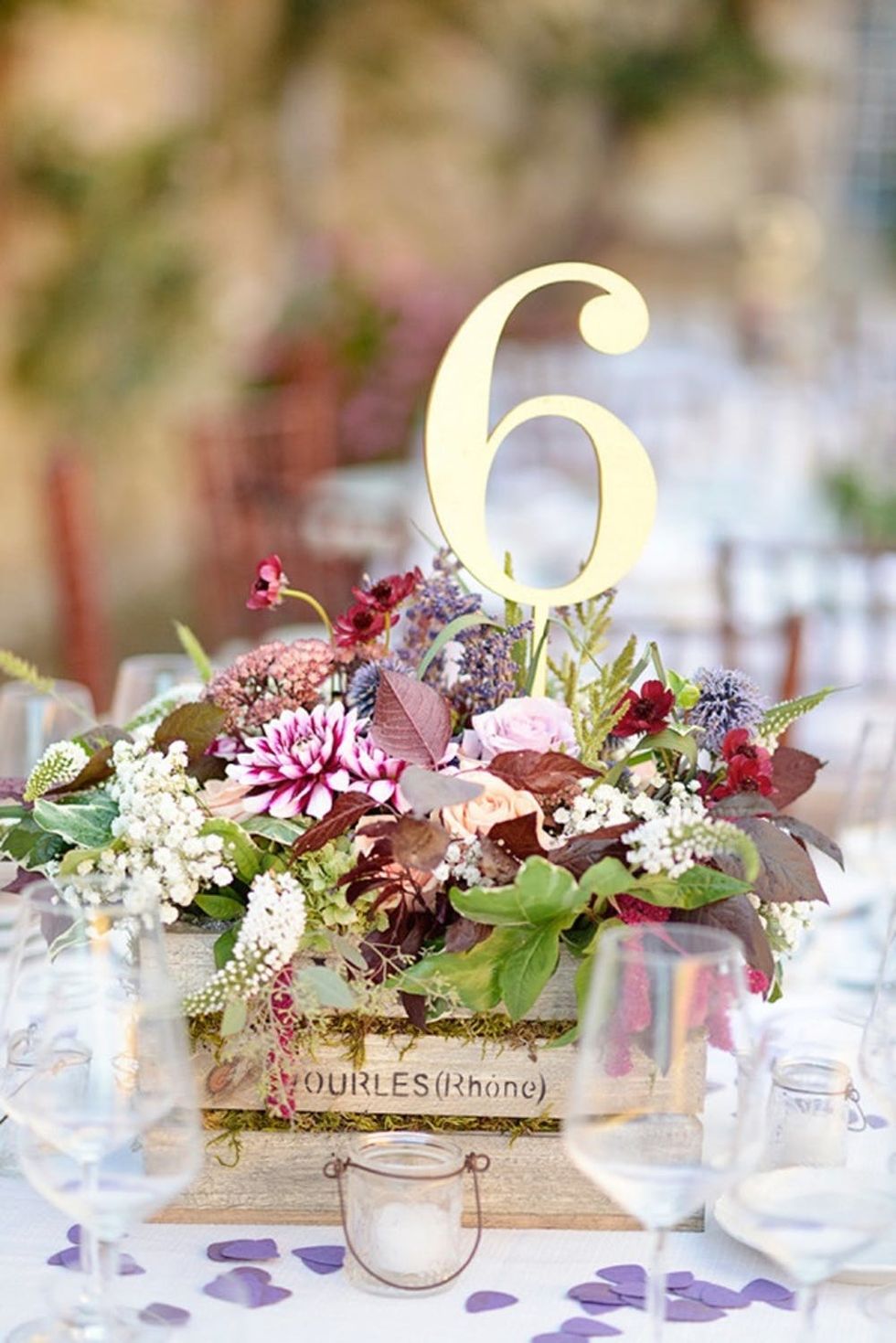 8. Flower-Filled Crate Centerpieces: Choose crates instead of vases for a rustic, romantic affair. We especially love the lush floral arrangement and striking table number seen here. (via Emm And Clau)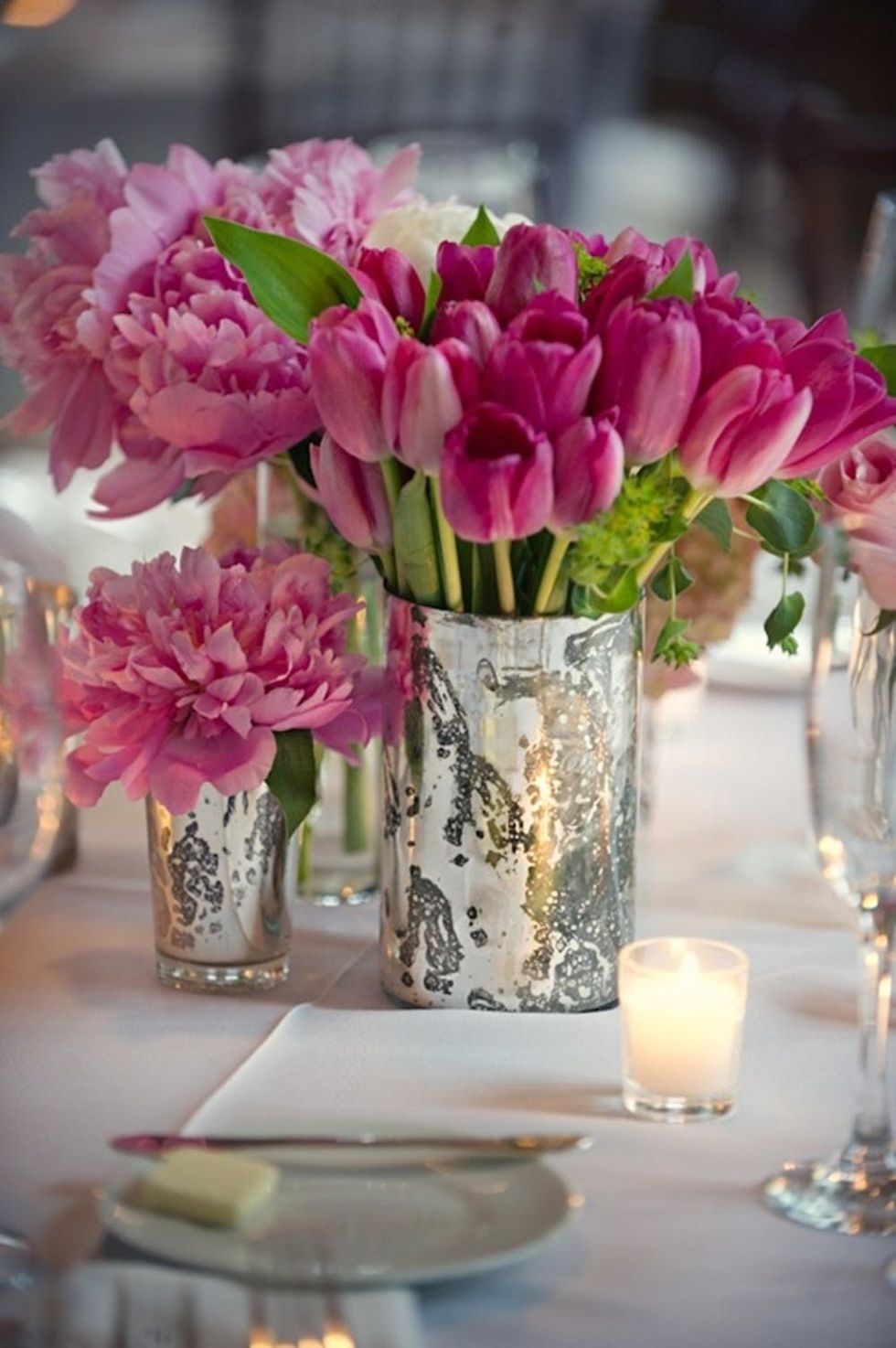 9. Mercury Glass Centerpieces: Classy yet non-traditional, mercury glass containers are an ideal choice for couples seeking a look of relaxed sophistication. (via Wedding Chicks)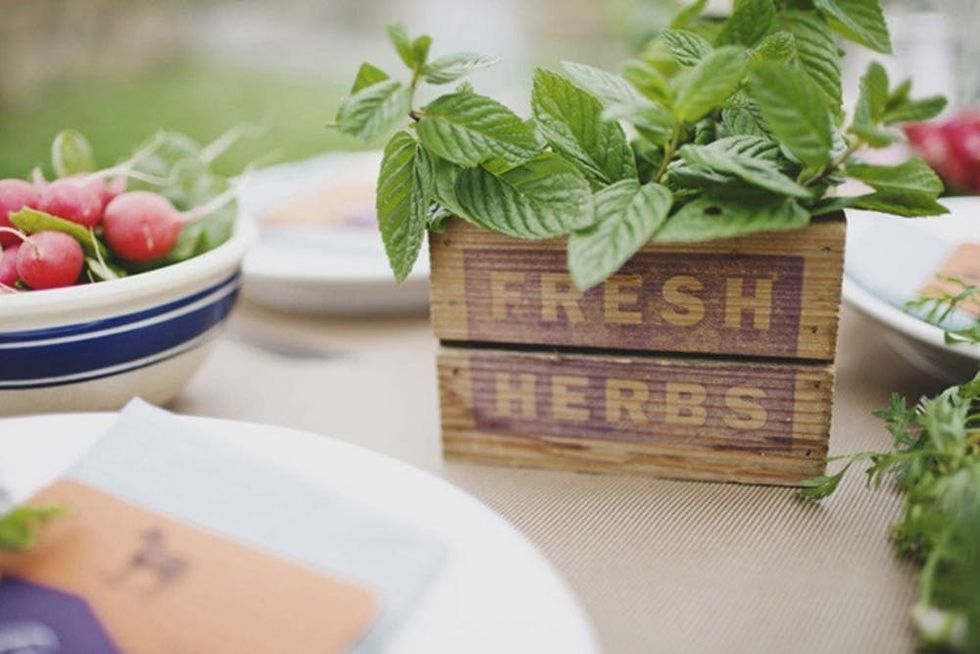 10. Herb-Filled Crate Centerpieces: Serving farm-to-table-inspired dishes? Carry the theme farther by showcasing herb-filled crates and bowls of red radishes. (via Chantal Andrea Photography)
Which creative container do you like best? Share your thoughts below.