What? Glamour Just Named Bono to its Women of the Year Award
Nov 01, 2016
Glamour magazine has just released its 2016 "Women of the Year" roundup, and people are NOT HAPPY about one of the selections.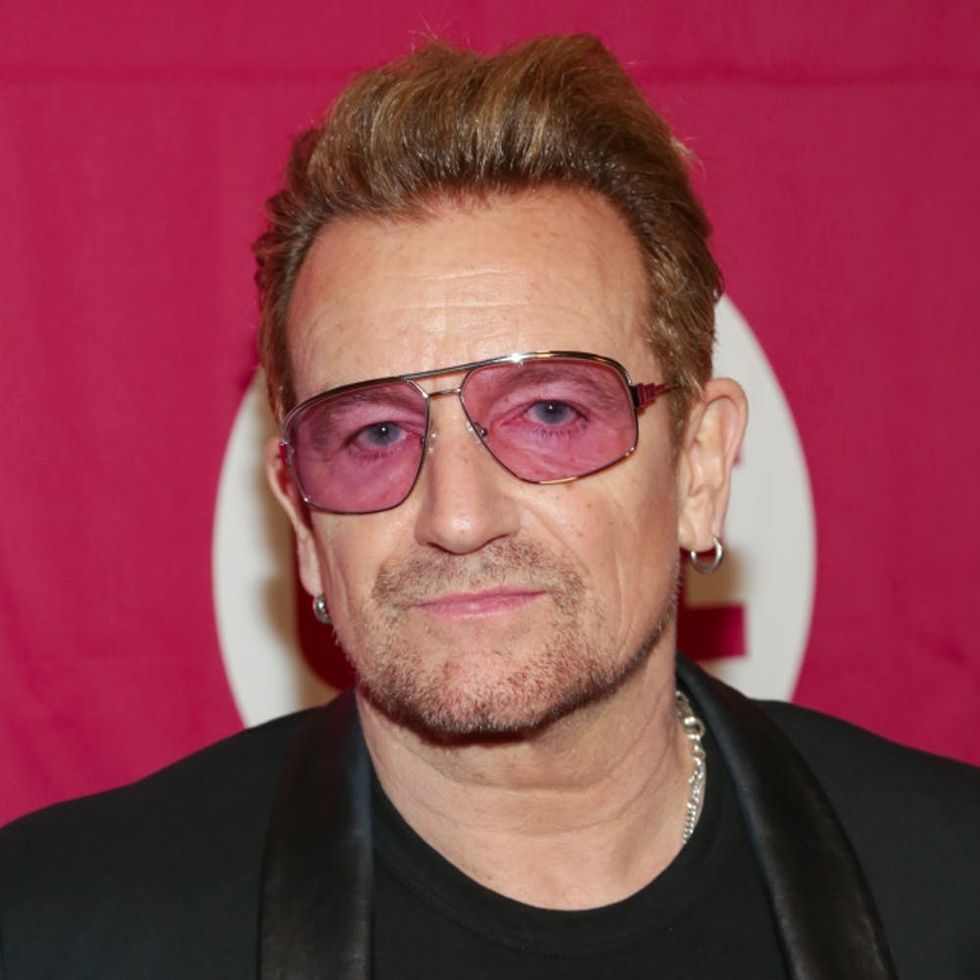 ---
Each year, the magazine chooses a group of "inspiring women from across the worlds of fashion, politics, entertainment, sports, and activism" to recognize as its women of the year, the idea being that said women contributed to the advancement of gender equality in their given field of work. Well, this year marks the first time that the women of the year list has included a man: 56-year-old U2 lead singer Bono has been added to the list as the mag's first "man of the year." And some people are a bit confused about the choice:
I'm confused. #ICYMI @glamourmag #Bono is a man. A good man, but a man. And you're saying honoring accomplished #women is "outdated"? https://t.co/pk7wnPZxIL

— Susy Schultz (@Susys) November 1, 2016
Does Glamour Magazine know giving Bono the "Woman of the year" award for trying to undo patriarchy undercuts the entire point of the award?

— Travon Free (@Travon) November 1, 2016
bono is glamour's woman of the year pic.twitter.com/7jPhtnCLK2

— omobolasire (@vmochama) November 1, 2016
It's so important that our daughters understand they can grow up to be Bono

— Oireachtas Retort (@Oireachtas_RX) November 1, 2016
Yet another award for women goes to a white cis dude. WTF @Glamour?!? Instead of highlighting an amazing woman, we get moar Bono? SMH https://t.co/bElNptW6Hx

— MC Stardust (@Summer_Ash) November 1, 2016
HOW IS BONO BEING NAMED WOMAN OF THE YEAR NOT A PRANK

— Natalie Dread (@NatalieZed) November 1, 2016
Bob Dylan got a Nobel, Bono got listed as a Woman of the Year; is there nothing old white men can't have? https://t.co/PsDIPNKPW9

— Cadaver Saw (@candaceshaw) November 1, 2016
Apparently there's a severe shortage of women. #Bono just got named #WomanOfTheYear by @glamourmag #effyouglamour #waytosupportthepatriarchy

— Ariel Schudson (@ArchivistAriel) November 1, 2016
Bono has been named Glamour's woman of the year. To be fair with only 3.7b women it must be tough to find a worthy one

— Stephanie Peat (@StephEPeat) November 1, 2016
The inclusion of Bono is a choice that 2005 woman of the year, CNN anchor Christiane Amanpour, defends: "I'm on Glamour's side: I think Bono is the perfect choice for this first-time honor because, now 56, he's been trying to do good for as long as he's been making music." Amanpour specifically names Bono's Poverty Is Sexist campaign, targeted at providing support for the world's poorest women.
While there's no doubt that the U2 frontman has used his considerable platform for good, the inclusion of a man in a roundup of influential women does seem a bit… puzzling. Glamour Editor-in-Chief Cindi Leive told CBS Boston that it feels outdated to not recognize men "who are doing wonderful things for women these days," which is why the magazine decided this year to mix things up. They certainly got people talking.
Less controversial additions to the list include Olympian Simone Biles, Black Lives Matter founders Patrisse Cullors, Alicia Garza and Opal Tometi, and Stanford rape survivor "Emily Doe."
What do you think of Glamour's "man of the year" honor? Tell us @BritandCo!
(Photo via Brent N. Clarke / Getty)
Kelli Korducki
Kelli is Brit + Co's Senior News Editor. Her interests include sensible footwear and glasses that take up 25 percent of her face.