White Bean Walnut Mushroom Caps
Dec 09, 2011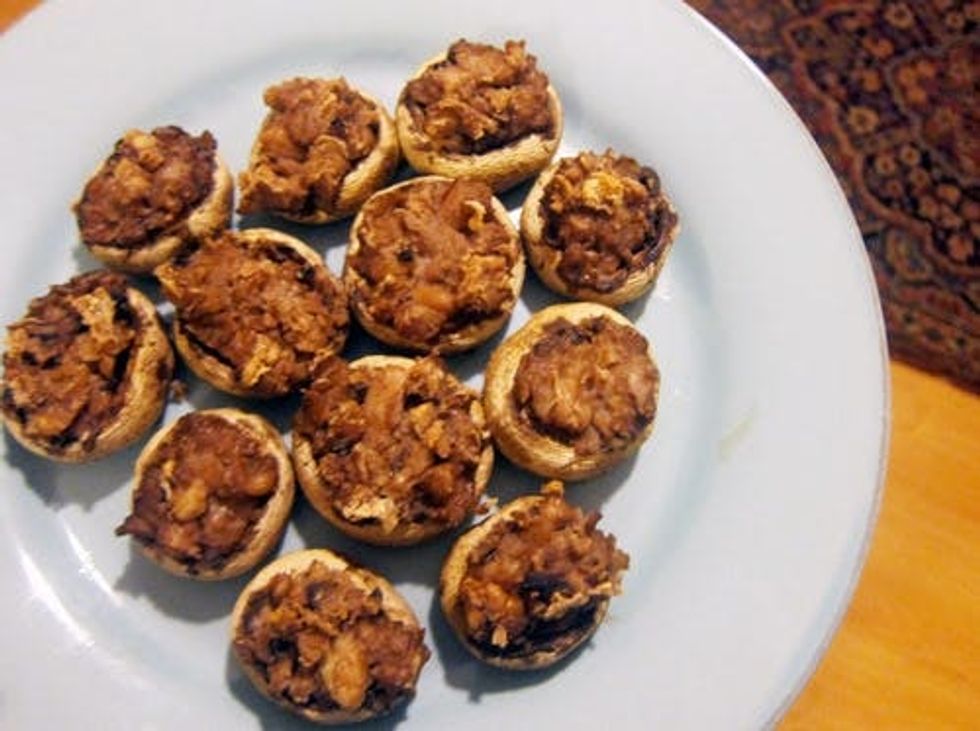 ---
Stuffed mushrooms are an old favorite, but often contain buttery breadcrumbs, meat and a ton of cheese. Our healthy twist still contains cheese, but get most of their creamy goodness from a mashed up mix of white beans, walnuts and mushroom stems. And, drumroll please, these are most definitely the crowned winner of this round of recipe experimentation.
– 1 box of white mushrooms (about 8 oz)
Scrub your mushrooms with a mushroom brush. Pull out the stems and set a few aside. Dab the tops (the not scooped-out part) of each mushroom with a drop of olive oil, and set scoop side up in a cupcake pan. Using a cupcake pan isn't crucial, but is nice for absorbing all those delicious mushroom juices and ensures that mushrooms stay in their upright and locked position. ;)

Dice your reserved mushroom stems finely and sauté in pan with olive oil over medium heat. Crush garlic using a garlic press and add to pan. Cover and keep heating for 5 minutes.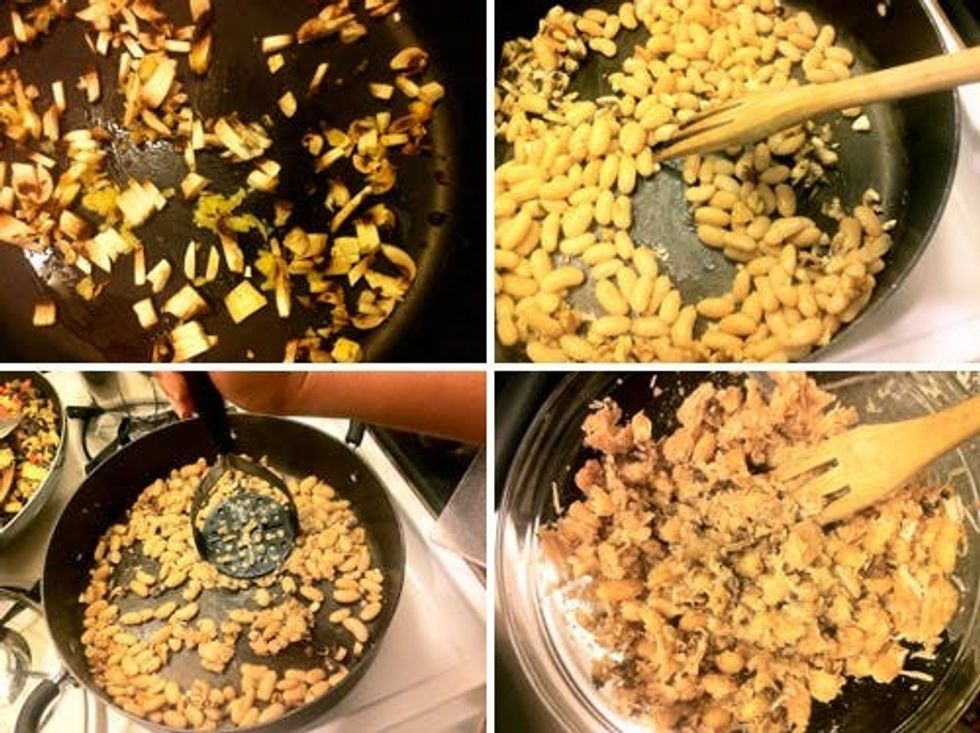 Drain and rinse white beans. Add beans to the mushroom garlic mix and heat on medium uncovered. Add crushed walnuts and continue to sauté. After a few minutes, grab your trusty nylon potato masher (you can use metal if your sauté pan is metal, but the softness of nylon is preferred) and mash up your white bean stuffing allowing it to singe a little bit on the pan.
Remove stuffing from heat, and place in mixing bowl. Mix in the parmesan. Spoon the stuffing into the mushroom caps and bake for 15 minutes.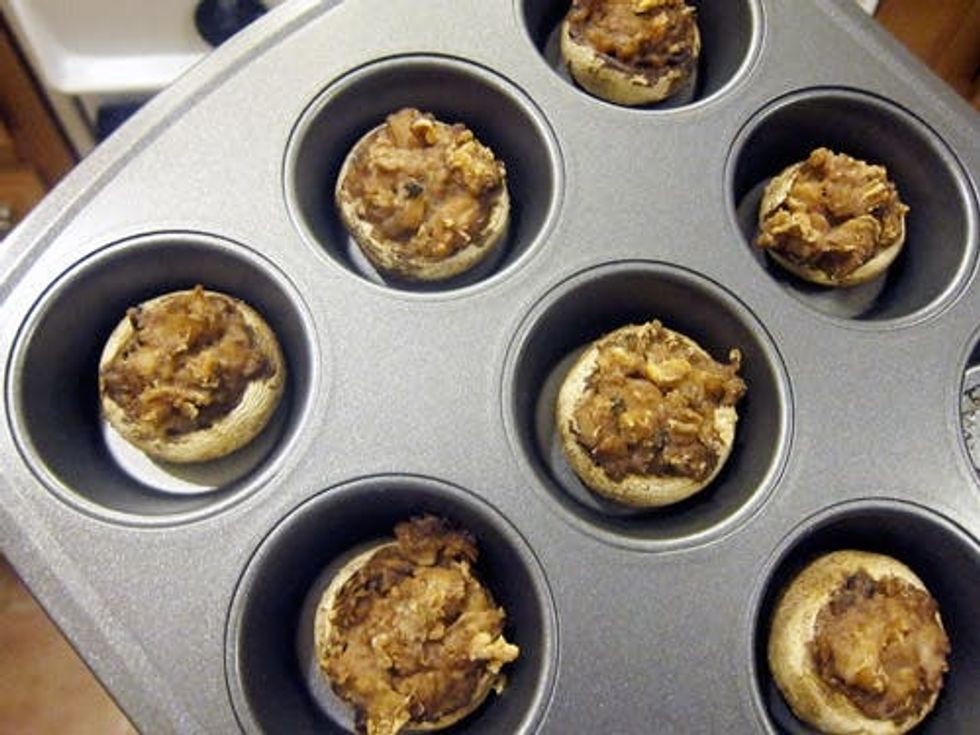 Take mushroom caps out of the oven, let cool for 5 minutes, and serve!
Anjelika Temple
As Co-Founder and Chief Creative Officer of Brit + Co, Anjelika Temple brings her voracious consumption of all things creative and colorful to DIY projects, geeky gadgetry finds and more. When she's not DIY-ing her heart out, you'll find her throwing dinner parties with friends or adventuring with her husband David, their daughters Anokhi and Indira, and their silly dog Turkey.
DIY Recipes
Still haven't taken up that new creative skills you swore you'd learn this year? Or ready to take your design skills to the next level? Let's say so long to the weirdest year ever by checking those big learn-something-new goals off our perpetual to-do lists.
We've teamed up with Clorox to give you the gift of unlimited creativity now through the end of the year. Once you sign up, you can take as many of our 120+ classes as you want for FREE for one whole month!
Here's how it works:

Head to brit.co/learn and sign up for the "All Access Pass."
Use the code "CLOROXCARES" at checkout to redeem your free month of classes.
You will be automagically signed up for Clorox's email list once you redeem your free all access pass. (It's the #1 Choice for Disinfection!)
Your pass lasts one month from when you checkout. This means you have unlimited access to all the classes during that month.
This offer is valid now through December 27, 2020.
Browse our catalog to find the right class for you, tell a friend and take the class together over Zoom, or organize a 'cocktails + crafts' night with a friend in your bubble so you can learn something new together.
What are you waiting for? Time to start learning all the things!

Thanks to Clorox for making this happen! When it counts, trust Clorox.
Lifestyle