Why We Love National Pack Your Lunch Day
Mar 10, 2016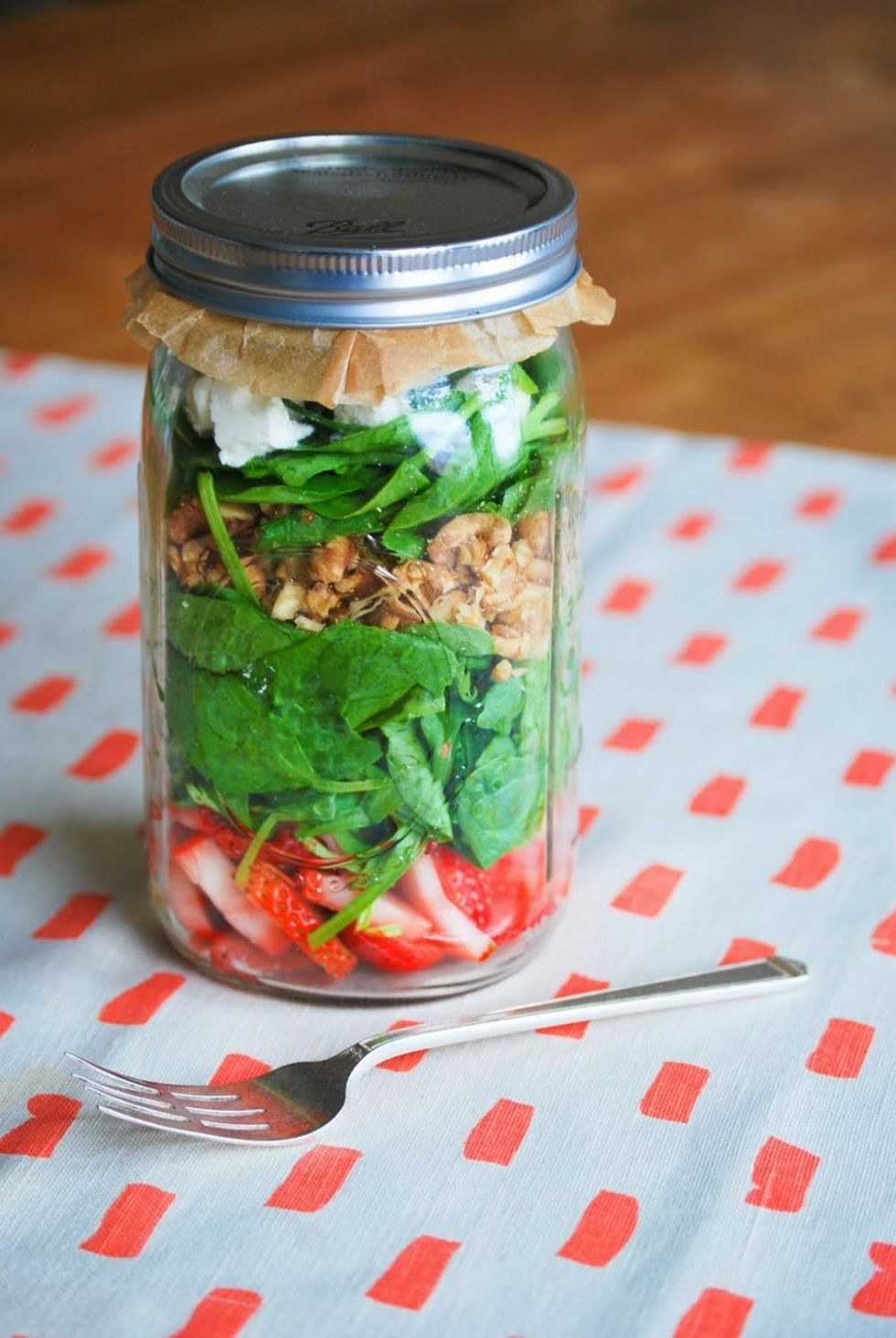 Takeout is always tempting at lunchtime, but on National Pack Your Lunch Day we're encouraged to make our own lunch. It's the first step in what could become a very beneficial habit. Brown bagging lunch will not only save us money, it's also healthier. We control what goes into our lunch, how it's prepared, the ingredients used and the portion size. And making lunch doesn't even have to take a lot of time. Here are 11 easy lunches we can make in 5 minutes (or less).
---
Of course, we use the term brown bagging euphemistically. Both casseroles and salads travel very well in mason jars. And the bonus is, you can eat right out of the jar and recycle it again for later. Should you need to heat up lunch in the microwave, just leave off the metal lid and you're good to go. Over at Food and Other Stuff, Mirabella has a strawberry and goat cheese mason jar salad that looks delicious. And we love her ingenious trick for keeping the salad dressing separate, by creating a pouch out of parchment paper at the top. It's a brilliant way to keep the salad greens from getting weighed down by the oil in the dressing too soon, before we're ready to eat. Here are 17 make-ahead lunches to get you through the work week.
Having control of your lunch ingredients can also help your work productivity. You know the afternoon slump — when we find ourselves so overcome by drowsiness that we want to crawl under our desk and nap? The best way to avoid that is to eat a well-balanced lunch with about four ounces of protein, a cup of healthy starches and the rest healthy vegetables, and to drink plenty of water and avoid sugar.
Do you have a go-to lunch recipe to share? Tag us on Instagram @britandco.
(Photo via Food and Other Stuff)
Sally Jones
Sally Jones is a writer and editor living in New York City. She has worked at many websites including iVillage, Ladies Home Journal, More, Parenting, Cosmopolitan, The Knot and YourTango, in jobs ranging from editor to COO. Renovation and interior design are her
unhealthy obsessions
hobbies. She has renovated every home she's lived in, including the rentals, and like... whoa, who does that? You can catch her at her blog
Renov8or
.
Home News