Easter Bunny Was a Pagan Goddess' Pet
Mar 17, 2016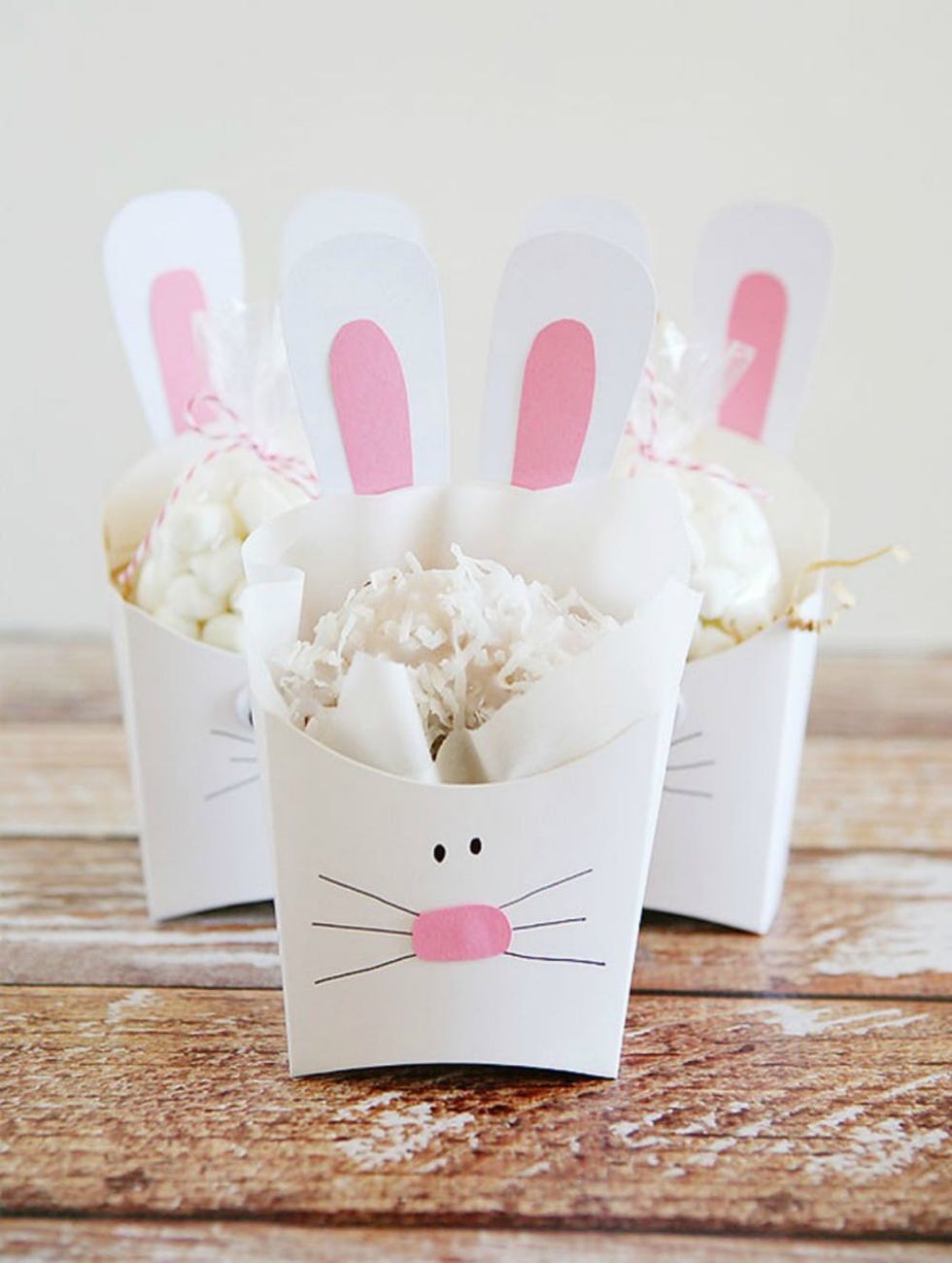 The origins of the Easter bunny are not explicitly documented through the centuries, however, the pagan festival of Eostre — fertility goddess, whose animal symbol was a rabbit — certainly sounds a plausible beginning. You can see where an animal that's known for "breeding like rabbits" might perfectly symbolize fertility. Legend holds that the goddess Eostre magically changed her pet bird into a hare. A hare that continued to nest and lay eggs. But where did decorating Easter eggs come into play? And what about Easter baskets?
---
Decorating eggs for Easter is said to date back to 13th century in Europe, and wasn't a practice in America until the first wave of German immigration in the 1700s. German immigrants who settled in Pennsylvania brought with them their folklore about an egg-laying hare, called "Osterhase." The night before Easter, children would build nests for Osterhase in hopes that the mystical rabbit would come and lay its colored eggs for them. Eventually, this custom came to include chocolate eggs and other candies, and decorated baskets with straw in them came to symbolize the nests. Perhaps because baskets made the nests and eggs portable, so that children could give them out to friends and neighbors as Easter gifts.
Over at Eighteen 25, Jodie and Jen are making the cutest portable Easter treat boxes. Their cardboard Bunny Fry Boxes make perfect to-go "nests" for any little visiting Easter guests you may see this holiday. Fill the treat boxes with tiny foil eggs, peeps or any kind of treats or toy surprises that you'd like. Jodie and Jen suggest marshmallows and white cake donuts would be perfectly delicious. Here are 19 more party favors for your Easter celebration.
Do you set your Easter eggs in straw nests? How do you display them? Tag us on Instagram @britandco.
(Photo via Eighteen 25)
Sally Jones
Sally Jones is a writer and editor living in New York City. She has worked at many websites including iVillage, Ladies Home Journal, More, Parenting, Cosmopolitan, The Knot and YourTango, in jobs ranging from editor to COO. Renovation and interior design are her
unhealthy obsessions
hobbies. She has renovated every home she's lived in, including the rentals, and like... whoa, who does that? You can catch her at her blog
Renov8or
.