This Company Is like Genius Bar Meets Uber
Jul 10, 2015
Do you ever feel like there just aren't enough hours in the day? If you're anything like me, that's almost every day. Seemingly easy things fall by the wayside, and my to-do list just keeps growing. Standing in long lines and spending time putting gadgets together isn't exactly something that I have time for. And learning how to actually use it? Forget about it! Lucky for me (and you!), that's where Enjoy comes in. It's basically Genius Bar meets Uber.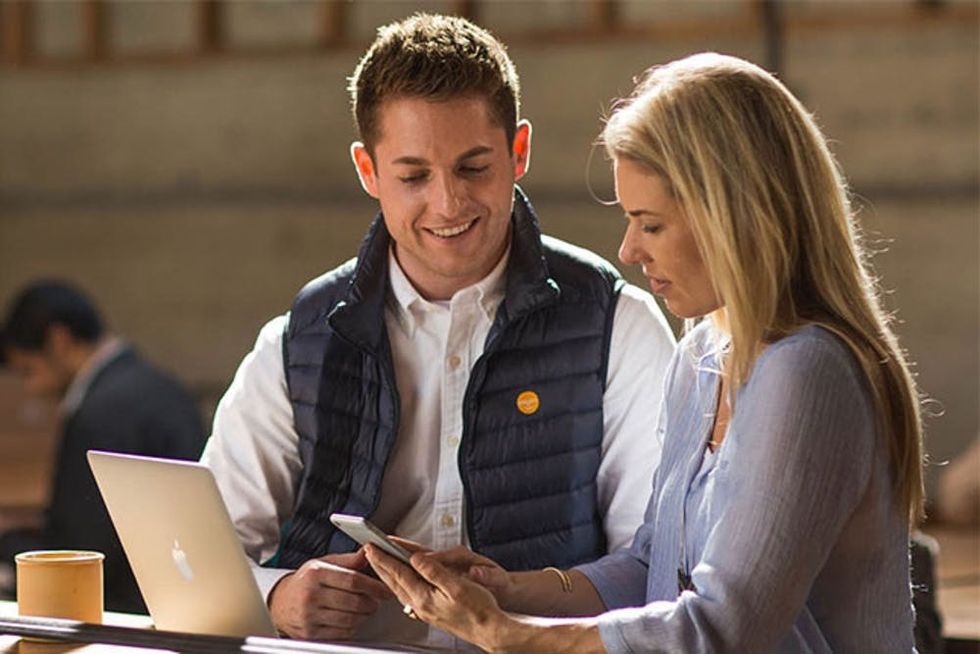 ---
Here's how it works: Once you order a new product online (either from their website, or from one of their partners like AT&T), an Enjoy Expert will deliver your new gadget (for FREE!) straight to your home or office, or even meet you at your favorite coffee shop. And no delivery windows here; they show up at the exact time you select.
Seriously, does it get any better? Tech concierge FTW. It's safe to say I'm totally hooked.
Last month I ordered a set of Sonos speakers for the Brit + Co offices and Enjoy Expert Rose stopped by to help me set them up. It took less than 30 minutes and was a super simple process. Oh, and there was legit dancing involved after we got the sound working. Check out the video above to witness my mad skills.
Seriously, if you're looking for the easiest way to buy your next gadget (and actually know how to use it), you have to check it out.
Have you used Enjoy yet? Chat with us in the comments below!
This post is a collaboration with Enjoy.