Turn an Inexpensive Cuff into a Statement Piece
Jul 15, 2013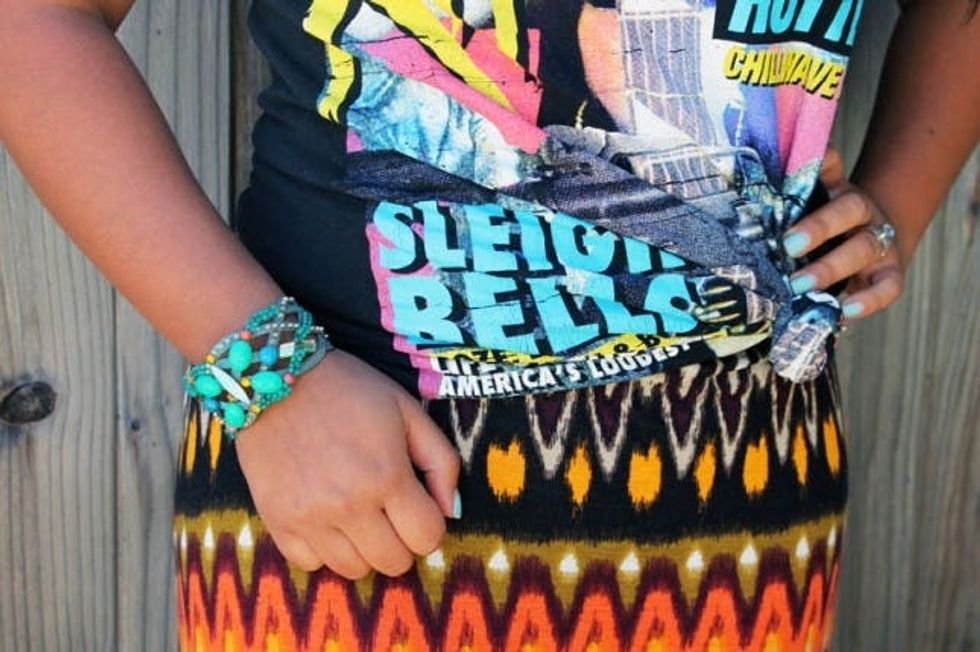 ---
And for our next trick, we'll show you how to turn an inexpensive bracelet into a swoon-worthy statement piece! We had a few flat-backed beads leftover from our DIY Anthropologie Beaded Bib Necklace and decided to add them to a basic metal cuff to create a whole new look. Follow the tutorial below to see how it's done.
<br/>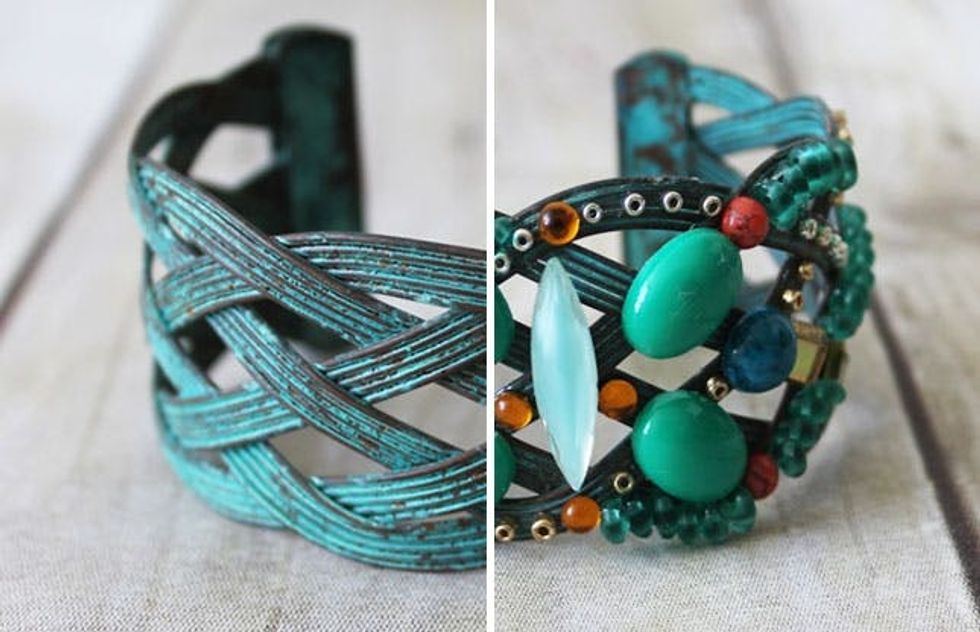 – metal cuff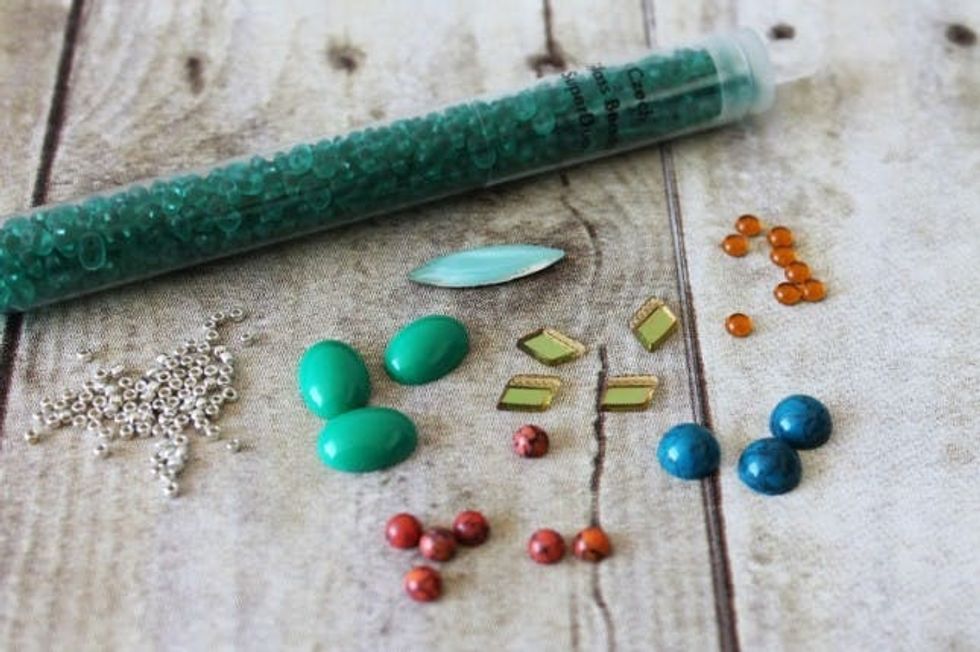 For beads, we used a whole assortment of flat-backed beads and gems as well as seed beads.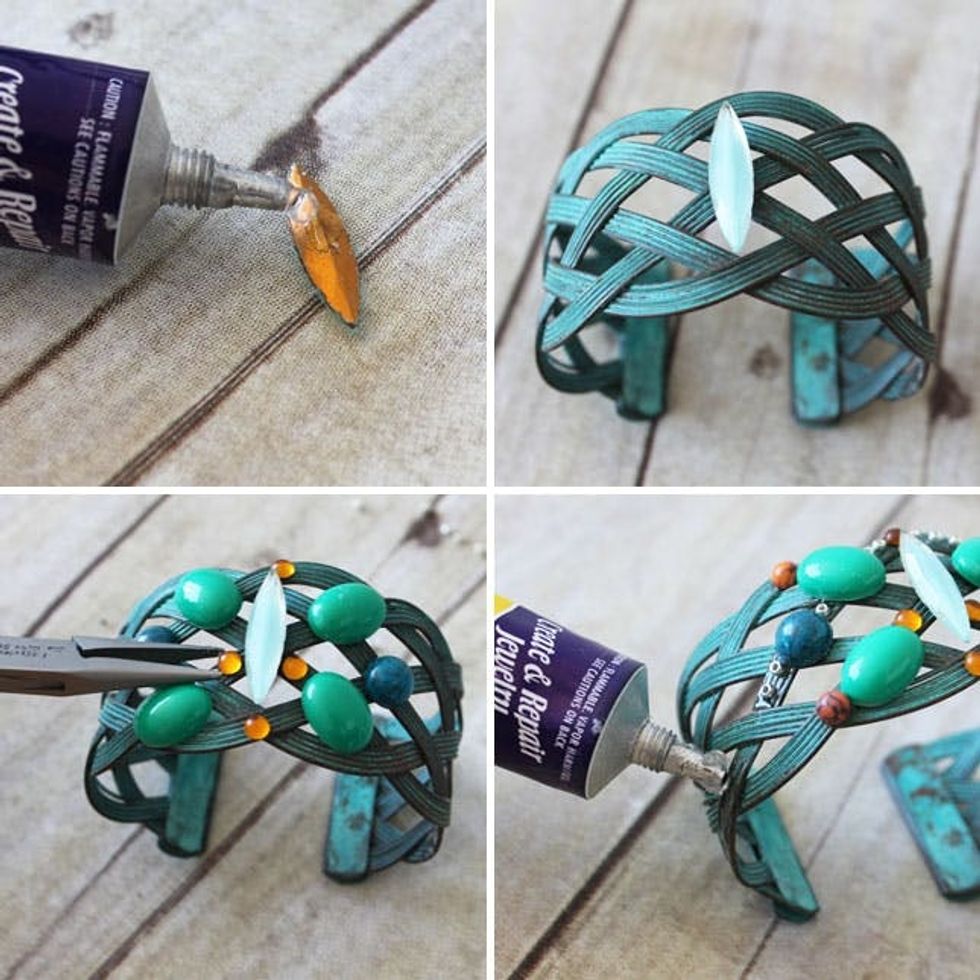 Start at the center of your cuff and attach beads with jewelry glue. Move out with the smaller beads. Use pliers to hold beads in place as you attach them.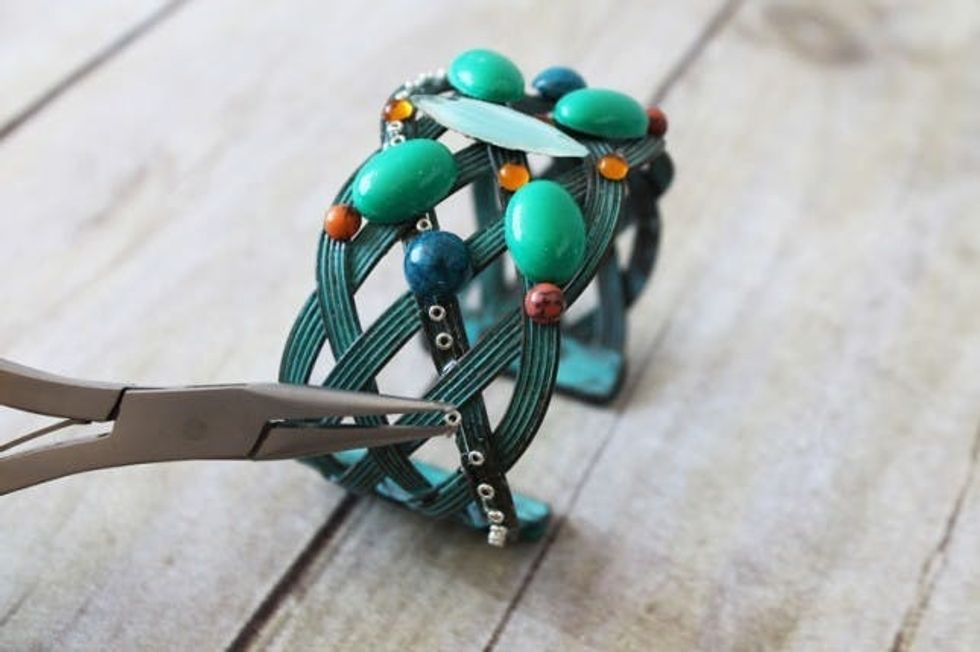 Fill in some of the space with smaller seed beads.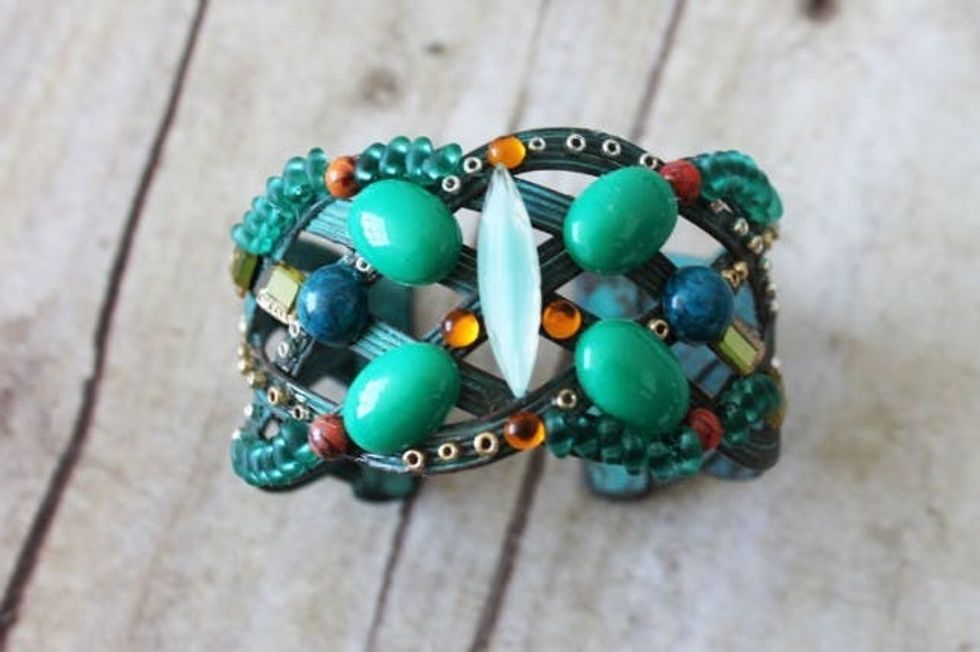 And that's it! You're done. How easy was that? It's all about hitting up the jewelry or craft store to find beads and gems that complement your cuff.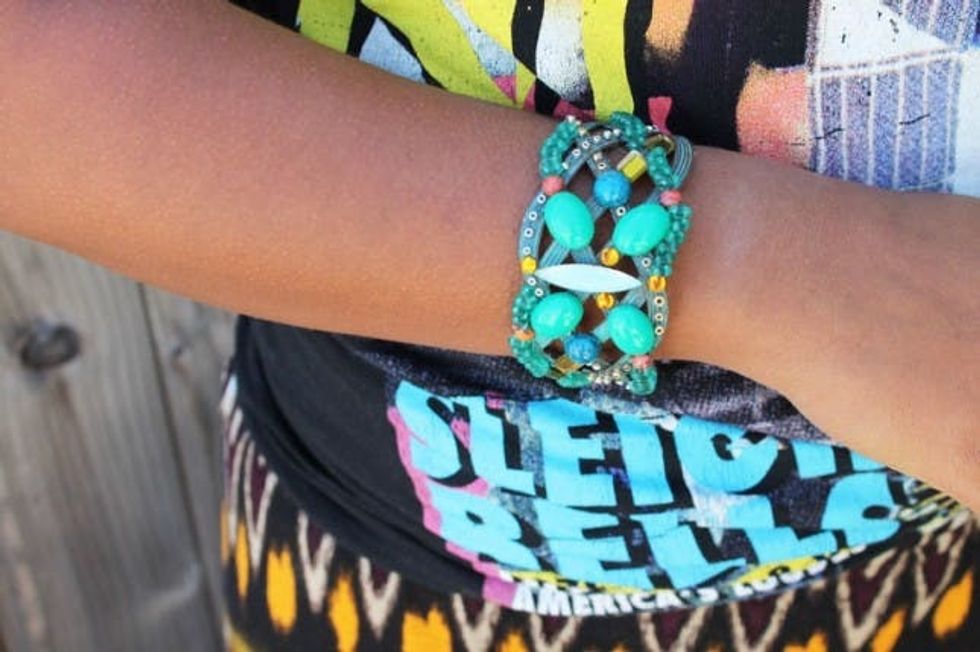 This is a great way to update old cuffs or bracelets you've got kicking around your jewelry box.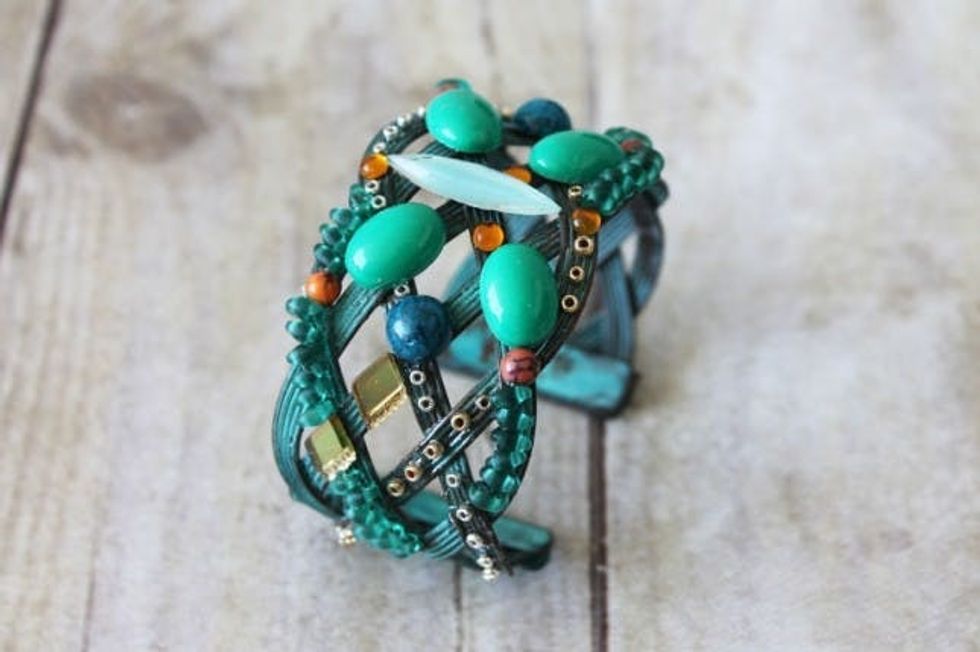 What do you think of this stylish hack? Have any other old items that could use a modern update? Talk to us in the comments below.
Misty Spinney
Misty Spinney is a hair stylist, makeup artist, and fashion stylist with a strong background in design and deep passion for creativity.
DIY Style
Our undergarments might have taken a backseat in 2020, but with a new year upon us, we're feeling inspired to reprioritize our most intimate clothing layer — especially in time for Valentine's Day. Because hey, what better way to kickstart a season of self-love than by treating yourself to a confidence-boosting set of lingerie?
We turned to trusted intimates brand Adore Me to set us straight on trends for the year ahead, featuring size-inclusive bodysuits, romantic bustiers, lacy babydoll styles, and everything in between. Luxe sets start at $24.95 with free shipping and exchanges, and if you're not sure what style would work best for you, Adore Me has an at-home styling service called the Elite Box. You can try everything on from the comfort and safety of your home, keep what you love, and send back the rest totally hassle-free. Need more to pique your interest? Scroll ahead to see the silky lingerie and loungewear pieces we're adding to our cart.
Fashion