Guy Gift Alert! Dapper Wallets From Discarded Fabrics & Neckties
Nov 18, 2011
---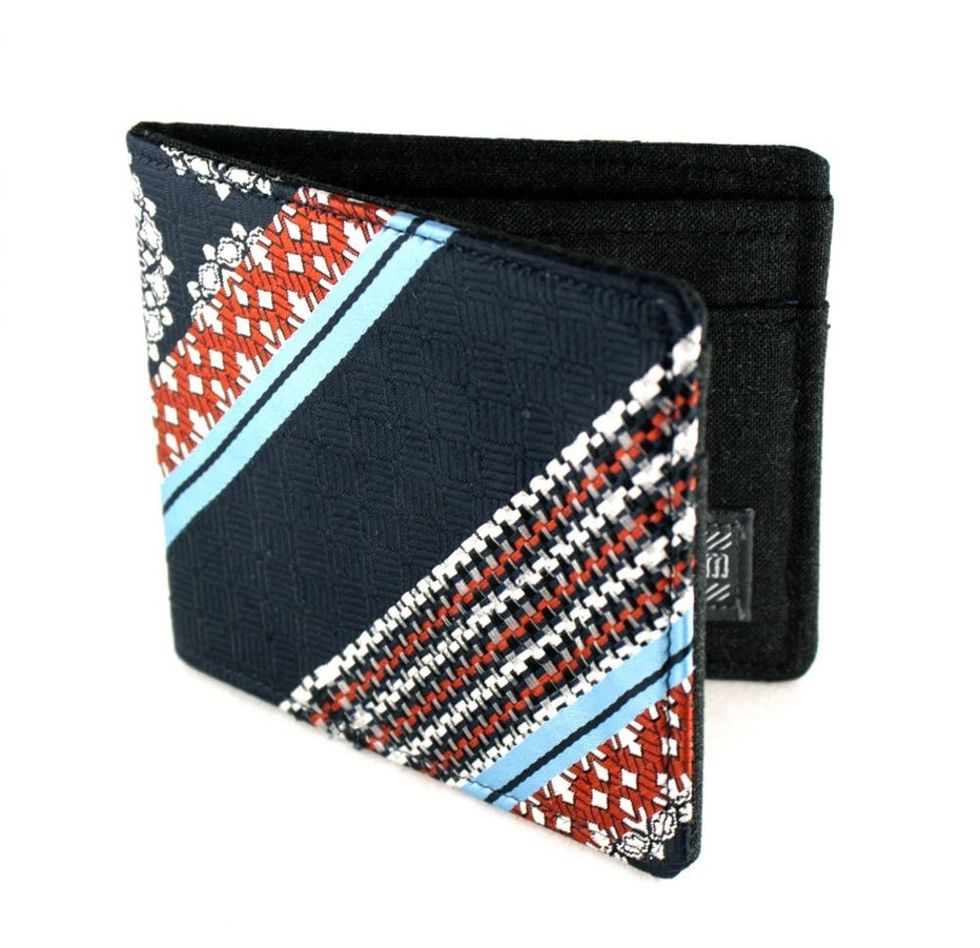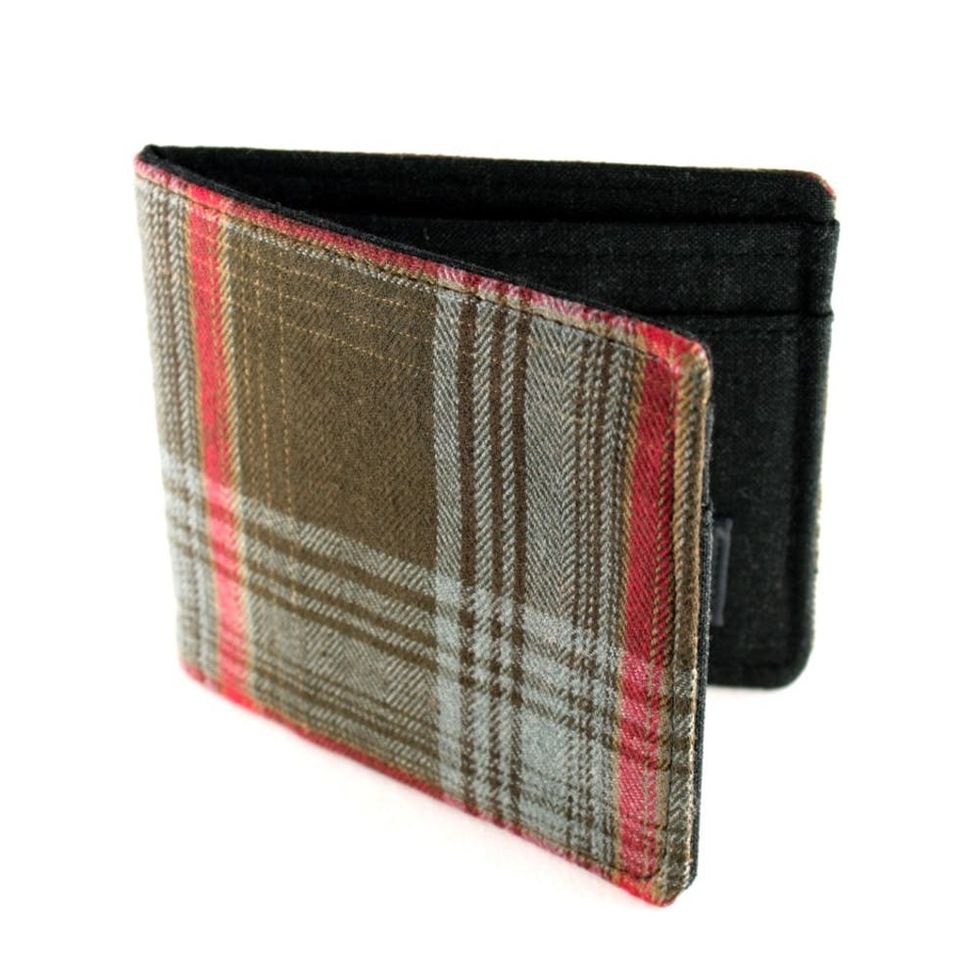 They have four collections to choose from:
– Spiffy Lumberjack (plaid flannel)
– Natty Professor (lots of wooly and serious patterns)
– Uncle Larry (crazy prints and colors – obvs, this one is my favorite)
– Prepster (stripes, argyles, etc)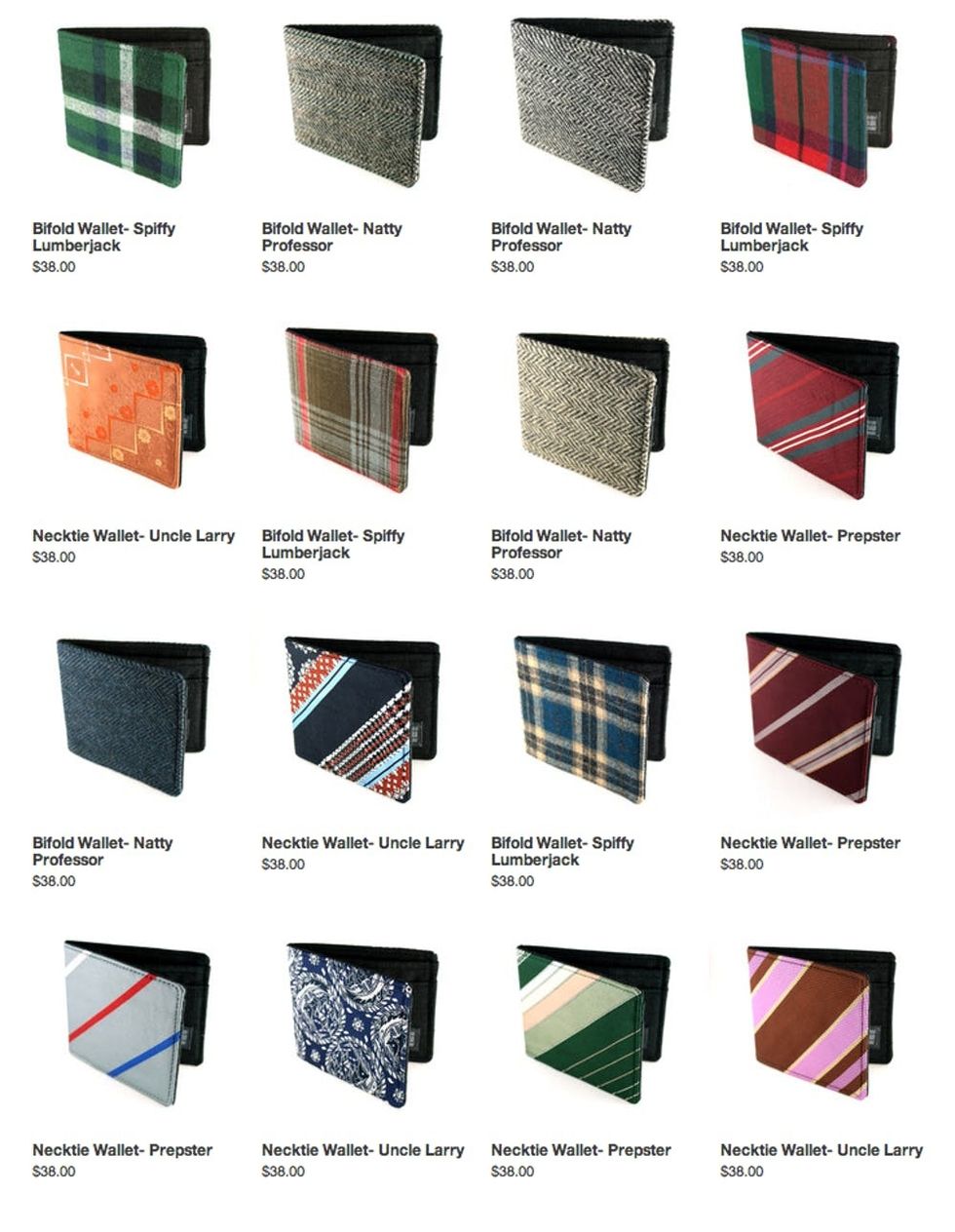 For only $38, it's not a bad gift idea (or too much to splurge on yourself). Or, if you have a tie or fabric of your own that you'd like to turn into a more personalized wallet, this seller on Etsy will accept goods you mail her and will stitch up a custom billfold for you. Here's to a more creative back pocket.