The Best Nude Bra Alternatives, According to an Expert
Apr 16, 2017
There's been a lot of conversation surrounding the idea of "nude" when it comes to bras. More and more, lingerie companies are jumping on the bandwagon of creating a full spectrum of flesh tones that reflect diverse versions of nude. And bravo! We are always happy to see brands acknowledging the importance of representation. But what if we told you it's not totally necessary to find a bra that matches your skin color exactly?
---
According to stylist and bra guru Jenny Altman, finding a great bra that won't show under your white shirt is about tone, and that doesn't necessarily mean 74+ shades of "flesh." There are nude alternatives, and they can be totally practical without sacrificing the pretty.
According to Altman, "I love pale pink and pale gray for lighter skin tones. For darker skin women, darker gray and even red (yes, red!) will work. The idea is that you need a 'tonal' color, which blends with your skin under white way better than the starkness of white or black under white. So skip the white or black bra this season and go for something that makes you feel prettier."
We're here for it. Below, peep some of Altman's unexpected favorites that get the job done — bras that won't show underneath when you have your shirt on — but still feel pretty when you take it off.
For light skin tones: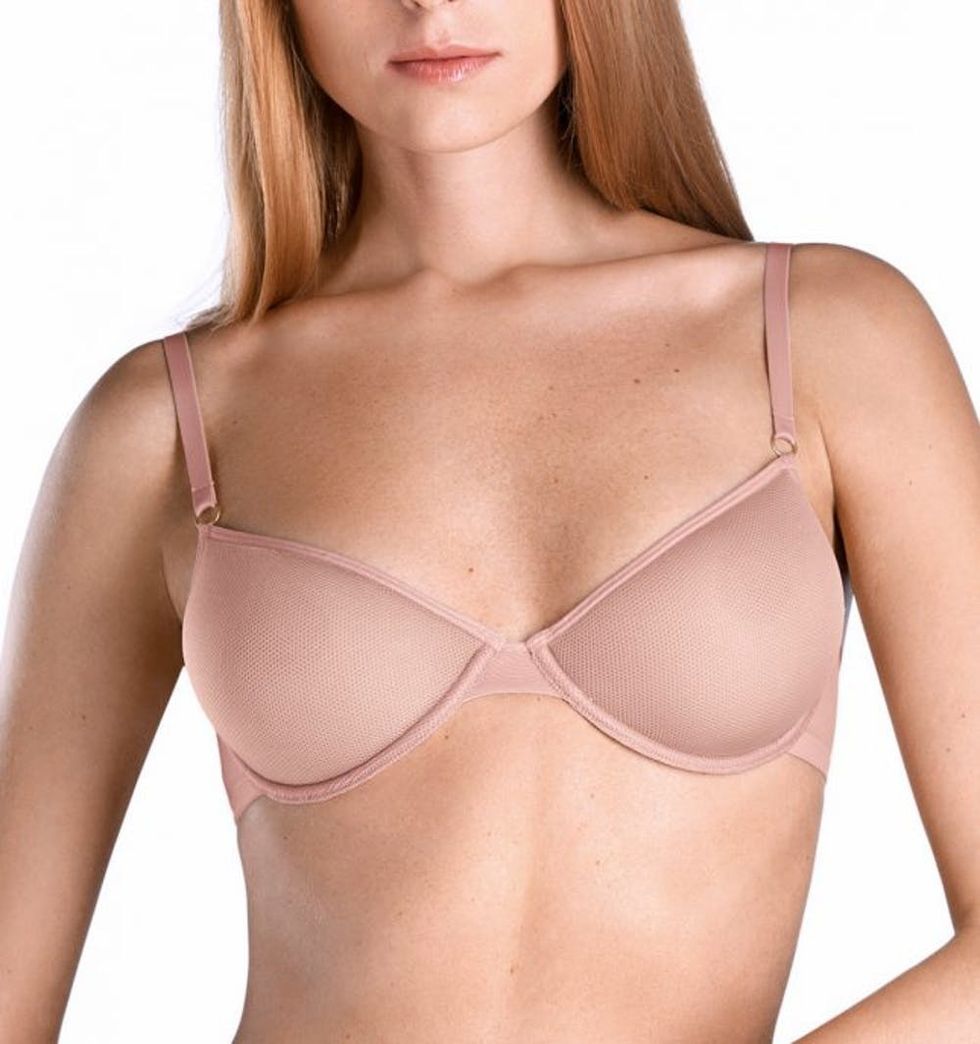 "Made of lightweight tulle and a dual layer foam 'spacer' fabric (rather than a single layered dense padded cup), not only is this bra breathable and light, but it's totally supportive," says Altman. "In a soft, rosy color like "Nature," it looks (and feels) almost invisible against lighter skin tones, but still sexy and chic." No granny vibes here!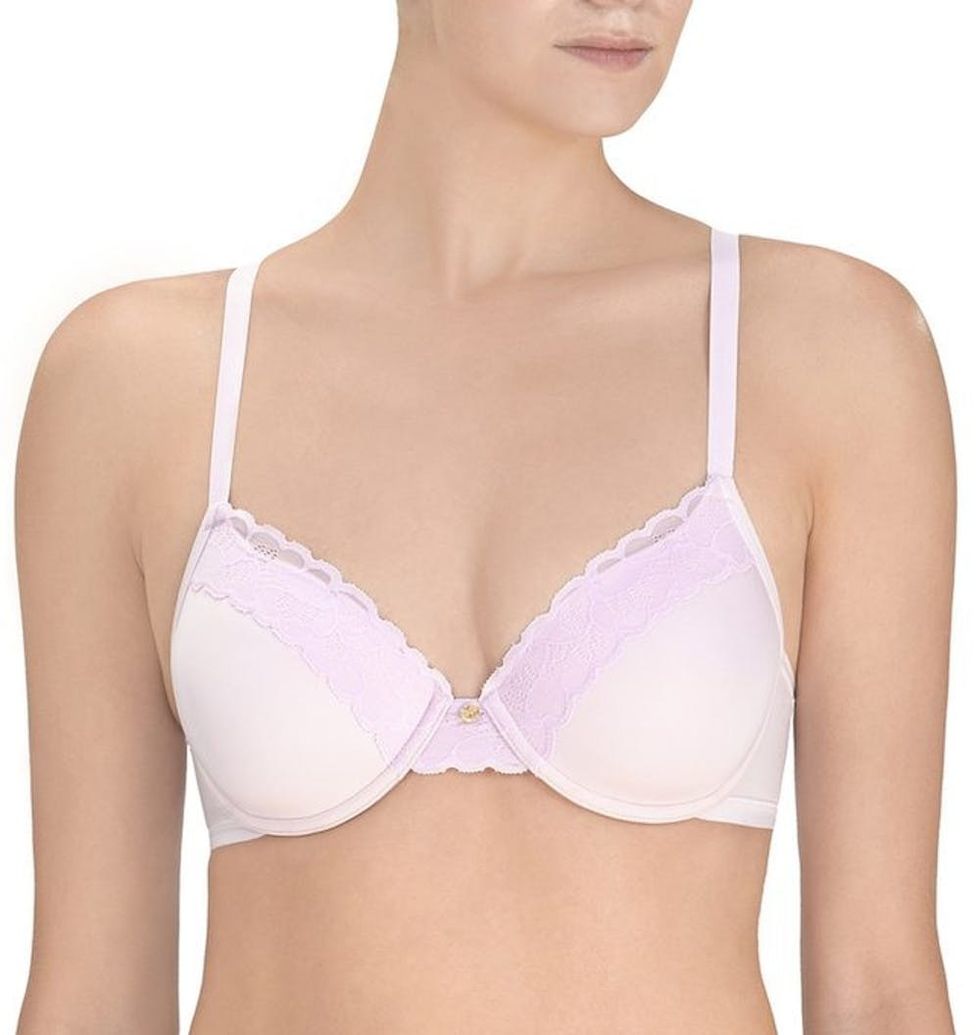 Says Altman, "This bra is REALLY pretty and comes in a great range of colors. It's smooth across the cups with lace detail so it feels more 'pretty' than 'basic.' I like the Tulle and Light Lilac for light skin."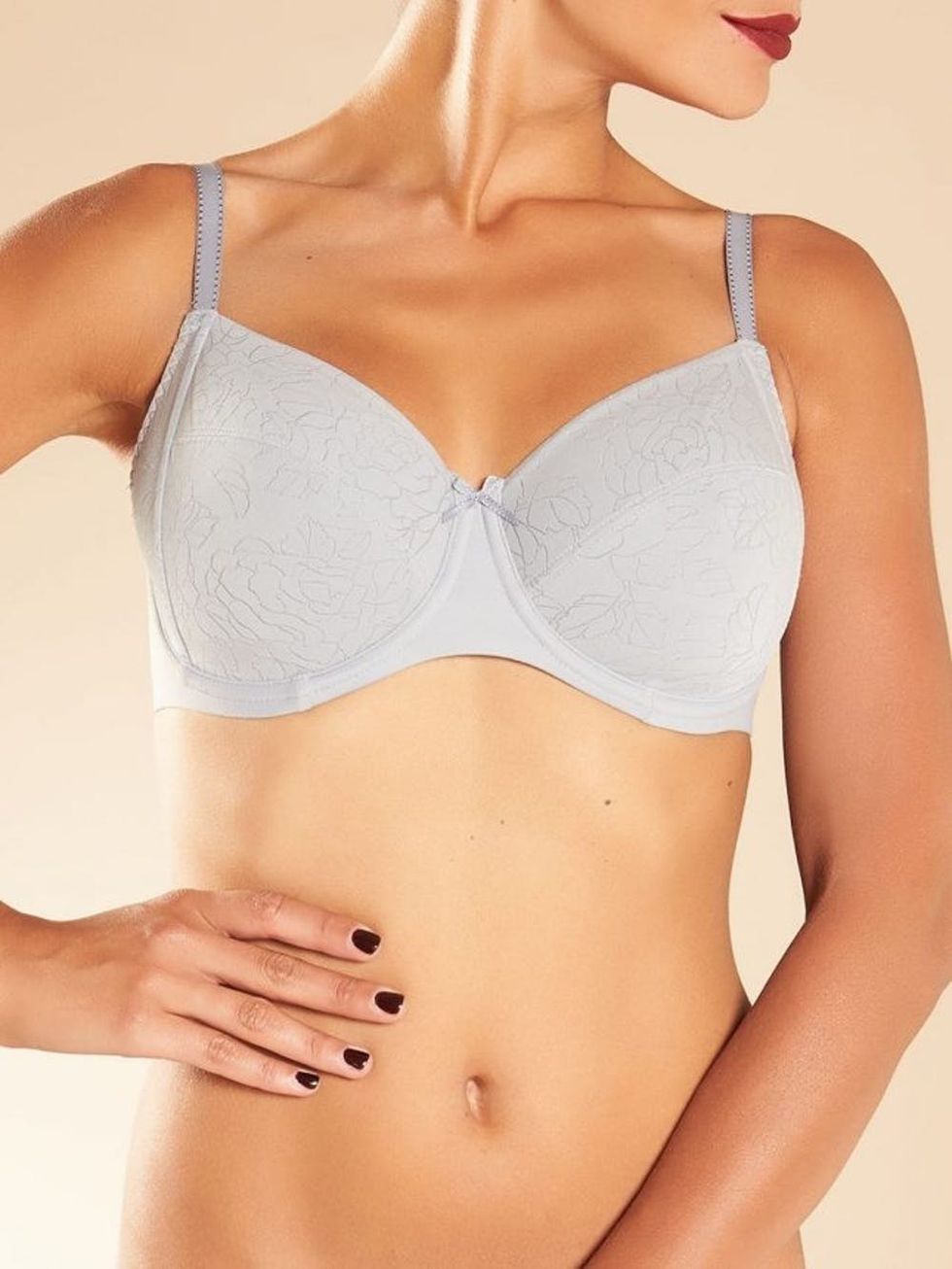 "This bra comes in versions of nude, but the best nude alternates here are pink and gray if your skin is lighter to medium shades," the founder of
I Love a Good
says. "They're soft enough to pick up on your skin's underlying tones and blend easily under white tees and tops at the same time."
For Light to Medium Skin Tones: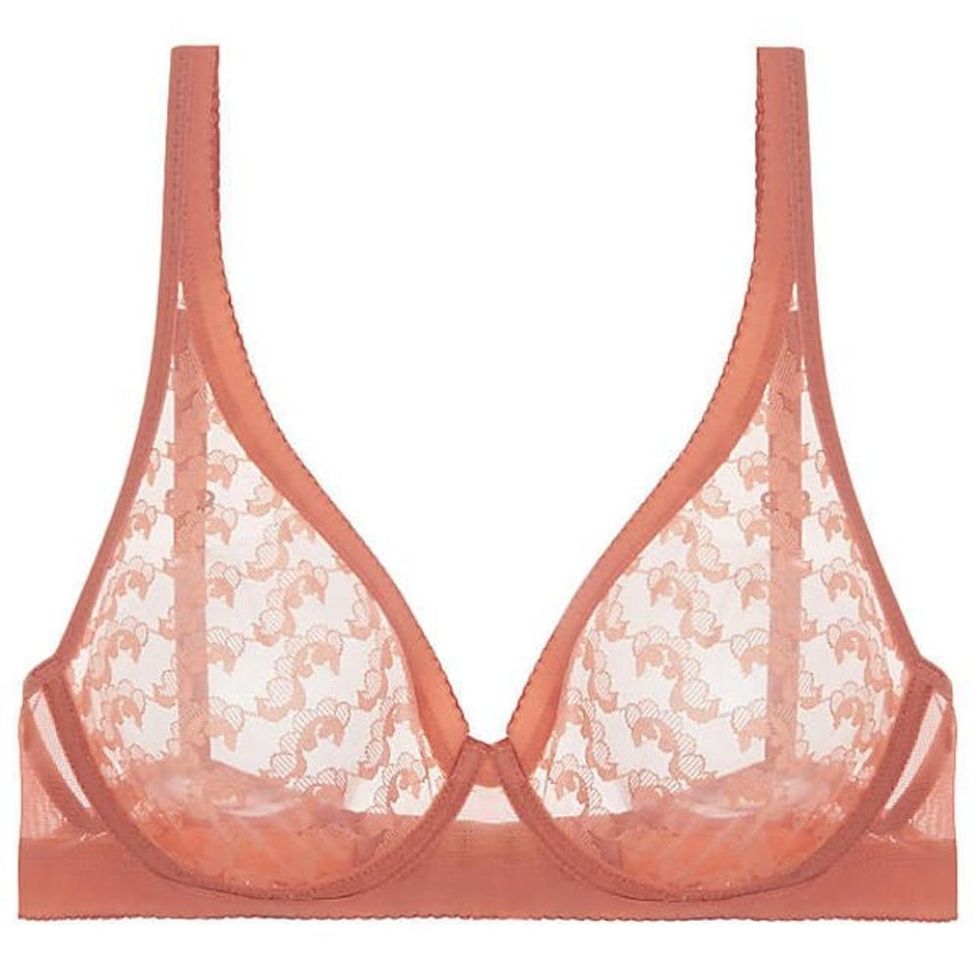 "If you're light to medium skin tone and want the nude effect but still love lace and texture, this peachy 'Rosewood' color is perfect," she says.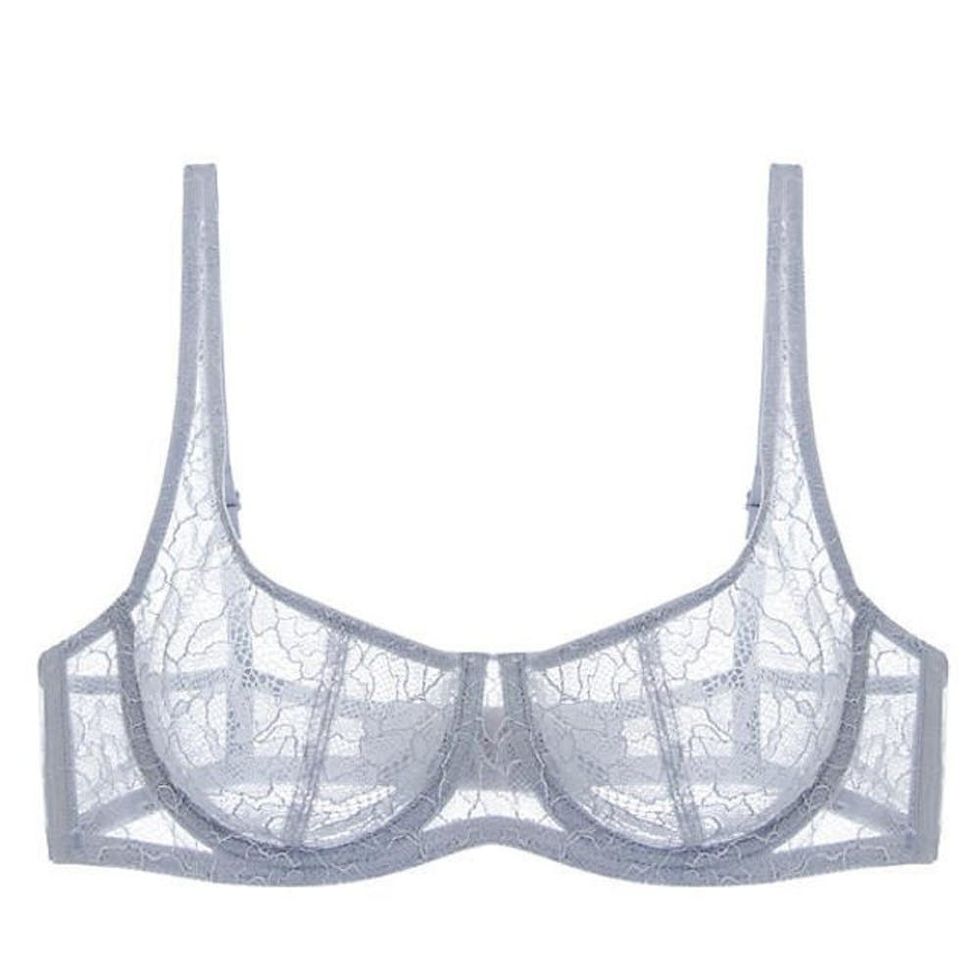 "Dove gray is actually fantastic for all complexions. It's light but has no 'brightness' to it and would fade away as would a nude," Altman notes. "Plus, the whisper soft, delicate lacey option just makes you feel super sexy."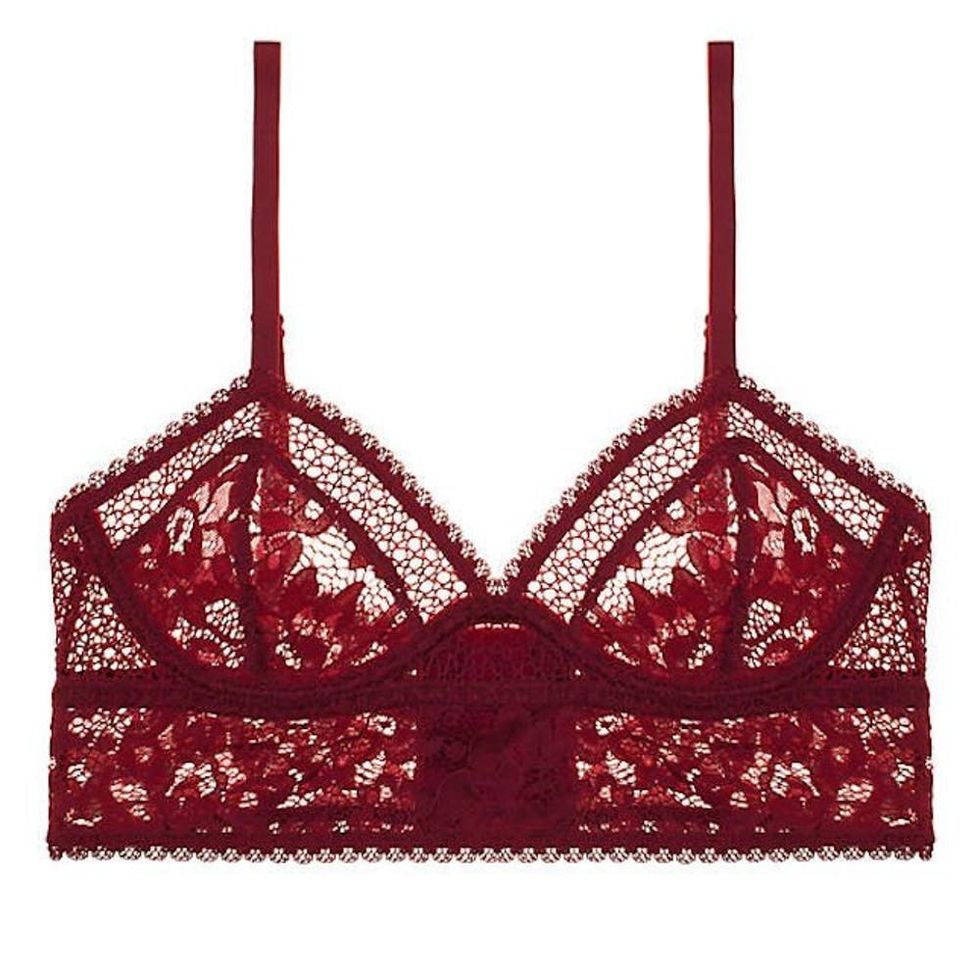 "Dark skin would be beautiful in this deep red," Altman explains. "It has the 'tone' you need to be invisible under clothes for darker skin. Trust me, just give it a try!"
For Medium to Darker Skin Tones: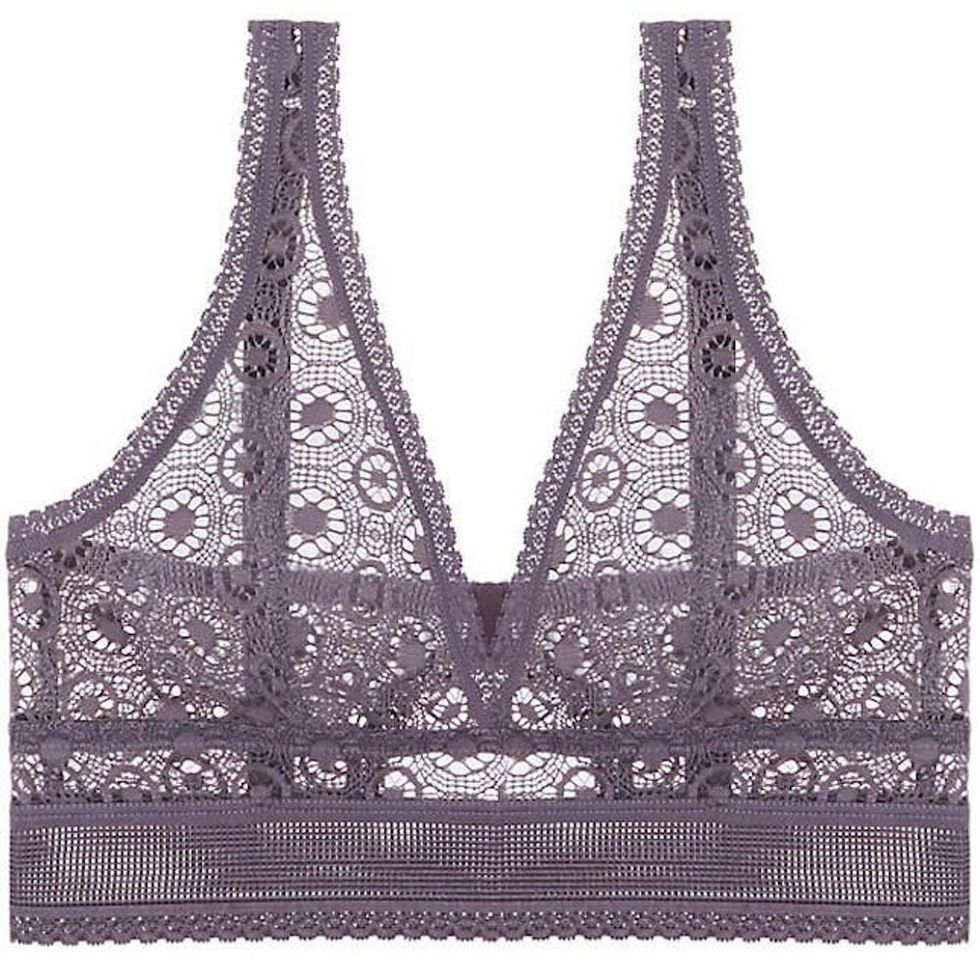 "Grayish purple is beautiful for medium-dark skin tones. Again, since there is nothing bright about it that means that it will remain invisible under white fabric," she says. "If you need more support, the
Natori Hidden Glamour Bra
($70) also comes in gunmetal, which fits this bill, as well!"
Trends and Inspo