10 Items From Zara's Holiday Decor Line That You Can Totally DIY
Nov 12, 2013
While we love ourselves some Zara (like, really love Zara), we are women who like to get our hands dirty as well. And frankly, sometimes it's much more affordable to DIY than it is to buy. As we were perusing the site's new holiday decor line, we came across many products that would be so simple to make. In fact, if you got enough of the materials, you could probably make enough of these to keep for yourself and to give as hostess gifts, too. All for the cost of the real thing. Take a look at how we'd hack 'em.
---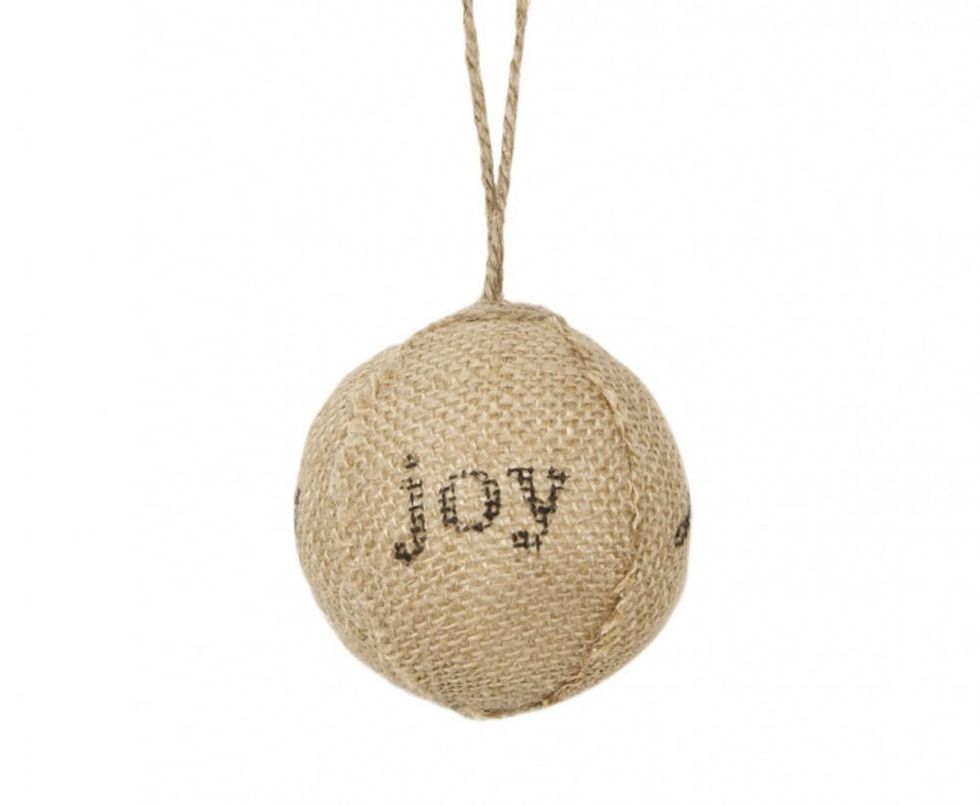 1. Letter Christmas Bauble ($5): While this is rustic and lovely, we think we could make this ourselves by purchasing discount ornaments and hot gluing burlap around them. Then just tie with twine and hand stamp or hand letter the word of your choice on top.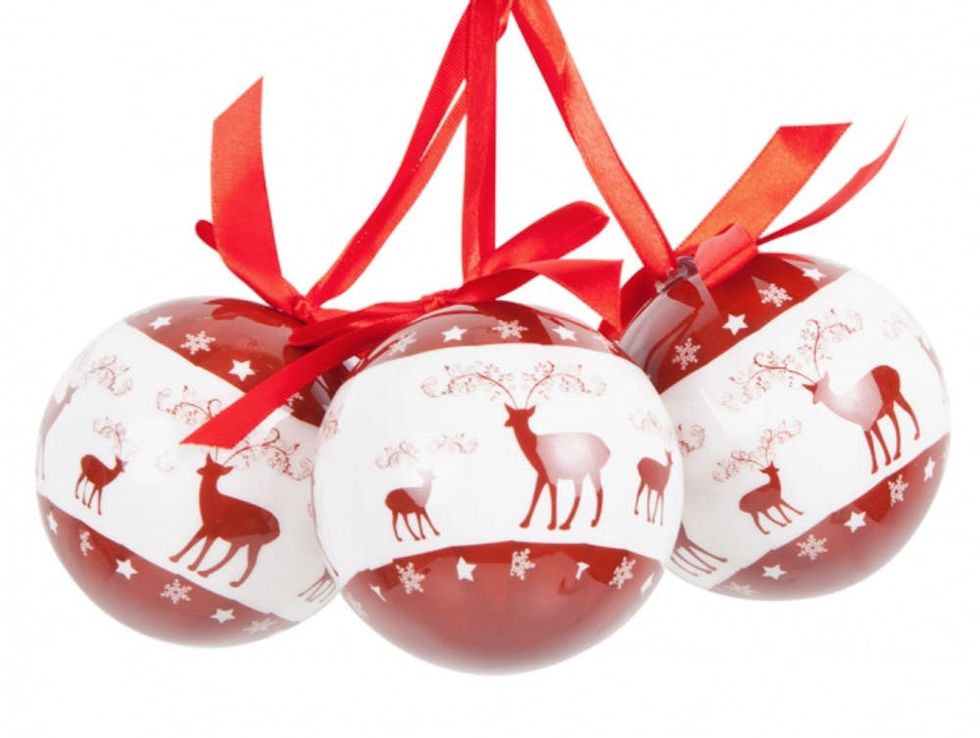 2. Reindeer Christmas Ornaments ($17): This one would be simple to make. Just print out the holiday print of your choice and carefully place on the inside of a clear glass ornament. Then, just tie with red ribbon.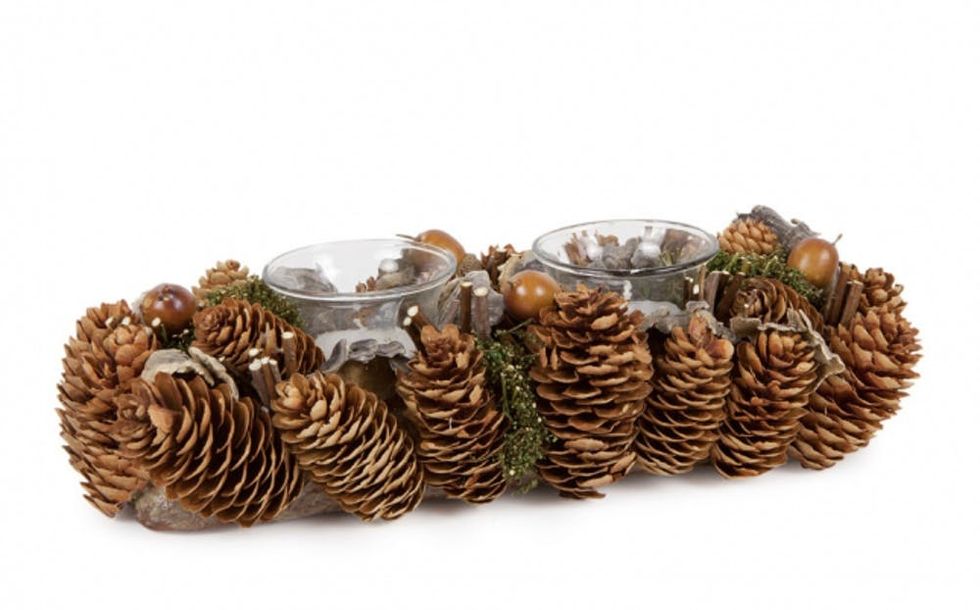 3. Pine Cone Candle Holder ($26): We love the wintery look of this and could totally replicate it by gluing pine cones and acorns together around clear candle votives. (Our latest Brit Kit comes complete with candles, votives, and colorful clay you could use to decorate!)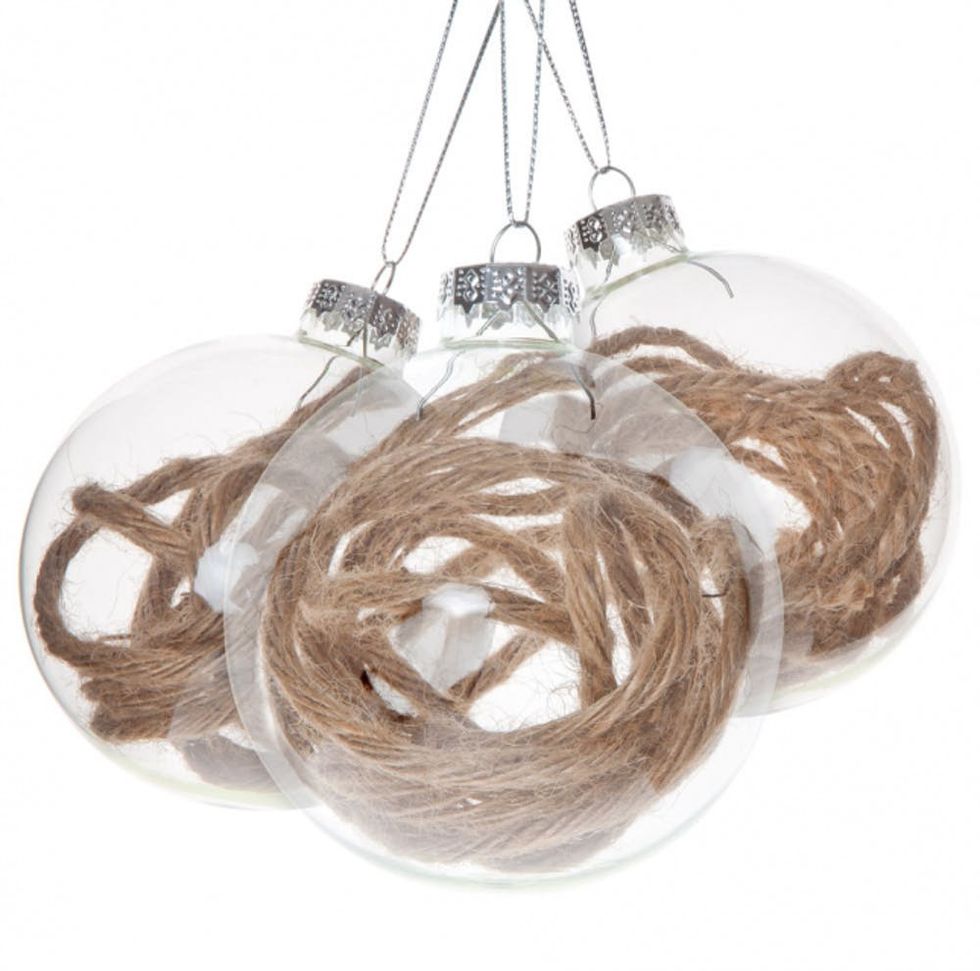 4. Jute Christmas Ornaments ($17): Wait. Do we even need to describe how you would make this one yourself? We'll take our bets that you guys are smart enough to figure it out.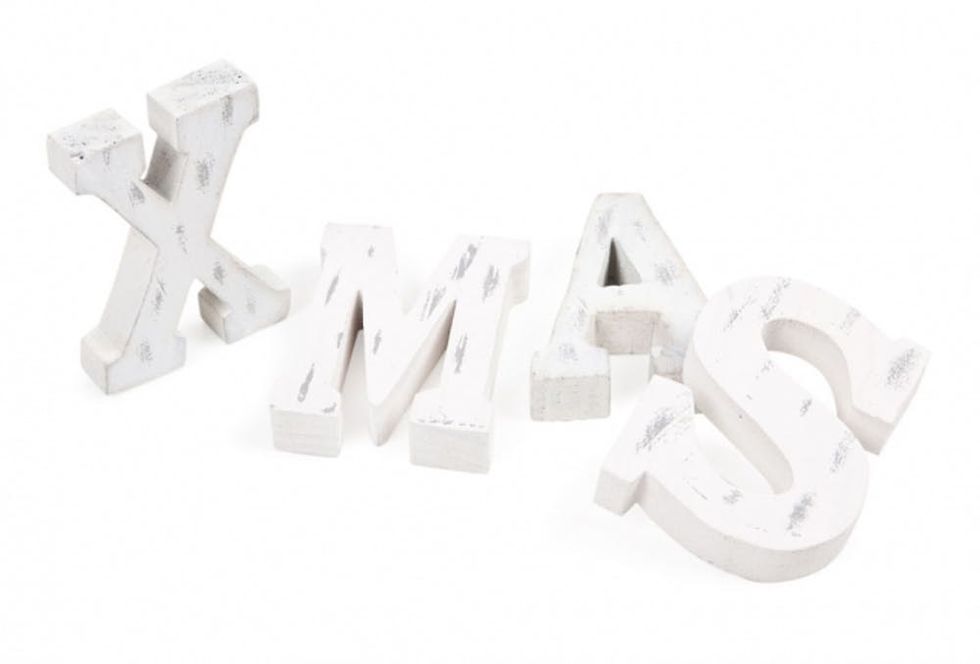 5. XMAS Letter Decor ($17): While this is a pretty good price for what you get, you could take it to the next level by using our hack for turning cardboard letters into a vintage marquee.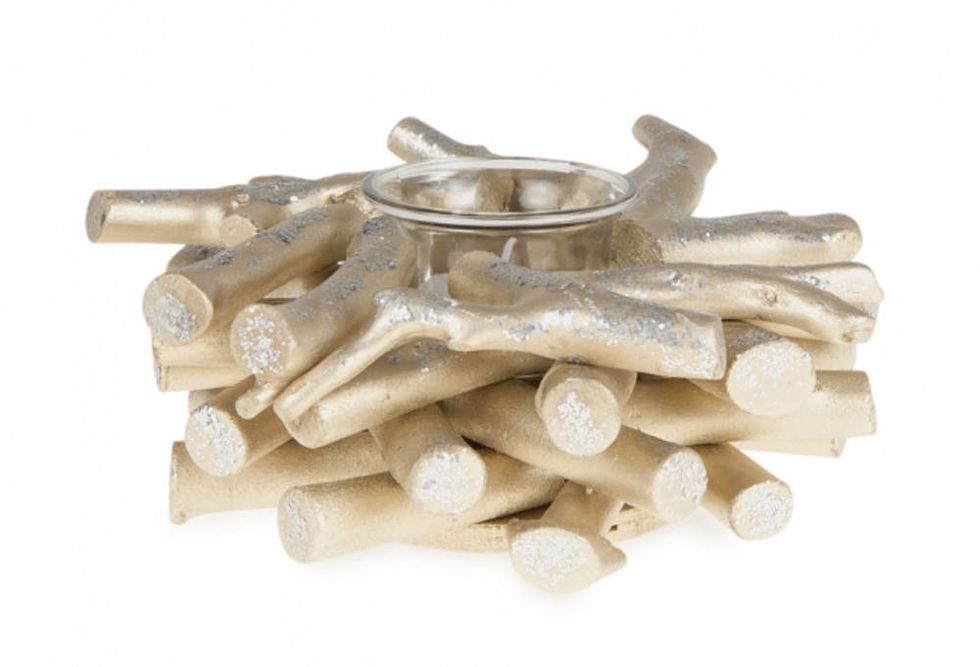 6. Wooden Twigs Candle Holder ($17): Another easy one. Find some thick sticks, spray paint them gold, sprinkle on some silver glitter, then glue together around a glass votive. Voila!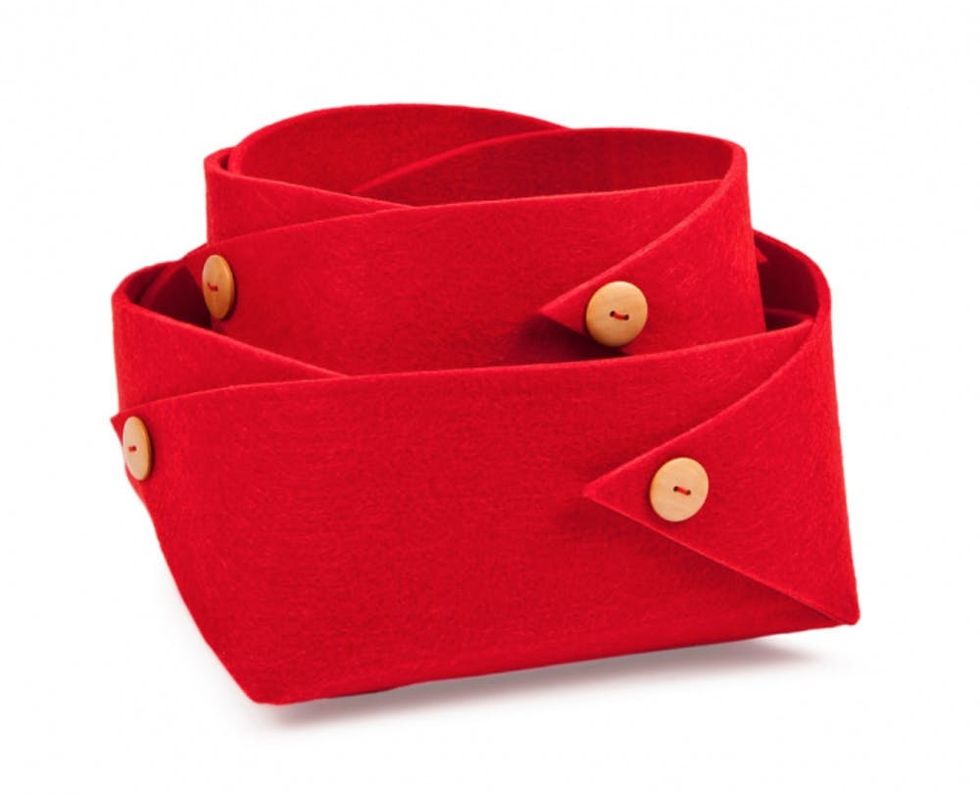 7. Felt Christmas Basket ($26): The thickness of the felt you use is important here. Once that's sorted out, you can recreate this look by gluing or stitching a couple of pieces together. Then just sew on a big wooden button.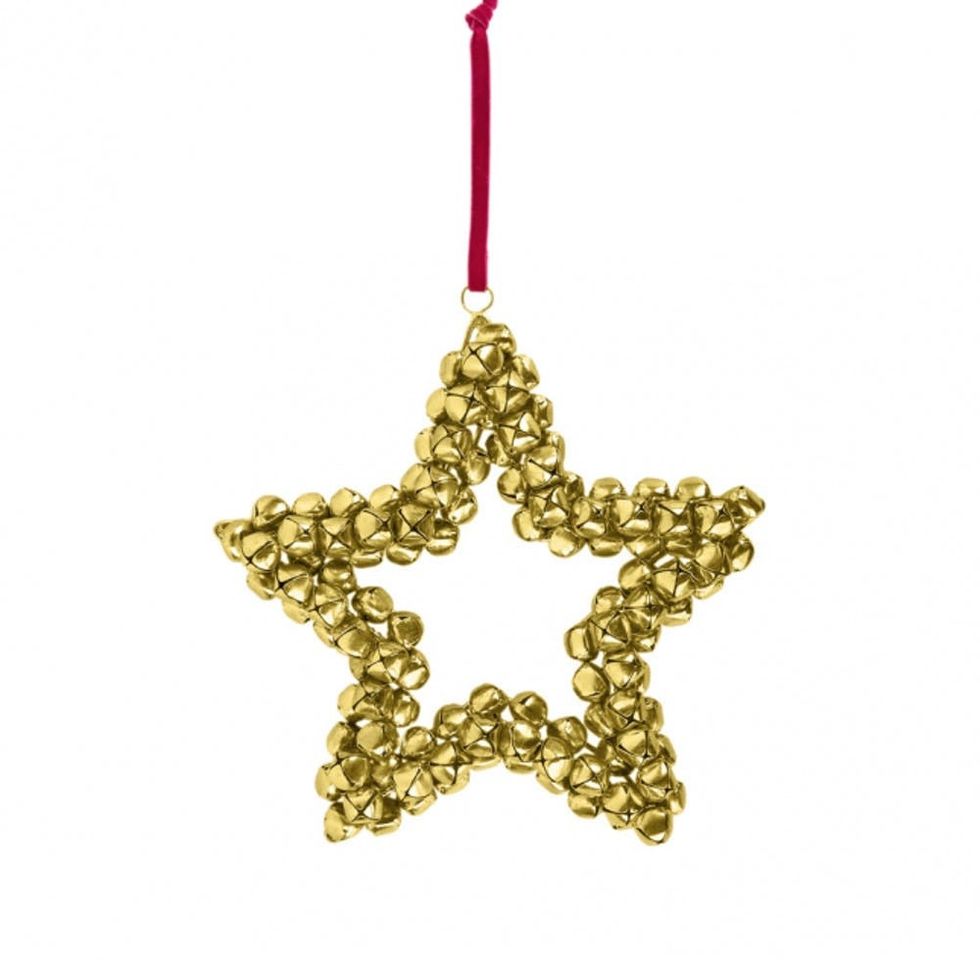 8. Decorative Star Decoration ($36): Here's how we'd DIY this one: start off with a wire hanger, bend into a star shape, then use string or twine to create an ornament garland of small gold bells around your star wire. Finally, use an o-ring and a red ribbon to hang.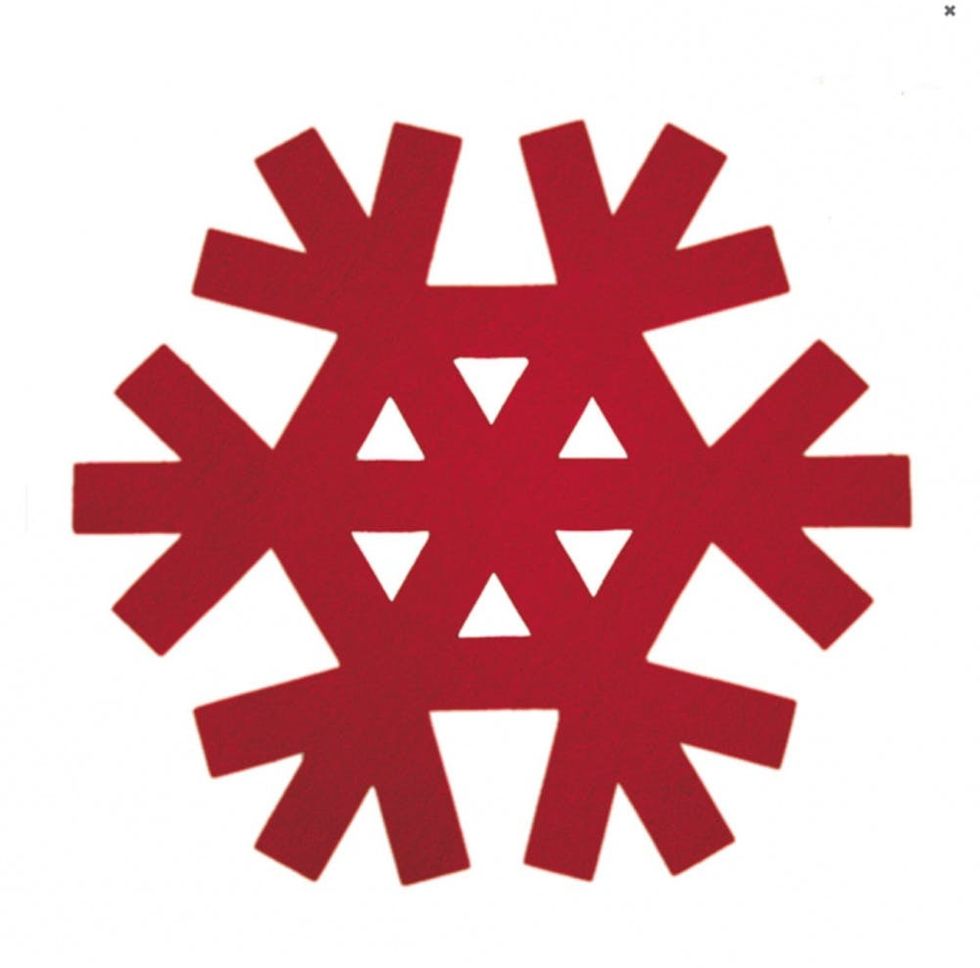 9. Felt Snowflake Placemat ($10): The hardest part of DIYing this one would be coming up with a good stencil to use. After that, just cut out your felt! (Note: try to use thick felt for a more durable placemat.)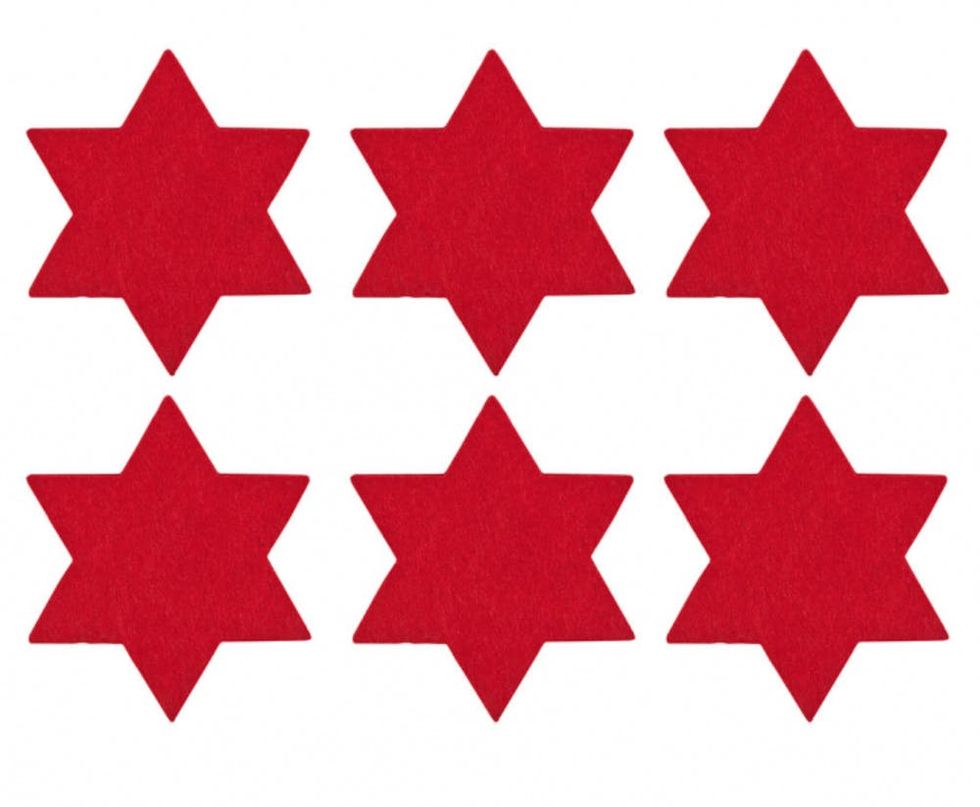 10. Felt Star Christmas Coaster ($10): So cute and so easy to make! Just stencil a star, then cut out from felt. Easy peasy.
Have you guys already started purchasing holiday decor? If so, where are you shopping? We'll try to tackle more easy holi-DIYs soon!