Amazon Is Selling a Way Cheaper Version of Le Creuset and We NEED It
Jun 06, 2018
Amazon never ceases to amaze us with its myriad of homeware offerings, especially since they're often priced well below what we'd pay in brick-and-mortar stores. Case in point: the *shockingly* affordable version of the cult classic Le Creuset Dutch oven we recently stumbled upon.
---
If you're a kitchenware buff, you're probably familiar with Le Creuset, AKA the French brand behind some of the world's most iconic Dutch ovens — with a price tag that reflects its icon status (many cost around $300).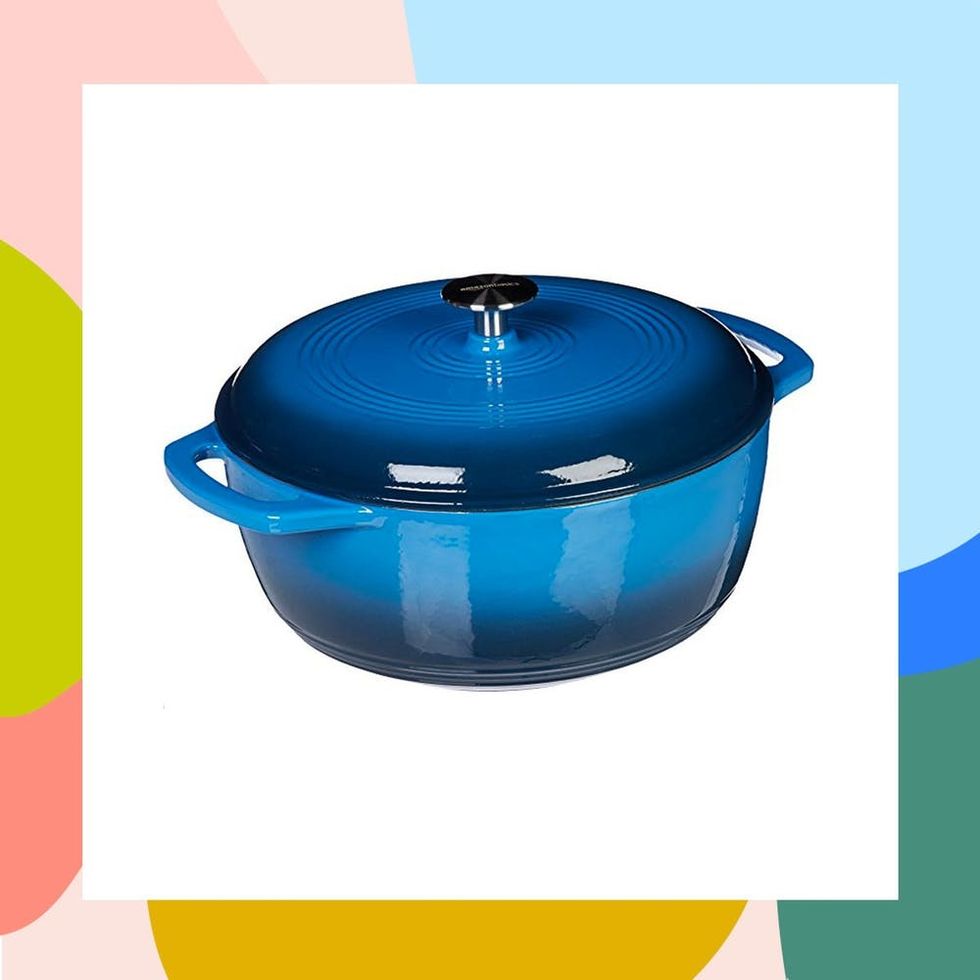 The aforementioned Amazon find, however, costs a mere $45. The Enameled Cast Iron Dutch Oven, as it's called, is part of the Amazon Basics kitchenware collection, and it's practically identical to its pricier counterpart: Think cast iron finish, circular design, looped side handles, and a durable wear that evenly distributes heat. What's more, the Amazon Dutch Oven boasts an overwhelming majority of five star reviews on Amazon. (There are a few four-star reviews, but nothing below!)
And the written reviews are equally as positive. "I ruined my Le Creuset Dutch oven and could not afford to replace it," one reviewer stated. "This is every bit as good for much less money. I wish they made other pieces to create a set." So do we, so do we.
What do you think of Amazon's version of the Le Creuset Dutch oven? Let us know @BritandCo!
(Image via AmazonBasics)
Sophie Wirt
When Sophie isn't writing, she can be found experimenting with DIY nail art and singing along to old school Britney Spears jams.