Every Braid & Boho Hairstyle You Need for Coachella
Apr 11, 2017
Food trucks, ferris wheels, music, and more — Coachella is always about making a statement! Whether you're stage hopping or escaping the heat at Coachella's hottest pool parties, pairing your desert-chic outfit with a unique, festival-proof hairstyle is essential to complete your look. So for those ready to ditch the flower crown and upgrade to a new desert 'do, we asked the beauty expert behind Barefoot Blonde and braid QUEEN, Amber Fillerup Clark, for hair inspiration. Your strands will be your ultimate accessory and the perfect touch to your Coachella look with Clark's go-to styles for this year's festival. You can thank us later. :)
Three-Braid Frenzy
---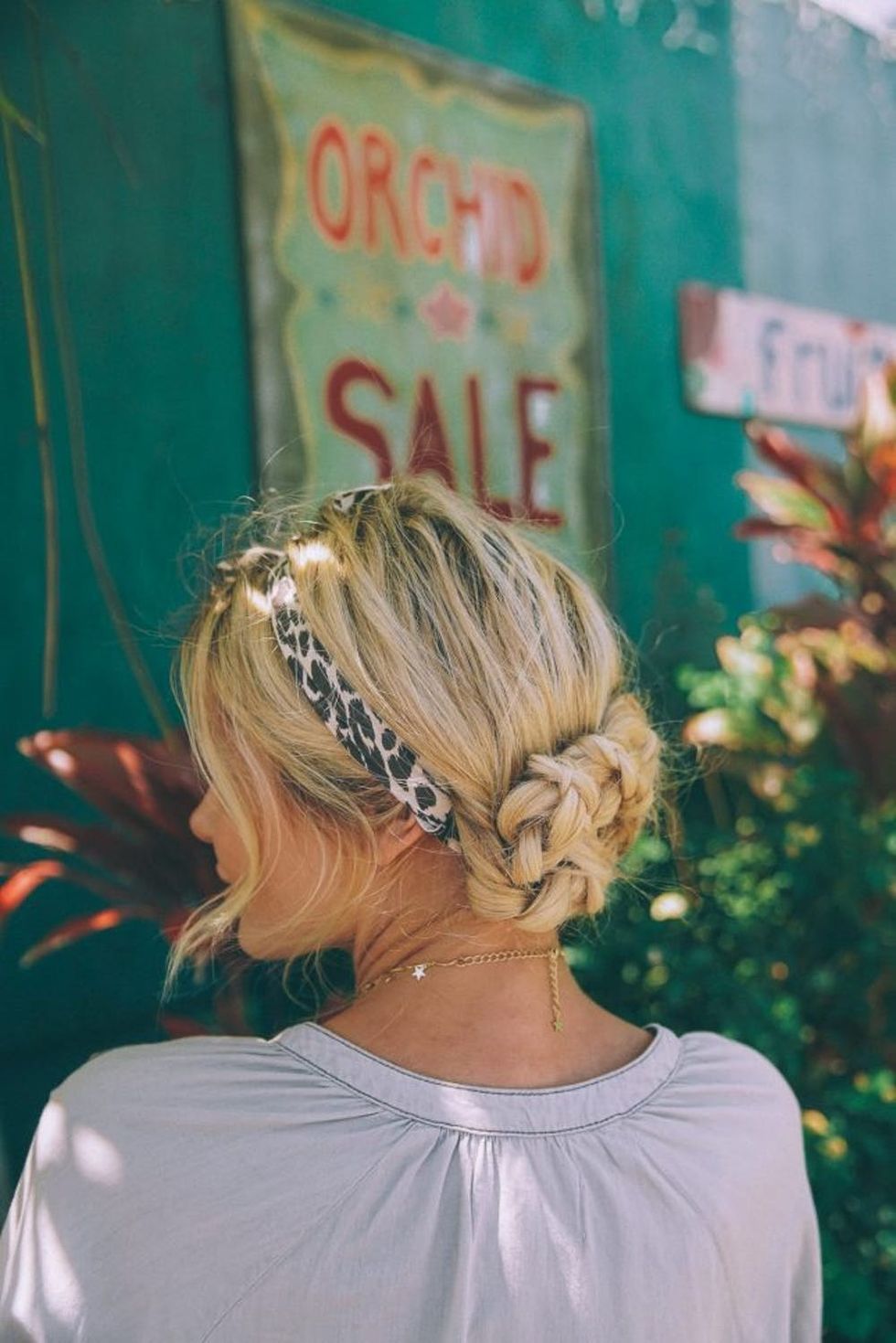 Why I love it: This style is the perfect way to add your own unique flare. I divided my hair into three sections and braided each section. From there I made little buns, then wrapped and pinned the braids. While I added a headband, you can choose a flower or barrette for a different effect every time.
Dutch Pigtails
Why I love it: I am loving pigtails lately — especially these dutch braids! Here is a tutorial on this cute, fun, and easy-to-achieve look. While they're not necessary, I added Barefoot Blonde Hair extensions to to increase the thickness and length of the plaits.
Natural Curls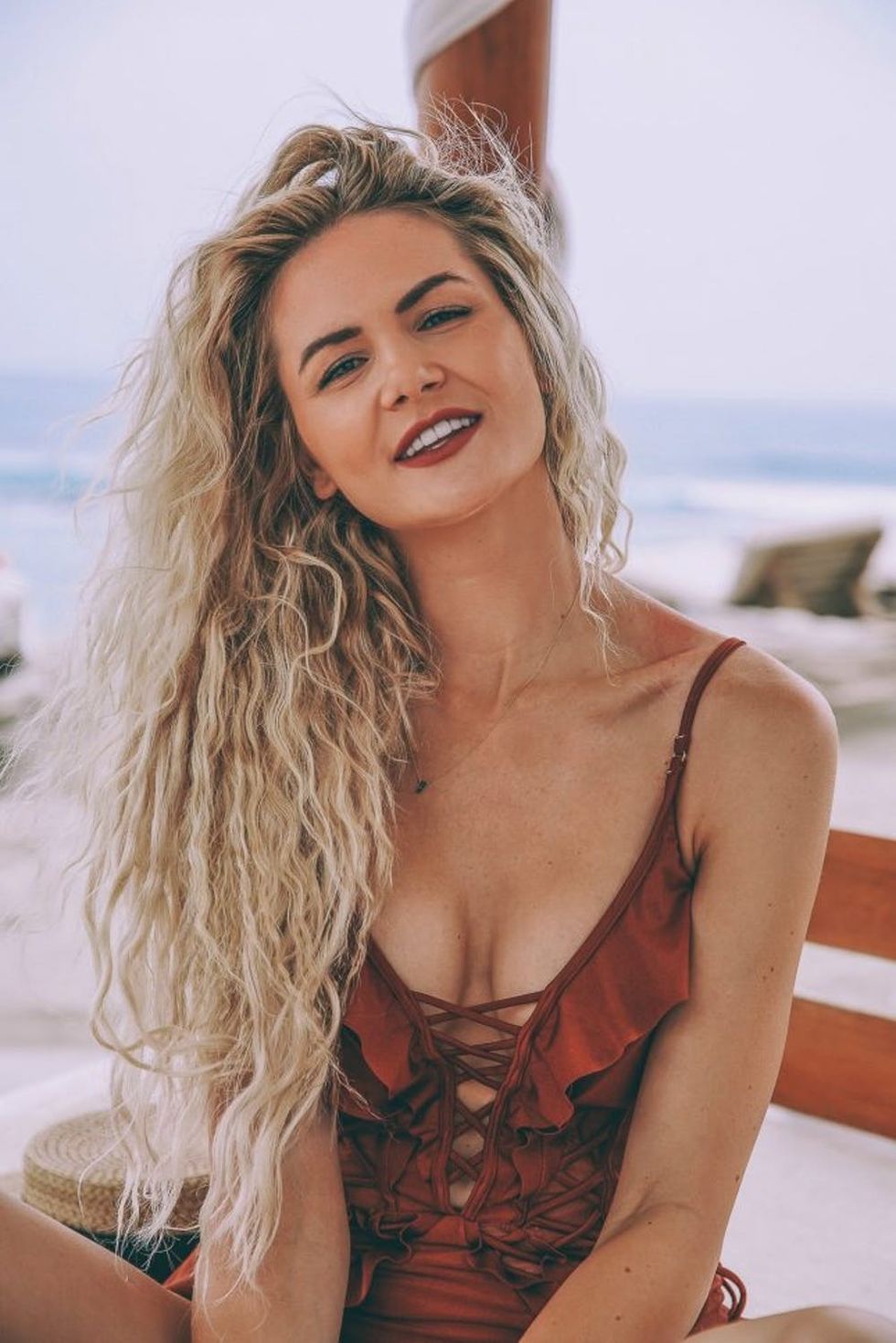 Why I love it: You know by now that I'm an advocate for using the least amount of heat on your hair as possible, which is why I rock this style often. Natural, check! Beachy waves, check! No heat, check!
The Halo Braid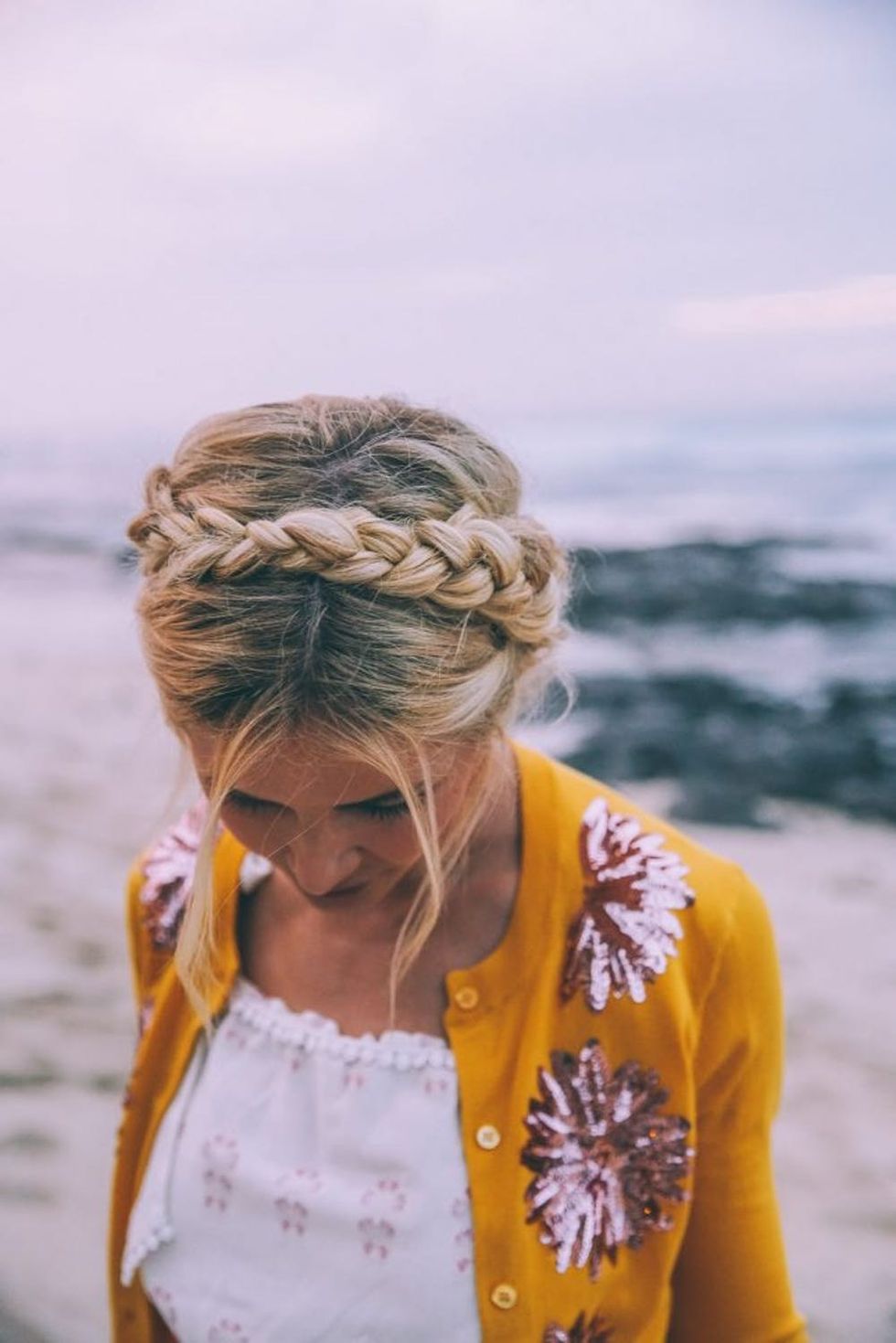 Why I love it: Hair crowns for Coachella? Groundbreaking. But really, this is one of my favorite "go-to" styles. It'll look like you spent a lot of time and effort to get here, but it's actually really simple to create.
Messy Top Knot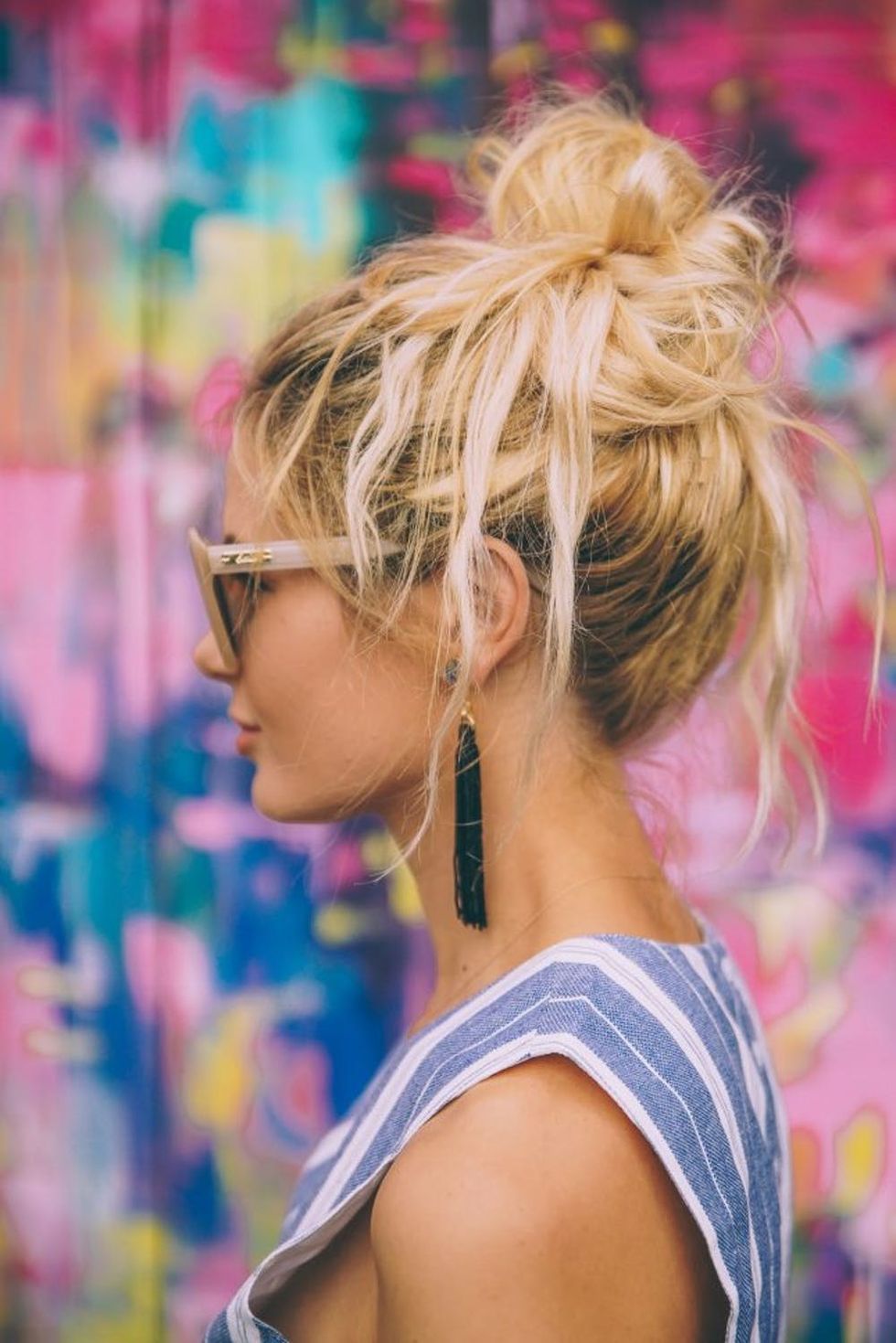 Why I love it: You heard it here first. The messy bun never goes out of style. (Fingers crossed!) Plus you'll never wear it the same way twice — which just adds to the fun!
Fishtail Pony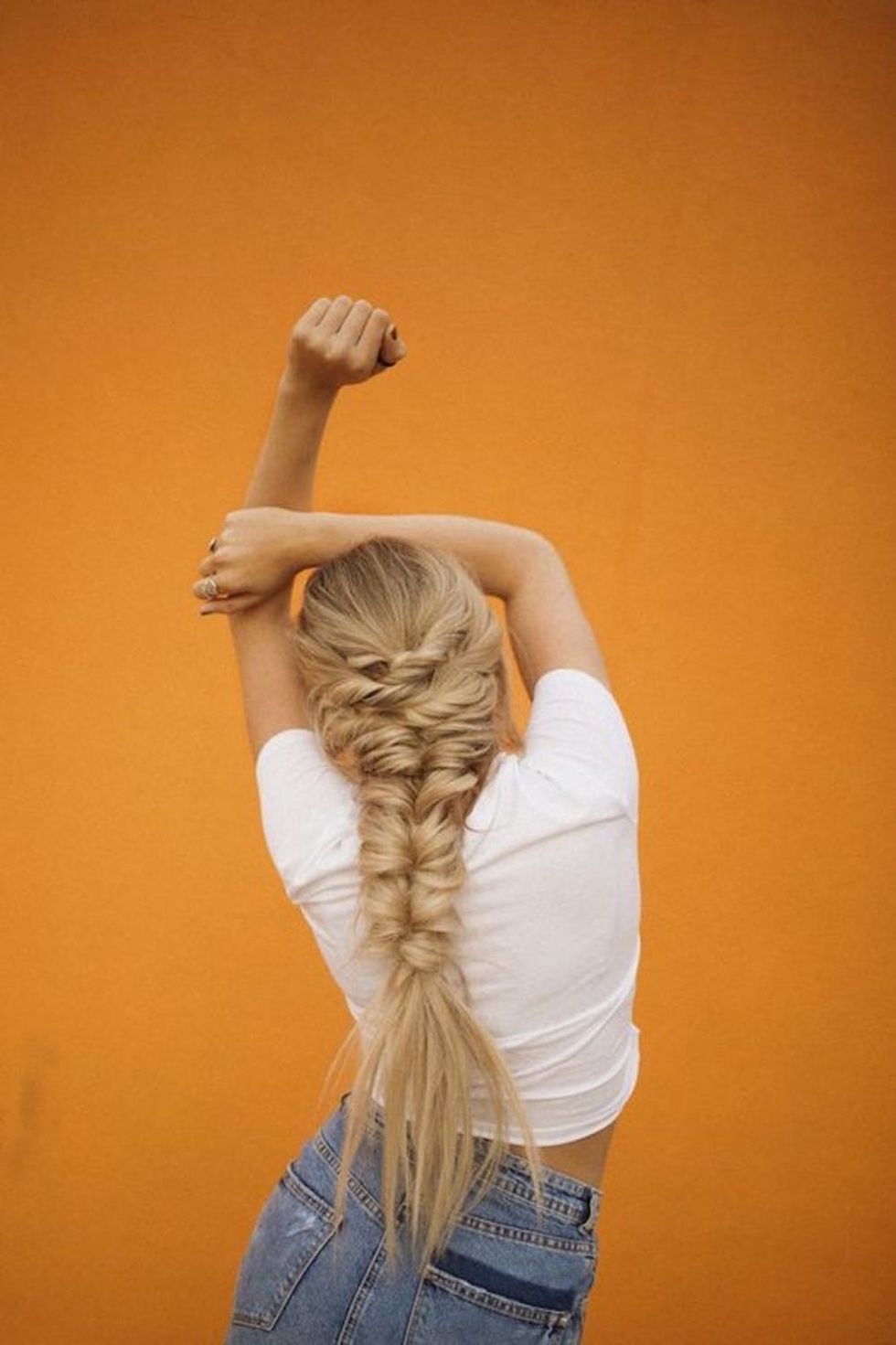 Why I love it: This braid-upgrade keeps your hair out of your face and off your neck — which is all you can ask for when you spend a hot day outside. Tip: Once braided, gently pull each section loose to make your fishtail look extra full!
No-Show Three-Strand Braid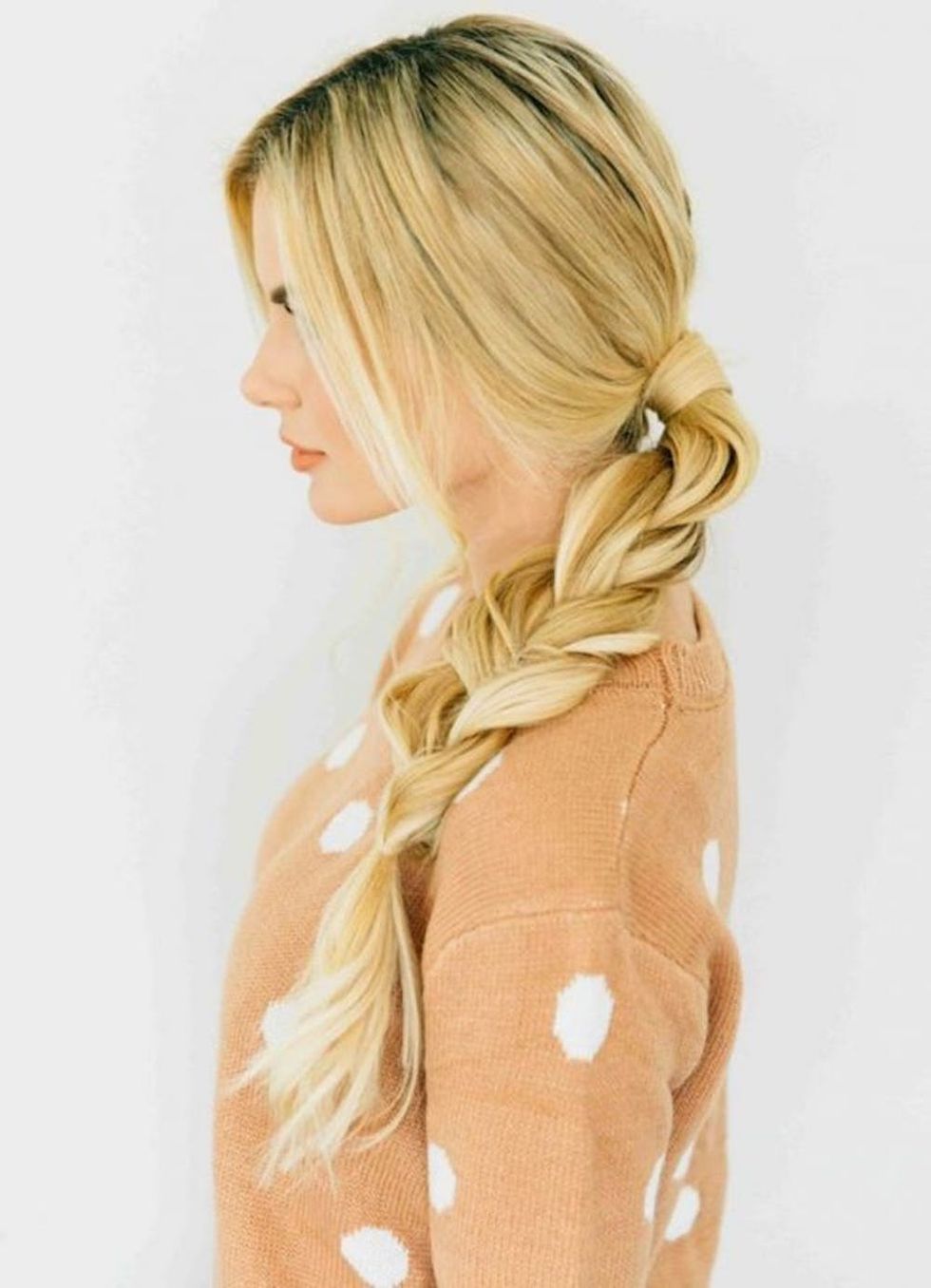 Why I love it: It doesn't get easier than this. It's just a simple three-strand braid pulled apart to look thicker: high impact with minimal effort. Wrap your hair around the hair tie for a polished finishing touch. Check out the tutorial, along with two other quick and easy styles (that take only three minutes or less!)
Which hairstyle is your favorite?! For more beauty advice, hairstyles, and tutorials, visit BarefootBlonde.com.
Want more beauty tips? Follow Brit + Co on Pinterest!
Hair