Chippin' & Dippin'
Mar 23, 2012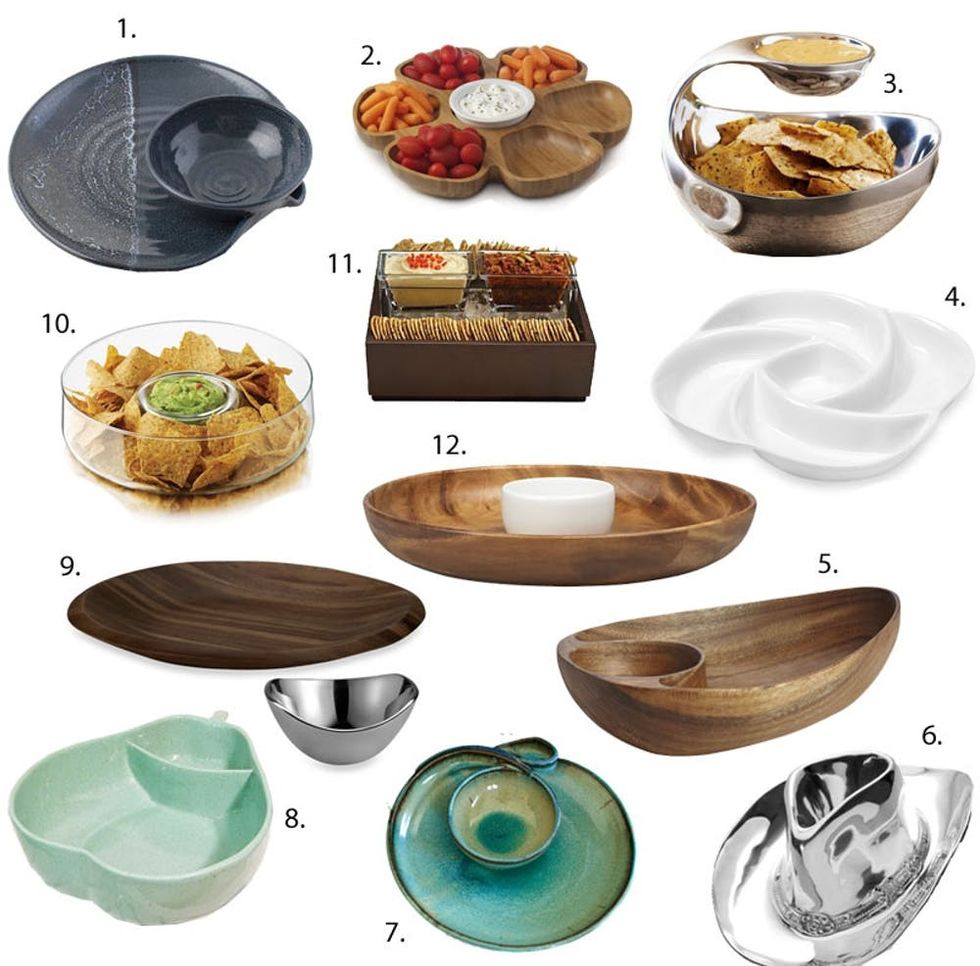 Speaking of random (but delicious) food-centered holidays, today is apparently National Chip and Dip Day. Any frequent hostess or host will tell you that good old chips and dip is the bread and butter of any cocktail party or happy hour, so why not class up your favorite party staple?
---
Pro Chip n' Dip Tip: There's a whole host of incredible vintage, handmade, one-of-a-kind chip and dip platters on Etsy. Do a straight up "chip and dip" search and feast your eyes on mid-century ceramic awesomeness.
1. Blue Eagle Pottery Chip and Dip Platter ($65)
2. Bamboo Lazy Susan ($50)
3. Nambe Scoop Chip and Dip Server ($225)
4. Swirl Chip & Dip Server ($20)
5. Scandinavian Carved Wood Chip Dip ($39)
6. Silver Cowboy Hat Chip and Dip ($85)
7. Handmade Ceramic Chip and Dip ($85)
8. Retro Pfaltzgraff Chip and Dip Pear ($22)
9. Wood Classics Dansk Chip N' Dip ($70)
10. Glass One Piece Chip and Dip ($20)
11. Cubist Chips + Dip Set ($70)
12. Acacia Chip and Dip ($30)
How do you get your chips and dips on when it's party time? Got any awesome dip recipes we've just gotta try? Leave us a note in the comments below or say hi on Twitter. Happy Chippin' & Dippin'!
Anjelika Temple
As Chief Creative Officer and Founding Partner at Brit + Co, Anjelika Temple brings her voracious consumption of all things creative and colorful to DIY projects, geeky gadgetry finds and more. When she's not DIY-ing her heart out, you'll find her throwing dinner parties with friends or adventuring with her husband David, their daughter Anokhi, and their silly dog Turkey.