Make This Cheese Fondue With Mini Potato Dippers Recipe Your New Festive Tradition
Dec 08, 2016
You probably think you read the headline for this article wrong… I mean, fondue? What is this, a Mad Men retro party? Fondue used to be all the rage in the '60s and '70s, but has massively fallen out of favor in our carb-phobic times. Well, I say Christmas is the right time to embrace this delicious, rich, cheesy dish — after all, it is meant for sharing, and what is Christmas for if not getting together with friends and catching up over a steaming pot of fondue and a few glasses of wine?
---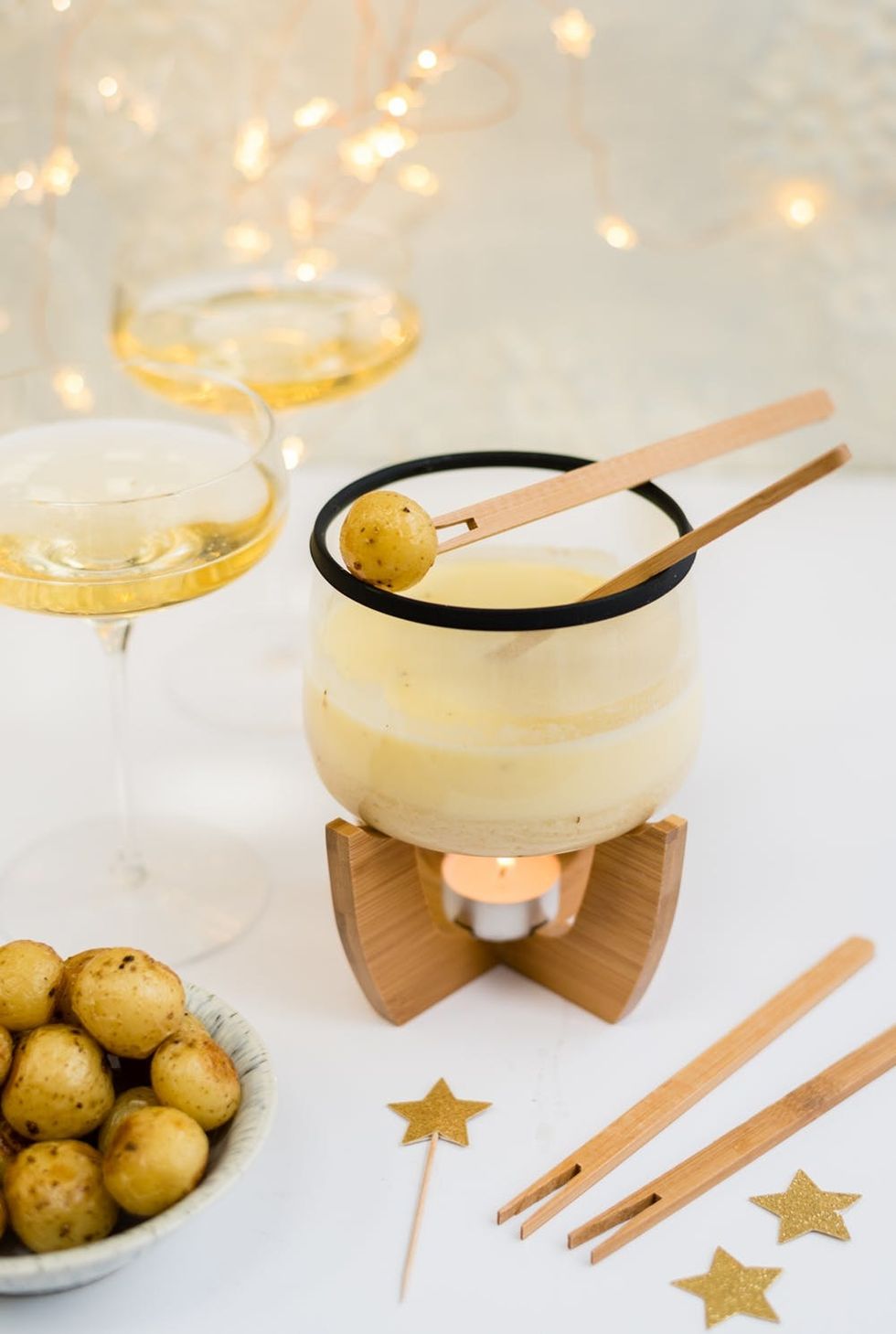 Ingredients:
For the potatoes
Additional dipping suggestions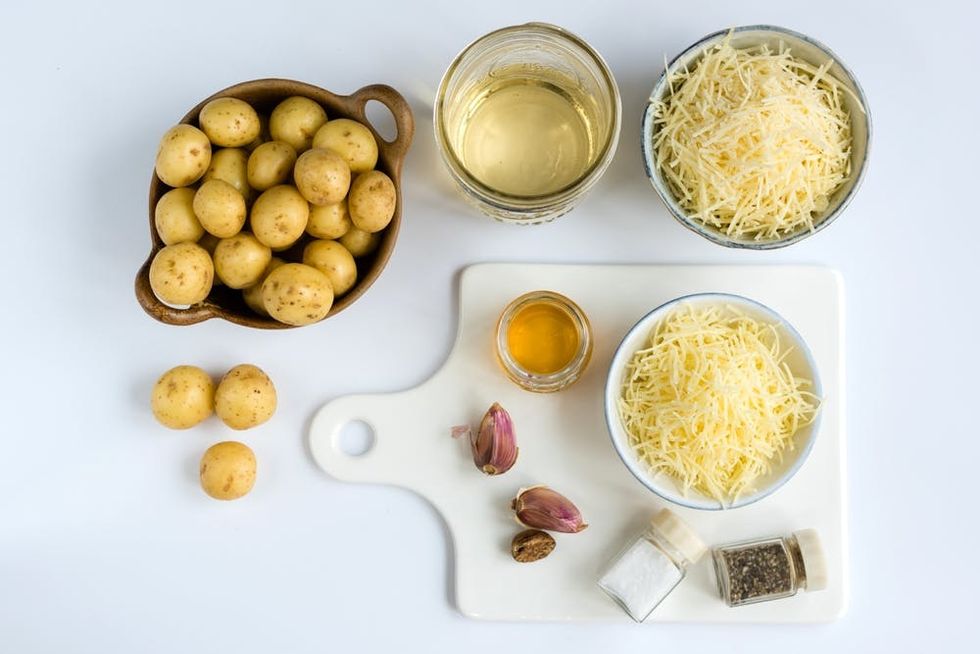 Instructions: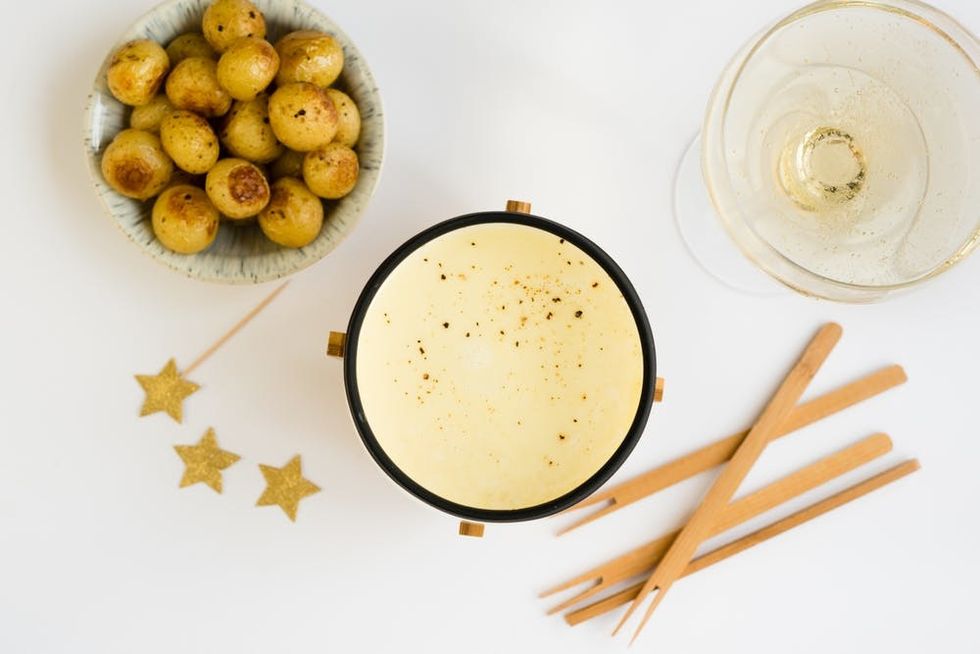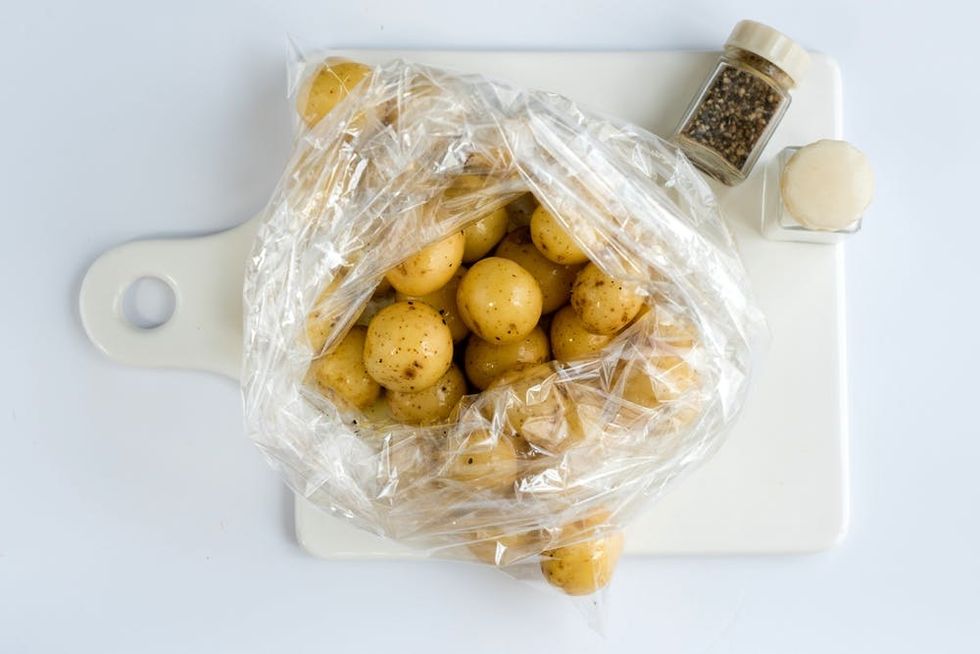 Preheat the oven to 400 degrees Fahrenheit. Put the potatoes in a roasting bag and add the oil and seasonings. Seal the bag and roast for 30 minutes or until the potatoes are fork tender. Alternatively, put oil in the roasting tin and place in the oven until hot, add the seasoned potatoes and roast until tender. For an even easier option, simply boil the potatoes until tender.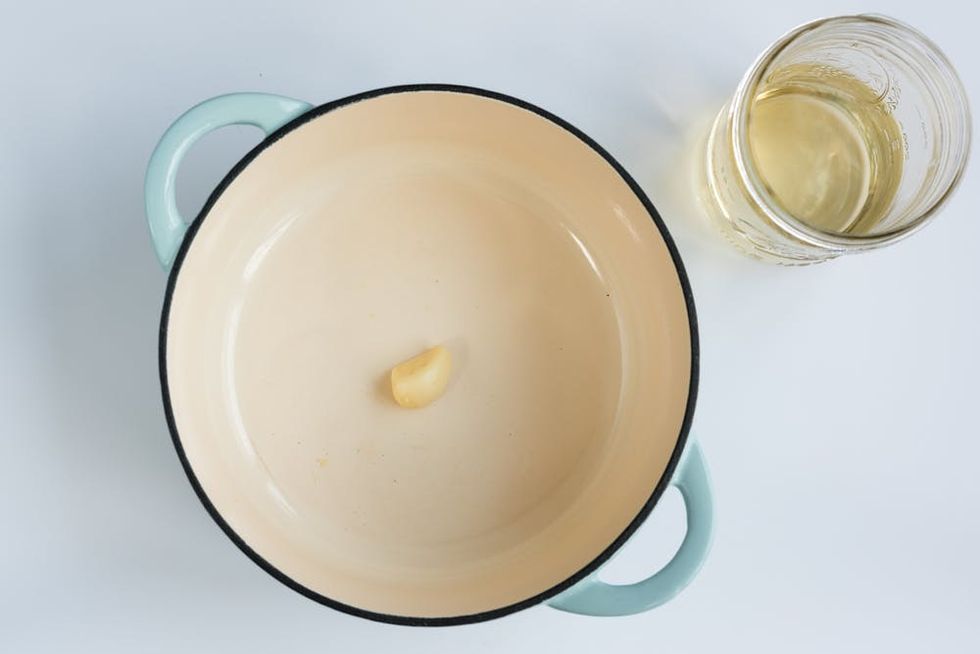 Rub the garlic clove over the bottom and sides of a small, deep pot.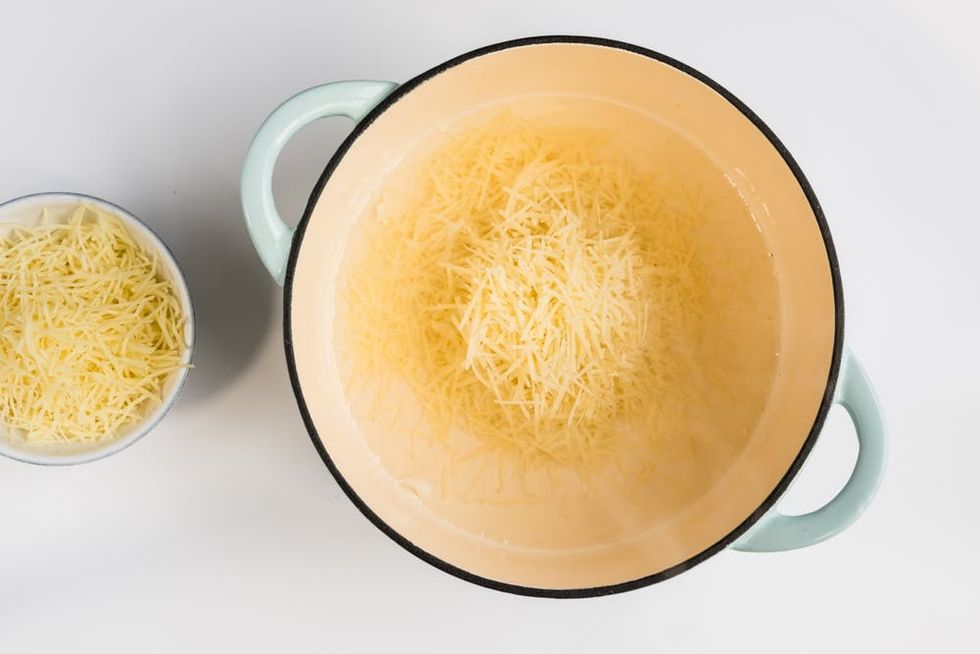 Add the wine and bring to a simmer over low heat. Do not allow the wine to come to a boil — it should be just hot enough to melt the cheese. Gradually add the cheese, about 1/4 cup at a time.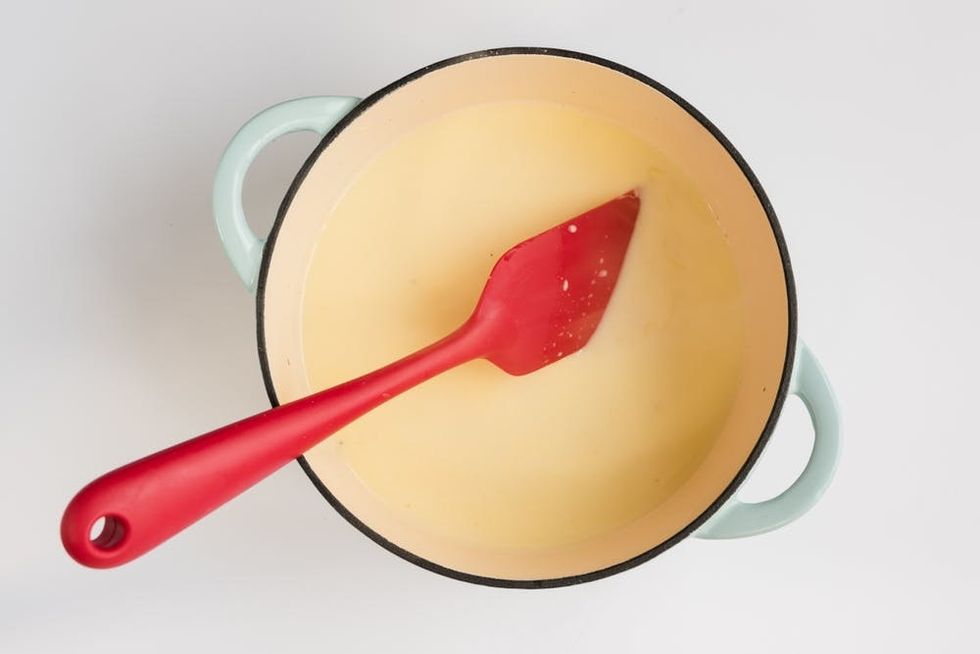 Keep adding the cheese, stirring constantly in a figure eight. Continue until all the cheese is added and melted. Stir in the Marsala and add the seasonings.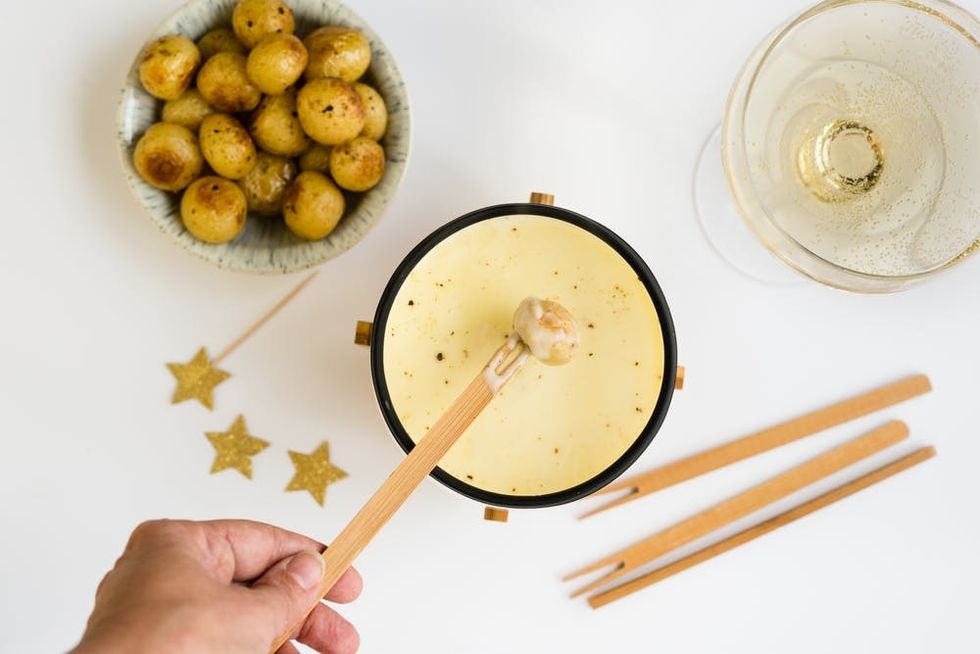 Transfer to a fondue pot, which will keep it warm when ready to serve. Serve the fondue with the potatoes on the side.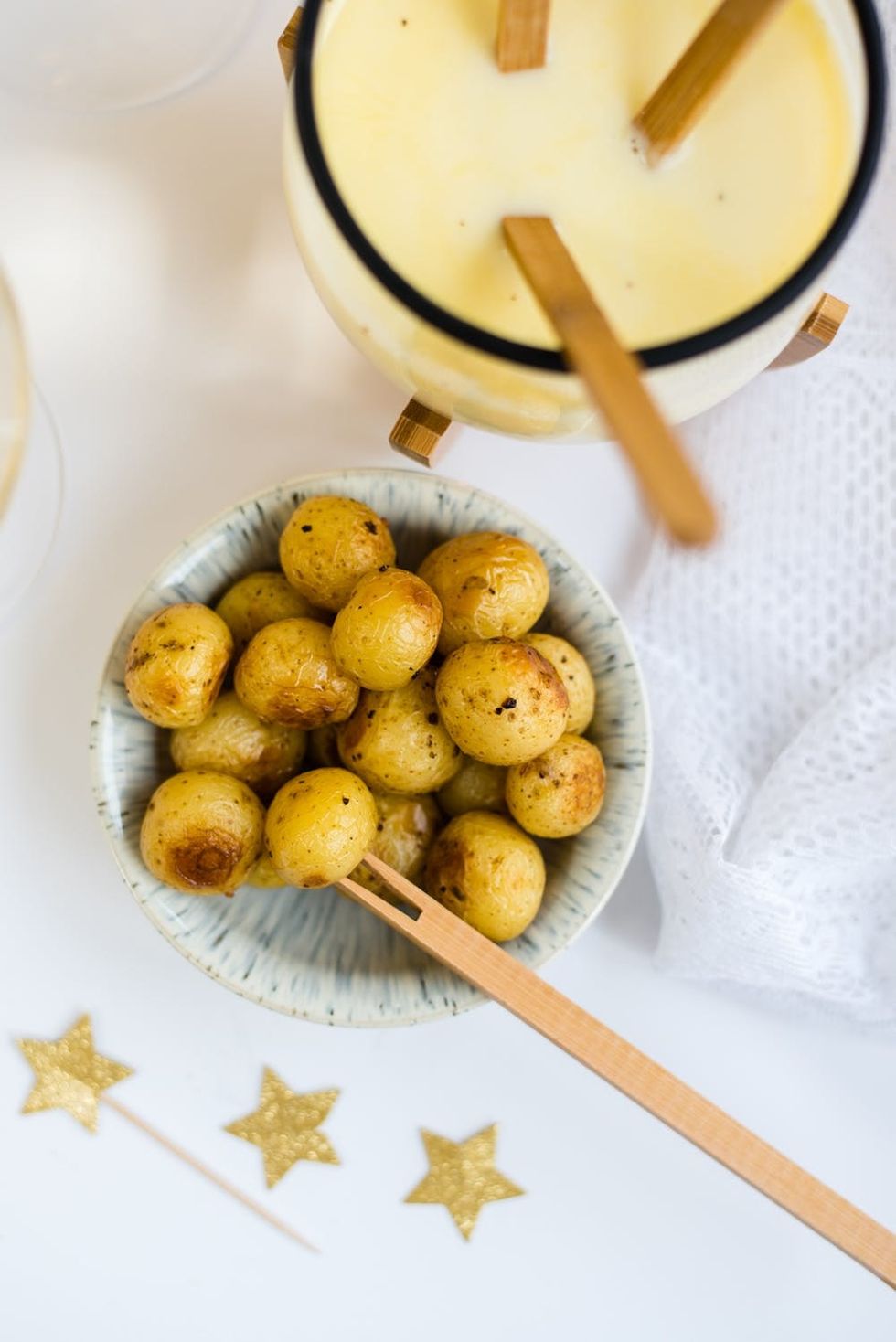 Hey, holiday calories don't count toward your daily allowance, so dip away ;)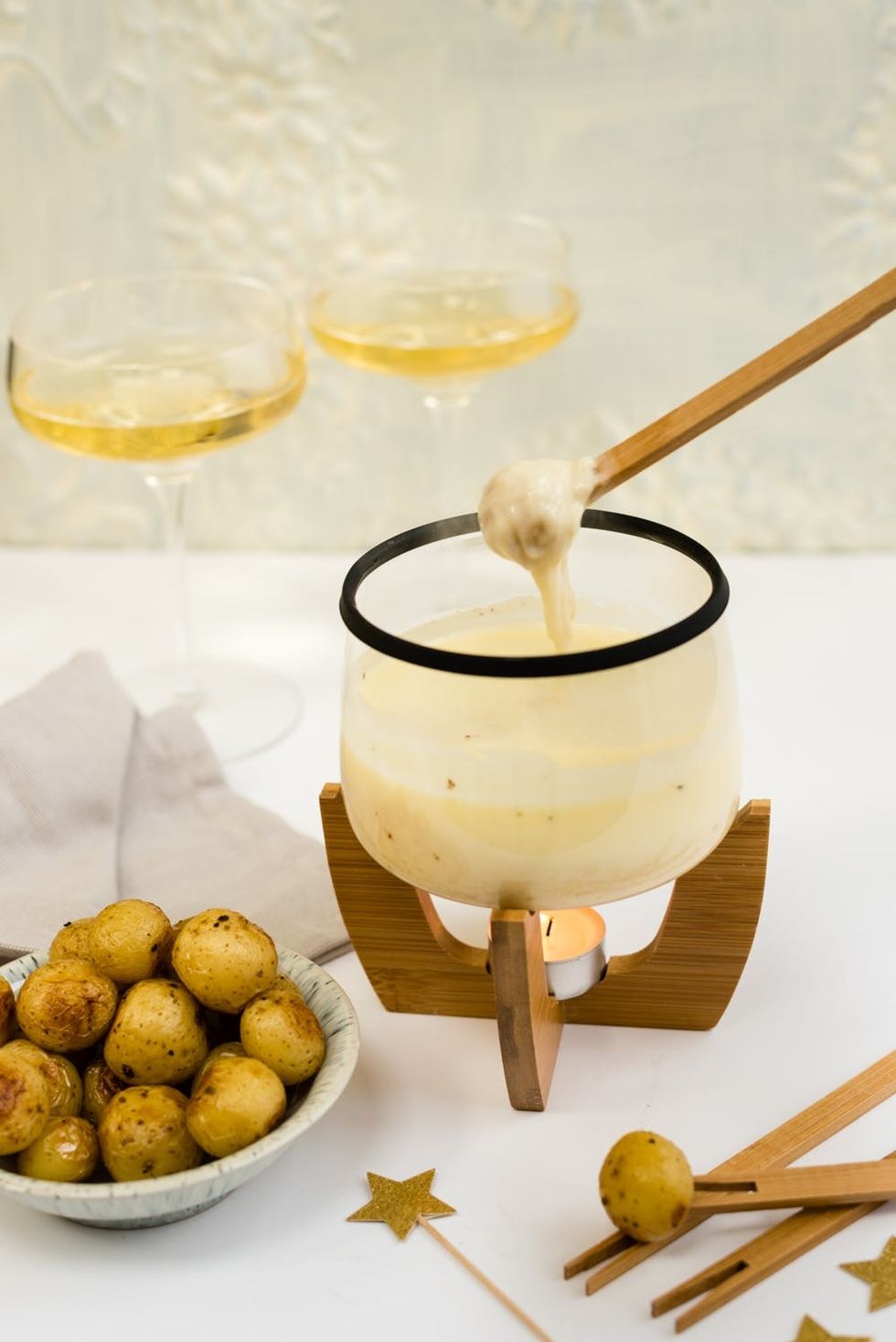 What are your favorite retro party recipes? Drop us a line on Twitter and follow us on Pinterest for more easy and delicious festive recipes!