11 IKEA Hacks for *All* Your Spring Parties
Mar 27, 2017
Planning to throw your BFF's 30th birthday bash or invite your future in-laws over for a dinner party this spring? Let us help update your DIY vault with a few ideas from everyone's home decor bae, IKEA. Don't worry — you don't have to be a maker guru to bring these hacks to life. All you need is a little time and inspiration to discover your inner creative. Read on for the best hosting hacks using finds from the Swedish home store.
---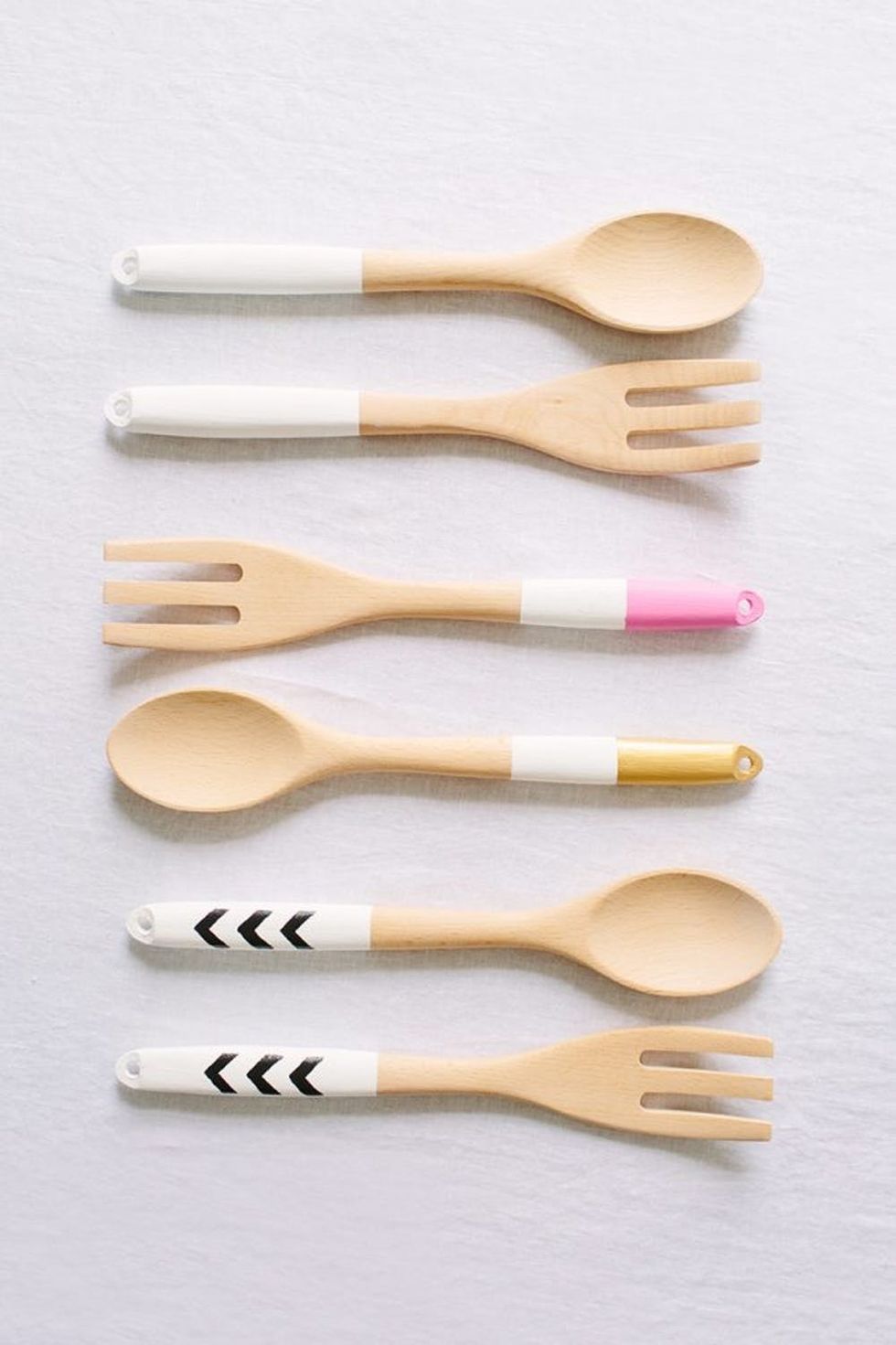 Pick up a set of wooden spoons, non-toxic paint, and stencils (if you're feeling fancy)— now you have a new set of utensils to serve your guests in style. (via
The Everygirl
)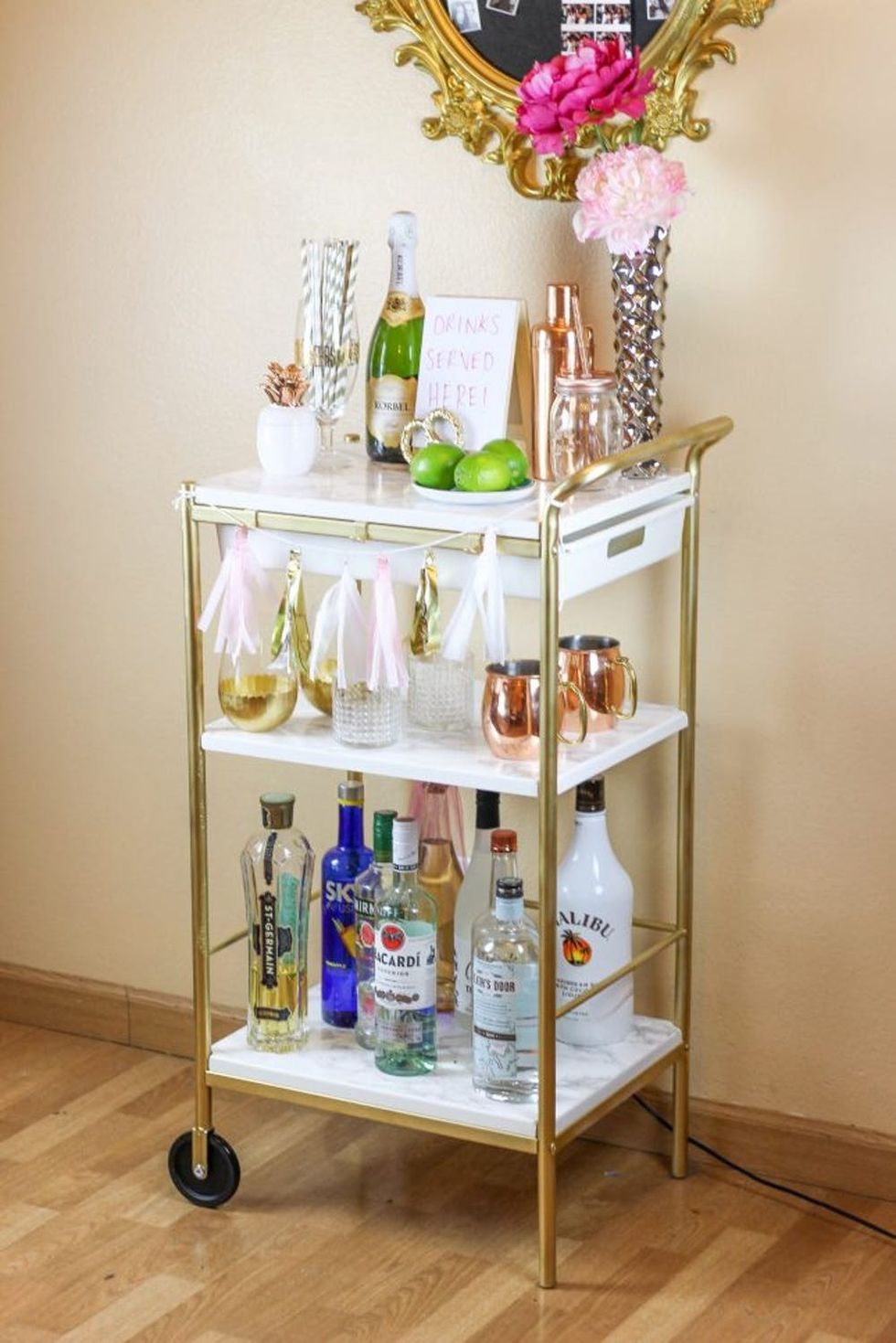 Flex your design skills and add a touch of glam and personality to your bar cart.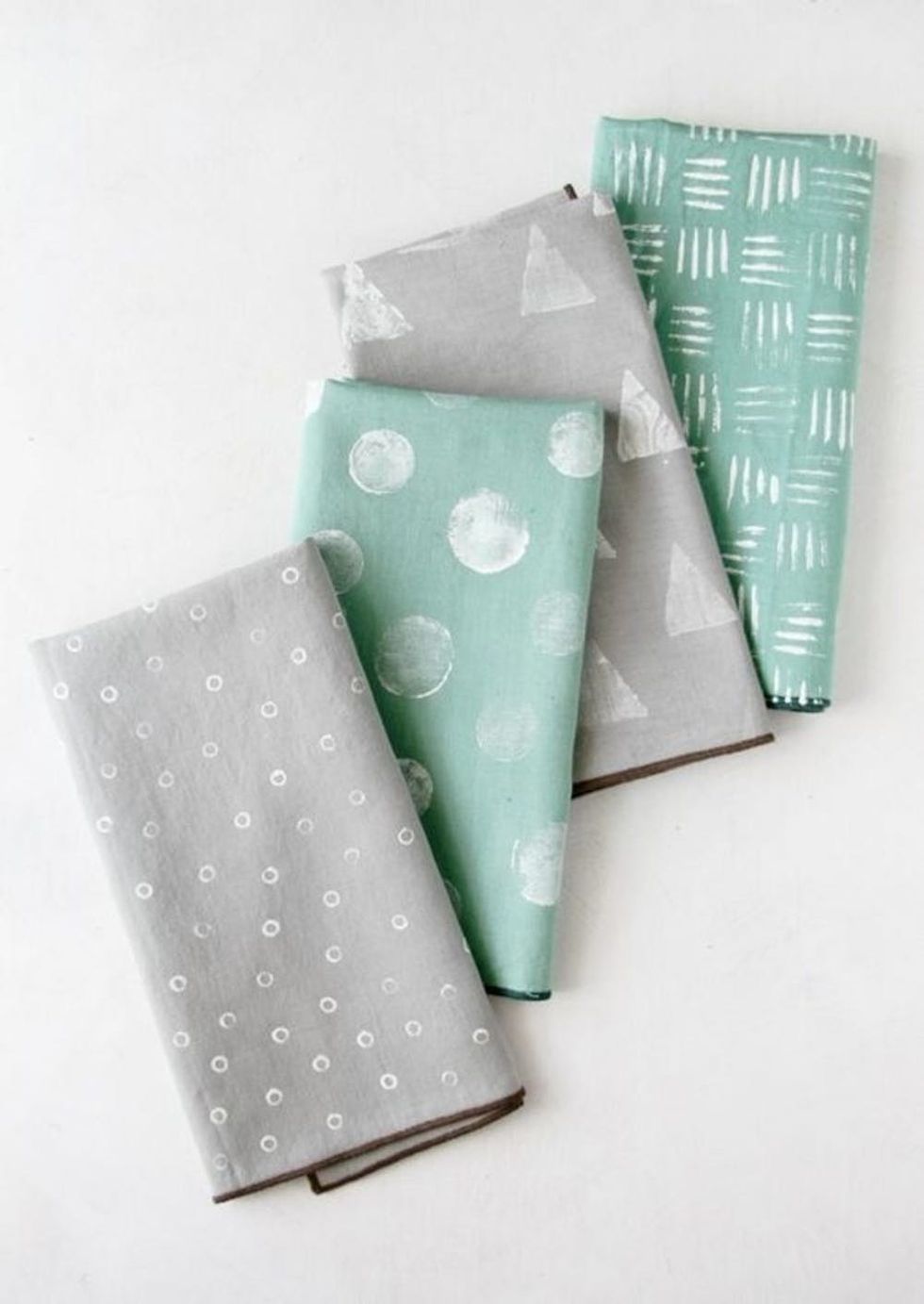 Say goodbye to boring white napkins this spring. Add personality to the blank canvas with paint and a few kitchen utensils. (via
Momtastic
)
Any DIY-er knows presentation is everything when planning a get-together.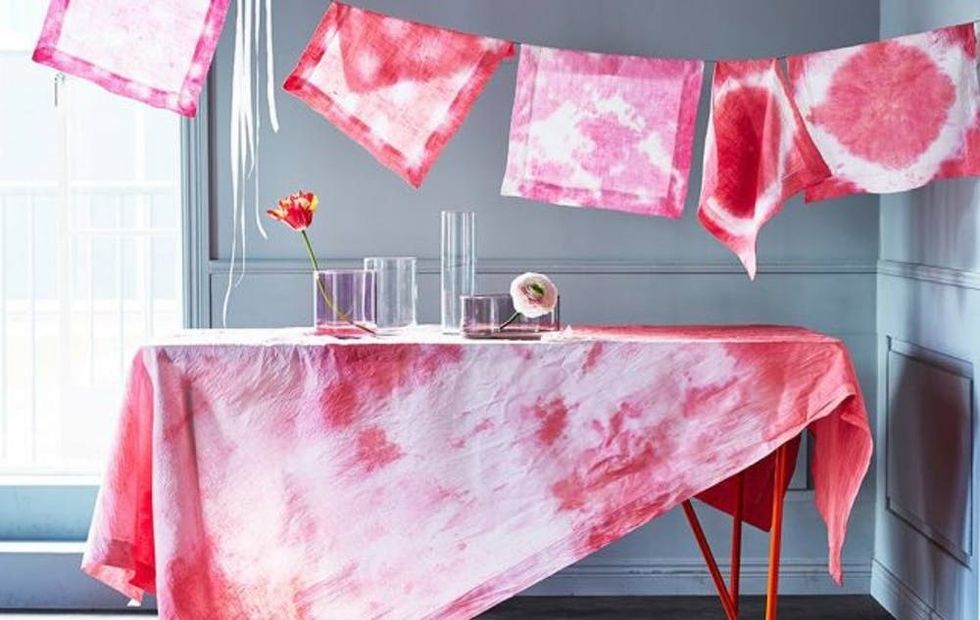 Wow your party-goers with this eye-catching tablecloth. (via
IKEA
)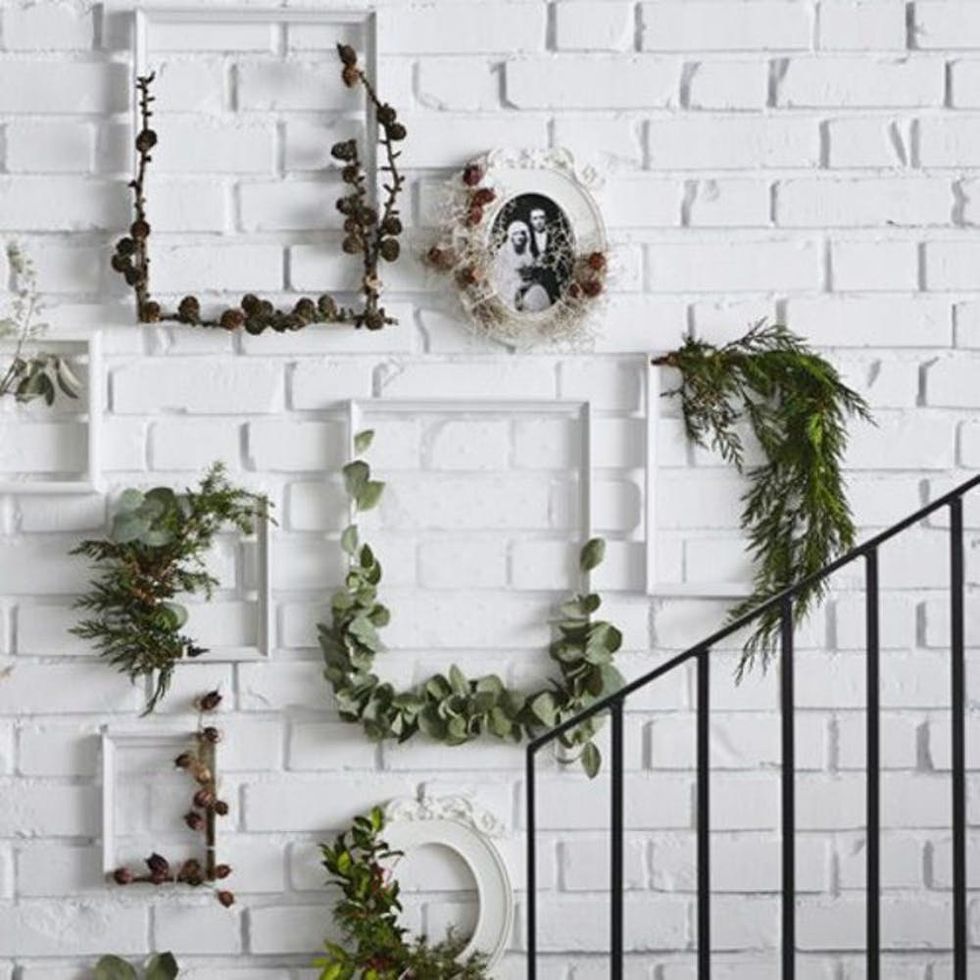 Pick up faux greenery from your local craft store and use it to add a touch of elegance to white frames. (via
Lonny
)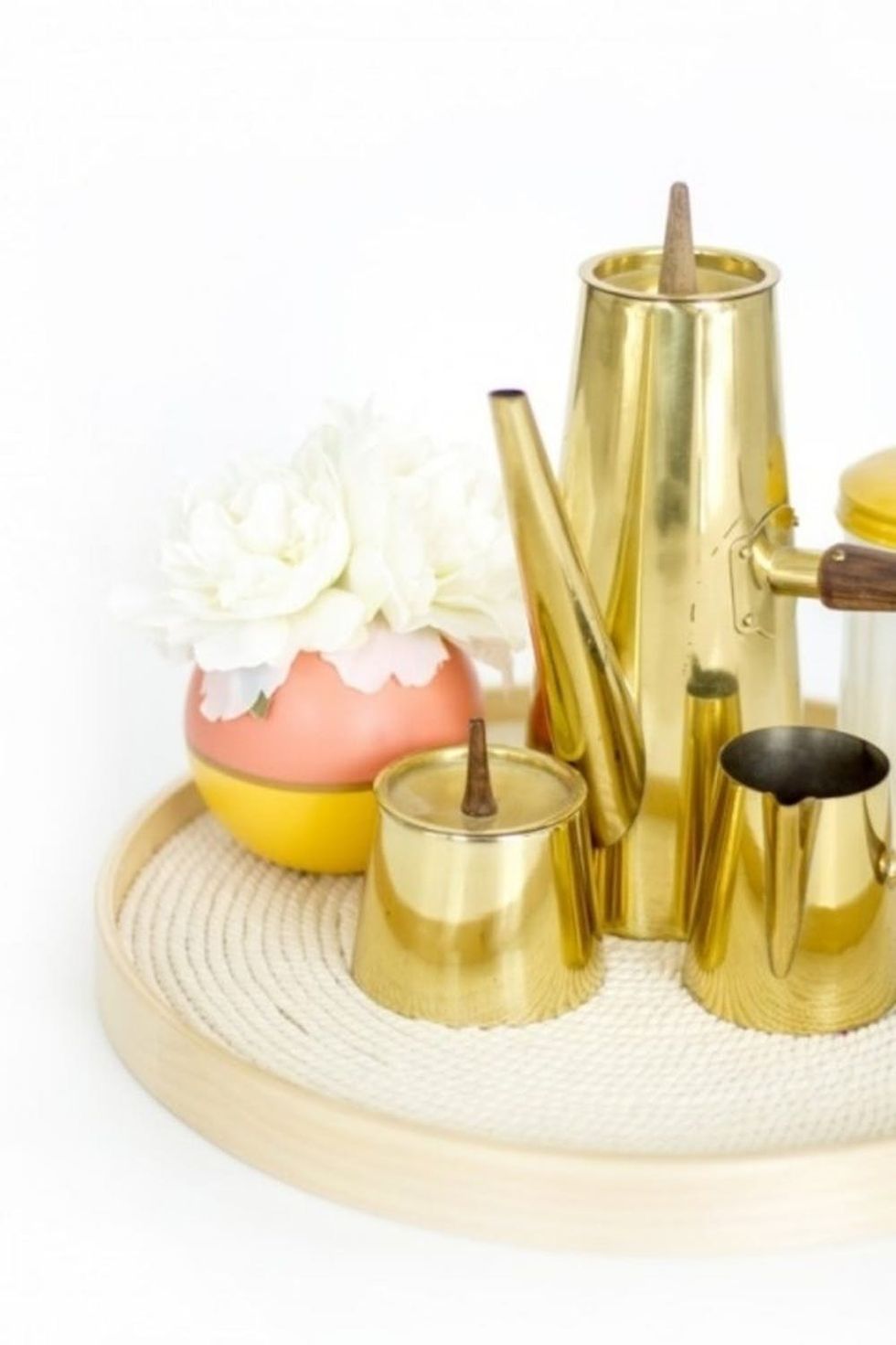 This beautiful DIY is sure to become a party staple. The tray's neutral colors make it a great accessory for any occasion. (via
Dream Green DIY
)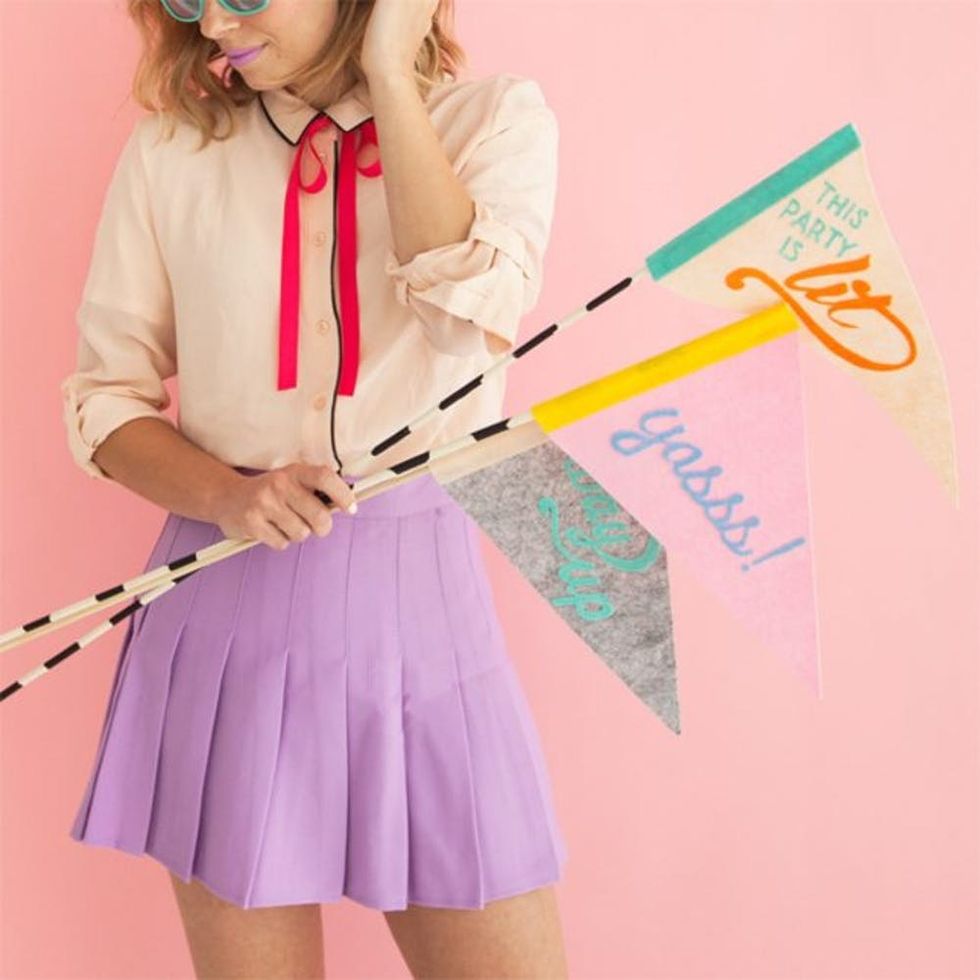 How cute are these felt flags?! Their vibrant color scheme and gorgeous lettering make them great photo booth props for your next shindig. (via
Old Happy Day
)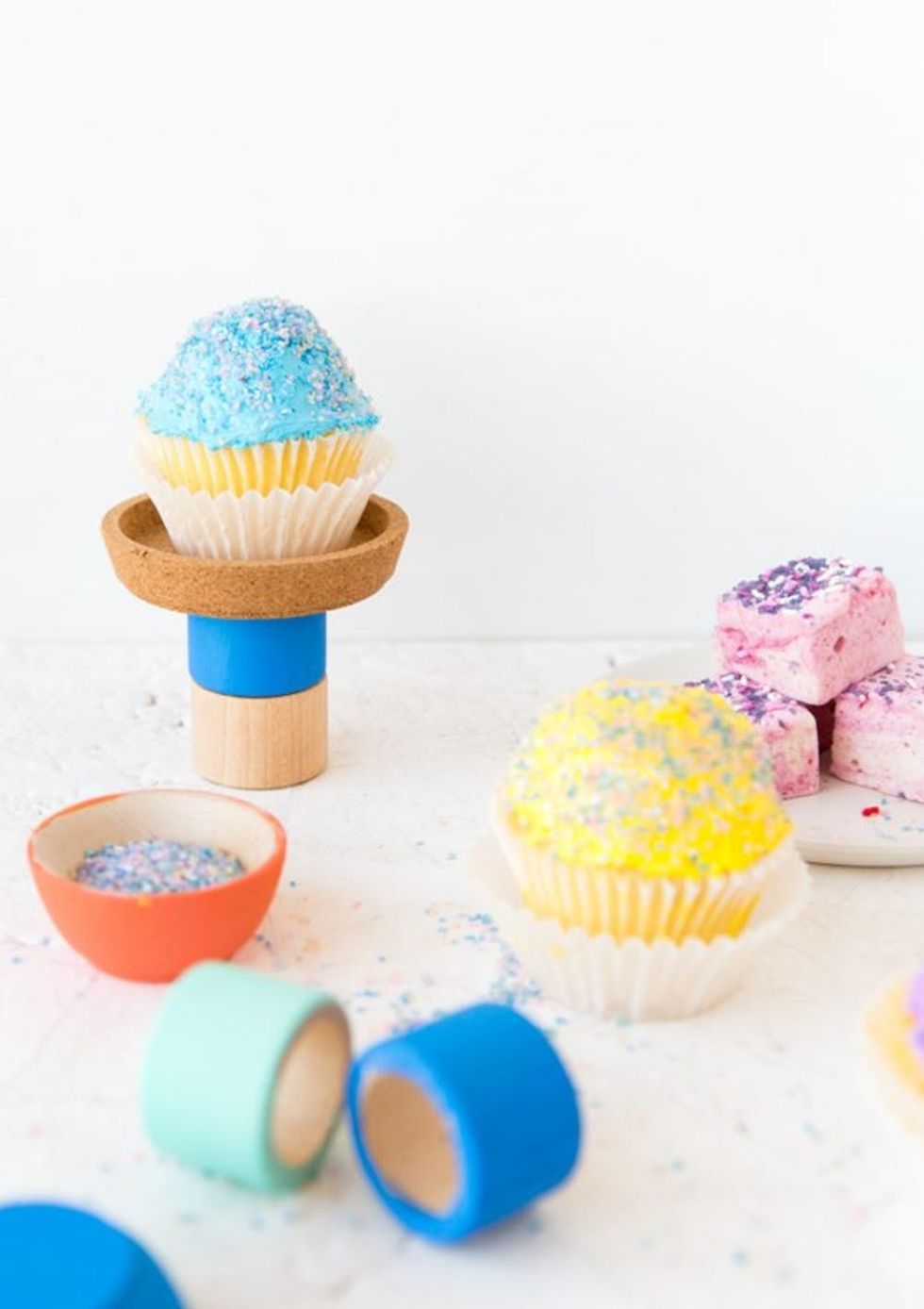 Still need a place to show off your yummy cupcakes? Look no further than this 60-second DIY. All you'll need are a few IKEA coasters, wood napkin rings, paint, and a glue gun. (via
Paper and Stitch
)
Skip the floral centerpieces and try something new. Use root veggies to add a natural element of surprise to your tablescape. (via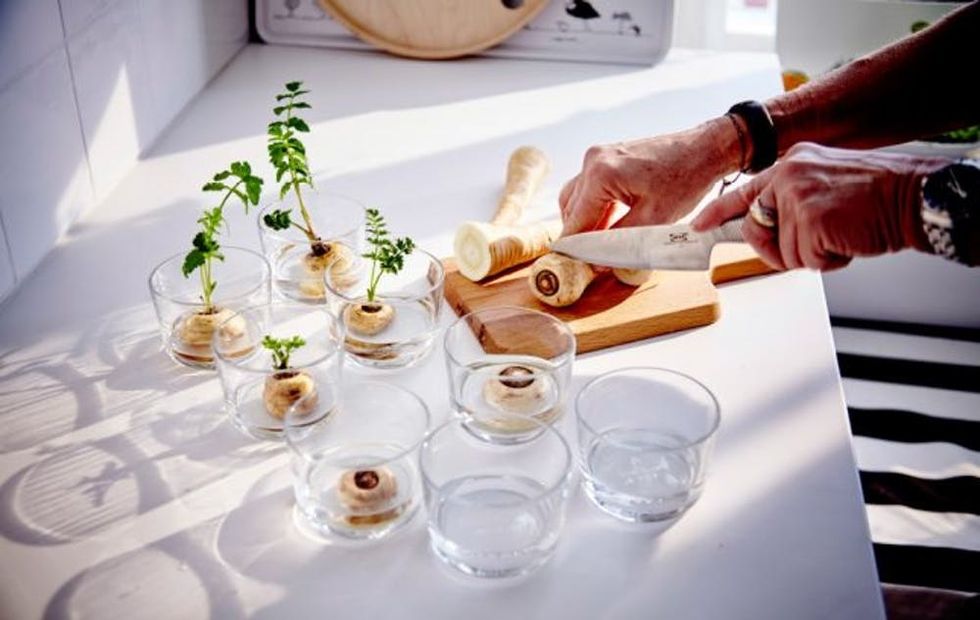 )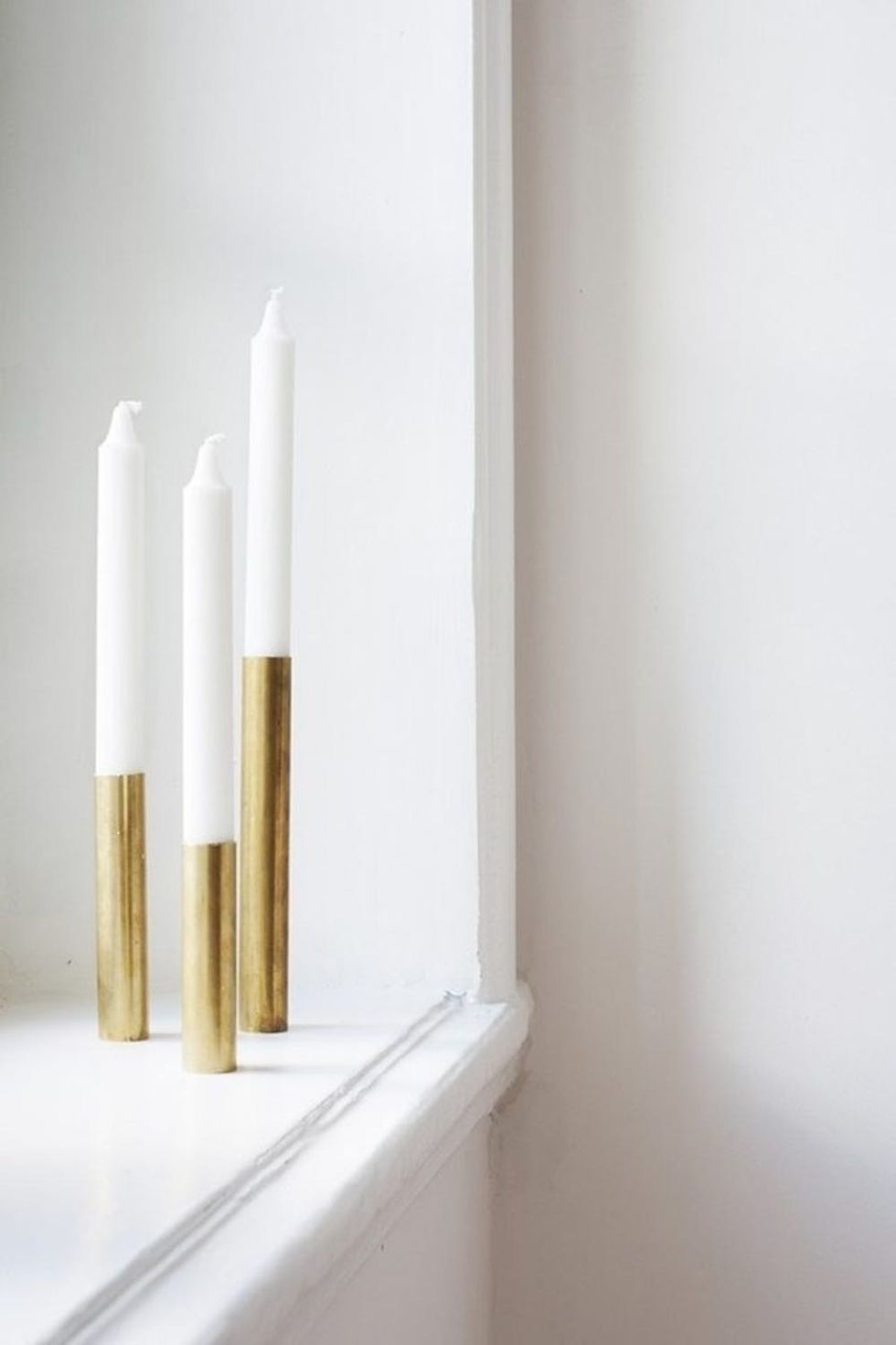 Who said metallics are just for the holidays?
This effortless DIY will bring the sparkle to the party. (via
Oleander + Palm
)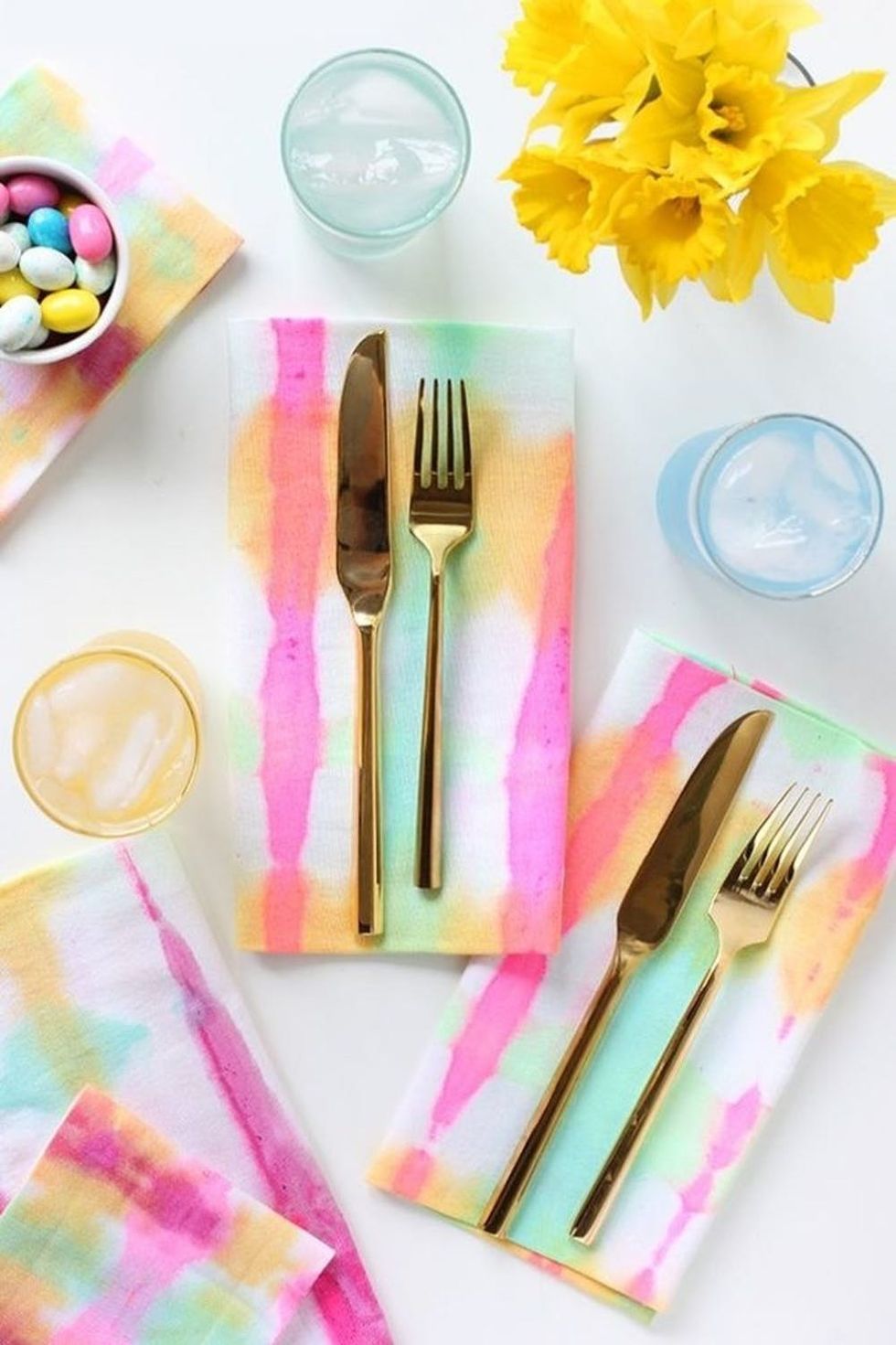 Tie-dye napkins? Yes, please! Relive your middle school days with these radiant napkins. They're sure to steal the show. (via
I Spy DIY
)
Bianca Lambert
Bianca is an avid traveler, entrepreneur, and stationery designer at Mae B. When this Atlanta native isn't busy being a #girlboss; you can find her curled up with a glass of wine binge watching House Hunters International.
Home DIY