If you dream of dressing like a Kardashian, today is your lucky day. Kim, Kourtney, Khloé, Kylie, Kendall and Kris Jenner are all selling pieces from their personal wardrobe on eBay. Yes, really. Shop each girls' store and you'll find items from designers like Vera Wang, Marc Jacobs, even Chanel. If you're the winning bidder, you can go ahead and rock Kylie's striped romper knowing a percentage of the auction's proceeds benefit The Children's Hospital in Los Angeles. We were already stoked when the family recently made their DASH boutique available online, but this a surefire way to really take that Kardashian-inspired wardrobe to a whole other level.
---
Random fun fact: selling last season's goodies on eBay is actually how Kim KW kicked off her entrepreneurial side projects way back when. No, really — Kim used to clean out and organize the closets of famous friends like Paris Hilton, Serena Williams, Rob Lowe and his wife and sell what they didn't want on eBay. (The more you know!)
So far, Kylie is the only member of the Kardashian clan who has put her clothes up for sale, but her sisters and mom should be following shortly. If you want to want to know ASAP when a new garment is posted to each girl's store you can sign up for an email alert on the pages you're interested in. If you just can't wait to start shopping, here are a few of our favorite pieces we've spotted in Kylie's shop.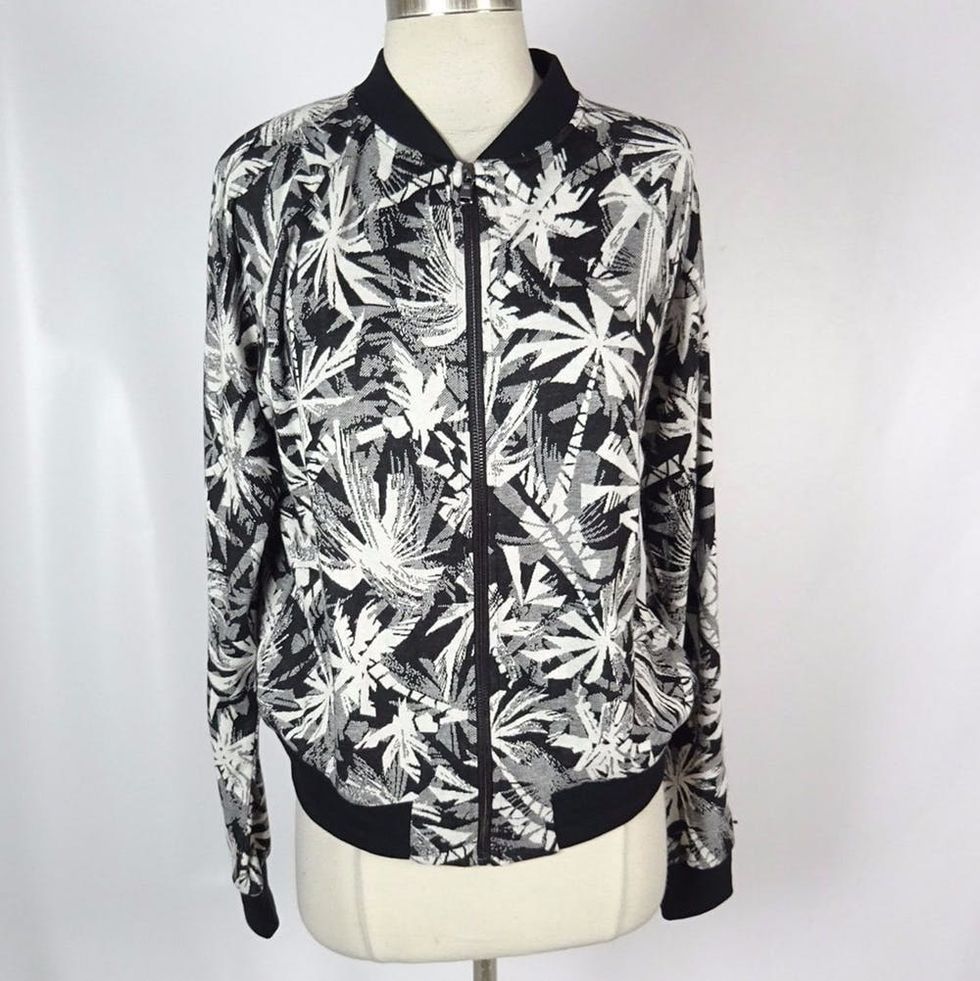 1. Palm Tree Print Bomber Jacket ($31): Rock Kylie's graphic bomber jacket when those summer nights get a little bit chilly. Grab the matching pants if you want to go full Kardashian on this thing.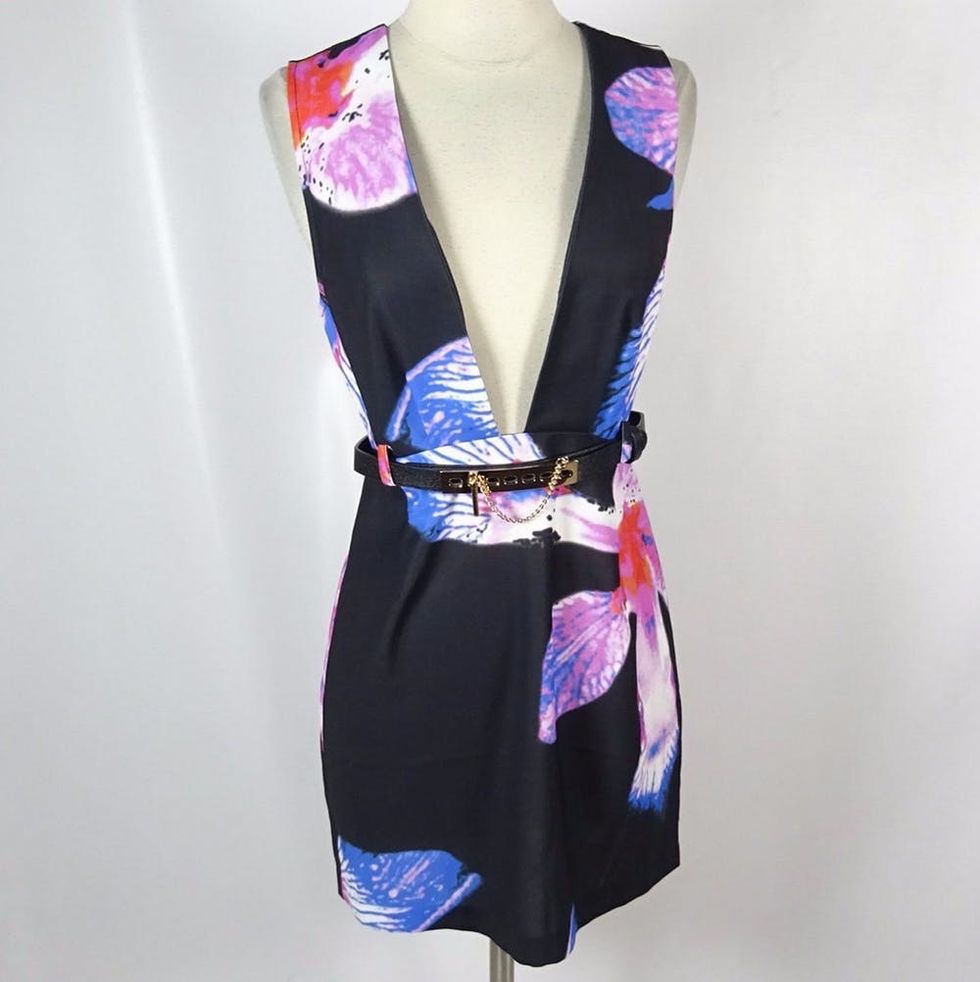 2. Stylestalker Multicolored Dress ($82): Your Saturday night get-up just got a whole lot more glamorous.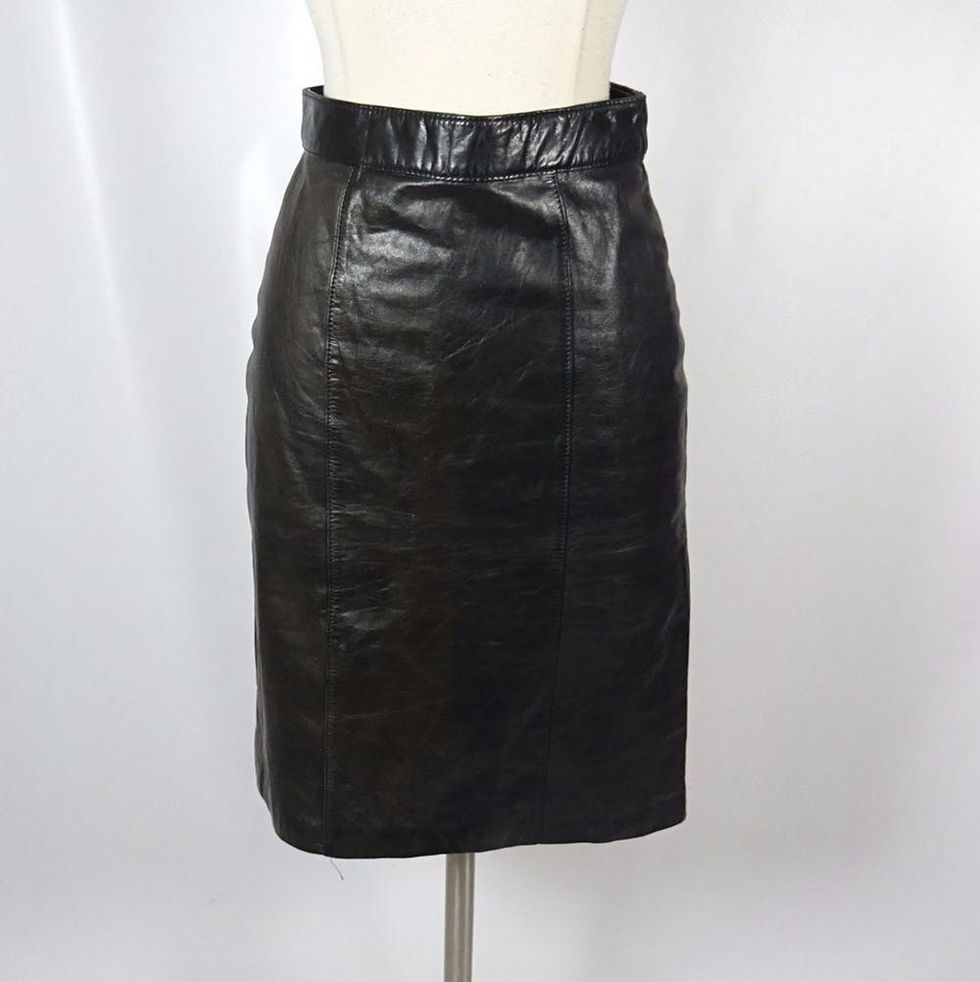 3. Verducci Black Leather Pencil Skirt ($51): If you're going to grab something from the Kardashian's closet, a curve-hugging, leather skirt seems like a must.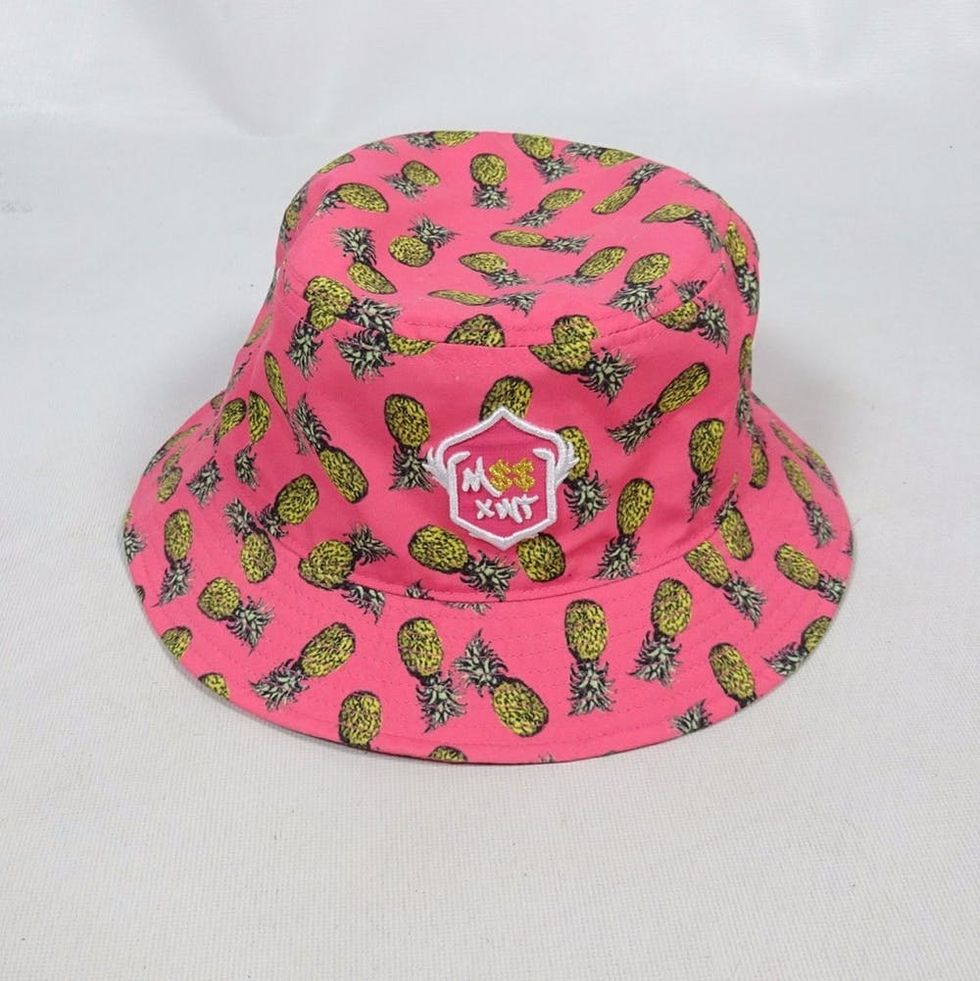 4. Pineapple Bucket Hat ($26): Considering Beyoncé recently rocked a bucket hat in that recently launched "Feeling Myself" video, we're guessing you're about to see a lot more of this hat style come summertime. What better way to take on the trend than with the help of Kylie Jenner?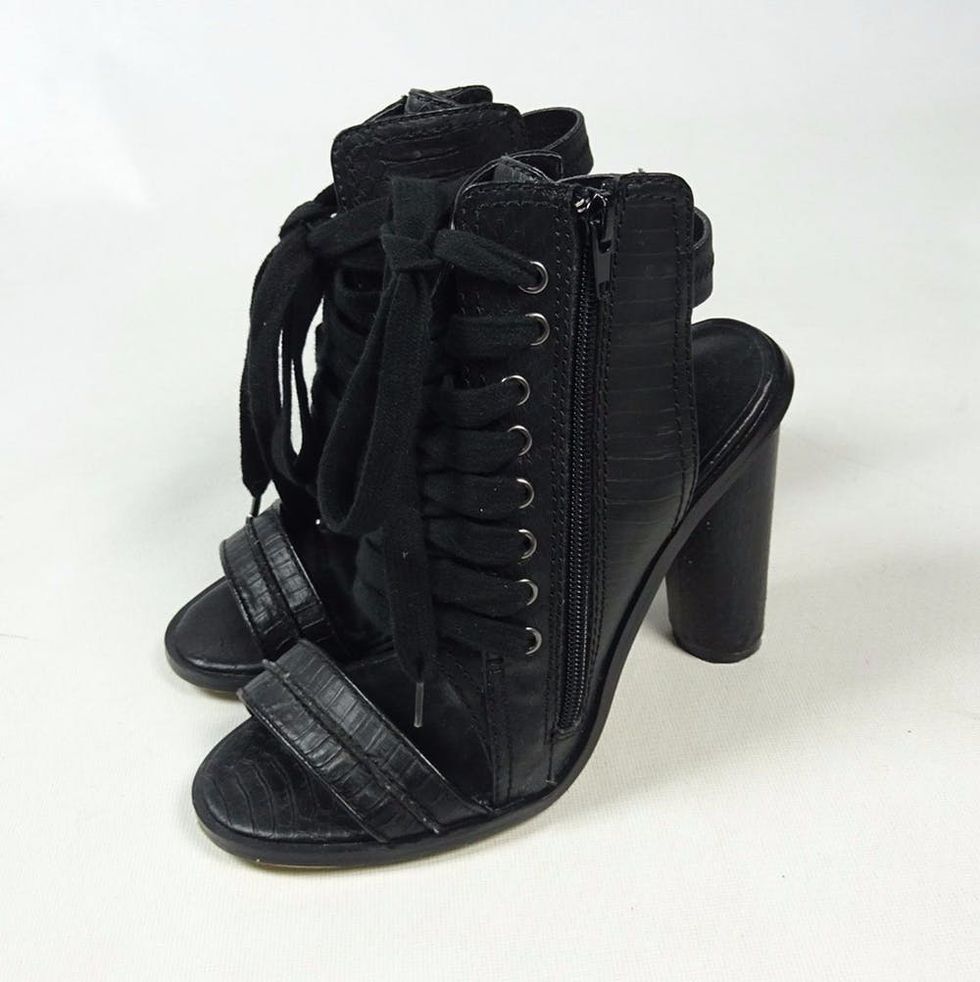 5. Nasty Gal Black Zuri Cutout Zip Lace Up Bootie ($81): What would a Kardashian approved outfit be without some sky high heels?
What is your favorite piece from Kylie's closet? Share a link with us in the comments below.
(Photo via Jason Merritt/Getty)