More
Subscribe
Inspiration delivered to your inbox
Subscribe to our newsletter.Plus, get access to the latest and greatest content from Brit + Co.
Raising children can be tough, especially if you've never done it before. Friends and family can be a great support system but it's nice to be able to hang out with other moms who share your interests and parenting style. This was the motivation Peanut, the social networking app designed to help moms find their tribe. Since it's launch, Peanut has become a premier destination for moms and moms-to-be to foster relationships through motherhood.
Today, the app deemed "Tinder for Moms" unveils a new platform, Trying to Conceive (TTC), a space for women on their journey to conceive. Peanut TTC is the first digital community that offers women on assisted fertility journeys and considering alternatives to pregnancy, a community of support through shared experience. The app also offers a space for women who have experienced miscarriage or infant loss.
The CDC reports that 1 in 8 couples in the U.S. experience infertility, and although advances in medicine and technology can increase the chances of conception, they don't address the overlooked emotional and mental toll that comes with the process — anxiety, loneliness, and depression. These issues fueled the Founder and CEO of Peanut, Michelle Kennedy, to develop Peanut TTC.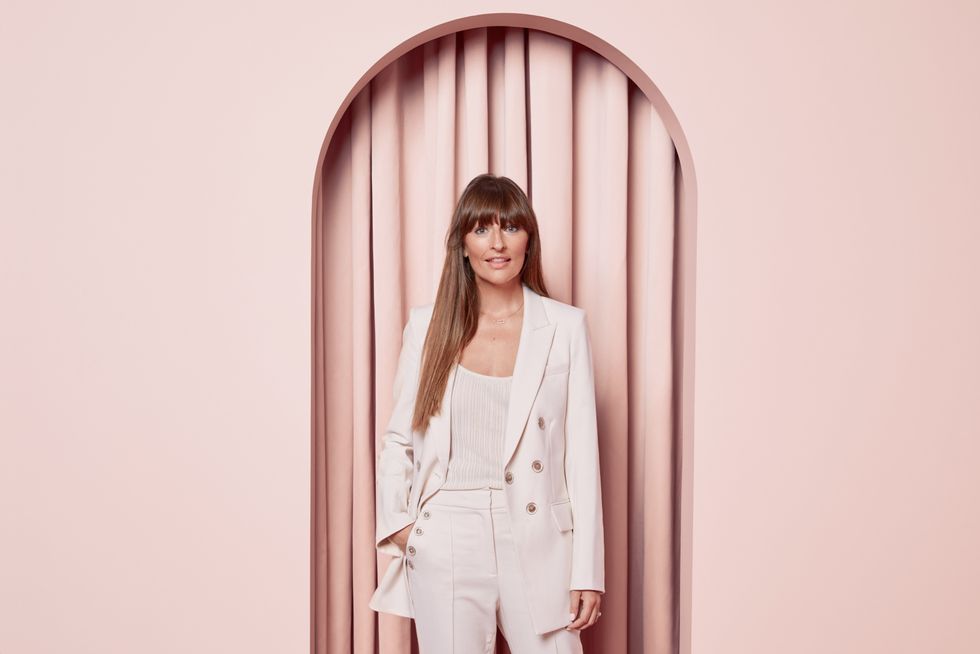 Brit + Co: How have you seen the conversation and connection surrounding motherhood change since the birth of the Peanut app?
Michelle Kennedy: With any relationship, including those we have with apps and tech, there is always an initial trust-building period. For moms, and new moms especially, this is crucial. They're asking questions about their children, nothing could be more precious. Beyond that, there is a vulnerability as a new mom that I can't quite put into words. It's an incredibly scary and lonely moment in your life. And when we don't know or understand something, we tend to hide. However, as Peanut has grown, we've seen the opposite than one might expect when it comes to connection and vulnerability. The bigger the community, the more intimate conversations amongst women have become. Women have full trust in each other, and in the app — because of how we build it, and because of how we protect our community. They share everything. They help each other in times of need. They laugh together. They meet up and they build lifelong relationships. At Peanut we have been able to scale with intimacy, and that is a major accomplishment of the women on the app.
B + C: Do you use the app yourself?
MK: I can say with full confidence, that I have used Peanut every day since its inception — save for the birth of my children. And even then, there's a fair chance I was in-app for a moment or two. I love watching our community grow. I am a part of that community. I laugh and cry alongside these women. Sometimes I check in during a 4 am feed, and just reading comments and threads from other women gives me a sense of calm. I built something that I would use. It only makes sense that I use it.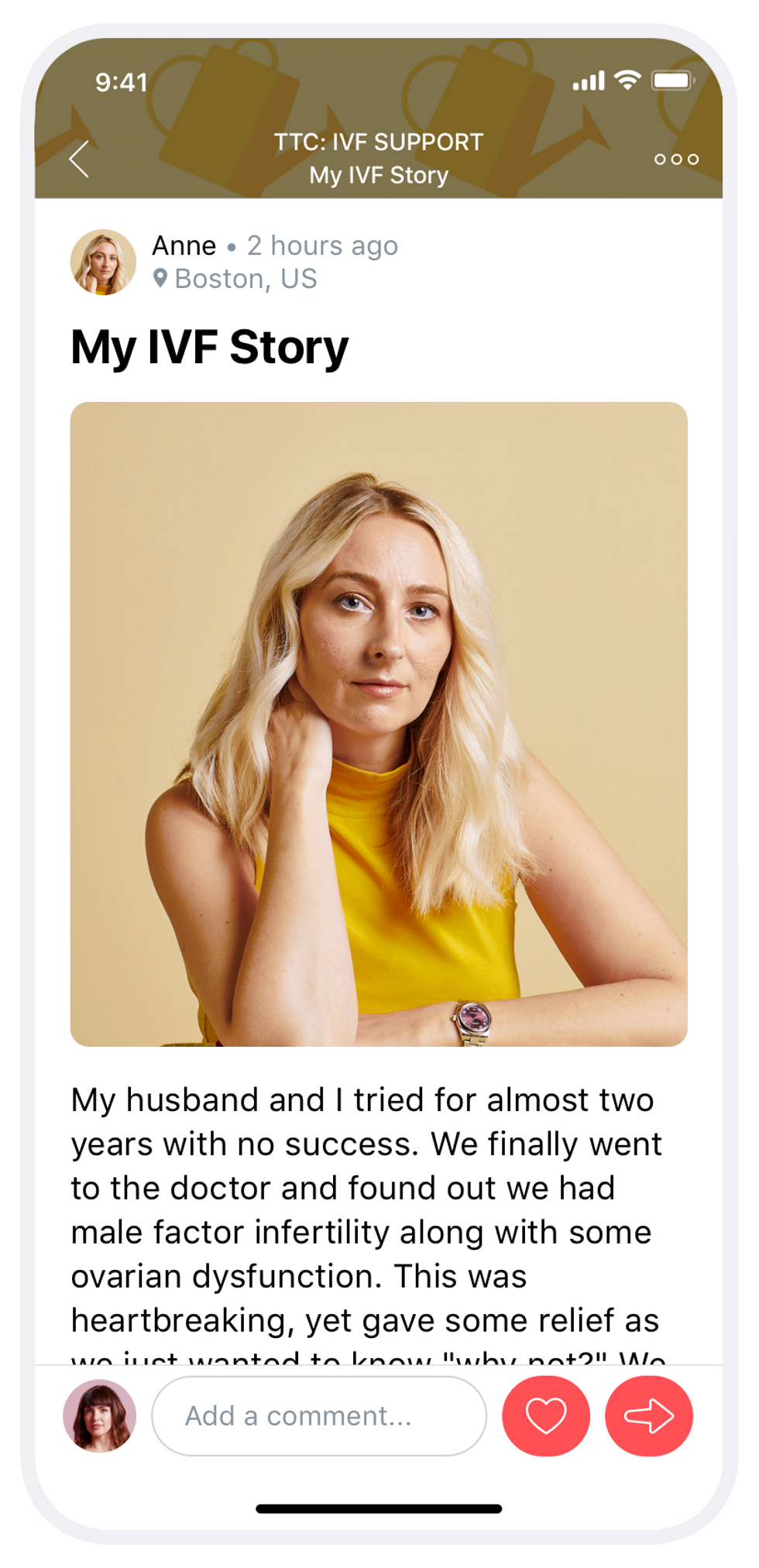 B+C: Why did you decide to expand with TTC?

MK: Very much like Peanut, Peanut TTC was born from a real need. We know moms need support and comfort and community. They want to be able to chat in trusted environments. Women going through fertility journeys need that equally, if not more. For both the most patent reasons and for the emotional battles of TTC that are kept in the shadows or shrouded by the science of it all. Primarily, it's just not easy to find another woman who is on a TTC journey -- it's not as obvious. There are no visual signals for a woman who has experienced loss or who is trying for a baby. A mother may even have a child by her side, and yet is struggling to conceive baby #2.
B + C: What problems do you see or experience associated with motherhood? What stigmas still need to be broken?
MK: Oh, where does one start? As I am a working mother, I can speak on that specifically. There is this idea that motherhood distracts you, makes you less employable — we see this all the time. Women are replaced during maternity leave. They are scared to reveal pregnancies to employers. Job security is a major concern. There are so many backward notions about this, but these fears are also built on the notion that raising children is solely a woman's job. No one ever asks a new dad how he's going to work and manage a newborn. No one ever asks a father-to-be if he's going to come back to work after the baby is born. Why? We all know why. And it's a detriment to modern motherhood.
B+C: What are your hopes surrounding women and the conversation of motherhood in the future? What does that community look like?
MK: This digital community is the signal — the lighthouse, if you will, for women who feel alone. It's the heart behind the science. All are invited into this compassionate and community-driven space. These women comfort each other. Share. And ultimately, no matter where their journey takes them, they take care of each other. Additionally, the more we speak about our experiences, the less isolating they become. Peanut TCC shines a light on what is often a silent struggle.

In goop Health, the wellness summit from Gwyneth Paltrow's lifestyle brand, came to Northern California over the weekend. San Francisco also got its first permanent goop retail store. It was a full day of all things "goopy." There were B12 shots, astrology readings, skincare lessons, and energy cleanses. And a lot of thoughtful conversations around self-reflection and how to improve our individual and collective impact on the world.

Topics spanned from love to death, and speakers including actress Sophia Bush and author and 2020 presidential candidate Marianne Williamson, emphasized that wellness is a journey that has many paths. Scroll through to see six key takeaways from the day.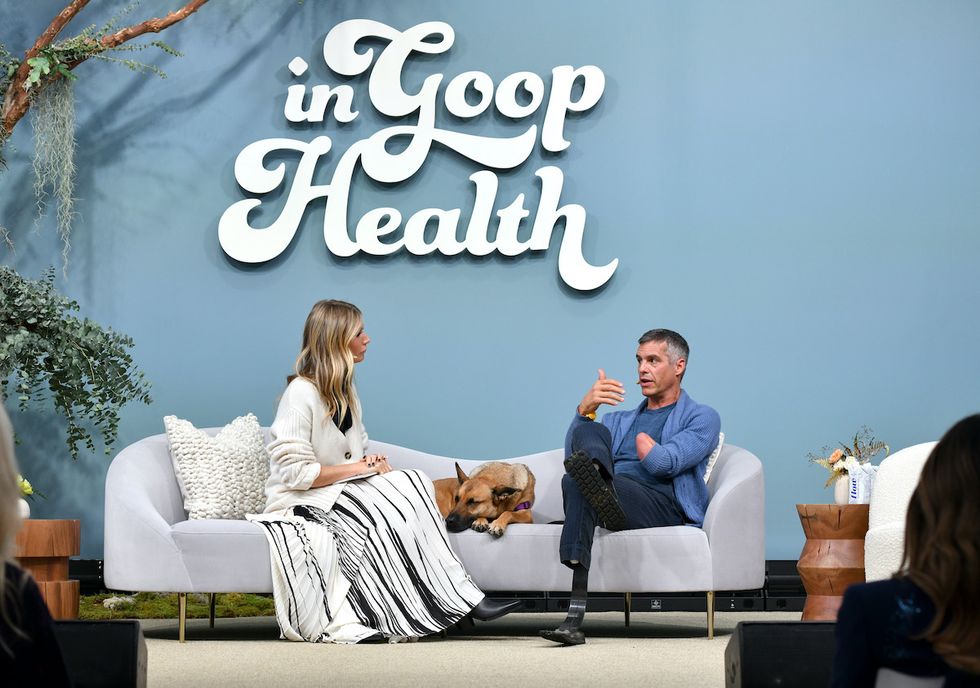 Getty Images
1. Rethinking death can change the way you live. BJ Miller is no stranger to life-altering circumstances — he lost both legs below the knee and one arm below the elbow in an accident in college. Despite and because of that, he went on to become a doctor, specializing in hospice and palliative medicine.

Miller says he's interested in things that you can't fix or control, and one of the biggest examples of that is death itself. But it's also not something to fear. Miller says that once you recognize the mundaneness of death — how it's everywhere, all the time, from simple things like leaves falling off trees to actual loss of life — and learn to accept and have a relationship with a larger reality, death becomes less scary. "Be less surprised that you're dying someday," he says. His point: Death is inevitable so be kind to others and yourself, and appreciate what you have while you have it.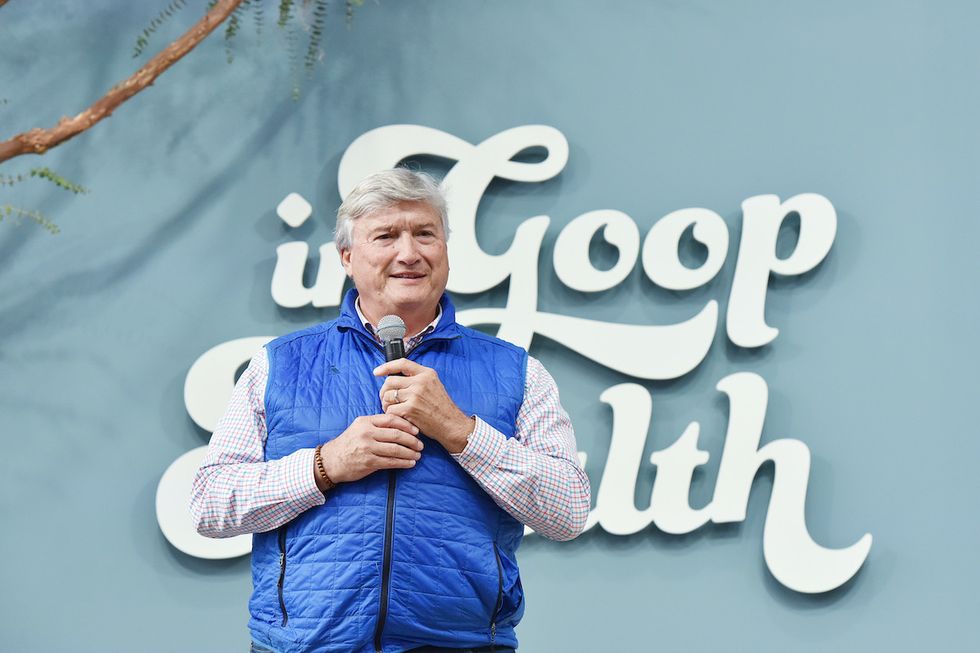 Getty Images
2. Compassion is good for the mind and body. You've probably heard the phrase that no man is an island. James Doty, founder of Stanford University's Center for Compassion and Altruism Research and Education, has put real science behind that theory. Doty says, when you care for others, you are rewarded — literally, because the reward centers in your brain light up. He points out that one of the characteristics of blue zones (regions of the world that have a higher average lifespan) is that they have a strong sense of community. "Connection defines our life and makes us healthy," says Doty.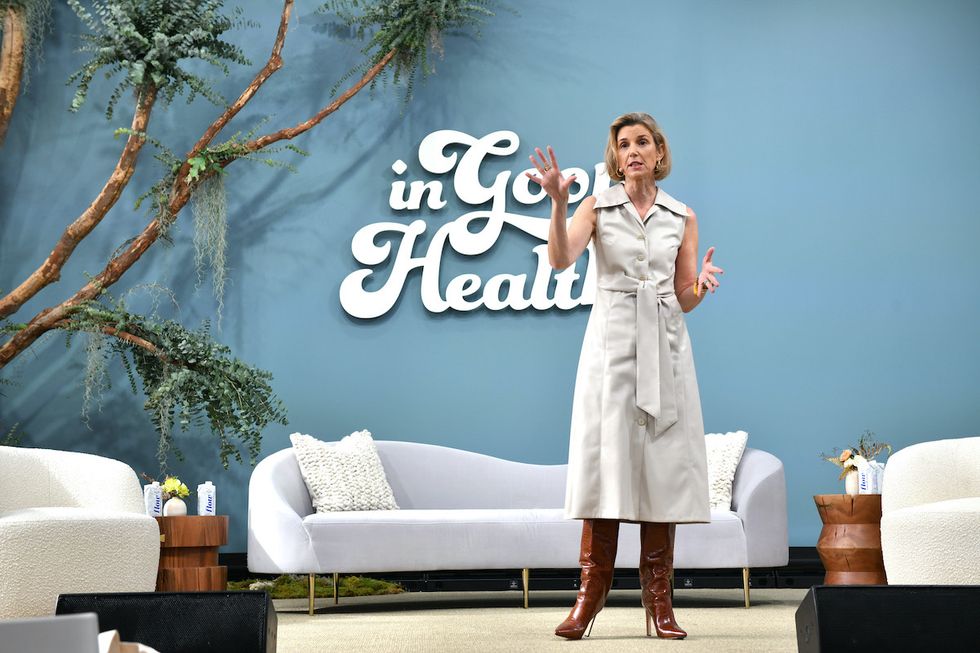 Getty Images
3. Reclaim your power via money. When we think about health and wellness, we tend to think about psychological and physical health, not necessarily financial health. Sallie Krawcheck, founder of Ellevest, an investing platform for women, wants to change that. Money is power, and simply put: Women have less of it than men. There's the gender pay gap. And women tend to invest less than men despite the fact that historically, women outperform men on investment returns. She encourages women to invest, support each other, and talk openly about money with friends. "It's hard to talk about money, Krawcheck says. "Here's what helps: wine."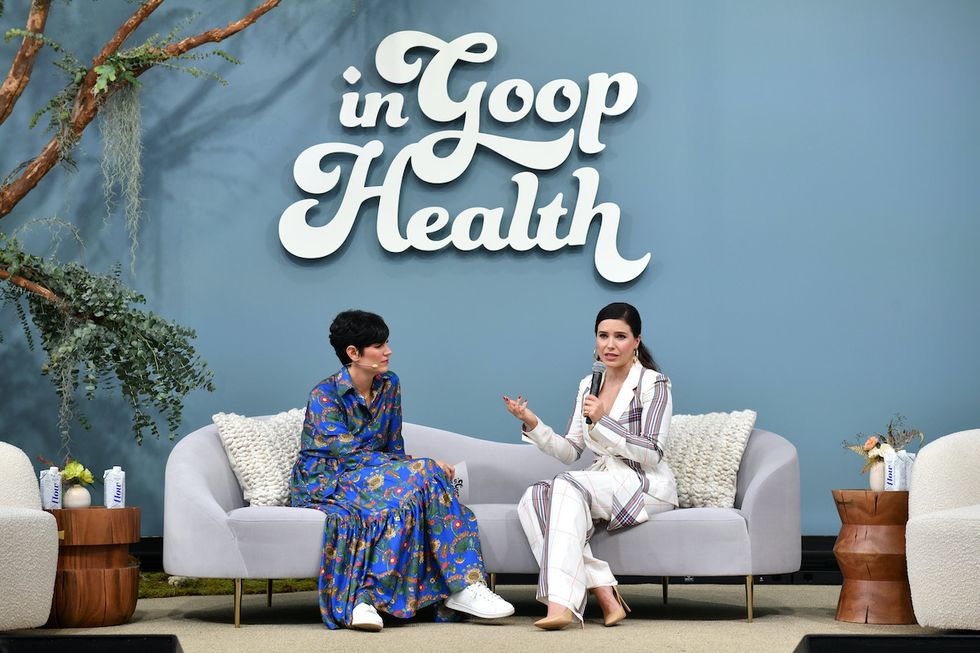 Getty Images
4. Be an active participant in this world. Sophia Bush leaped onto our screens and hearts with One Tree Hill. Since then, she's become just as familiar for her activism as her acting. Bush uses her social platforms and new podcast, "Work in Progress," to talk about important issues in politics and the world at large. In our trying times, she emphasizes the importance of taking care of yourself. "We fail when we burn out," she says. Bush wants to inspire other people to get involved in helping the planet, helping each other, and working towards something bigger. "Life is too f**ing long to settle for anything," she says. "Look around, we're the adults now."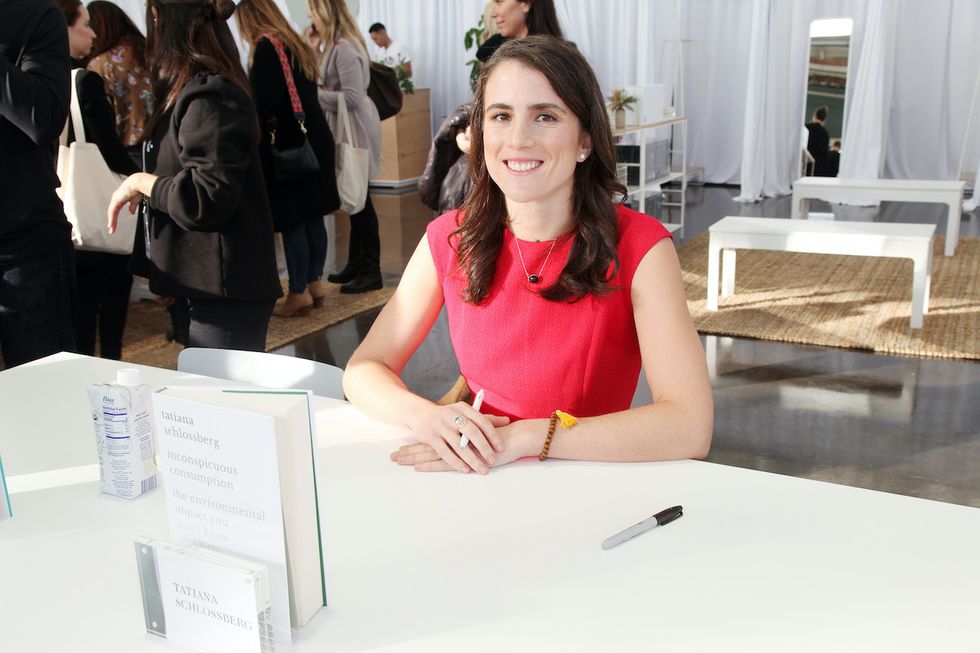 Getty Images
5. Fighting climate change is a collective responsibility. Tatiana Schlossberg, journalist and author, used to avoid the subject because it made her anxious. Not anymore. Through research, she became an informed citizen. And today she is a leading voice for action. Schlossberg advises everyone to educate themselves about climate change. It isn't going away anytime soon and the consequences are getting graver — "no matter who you are, this problem is going to affect everybody," says Schlossberg. One easy way to begin is to simply try to consume less (eat less meat, fly less, etc.) because now, she says, "every question is a climate change question."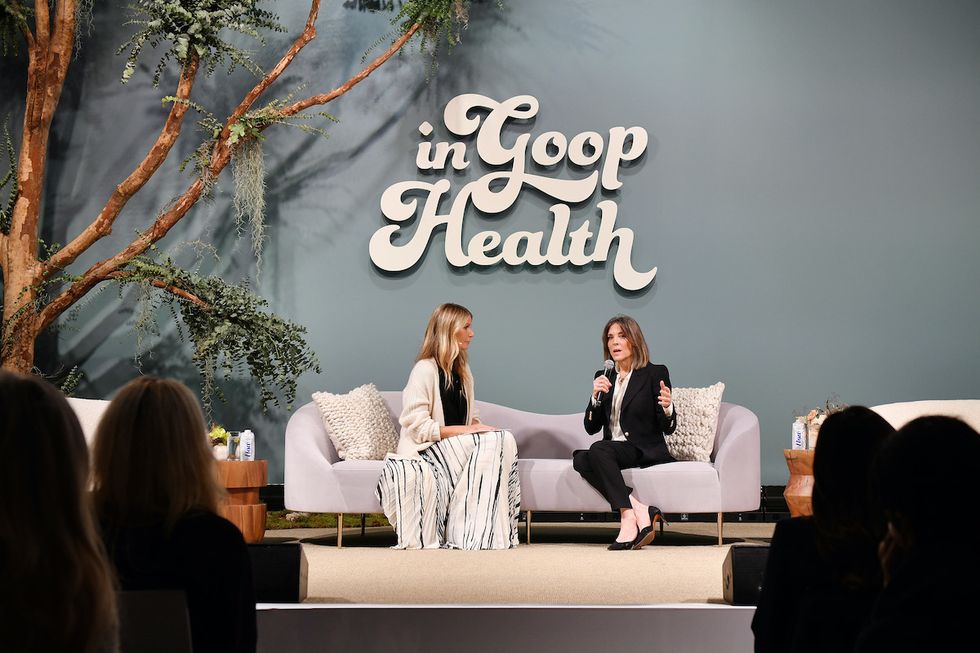 Getty Images
6. Lead with love. In a world that seems more divided than ever, Marianne Williamson still has a positive outlook. "I think the average American is a good person." Author, spiritual adviser to Oprah Winfrey, and presidential candidate, Williamson thinks we have been too preoccupied with an "it's all about me" attitude that we've forgotten we need to work together as a community for something bigger. "We need to love with as much conviction as is displayed by those who hate." To do this we need to strengthen our emotional muscles. Just like strengthening our physical muscles, it takes daily practice to open your heart and stand on higher ground. If you're looking for guidance, Williamson says that it starts with intention. If in your heart, you truly want to cultivate love, she says "the universe will open up to you in unbelievable ways."