Upgrade Your Plain Old Hoops in Under 10 Minutes
Aug 20, 2013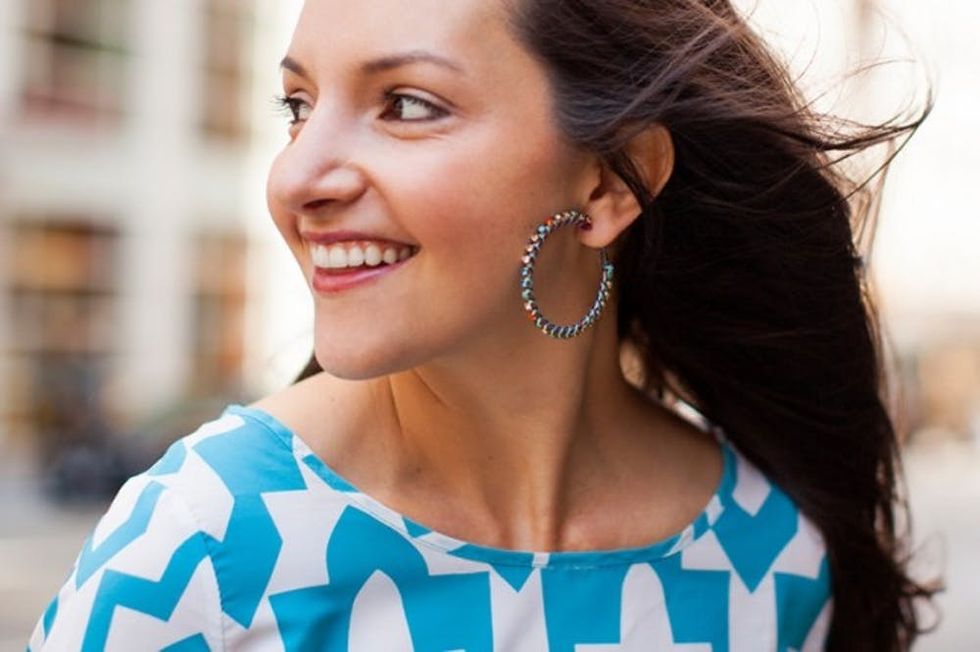 You know we love tricking out a style staple, and hoops are no exception. We've decorated them with nail polish, duct tape, hex nuts, and even Mardi Gras beads. Well now we're taking things one step further and bringing chain and rhinestones into the mix, creating a chic set of statement hoops. Or perhaps, hoop dreams? ;)
---
Materials:
 – silver hoops
– embroidery floss
– rhinestone chain
– gold or copper chain
– E-6000 glue
Tools:
 – scissors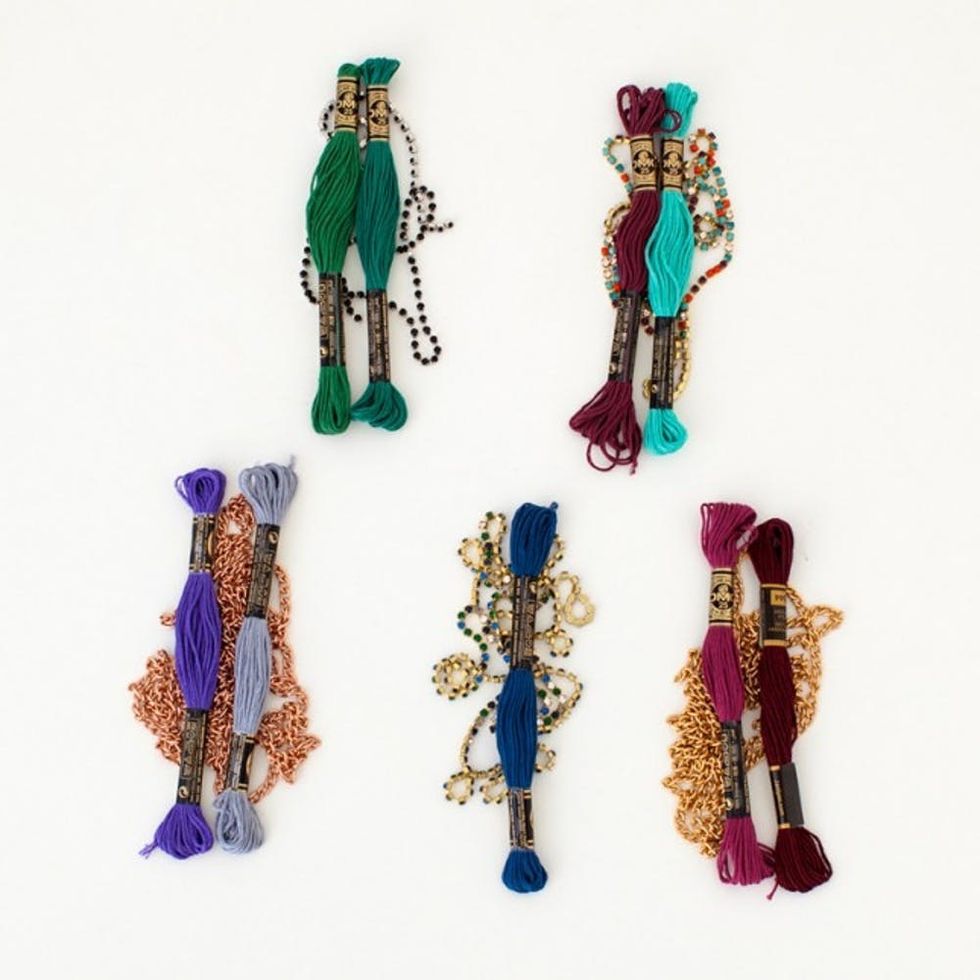 We couldn't resist trying out a whole bunch of different combos with this one. Each one has a totally different vibe!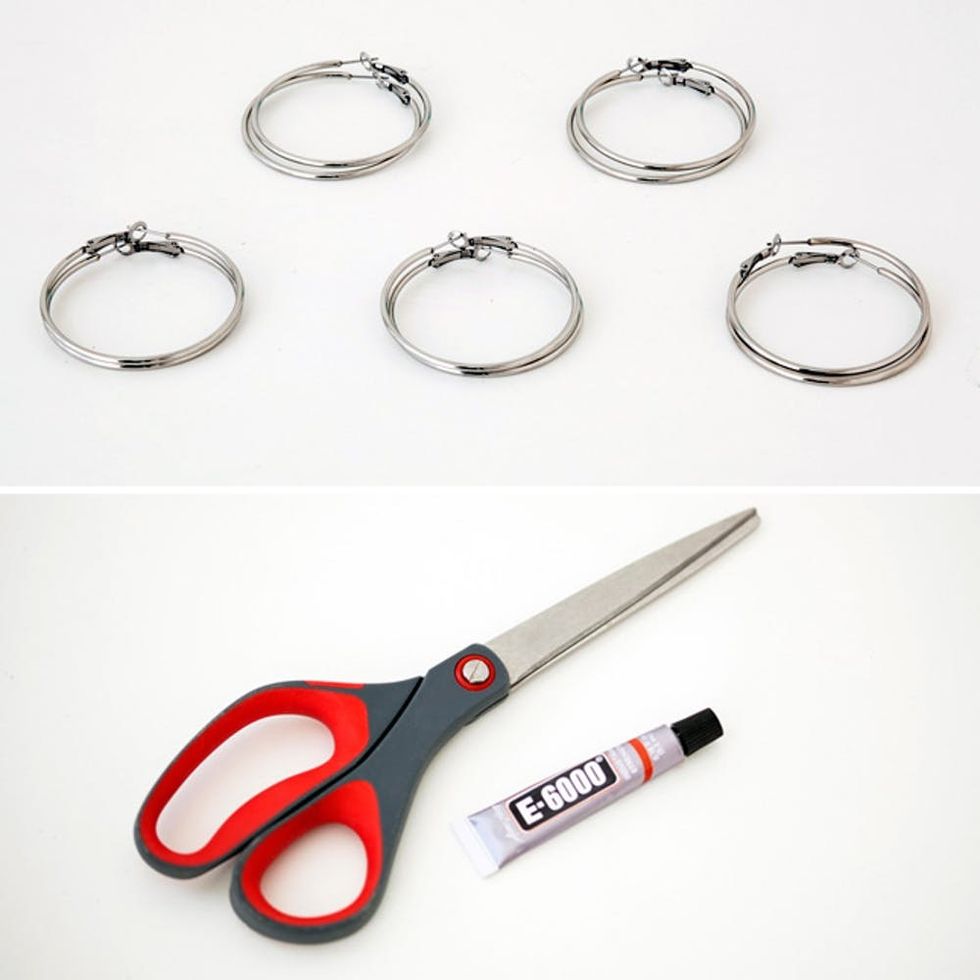 Of course, you also need to stock up on silver hoops and arm yourself with scissors and a trusty tube of E-6000 glue.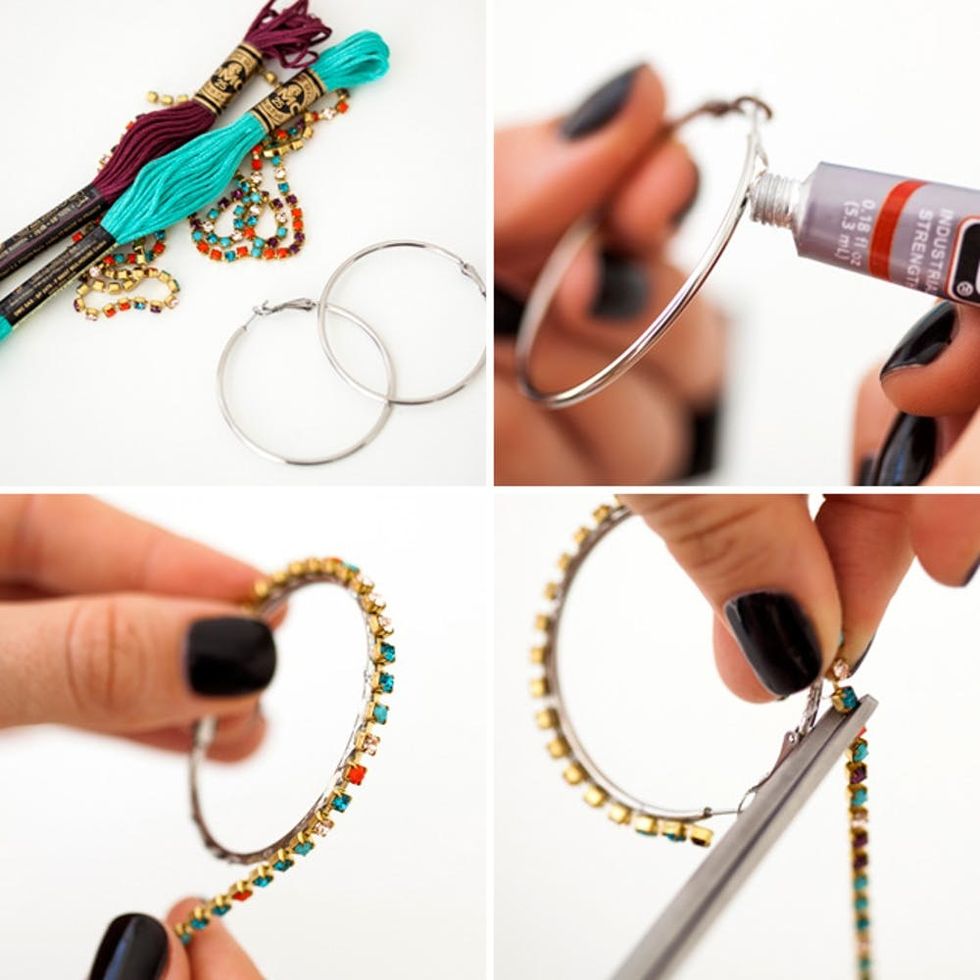 For this one, we used a multicolored rhinestone chain with turquoise and maroon embroidery floss. Squeeze a dab of glue along the outer edge of the hoop. Press the rhinestone onto the edge and hold in place while the glue dries. Snip off any excess chain.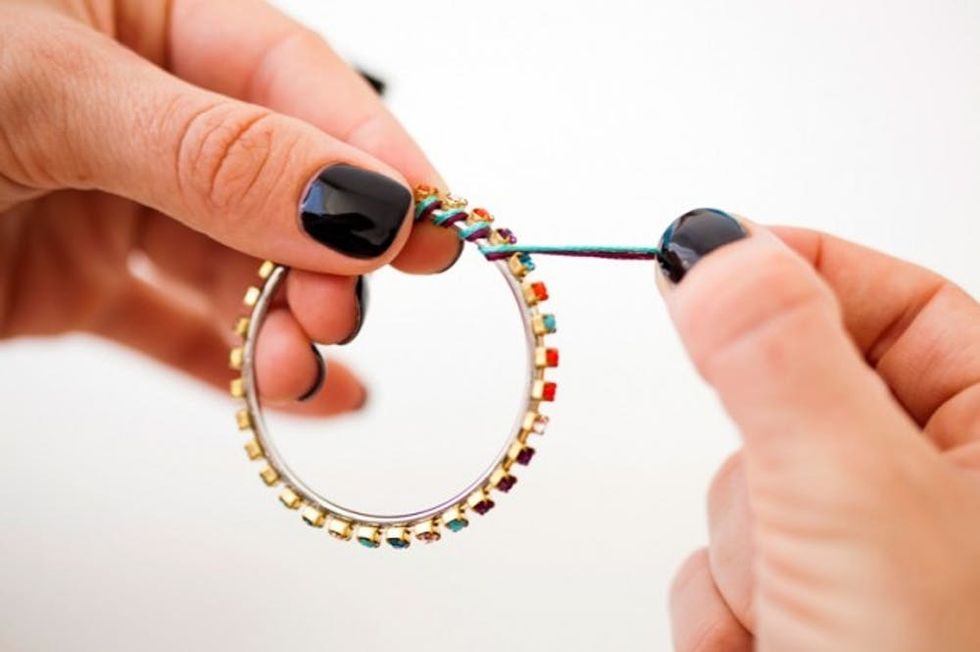 Tie two pieces of embroidery floss to one end and wrap around each rhinestone link. Continue to the end and tie off. Secure with a dab of glue, let dry, and you're done!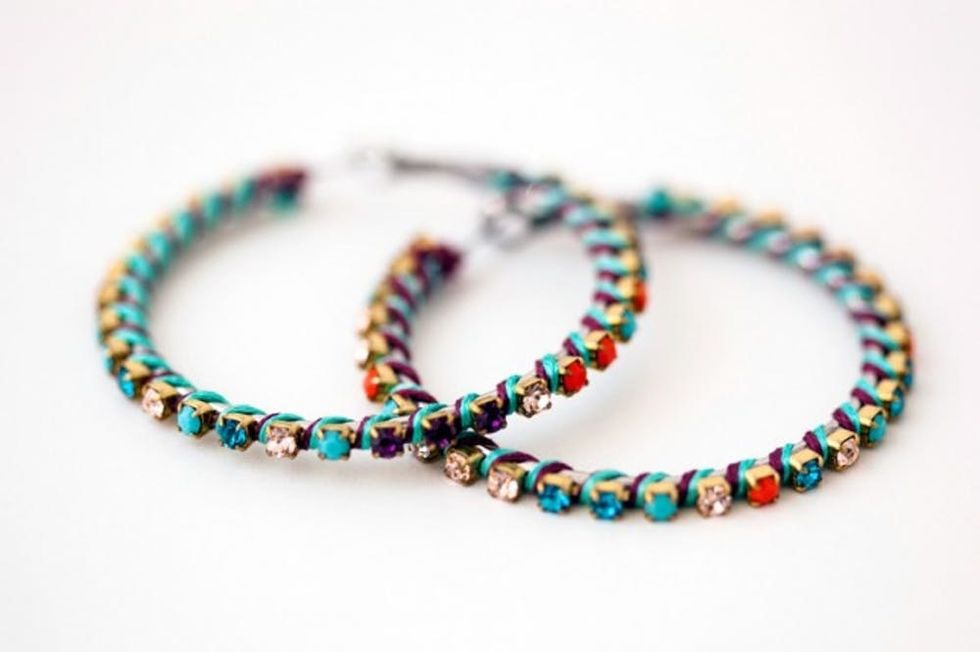 We're loving all the pops of color.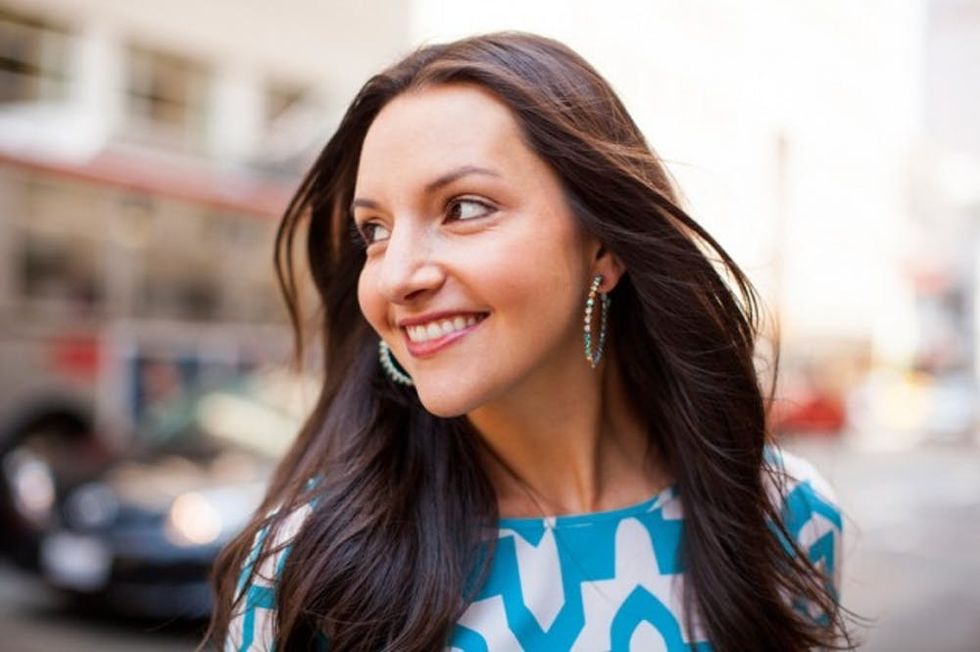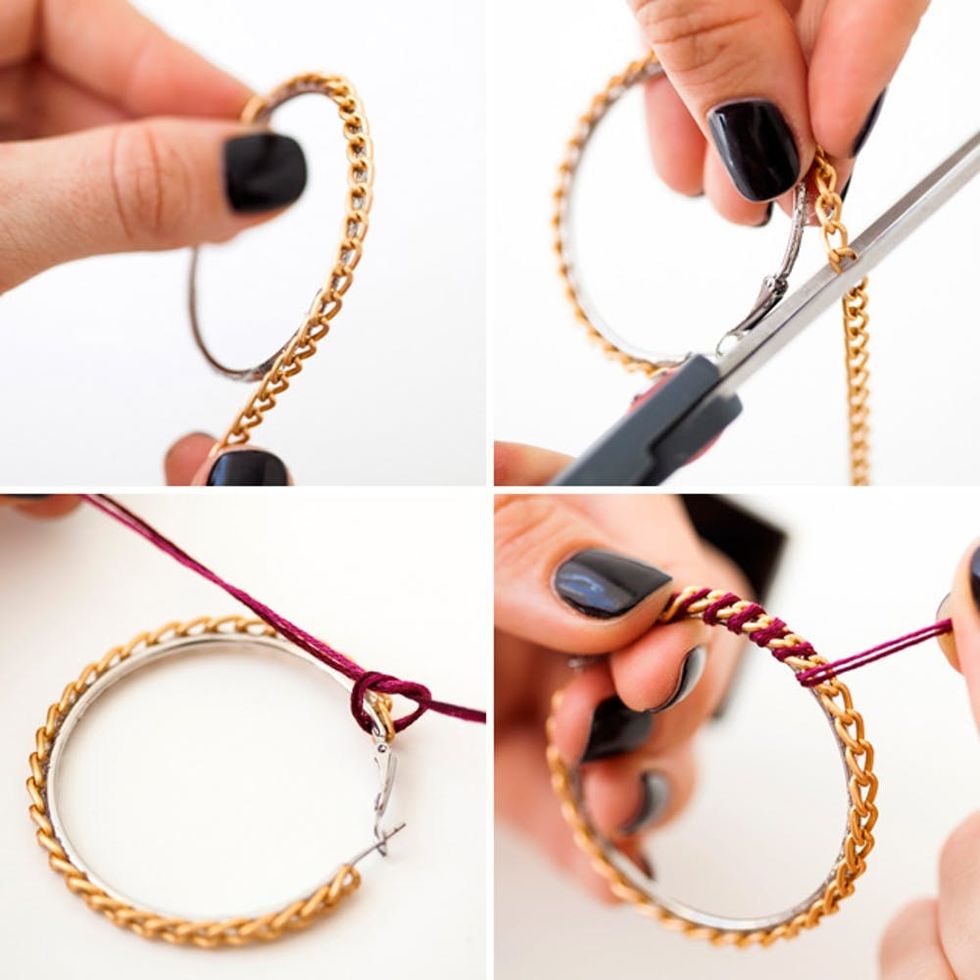 You'll start out doing the same thing as with the rhinestones. Squeeze a dab of glue along the outer edge of the hoop and press the chain onto the edge. Hold while the glue dries and snip off excess chain. Tie the embroidery floss on one end and wrap. That's it!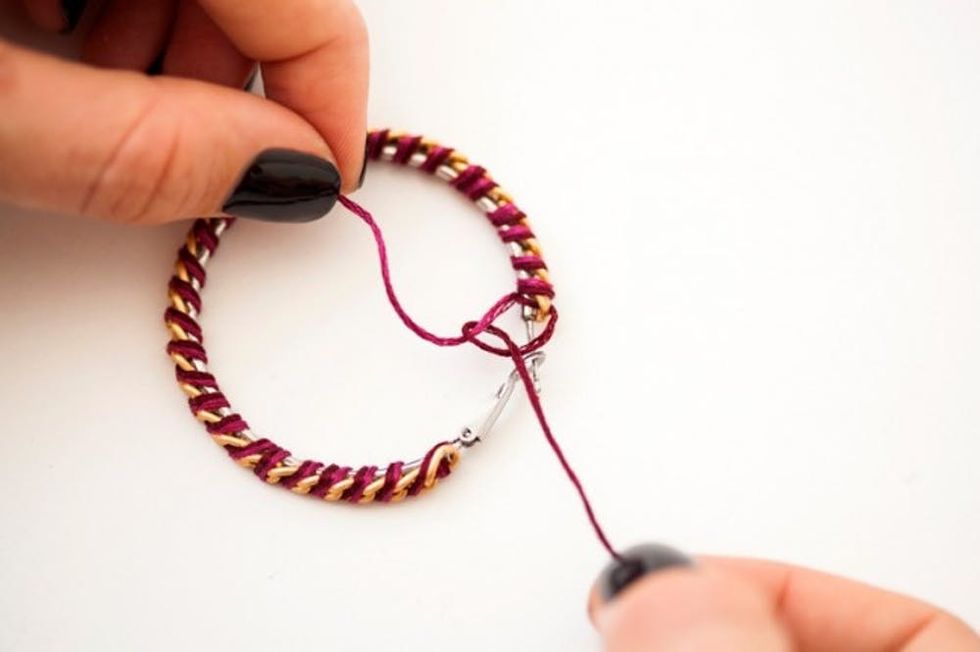 Tie again at the end and secure with glue if you like.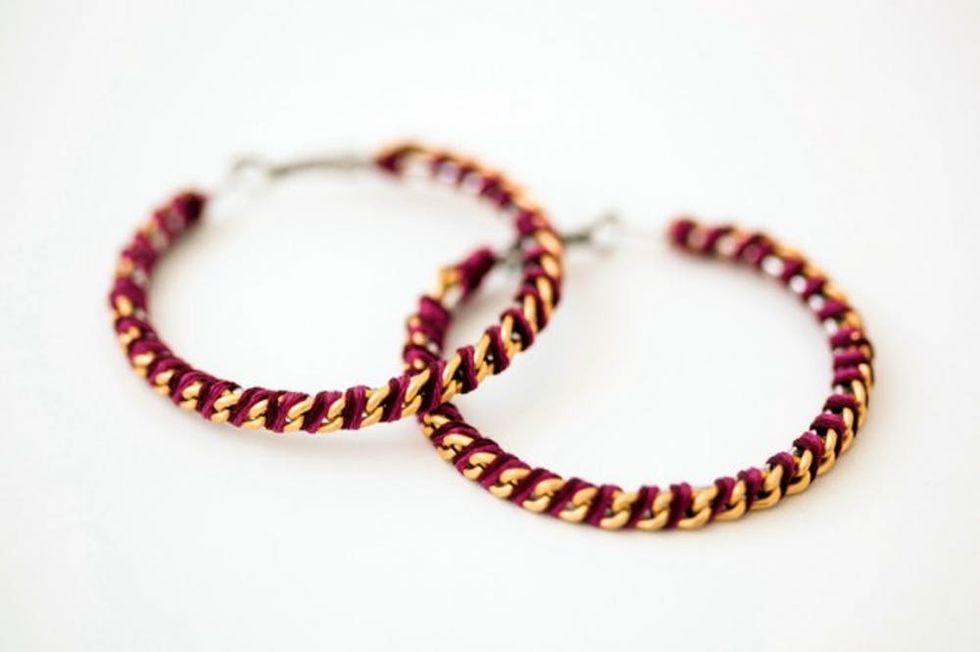 And there you have it!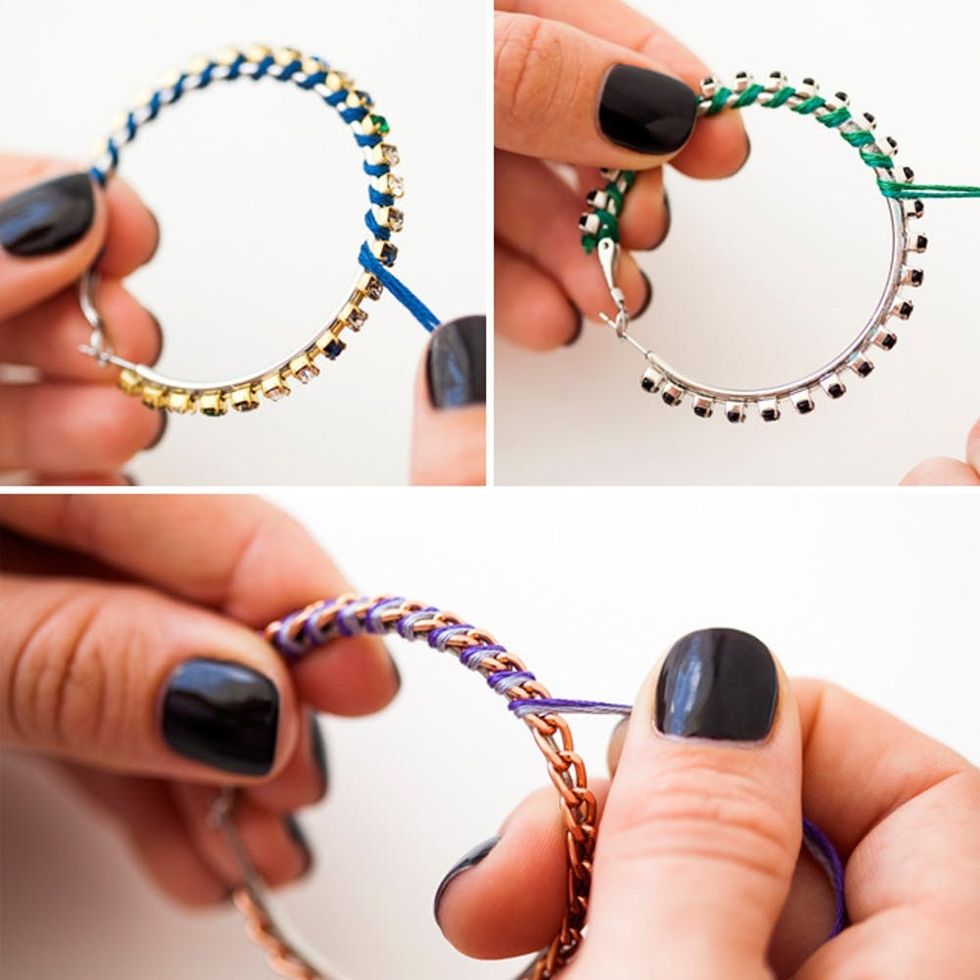 We did a few more color combos just to see what we liked best.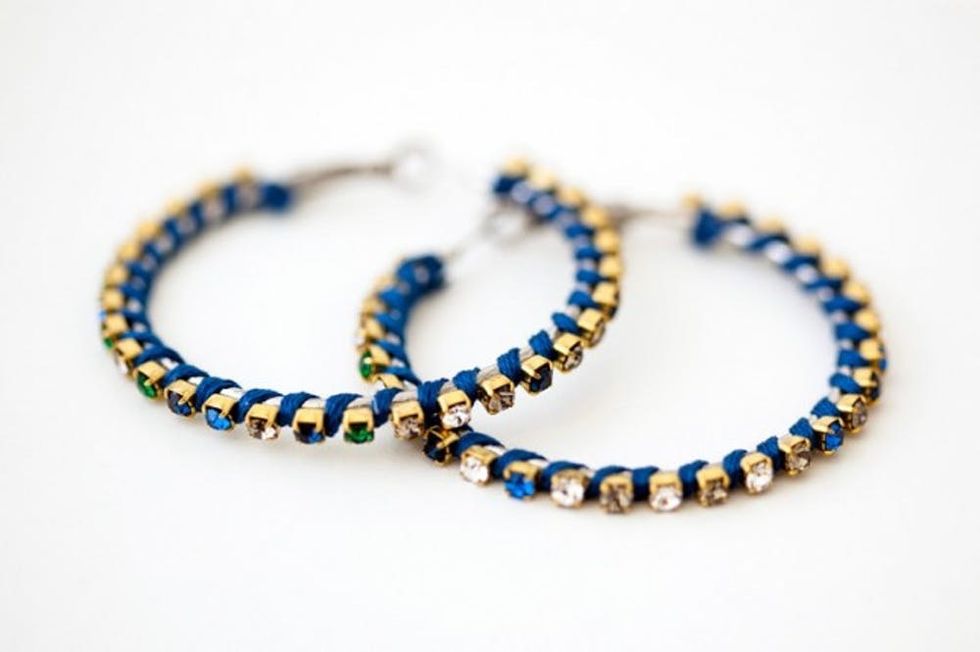 These blue ones would be fun for New Year's.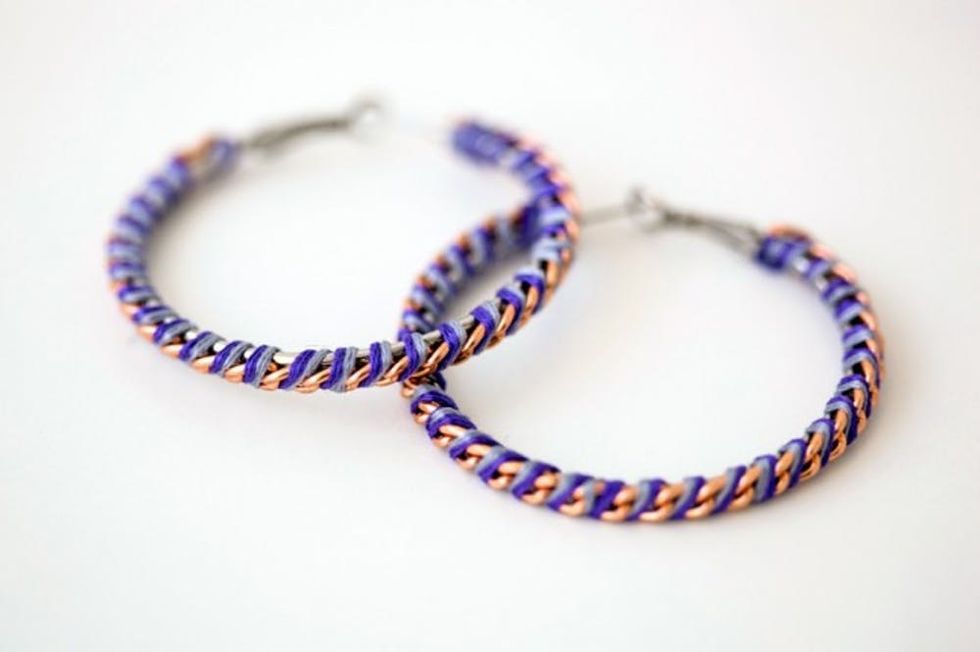 The purple and rose gold might be our favorite.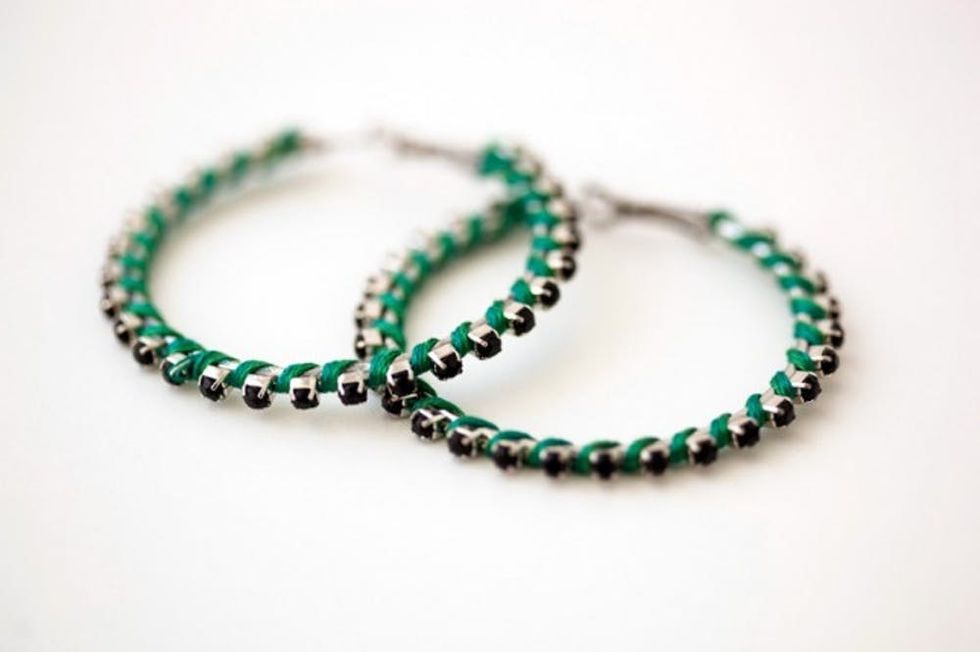 And how cool are these black rhinestones?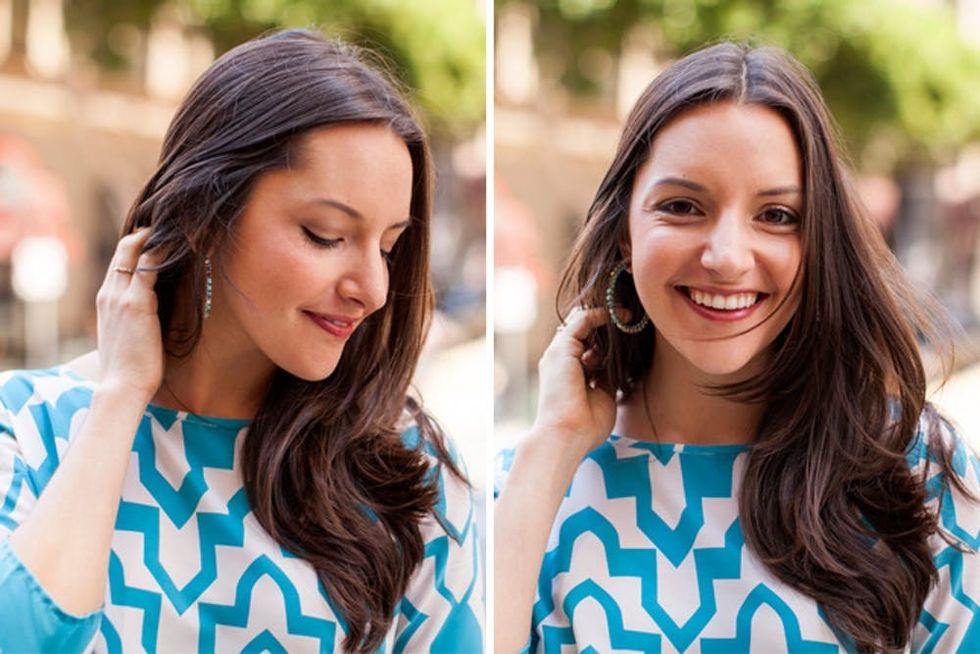 Which combo is your favorite? Talk to us in the comments below.
Misty Spinney
Misty Spinney is a hair stylist, makeup artist, and fashion stylist with a strong background in design and deep passion for creativity.