Style Hack: Chic Studded Stacking Bracelets
Jul 18, 2013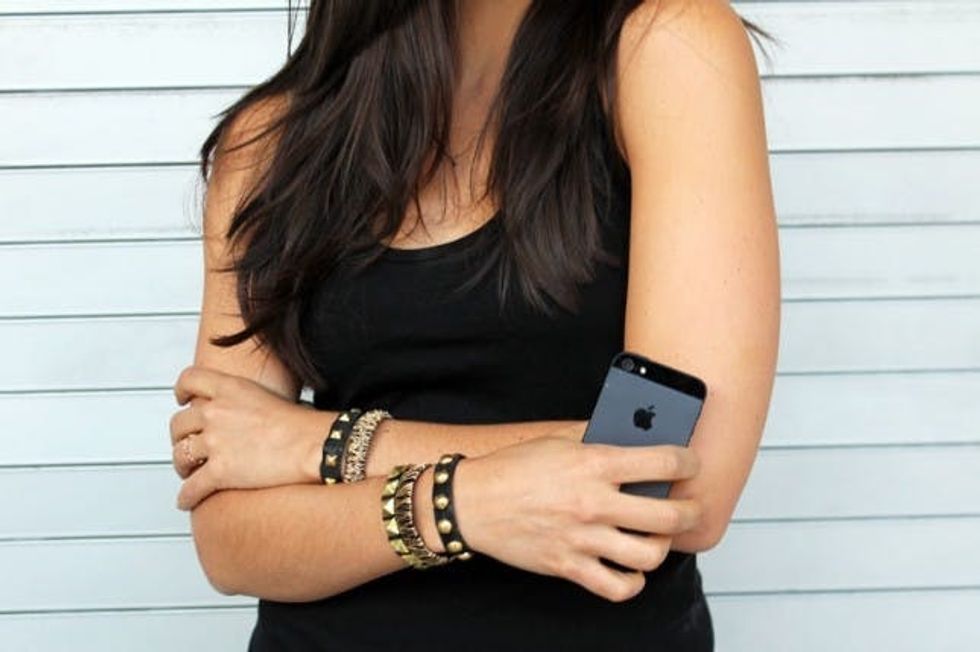 ---
You know we're all about DIYing it up in the accessory department. This month we've jumped headfirst into all sorts of handmade bracelets, and now we're enlisting a little cleverness from the folks at Velcro Industries for our latest hack. All you need is VELCRO® Brand ONE-WRAP® Straps, studs, beads, and wire, to make your own set of 5 stacking bracelets. Let's get to it!
Materials:
– large gold studs
– VELCRO® Brand ONE-WRAP® Straps (Black)
Tools:
– needle nose pliers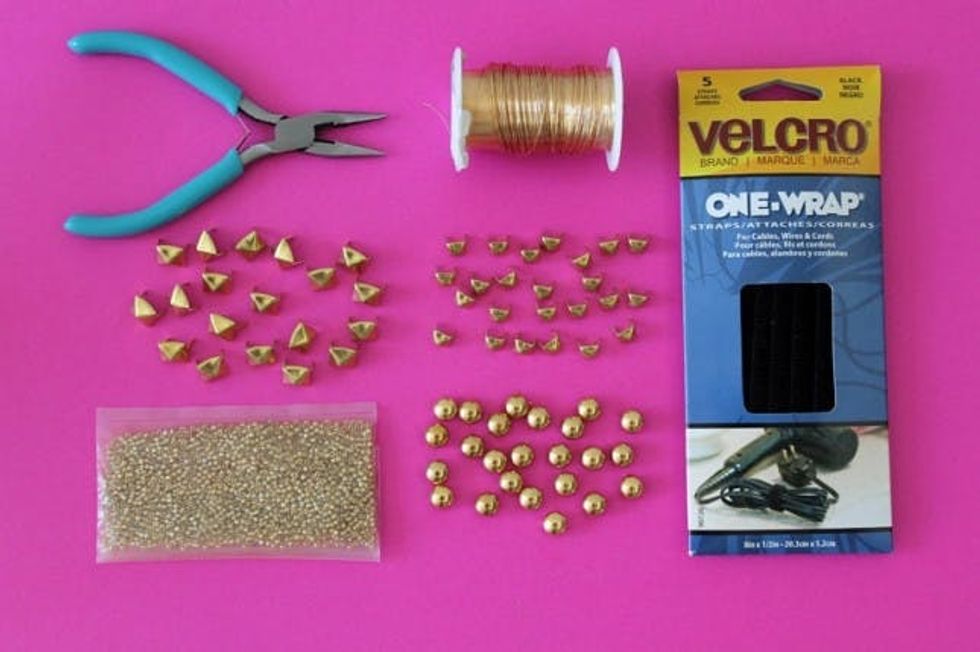 The great thing about VELCRO® Brand ONE-WRAP® Straps is that that they are adjustable and fit right on your wrist. It's like they were made to be turned into bracelets!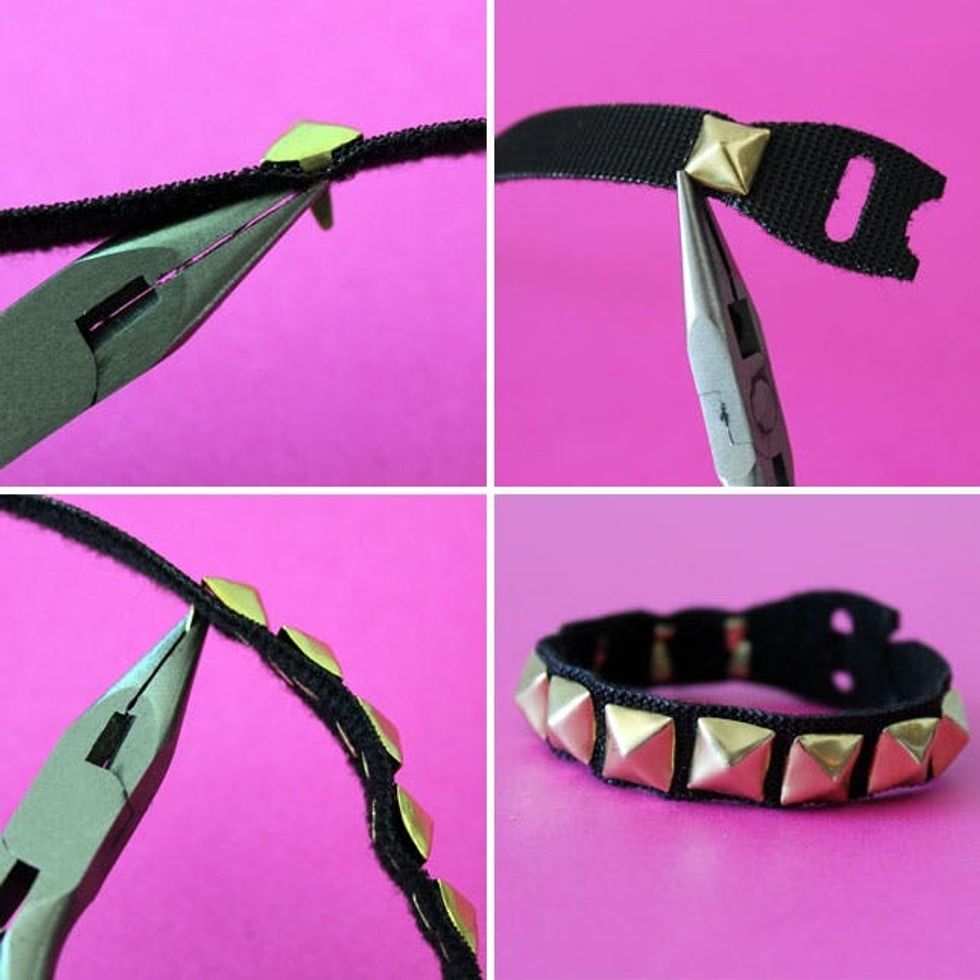 1. Stud It Up: This first one is all about getting as many studs on your bracelet as possible.
Press your studs through a black VELCRO® Brand ONE-WRAP® Strap and use pliers to secure on the inside. You want to make sure the loop side (aka the soft side) is the one facing your wrist. Continue around the whole wrap and you're done.
Wire Web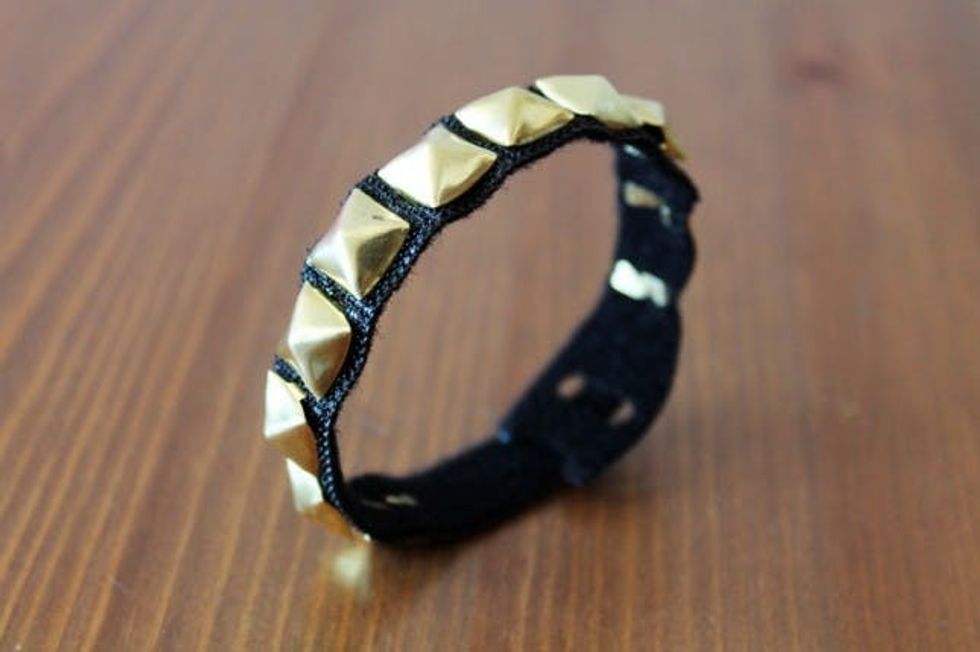 Next up, we're taking a cue from our
Jawbone UP hack
from back in 2011!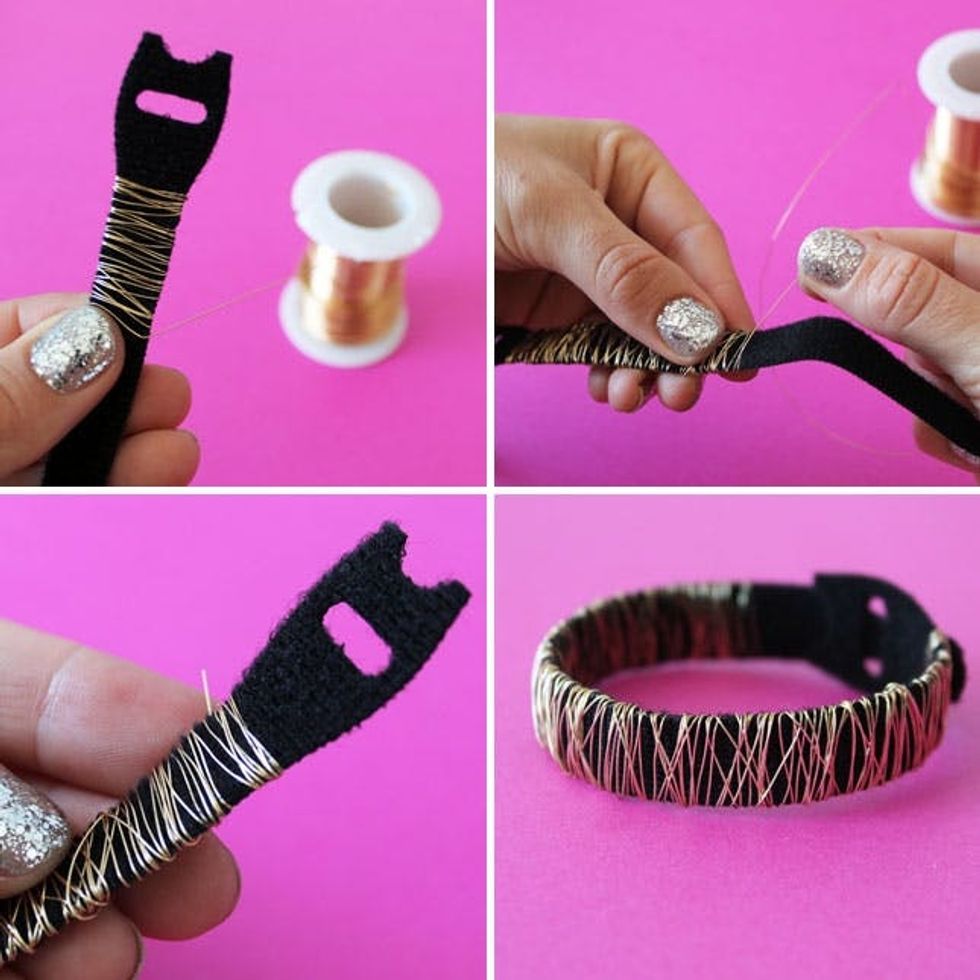 Simply take wire and wrap it around your next VELCRO® Brand ONE-WRAP® Strap. Keep going for the length of your wrap, and you're done.
Round Studs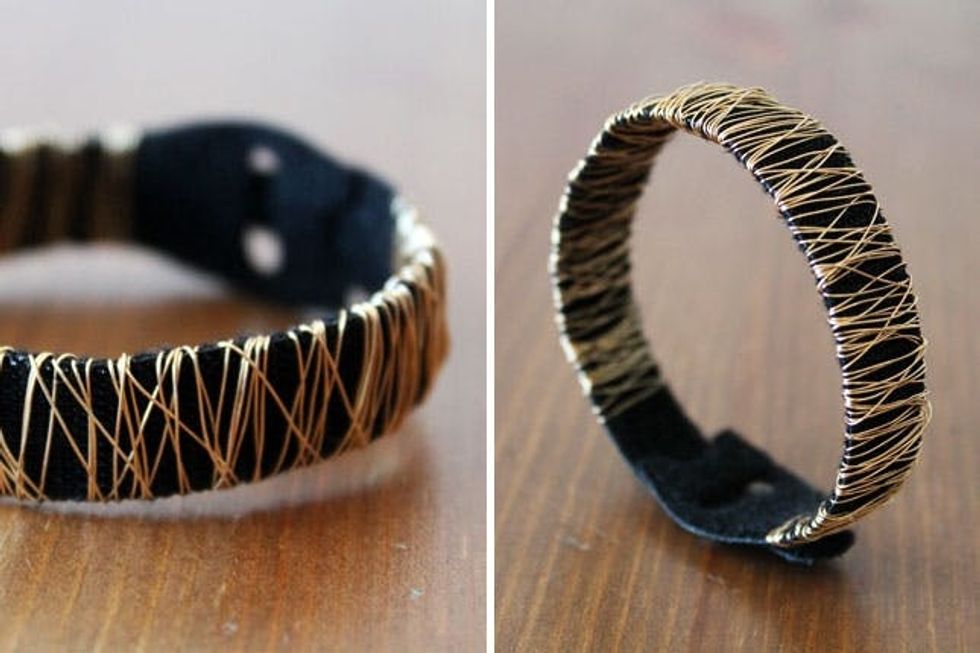 We used a few spare round studs from our
chic weekend tote
project and got to work on this next easy bracelet.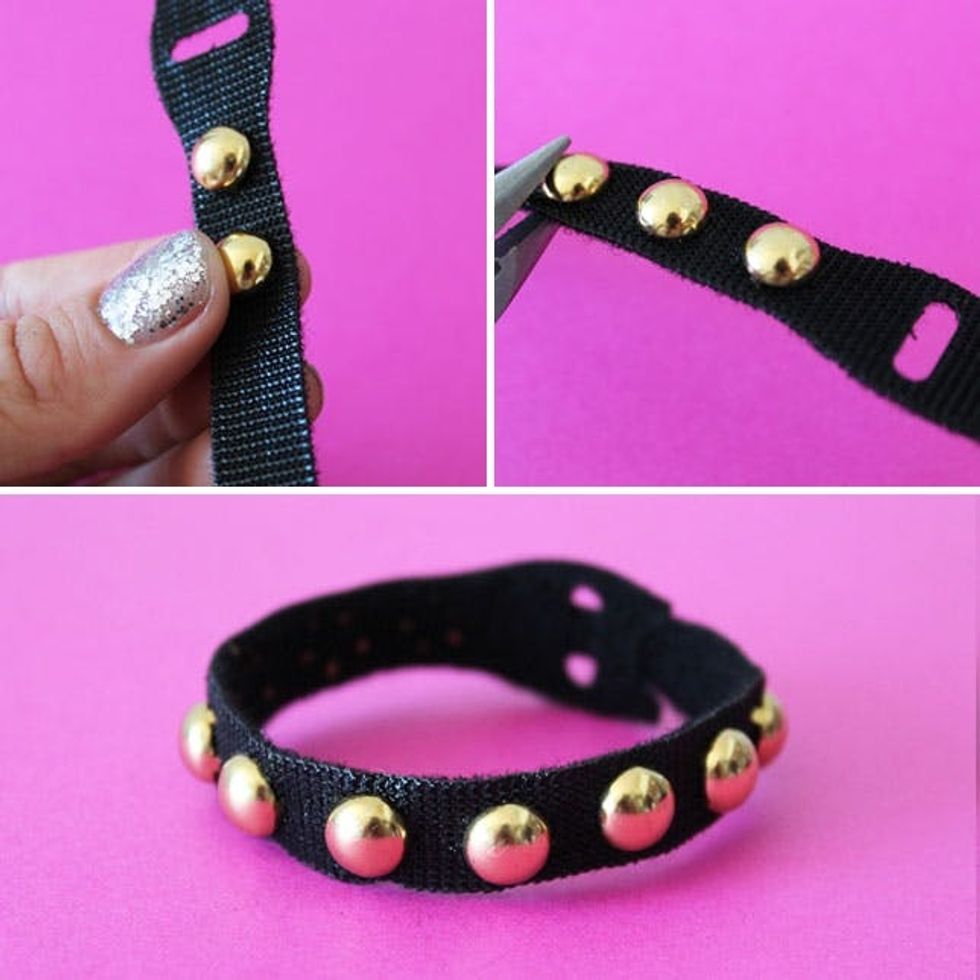 The process for this is exactly the same as the first studded bracelet. Press studs through the strap, use pliers to secure, and wear!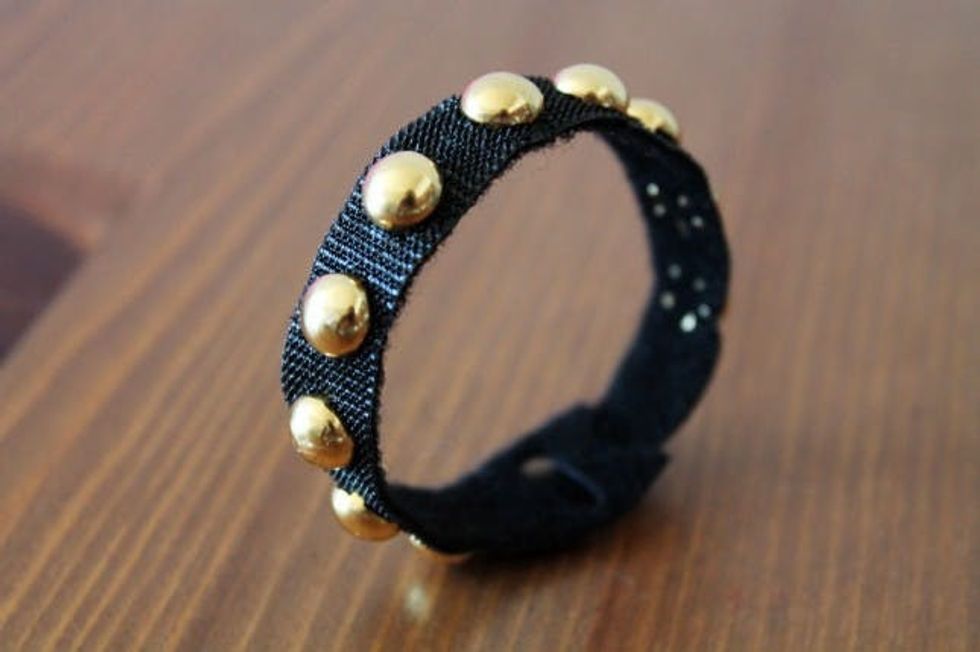 4. Beaded Wire: This last one is our favorite, and the most complex – though still pretty darn simple!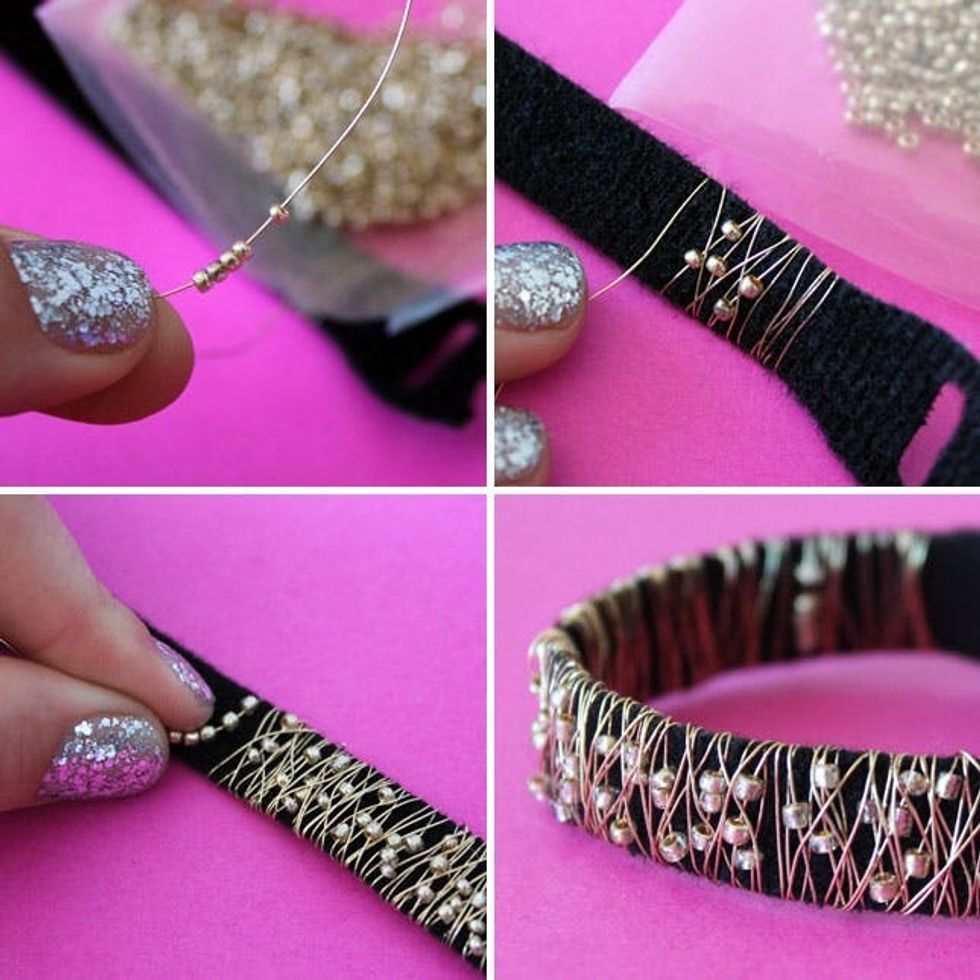 Use the same wire as before but this time add beads and wrap. Keep adding beads as you wrap, making sure not to put any beads on the side that faces your wrist. That's it!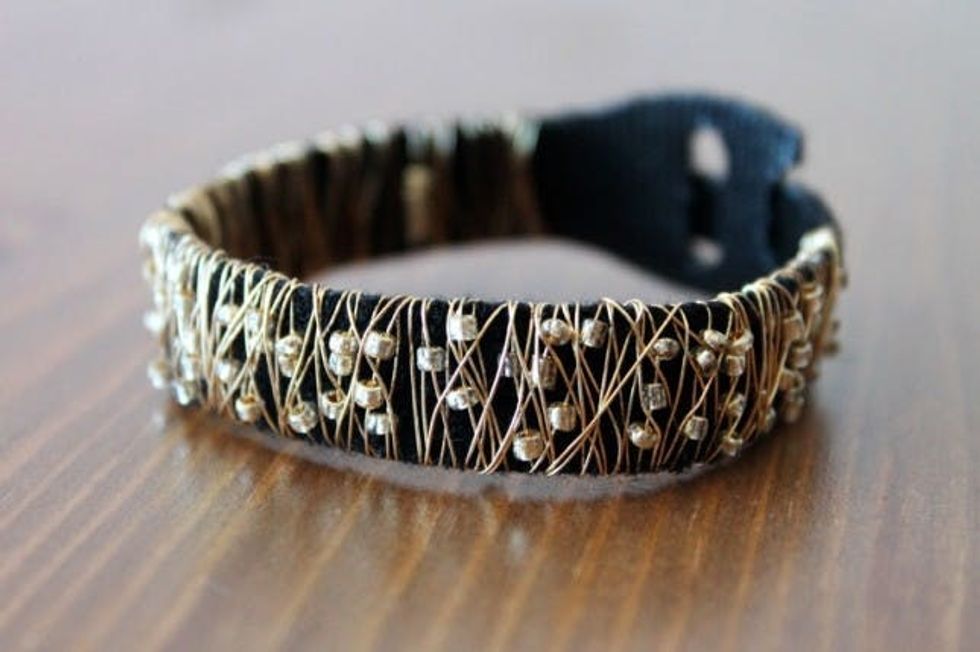 5. Mini Studs: Last, a mini take on the first studded bracelet.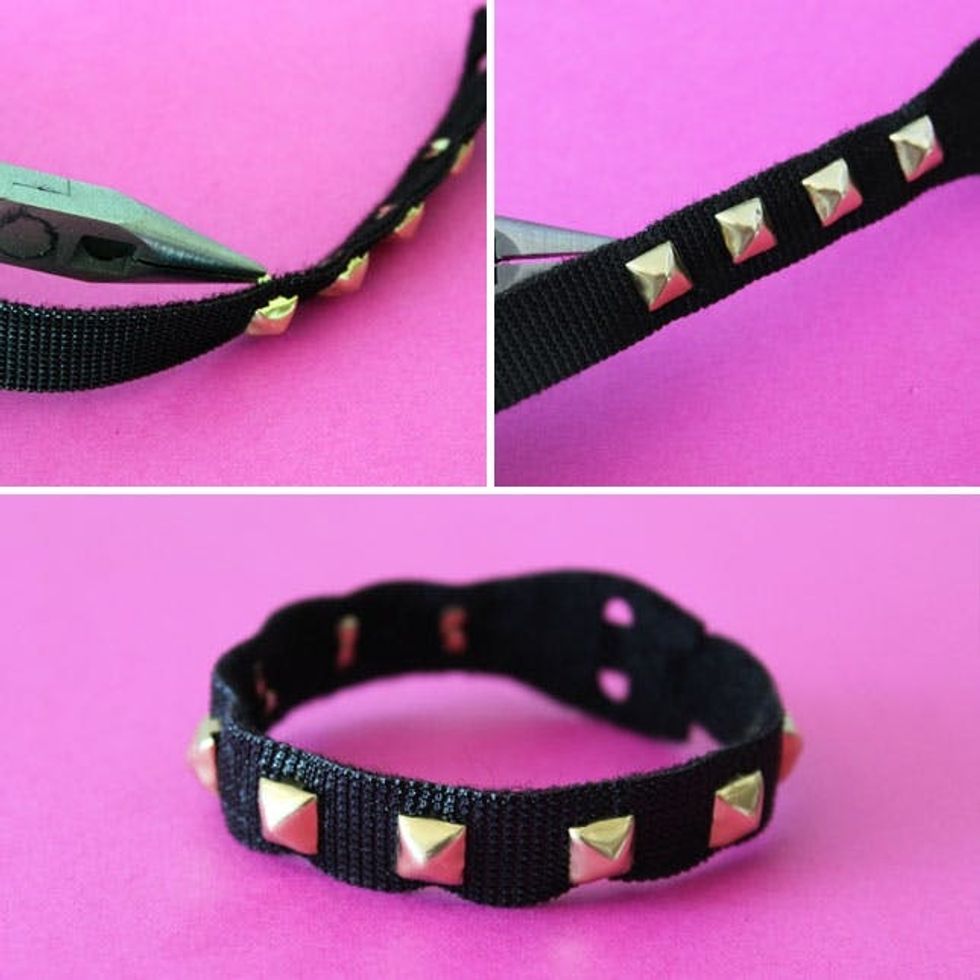 Again, this process is just like any studding project. Use pliers to secure studs on the inside so they don't poke your skin, and you're done.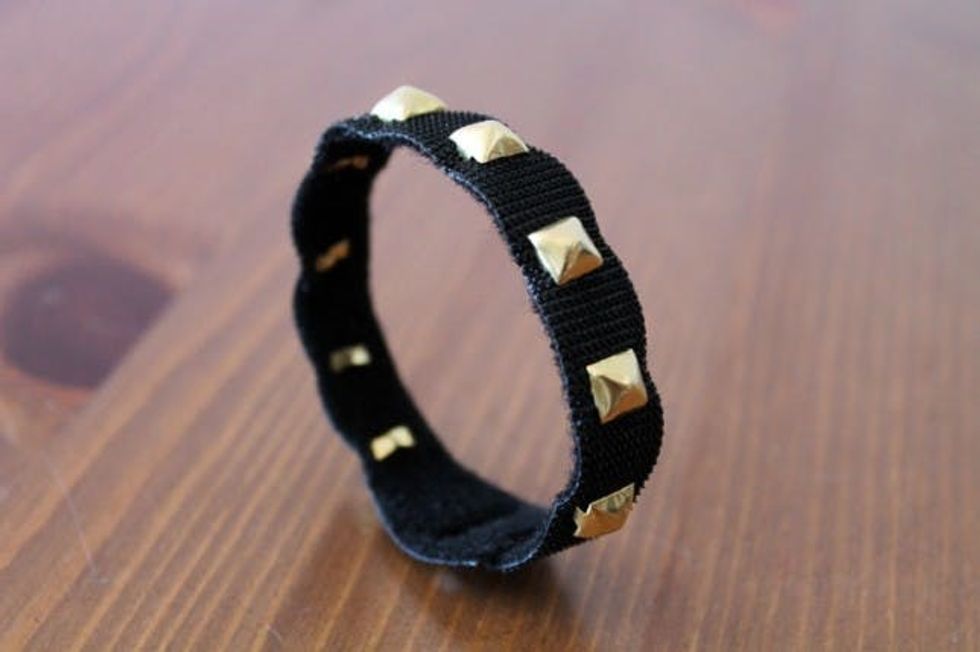 Don't they look great together?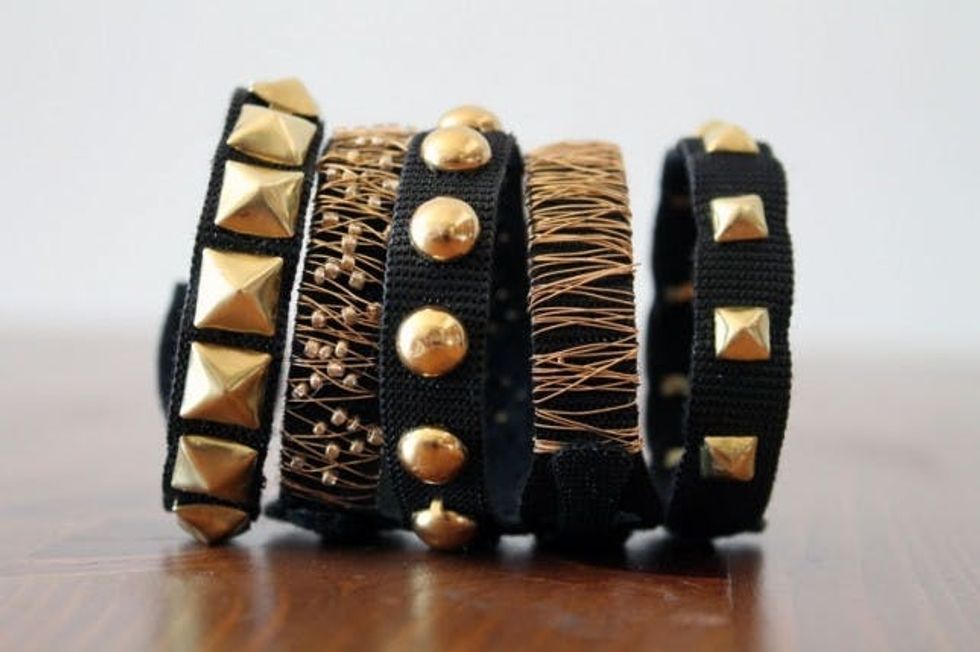 What cool things have you made using VELCRO® Brand products? Any ideas for projects we should try here at Brit HQ? Talk to us in the comments below.
Misty Spinney
Misty Spinney is a hair stylist, makeup artist, and fashion stylist with a strong background in design and deep passion for creativity.
DIY Style