The Most WTF Summer Gear You *Need* to Have
Jul 03, 2016
If your idea of the best summer ever includes finally getting those webbed fingers you've always wanted, you're in luck. This year's summer gear has gone way beyond high-tech and ventured well into WTF territory. That doesn't mean we don't want at least half of this WTF gear though. Who hasn't been dying to play an inflatable game of Twister?
---
1. Tentsile Stingray Tree Tent ($650): Camping in the summer is almost a requirement, and what's not to love about battling with tent poles and bugs while you sweat through your sleeping bag? All that has changed now that you can buy your very own tent treehouse and sleep suspended between the trees like Survivor meets Cirque du Soleil. Sure, you may plunge to your death in the middle of the night trying to get out to pee, but it's a risk you'll just have to take.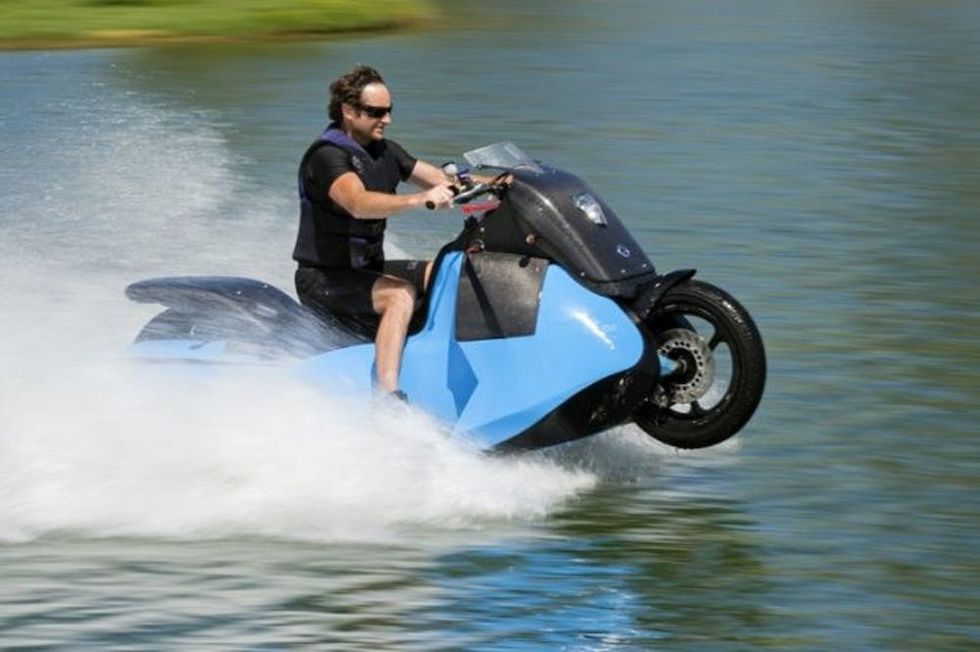 2. Gibbs Sports Amphibians Inc. Biski ($TBD): If a plain old jetski isn't wild enough for you, Biski has you covered. The love child of a motorcycle and a jetski, Biski lets you off-road straight into the nearest lake or ocean. If you haven't spent your days dreaming of doing exactly that, you're clearly not living life to the fullest.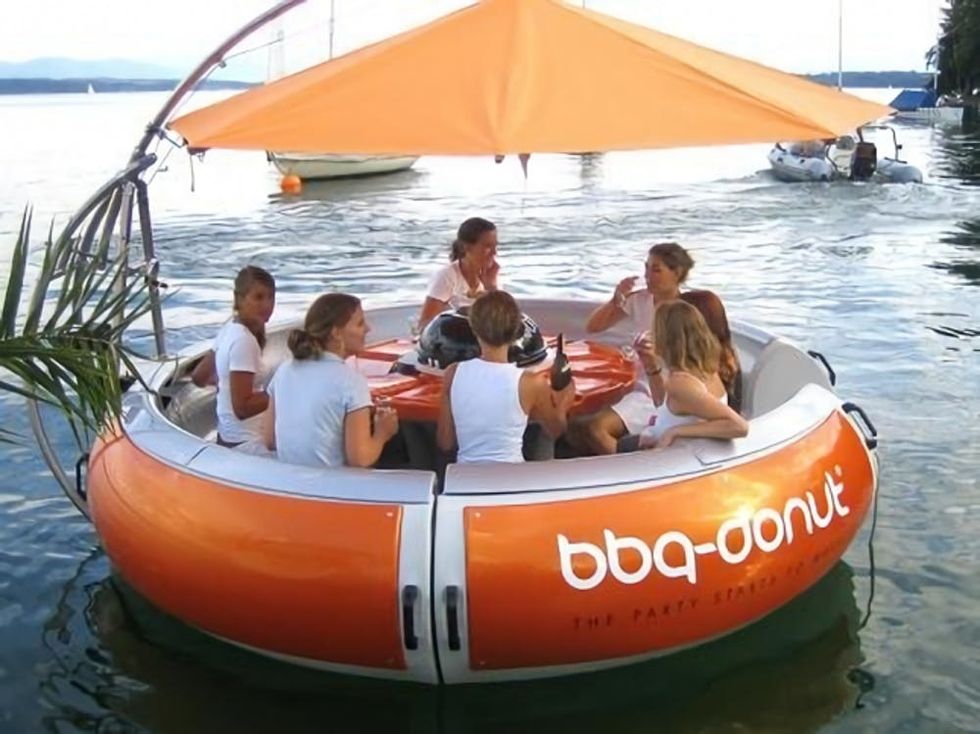 3. Hammacher Schlemmer The Barbecue Dining Boat ($50,000): Imagine yourself floating down the river while grilling up a hot dog. If this screams best summer ever to you, you're in luck: For the bargain price of $50,000, you too can have the ultimate party raft that comes complete with a barbecue. Or you could, you know, bring along a portable barbecue on your own crappy raft and save yourself a cool $49,900.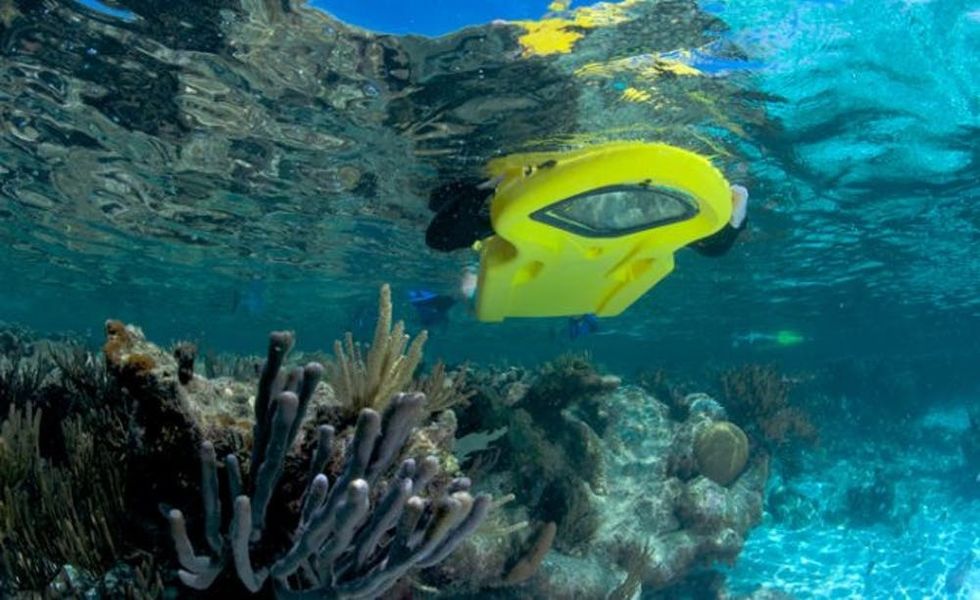 4. Zayak Sea Sled ($345): You know how you really love to snorkel but you just hate wrecking your hair and makeup? Me neither. But if that's really an issue for you, the Sea Sled kickboard with a built-in window lets you just float around oohing and aahing over the sea life without ever putting your head in the water.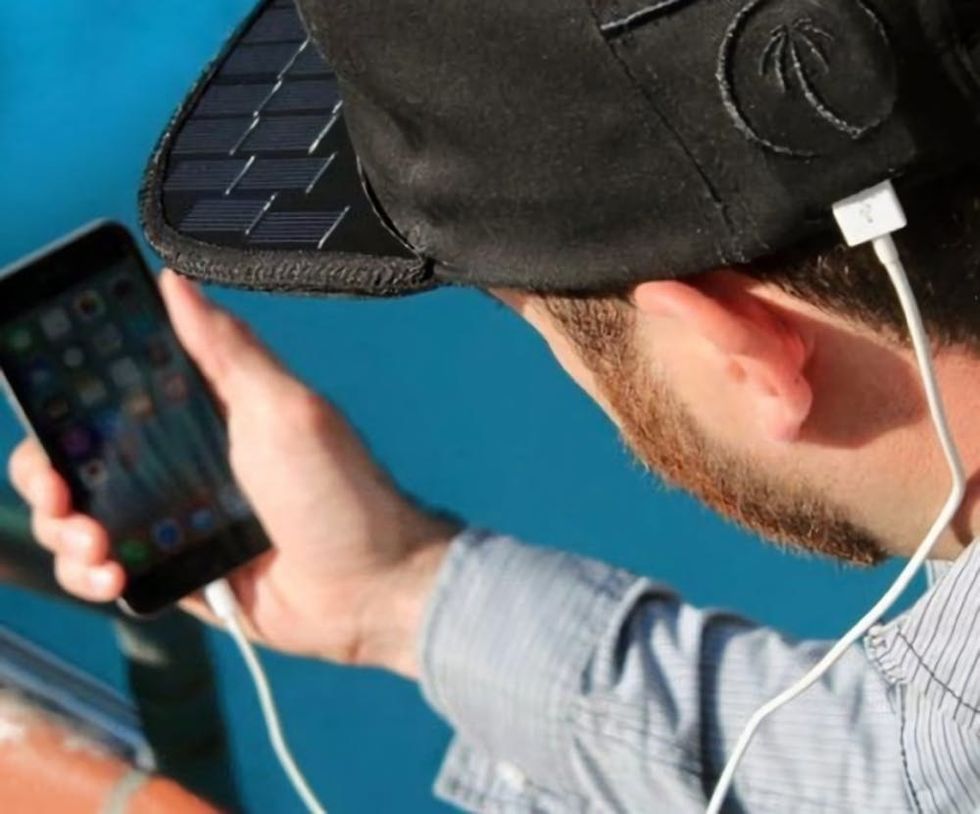 5. SOLSOL Solar Hat ($70): There's nothing worse than being trapped in the middle of a beautiful forest and having your phone die. If you go hiking but can't Instagram yourself on the top of a mountain, did it even happen? This solar-powered hat lets you charge your devices straight from your head so you can post your selfies without worrying about pesky things like power. What a relief.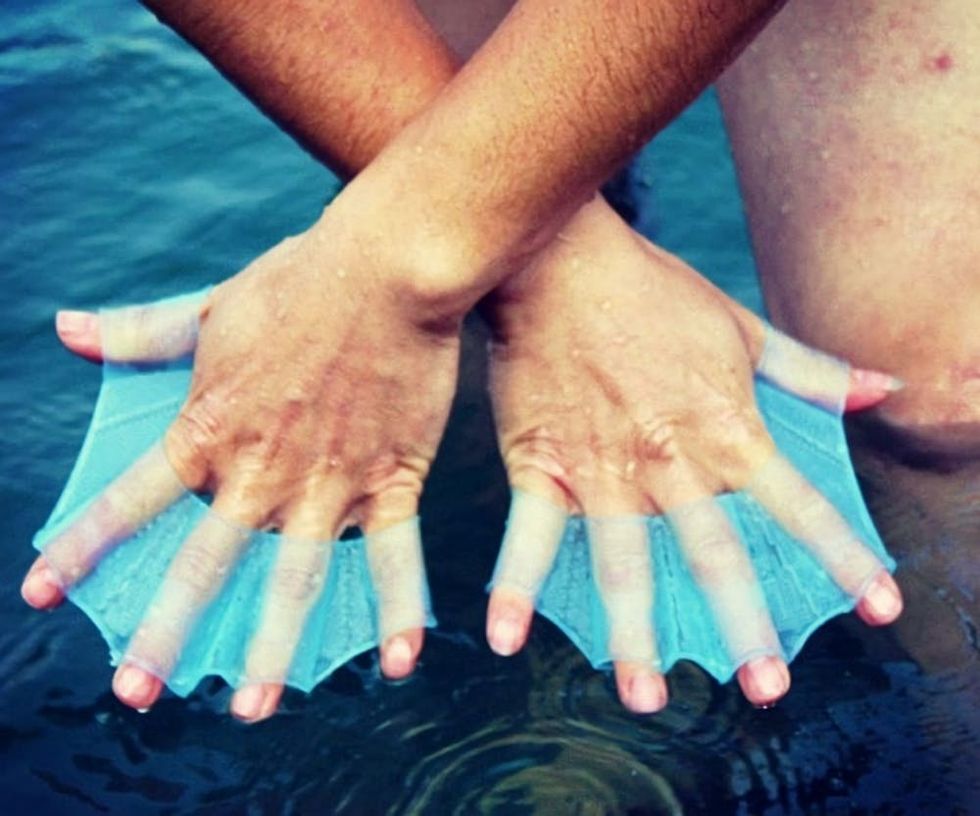 6. TrendBox Webbed Finger Gloves ($6+): You'll no longer lay awake at night railing against the unfairness of having been born without webbed fingers. For less than the price of a movie ticket, you too can have webbed fingers and glide through the nearest lake like a graceful… duck. #Goals.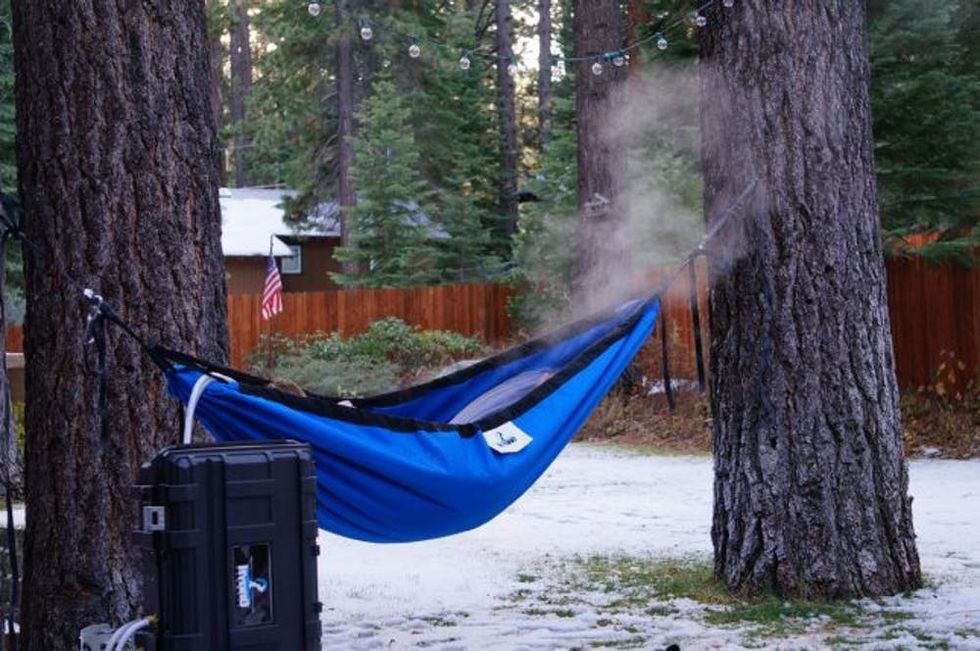 7. Hydro Hammock ($360): Lazing in a hammock with a good book and a cold drink is one of summer's best moments. You can take your hammock game to the next level with the Hydro Hammock, a hammock that becomes a hanging hot tub, or maybe a cold tub when temps are high. It's even big enough for two people, so you can share your awesomeness with a friend.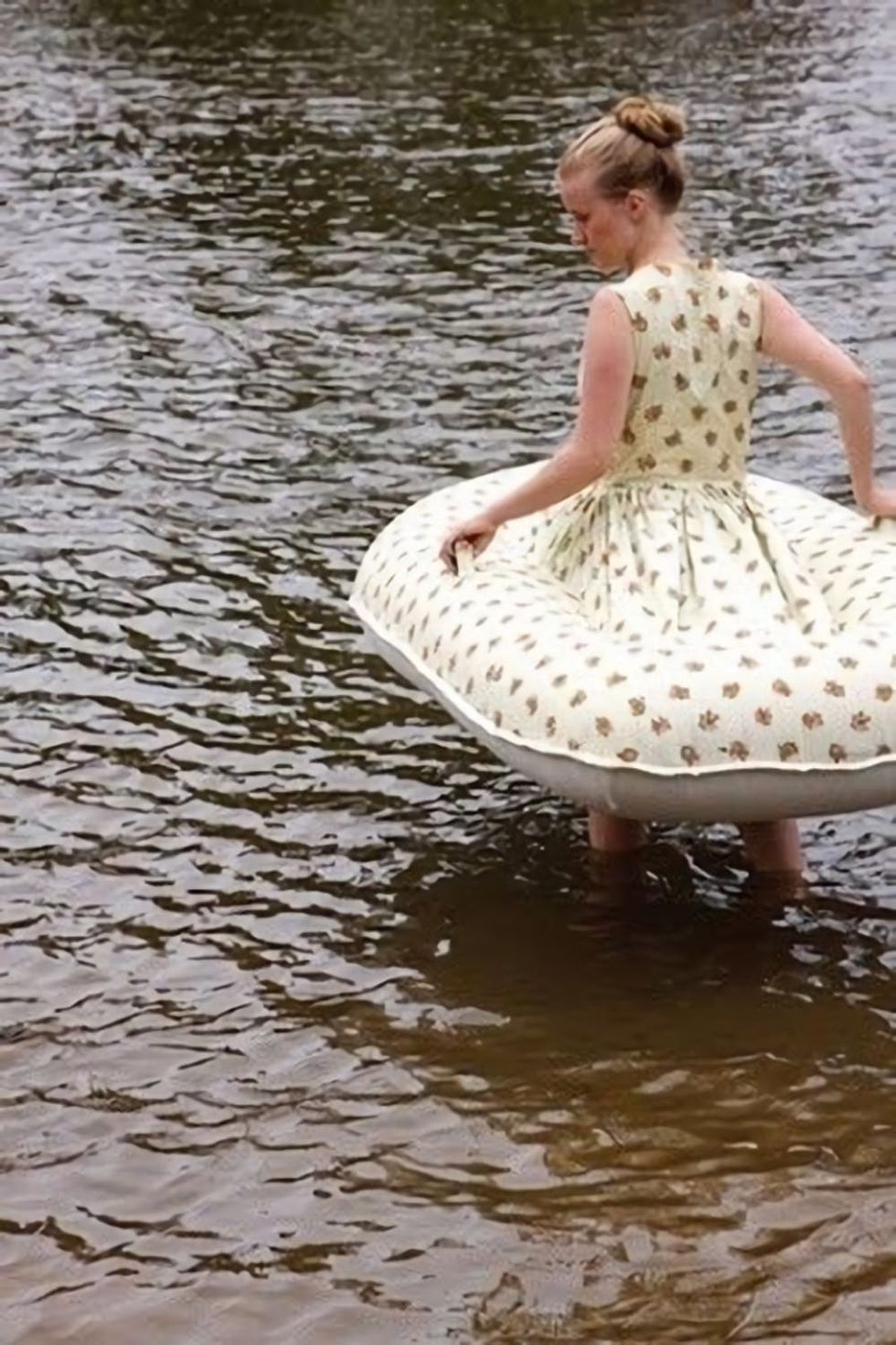 8. Wearable Tech's Boat Dress: You know how sometimes you're at the lake in a cute dress, when suddenly you need to transform into a boat and float away? Do you ever need to make a quick getaway by sea when life gets too awkward? If not, you're clearly not living up to your potential. Sadly, this boat dress is just a concept for now, but someday you too may be able to go from shore to ship with a simple inflation of your skirt.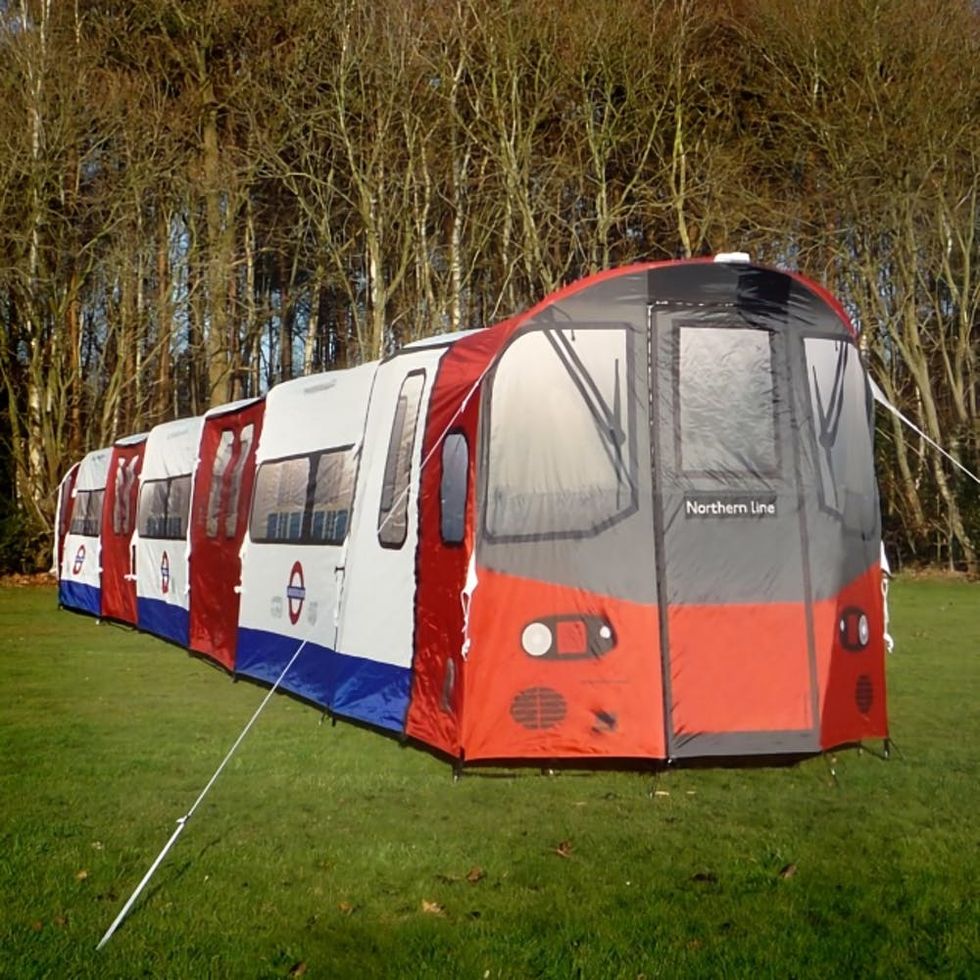 9. Firebox London Underground Tube Tent ($2,788): If you've ever thought to yourself, "I wish I had a tent shaped like a giant London tube train that's big enough to fit all of my friends," seek mental help. Then apply for a job at Firebox, the company that sells exactly that. For the bargain price of $2,778, the 16-person tube train tent can be yours, but as the website reminds you: It's not a working train.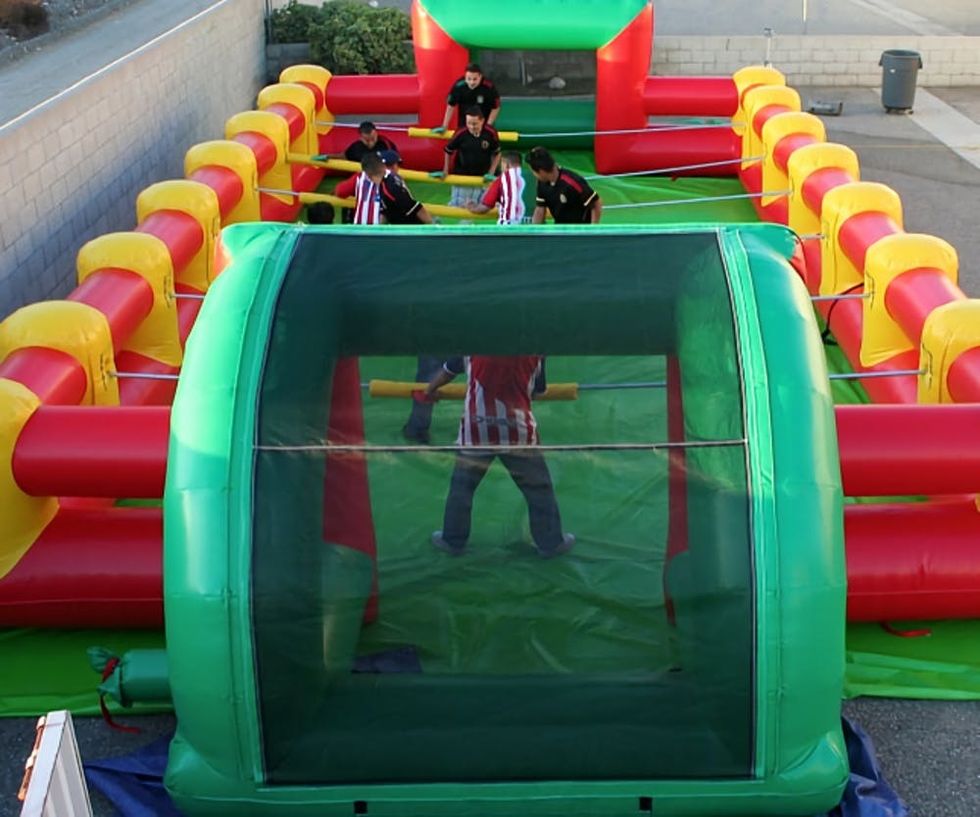 10. EZ Inflatables Foosball Inflatable ($3,995): If you want your summer parties to be memorable, you've got to branch out from basic beer and brats. How about hosting a game of human foosball on your giant inflatable foosball table? Sure, some of your guests might get injured in the fray, but it'll be totally worth it.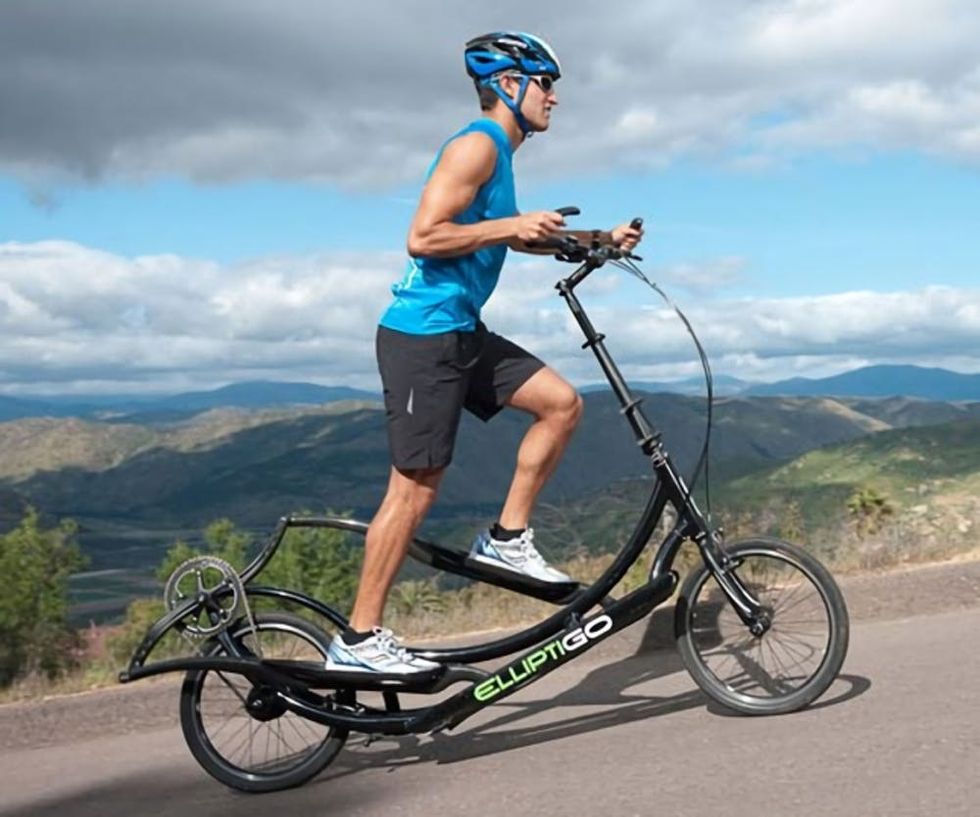 11. Elliptigo Outdoor Elliptical Exercise Bicycle ($1,799): Gym workouts are so last year. With this elliptical machine bicycle, you can glide your way to fitness without getting tired of staring at the gym walls. Of course, you could get the same fitness benefits by hiking, biking or doing pretty much anything else outside, but don't let that deter you from dropping nearly two grand on this magnificent machine.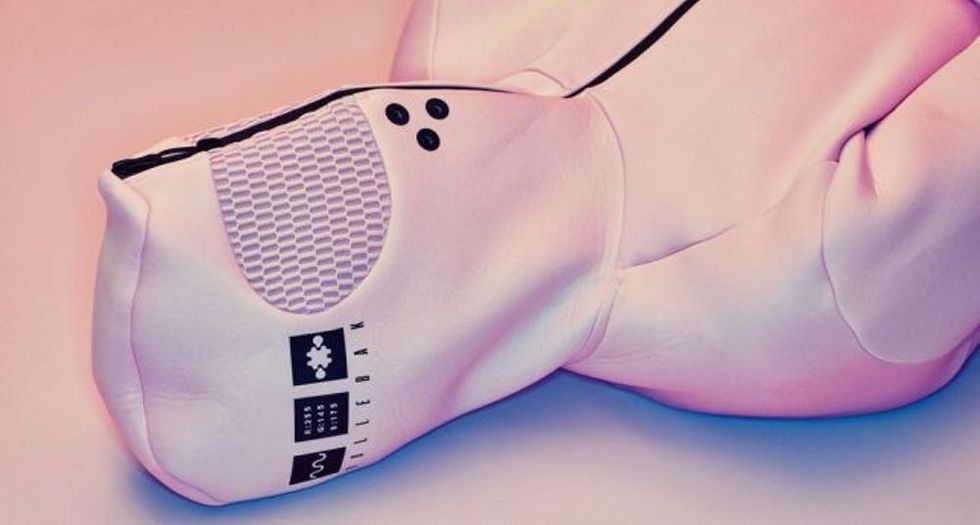 12. Vollebak Baker Miller Pink Hoodie ($244): If you've ever needed to recover from a brutal summer workout, you probably turned to electrolyte drinks or epsom salt soaks instead of donning a Pepto pink hoodie. This hoodie may look ridiculous, but it's also scientifically proven to help your body return to a cool, calm state. Because science.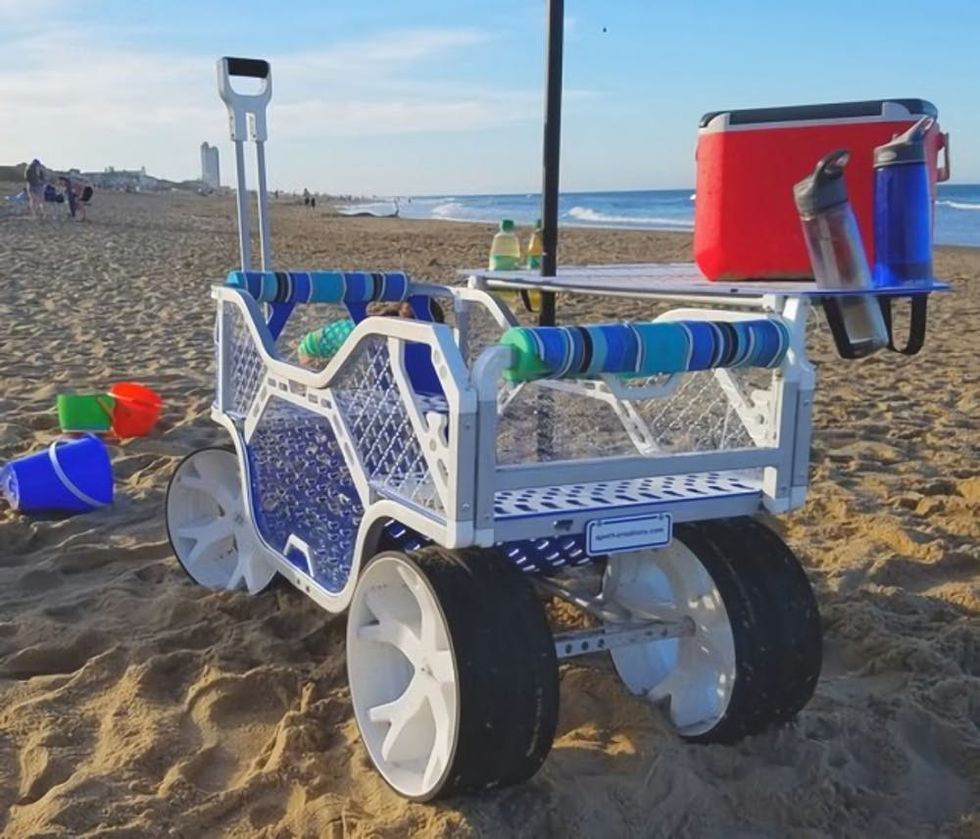 13. Sport Creations The Sport Wagon ($420): If you're tired of hauling all of your beach gear back to the car, this beach wagon is for you. It's specially designed to glide across the sand, and it even doubles as a table. Plus, it has cup holders and an umbrella. Take my money.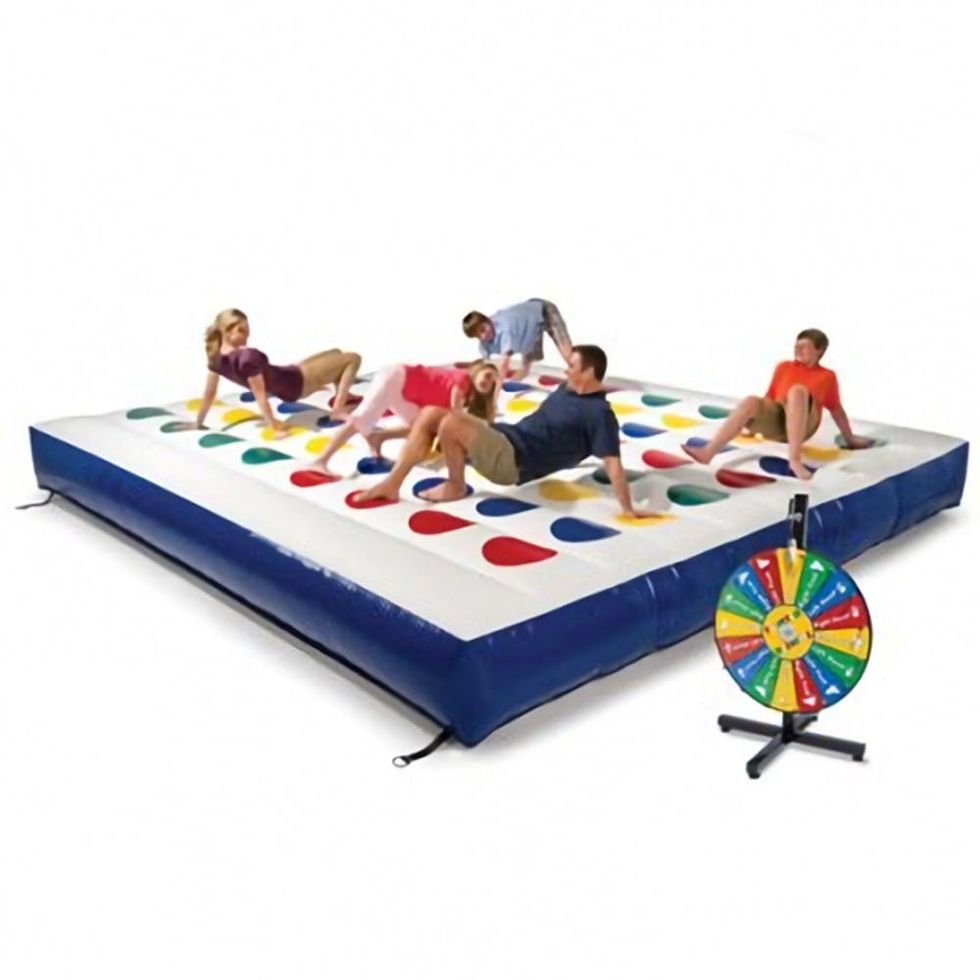 14. Hammacher Schlemmer Inflatable Twister ($2,000): You've probably never wished for a giant inflatable game of Twister, but that's only because you didn't know such a miracle of innovation existed. Getting up in all of your friends' business on a giant inflatable game just took your summer from boring to epic.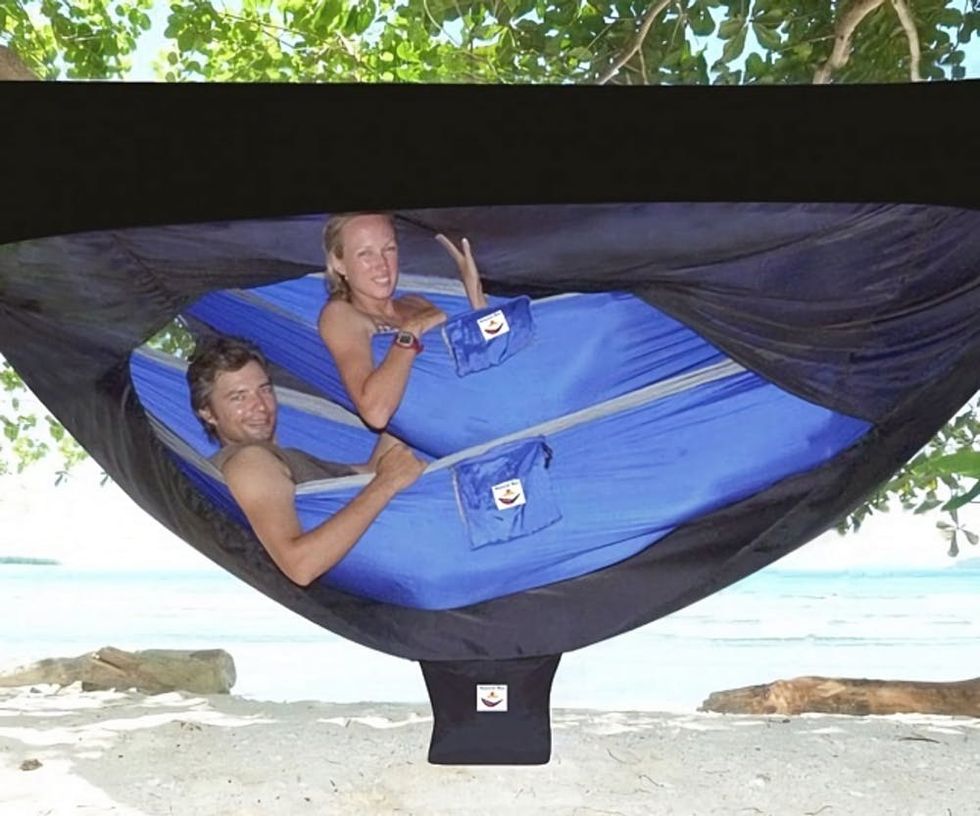 15. Hammock Bliss Sky Tent 2 ($133): If you're tired of sharing your hammock, this bunk bed hammock is the solution to all of life's problems. Now you and a friend can lounge double-decker style while your friends look on with jealousy. Or horror. Either way, you'll be the one lounging.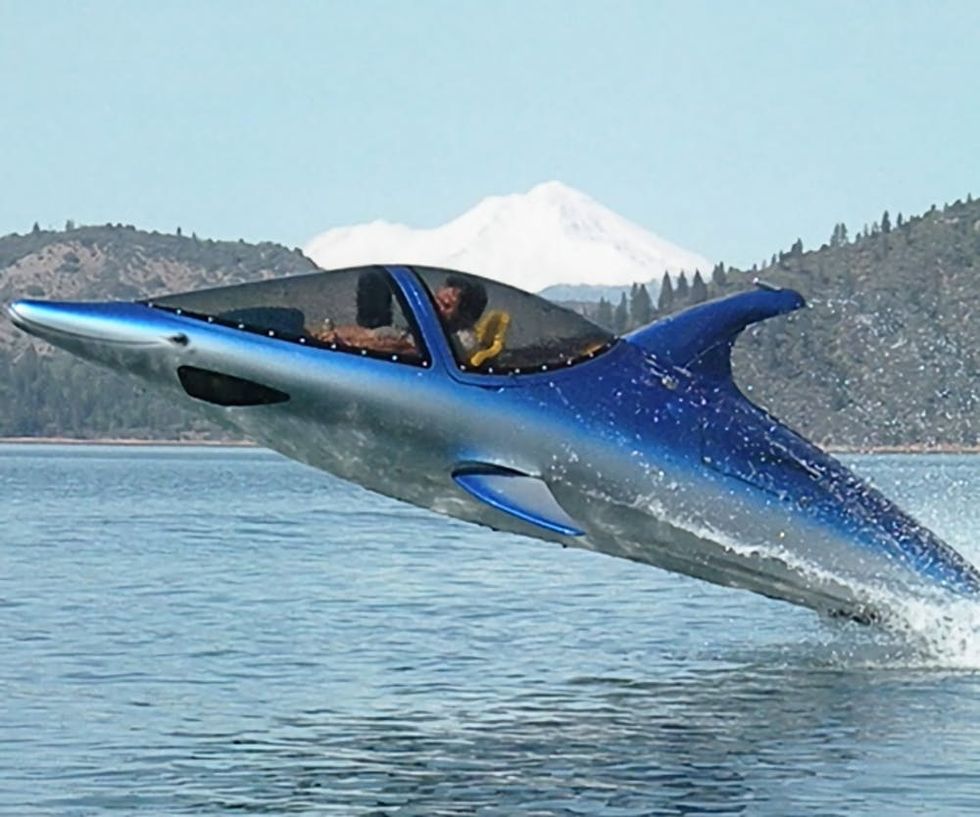 16. Seabreacher ($65,000): You've probably never imagined it was possible to emerge from the ocean like a dolphin, with the sun shining on your back and the waves rising to meet you. But if you've got a small fortune to drop, all of your dreams will be answered by this dolphin-shaped power boat. Rise dolphin, your time has come.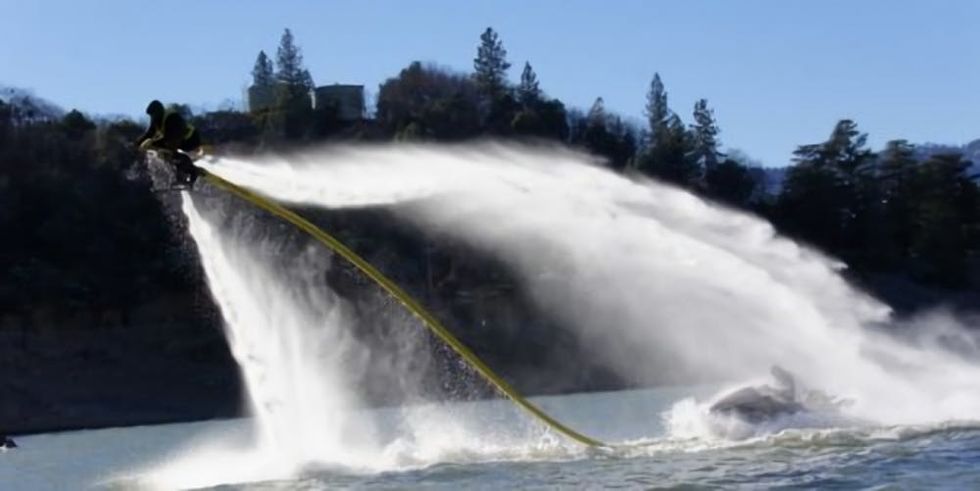 17. The Jetovator ($6,975): The closest you may get to flying like a bird this summer is the Jetovator. It diverts the power from your jetski or boat to propel you into the air, allowing you to ride the sky like a freaking superhero. Game changer… until your jet ski runs out of gas.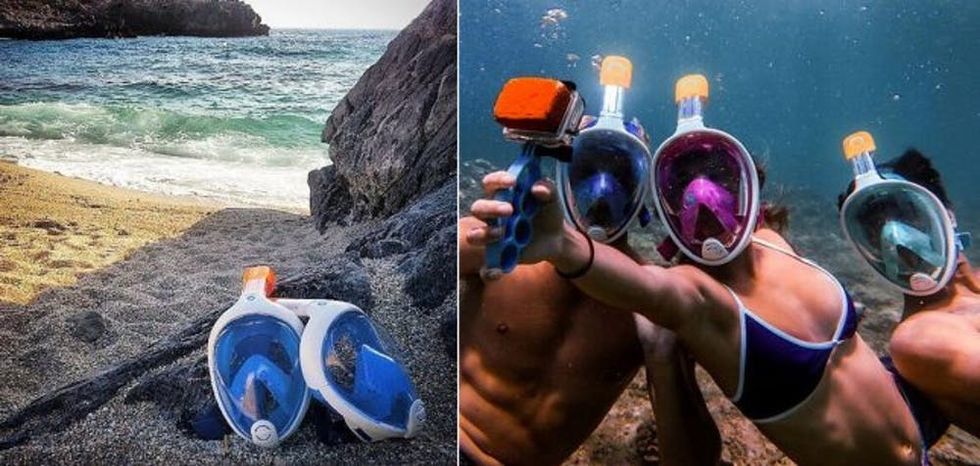 18. Snorkl ($180): There's nothing worse than snorkeling through an awesome reef only to get your mask fogged up and your hair tangled in the strap. This weird-looking one-piece snorkel mask won't fog or dislodge while you're snorkeling; plus, the design keeps your hair looking amazing… or at least as amazing as wet hair can look.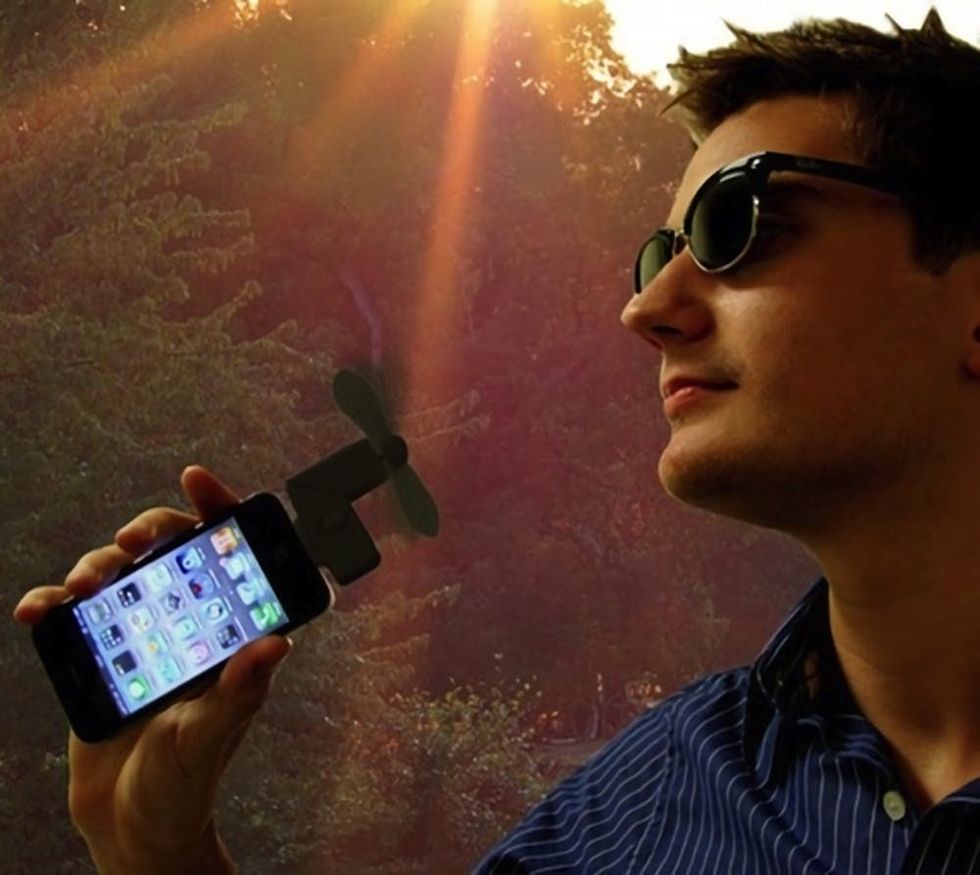 19. Stouch Mini Portable Fan for iPhone ($7): Remember those water bottles with fans attached to them? Those are so passé. This summer, the best way to stay cool is by plugging in one of these tiny fans to your phone and cooling off roughly four inches of your face.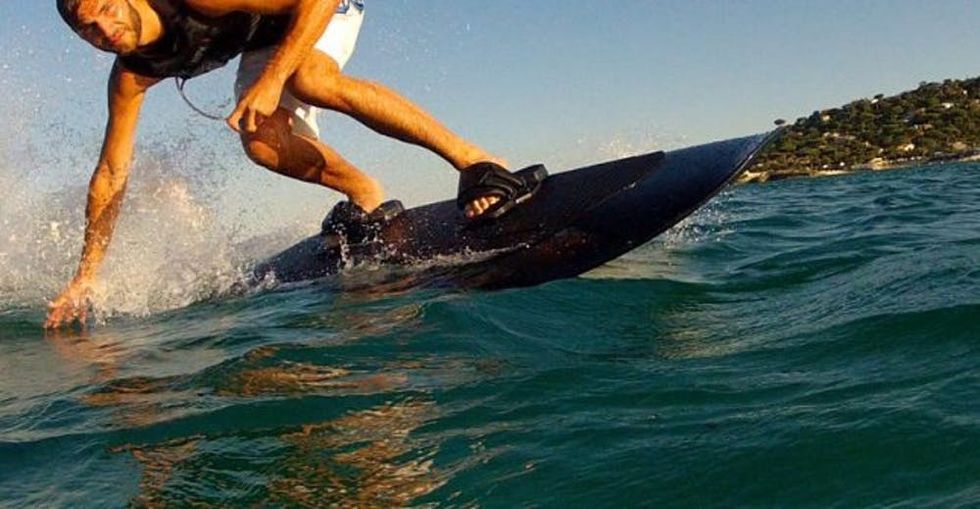 20. Radinn Wakejet Cruise ($20,000): Don't let not owning a boat get you down this summer. Now you can glide along the waves on your electric wakeboard while your friends look on with major jealousy. Of course, you could buy a boat for the $20,000 you'll spend on this high-tech wakeboard, but don't let silly things like facts cool your enthusiasm.
Will you buy any of this gear this summer? Let us know @BritandCo.
Brit + Co may at times use affiliate links to promote products sold by others, but always offers genuine editorial recommendations.