This Forever 21 T-shirt Is Accused of Taking Money Out of Planned Parenthood's Pocket
Aug 22, 2017
For every "reinterpretation" of a high fashion label's creation, there are also dozens of smaller artists whose work gets co-opted (and sometimes outright stolen) by a big mall fashion brand. Most of these small, independent makers and designers don't have the money or the time to fight for what they're owed (you know, like money and recognition for the stuff their brains and hands came up with).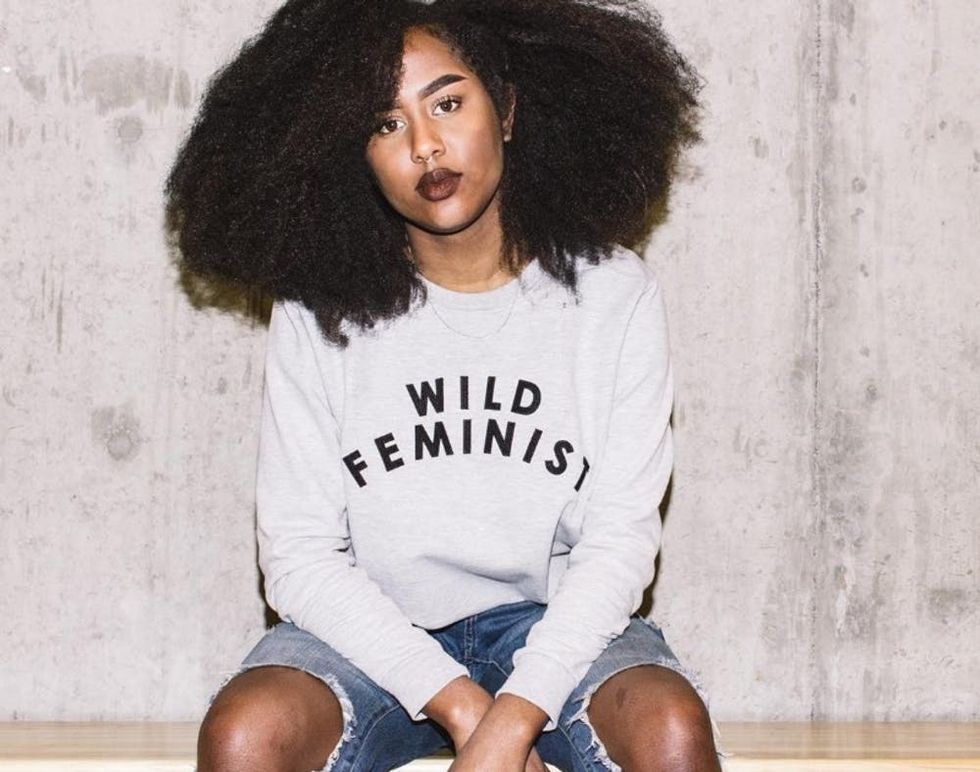 ---
If they're social media-smart, they can try to fight back there. California illustrator Tuesday Bassen launched a successful awareness campaign and a follow-up lawsuit after Zara came out with some pins that looked suspiciously like ones that Bassen had designed herself. French artist Coucou Suzette accused Zara of using her designs without permission, following Bassen's suit. And designer Adam J. Kurtz has launched an entire e-commerce website to support small makers who feel they've had their work stolen.
The latest indie label to allegedly fall victim to a mall brand is Wildfang, a queer-owned brand whose "Wild Feminist" tee has brought them a ton of love (and biz). The company's CEO, Emma Mcilroy, is not impressed.
"You SUCK," wrote Mcilroy in an Instagram post targeting the store's super similar shirt.
The reasons behind her outrage go beyond the obvious claim that Forever 21 is ripping off Wildfang's design. A percentage of Wildfang's sales from their own feminist shirt are donated to Planned Parenthood and the ACLU. Which means that sales of the copy mean less money for these two crucial organizations — and more for Forever 21, which, as a company, has a less than stellar record when it comes to things like "borrowing" designs from other labels — both big and small (see: Adidas, Alala, Sorelle, and Valfré).
"I was a little heartbroken when I heard about it, to be perfectly honest," Mcilroy said in an interview with Refinery29. "It's the product that we're most proud of and worked the hardest to create… It's just shitty. When you rip off that t-shirt, you're not just ripping off us; you're also taking money out of the pocket of Planned Parenthood and the ACLU, because 10 percent of every product that we make goes directly to them."
Earlier this week, Forever 21 took their $10.90 version of the shirt offline, making it unavailable to customers. You can still buy Wildfang's (while supporting two excellent and deserving organizations) here.
Would you buy a fast-fashion brand's knockoff? Tell us about it on Twitter!
(Photos via Wildfang + Forever 21)
Corrina Allen
Corrina Allen is a film + television + travel writer from Toronto. Her journalistic goals include a backstage interview with David Byrne, the fictional character she identifies most closely with is John Wick, and her favorite dead person is Vladimir Nabokov. She never, ever Instagrams photos of her food (just her dog).
Current Events