The Craziest Splurges Wedding Planners Have EVER Seen
Mar 25, 2016

Celebrity weddings aren't the only ones worth a pretty penny these days. The average wedding for 2016 is already expected to cost around $30K, but some couples are going above and beyond to make sure their special day is *extra* special. Instead of stressing over every detail, they're putting all their attention into one big aspect that their families and friends will really notice. We chatted with some wedding experts about the most extravagant splurges they've seen couples add to their wedding day, and trust that they are unreal! From fireworks to real snow and luxurious invitations, these 11 splurges really pulled out all the stops.
---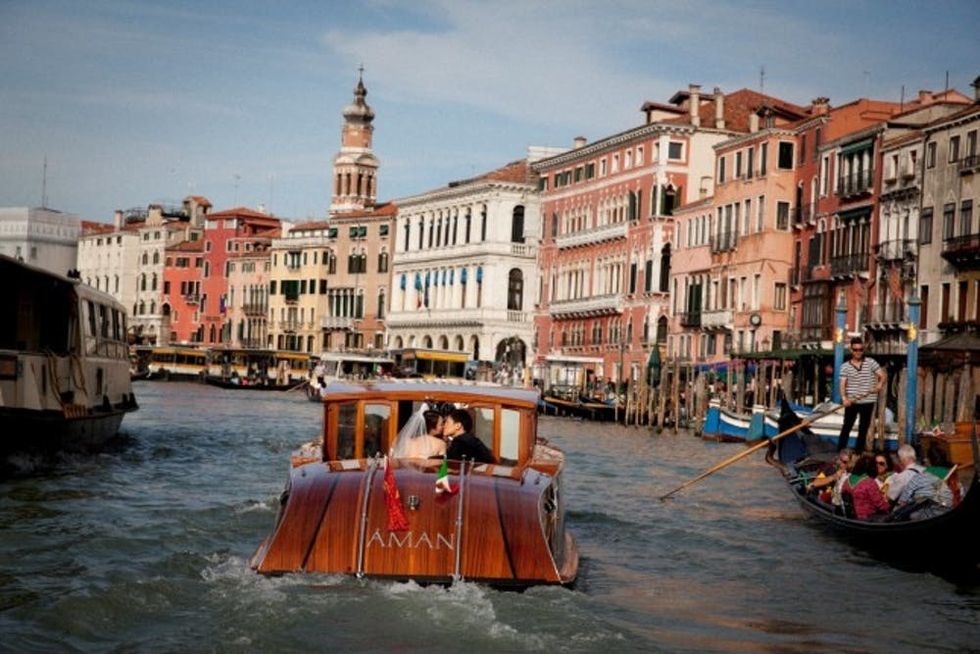 1. Yacht Guest Transportation: "One of the most expensive splurges we have come across in planning destination weddings are yachts in Venice, Italy to move guests from the main city to a welcome dinner on a secluded island where Hemingway used to write," said Catherine from CCL Weddings & Events. "We've also planned a very elaborate eight course Italian dinner (priced at about $750 per person) and in Puglia, a $25,000 celebratory bottle of red wine for dinner. The locals said the red wine was one of the most expensive wines known in Italy." (Photo via Carlo Carletti Photography)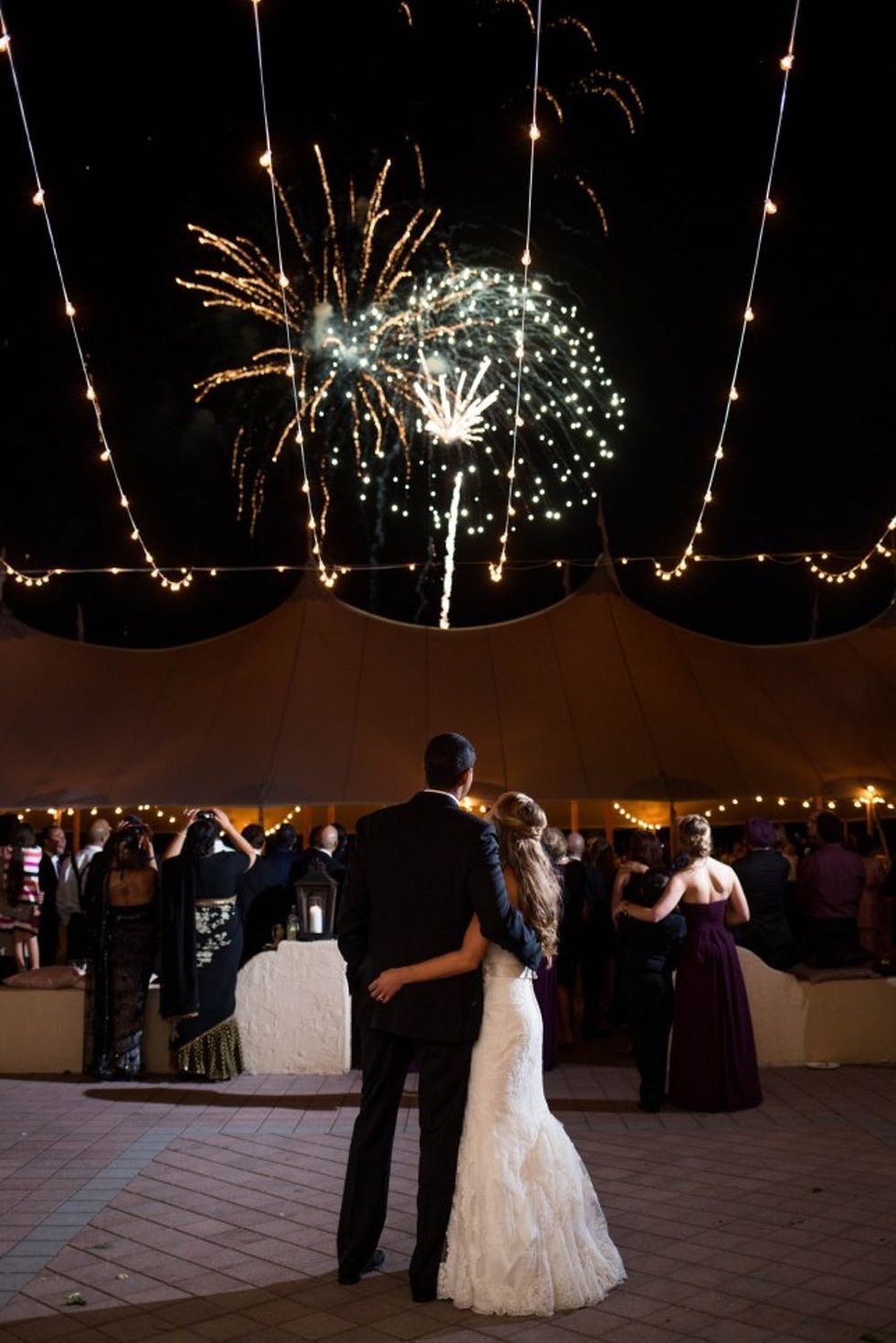 2. Sparkling Wedding Favors: "Expensive and extravagant splurges happen in almost every wedding and are rarely ever the same because to the couple and their families this one particular element seems so important that it feels impossible to have the wedding without it," said Tracie from Tracie Domino Events. "We have seen it all from crazy fireworks shows to chartering flights for guests to all-star bands from India to flying in celebrity pastry chefs from across the country. If there was one splurge that I would say was the biggest extravagance, it was the 300 Baccarat crystal figurines (at about $150 each) that were given to guests as wedding favors. The guests had such a great time eating, drinking and dancing at the wedding, there is a good chance many of those gifts never made it home." (Photo via Kimberly Photography)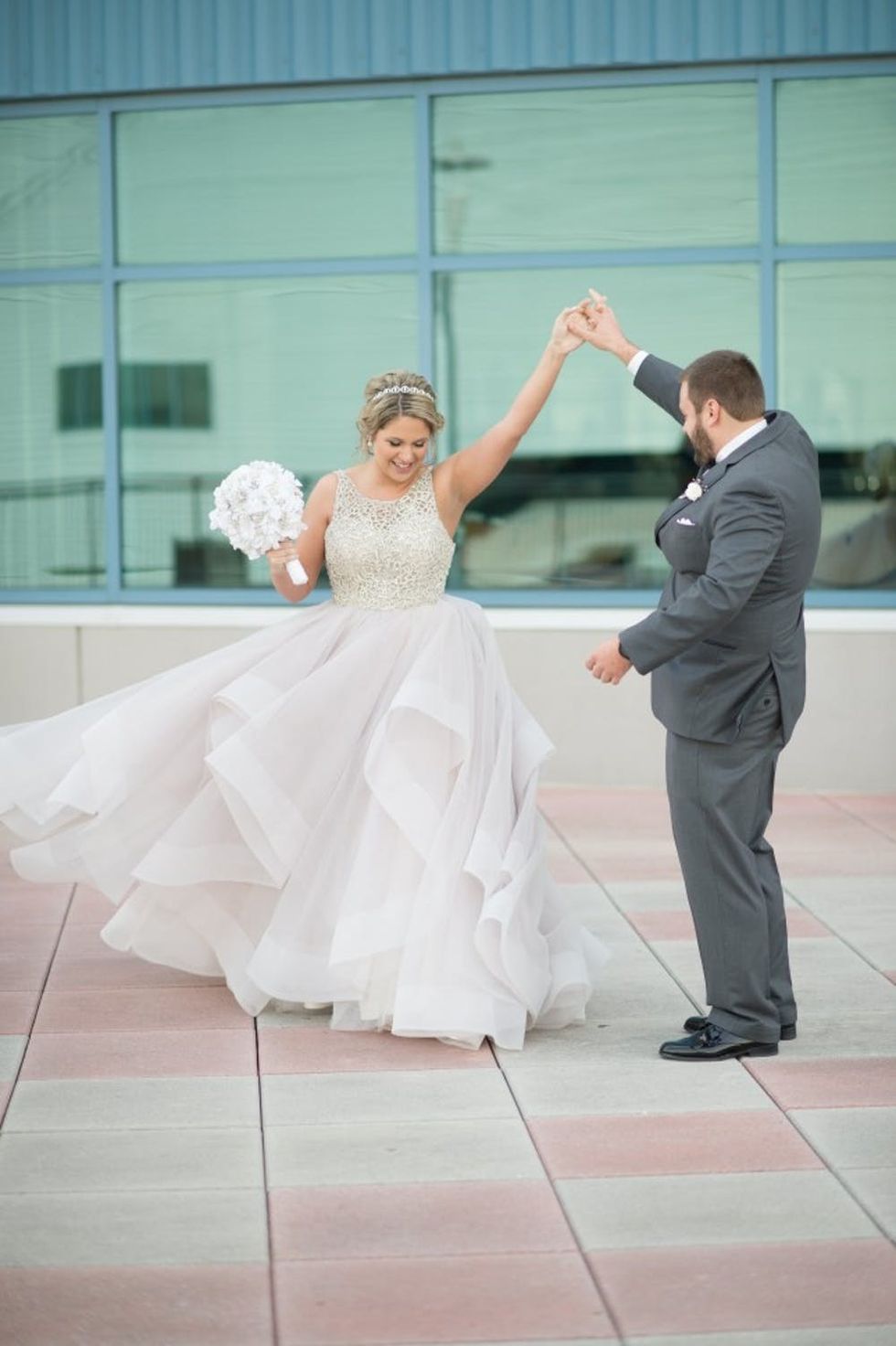 3. The Dress: "I'd have to say that due to various wedding budgets, splurges are truly in the eyes of the couple," said Jill from Sunkissed Events. "Some prefer to spend money on a clear top tent instead of a solid one, or a Rolls Royce exit over a town car. I know as a bride, our splurge was wanting the traditional black and white processed photo booth strip, not the digital ones that are so readily available. So much so that the closest we could find was over 300 miles away! Most recently, I would say the wedding dress would be the most expensive splurge for one of our brides, but it was absolutely gorgeous." (Photo via Sarah Street Photography)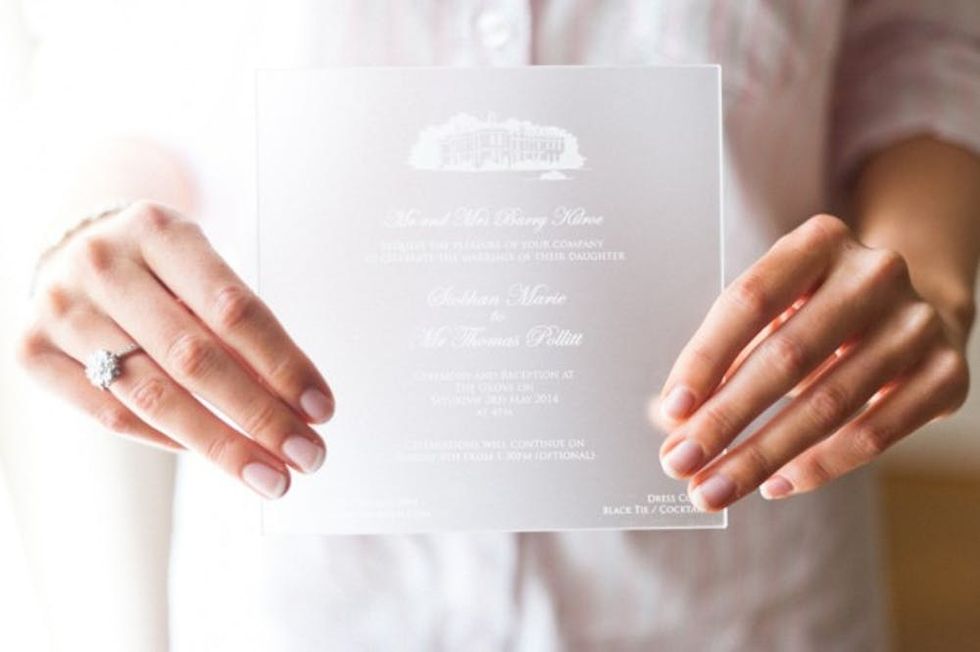 4. Hand-Delivered Invitations: "I used to work at a luxury invitation firm in New York City and we had many high-budget clients with wild requests, but one of our most outlandish requests was to hand-deliver the couple's wedding invitations… to the Middle East… on Thanksgiving Day," said Whitney from Lily & Oak. "We loaded up one of our employees on a 12 hour direct flight, he wore white gloves as he handed over the invitations, then turned around and came straight back to the United States (after a very interesting conversation with the Department of Security)." (Photo via Anushé Low Photography)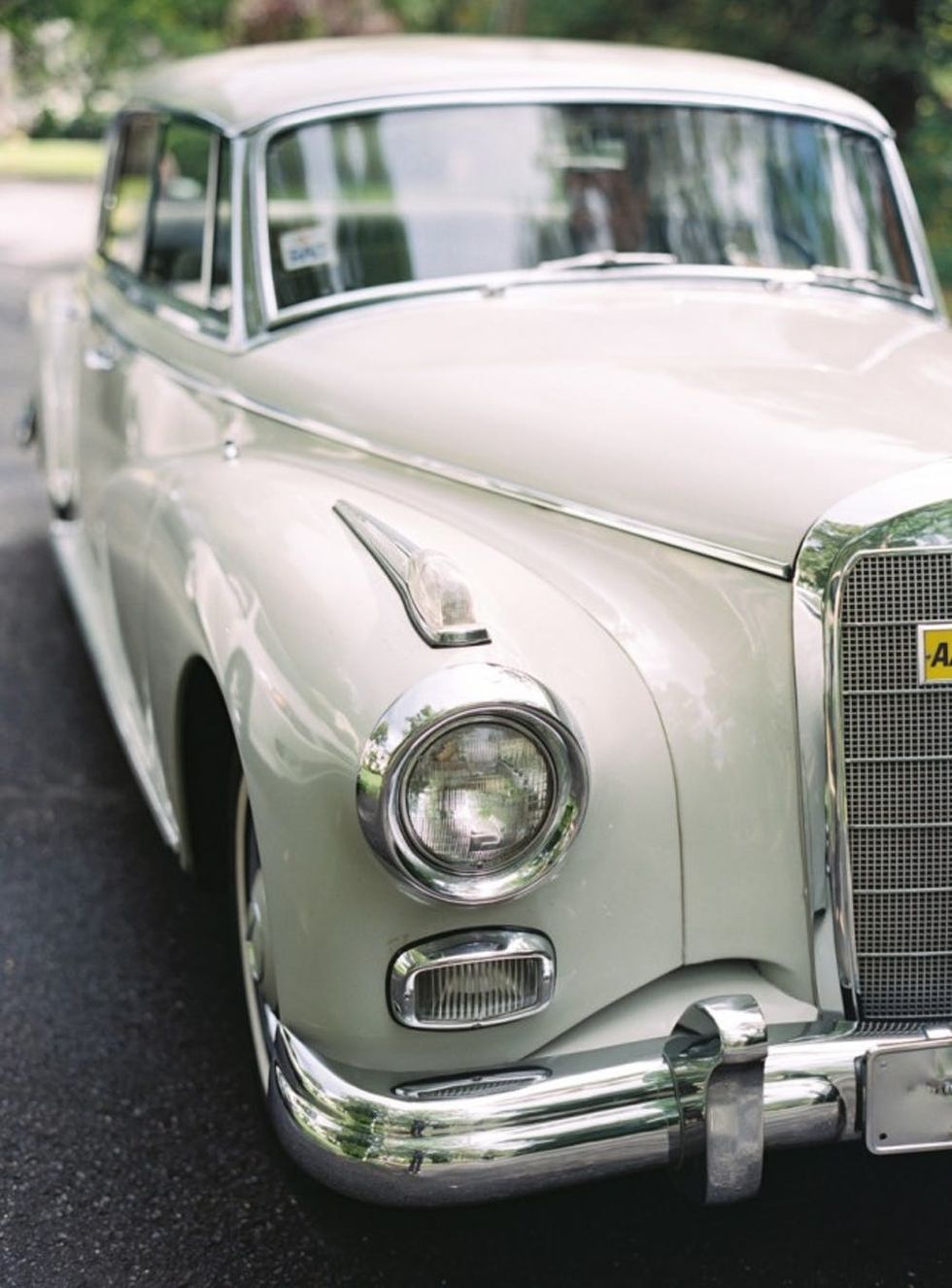 5. A Luxurious Vintage Car: "Couples are spending more and more to make sure that their wedding is uniquely theirs and a complete experience for their guests from start to finish," said Stacie from Stacie Shea Events. "Many times those experiences range from an arrival by helicopter, rental of an expensive European car, confetti bombs on the dance floor, multiple late night food trucks or a departure via yacht or boat. Weddings in this day and age are about leaving your guests saying I have never seen that before, and wow they really out did themselves." (Photo via Charlotte Jenks Lewis Photography)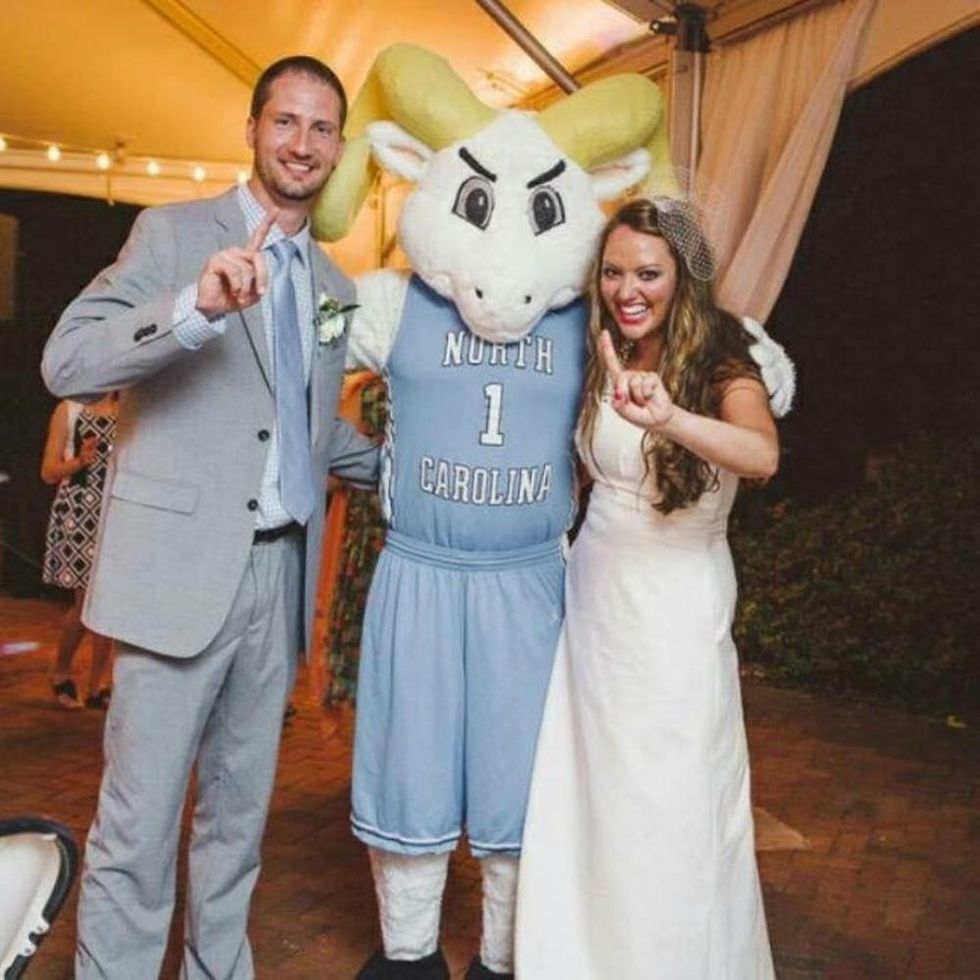 6. College Mascots: "One of the best splurges that I've seen is when the bride, Maghon, surprised her new groom, Chris, with their college mascot as her wedding present to him," said Stephanie from Stephanie Scholl Events. "Ramses, the UNC Tar Heels mascot, surprised everyone, including the groom, at their wedding reception during the quintessential Carolina basketball song 'Jump Around.' Ramses was a huge and unexpected hit at the reception and really set the tone for the rest of the night. I love this splurge because it perfectly represented the couple and their love of and history with Carolina basketball!" (Photo via Anna Paschal Photography)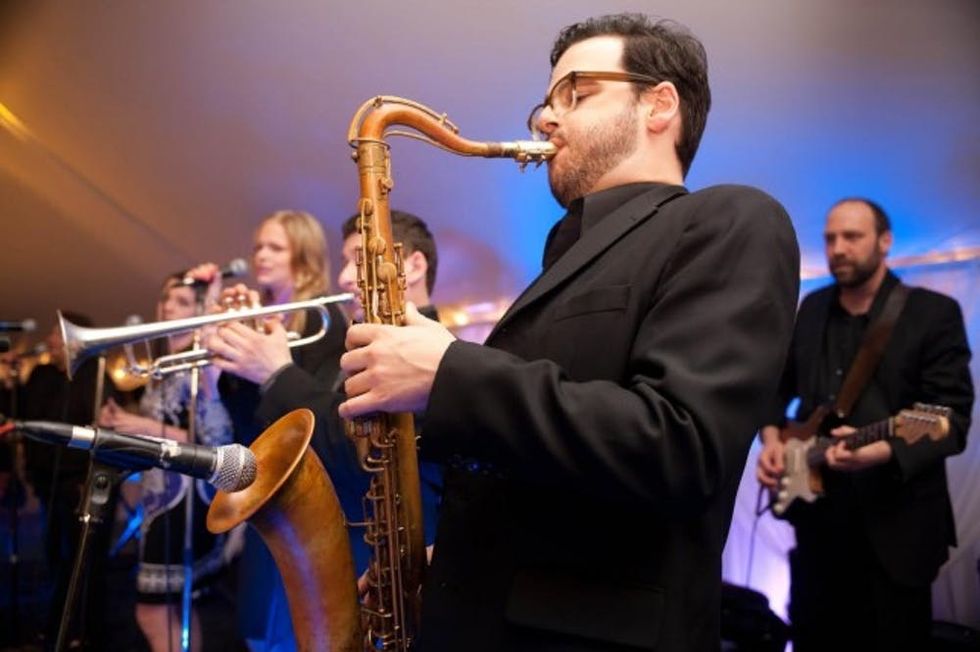 7. Your Favorite Band: "We once flew in a band for a client's wedding," said Cristina from Cristina Calvert Signature Weddings & Celebrations. "The couple loved the band and used to hear them play during their summers in New England. The band (and their crew and equipment) were flown into town for the wedding and it was a fantastic night! They kept the guests dancing well into the evening and stayed an hour and a half extra at the reception to keep the party going!" (Photo via Tom McCall Photography)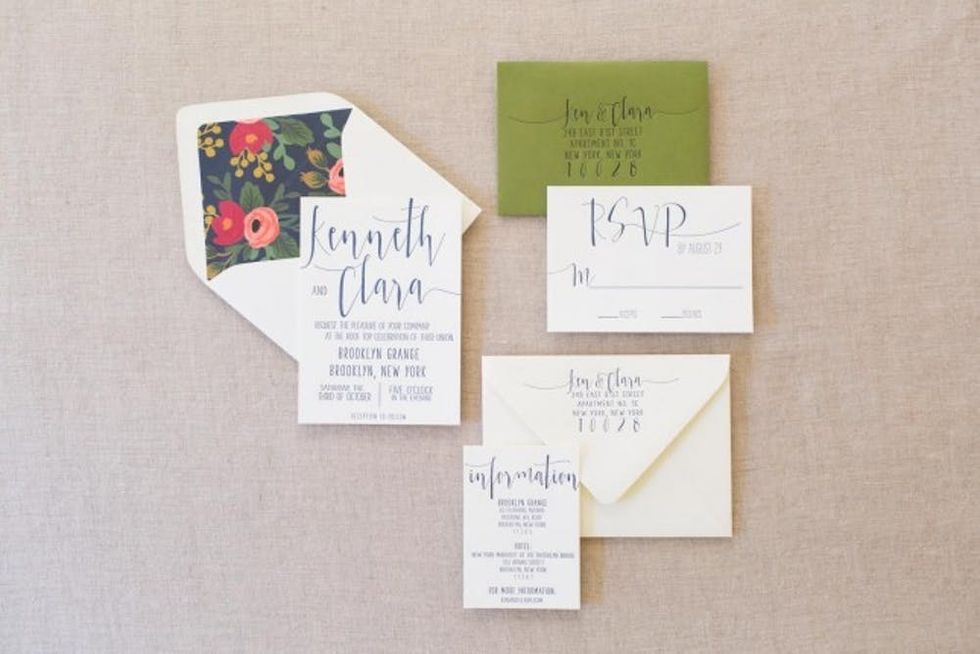 8. Letterpress Stationery: "Most of my brides choice two areas to splurge in: the floral and paper good," said Brandi from Brandi Hines Events and Design. "Setting the tone for your event is so important and happens as early as save the dates. Spending money on well crafted paper products is important, and we love when couples splurge on gorgeous letterpress paper goods. The florals sometimes get sidelined so that the invite list can go, but it's so fun when we have a couple willing to go all out. A splurge on florals can make a real impression on guests, impacting them from the moment they walk into your ceremony." (Photo via Loft Photography)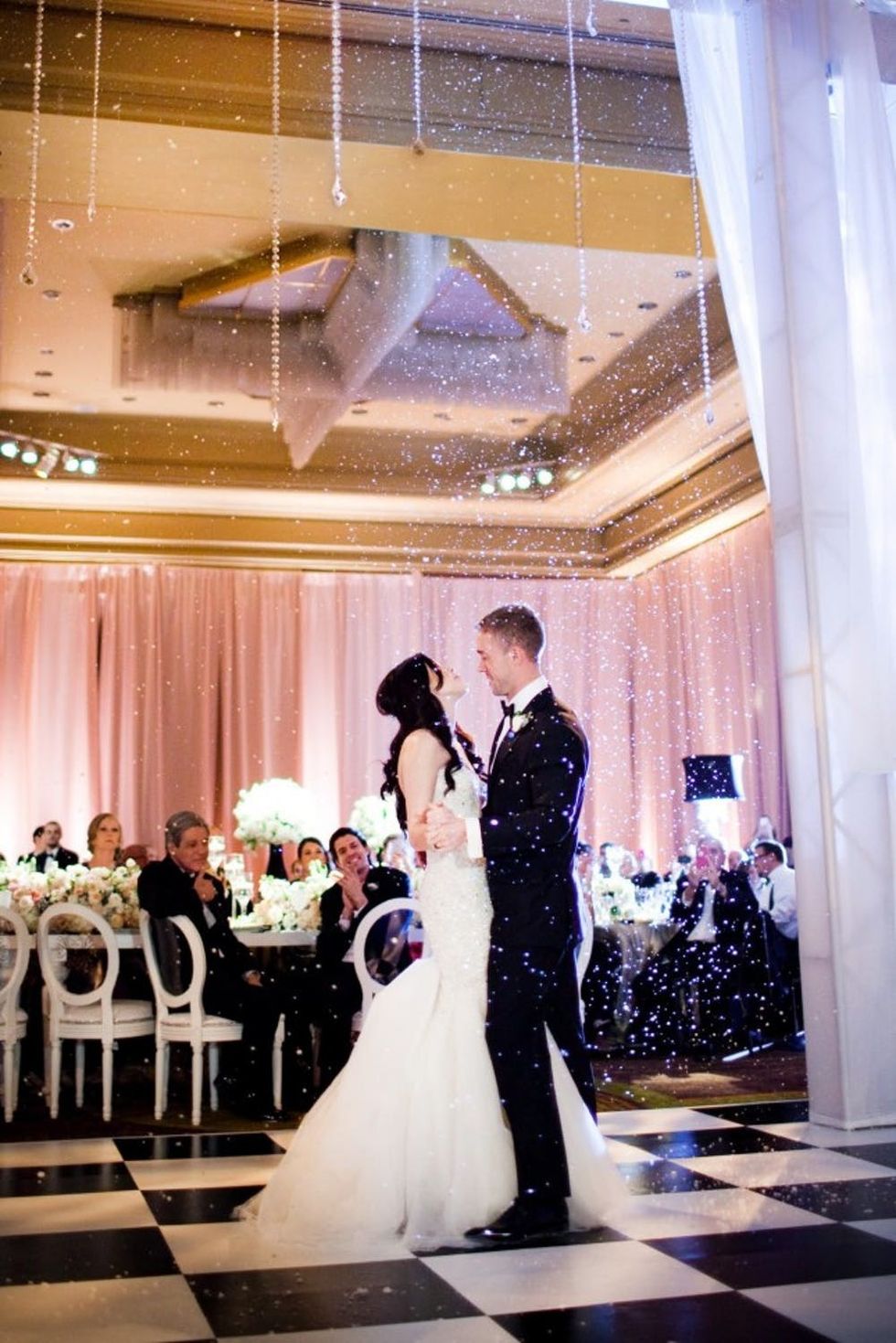 9. Real Snow: "What winter wedding wouldn't be complete if it didn't have a surprise dusting of real snow during the first dance?" said Laura from Grit & Grace Inc. "We made this dream a reality for our clients, and there wasn't a dry eye in the house. By having a huge truss structure in place, we were able to not only draw the guests' eyes up to an amazing chandelier installation, but conceal a hidden snow machine. The moment of oohs and awwws and full body goosebumps we created was worth every penny." (Photo via Genevieve Leiper Photography)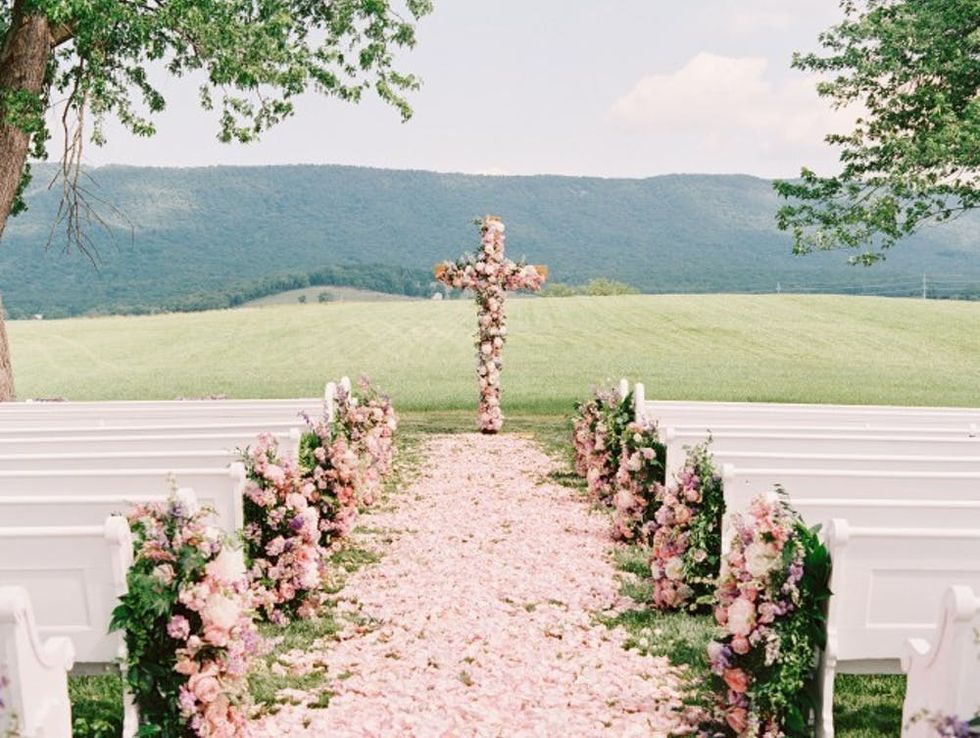 10. Your Own Outdoor Chapel: "Utilizing every inch of her family's incredible property at the foot of the Blue Ridge Mountains, we designed an outdoor chapel on a hilltop just for this special bride's big day," said Christie from Grit & Grace Inc. "Vintage pews were shipping in from hours away, and custom iron gates were installed at the entrance of this outdoor church. A permanent cross anchored the site while thousands and thousands of petals, garlands and floral pew markers completed this magical princess moment. We bussed guests up to the hilltop for the vows and loved seeing their expressions as they experienced such a unique and drop dead gorgeous ceremony." (Photo via Katie Stoops Photography)
11. Custom Floors: "One of the biggest splurges one of our clients made was adding a full white floor in their tent," said Laura from Ashton Events Planning & Design. "We had presented it to them in the design process, knowing that it was outside of the budget. However, because they were having a winter wedding in Florida, we knew it would completely transform the design. The day of the wedding, the tent made all of the difference in the entire space. It gave the most perfect nod to the winter season and brought in a crisp, airy feel. The bride (and her family) still rave about that decision."
Your Big Day is just starting! Check out all things Brit + Co Weddings, and follow us on Pinterest for more beautiful + creative wedding inspo.
 
Melissa Paniagua
Melissa Paniagua is a freelance writer with a background in weddings and styling and an appreciation for all things innovative, artful and well-designed. She believes that everyday moments are a cause for celebration and loves green juice and coffee in equal measure. Follow her daily adventures on Instagram.