This Baby Driver Couples Costume Will Make for an Action-Packed Halloween
Aug 24, 2017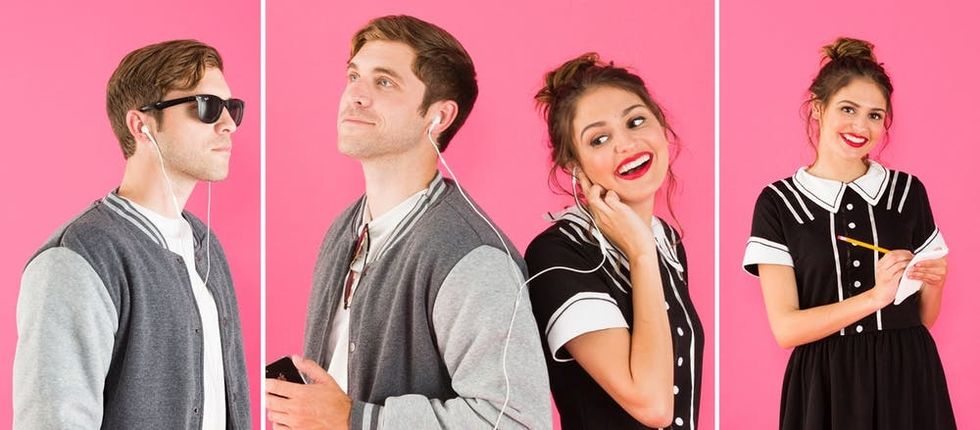 I never thought a car-chase-filled action movie would make me want to make a Halloween couples costume, but Baby Driver definitely did. Considering how my favorite types of movies are musical romantic comedies, I was *very* surprised by how much I LOVED it! I loved everything about this movie: the music, the choreography, the characters, and the chemistry between Baby and Deb. Now that I think about it, it kind of is a musical rom-com.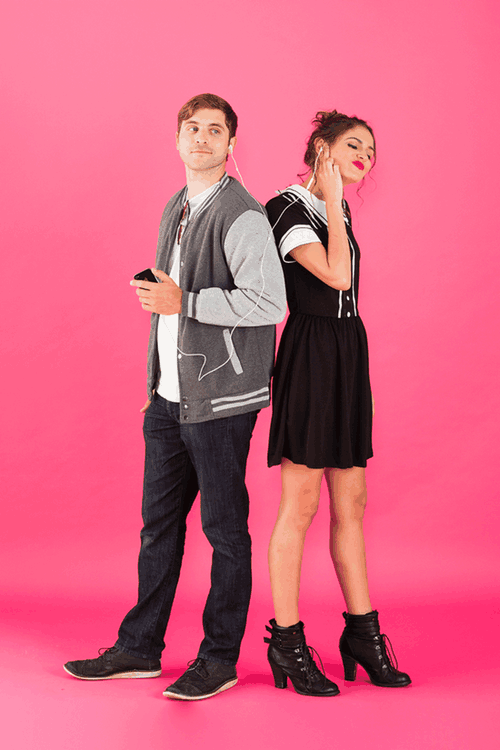 This costume is super simple to put together. All that's left to pull off an awesome Halloween is a killer soundtrack!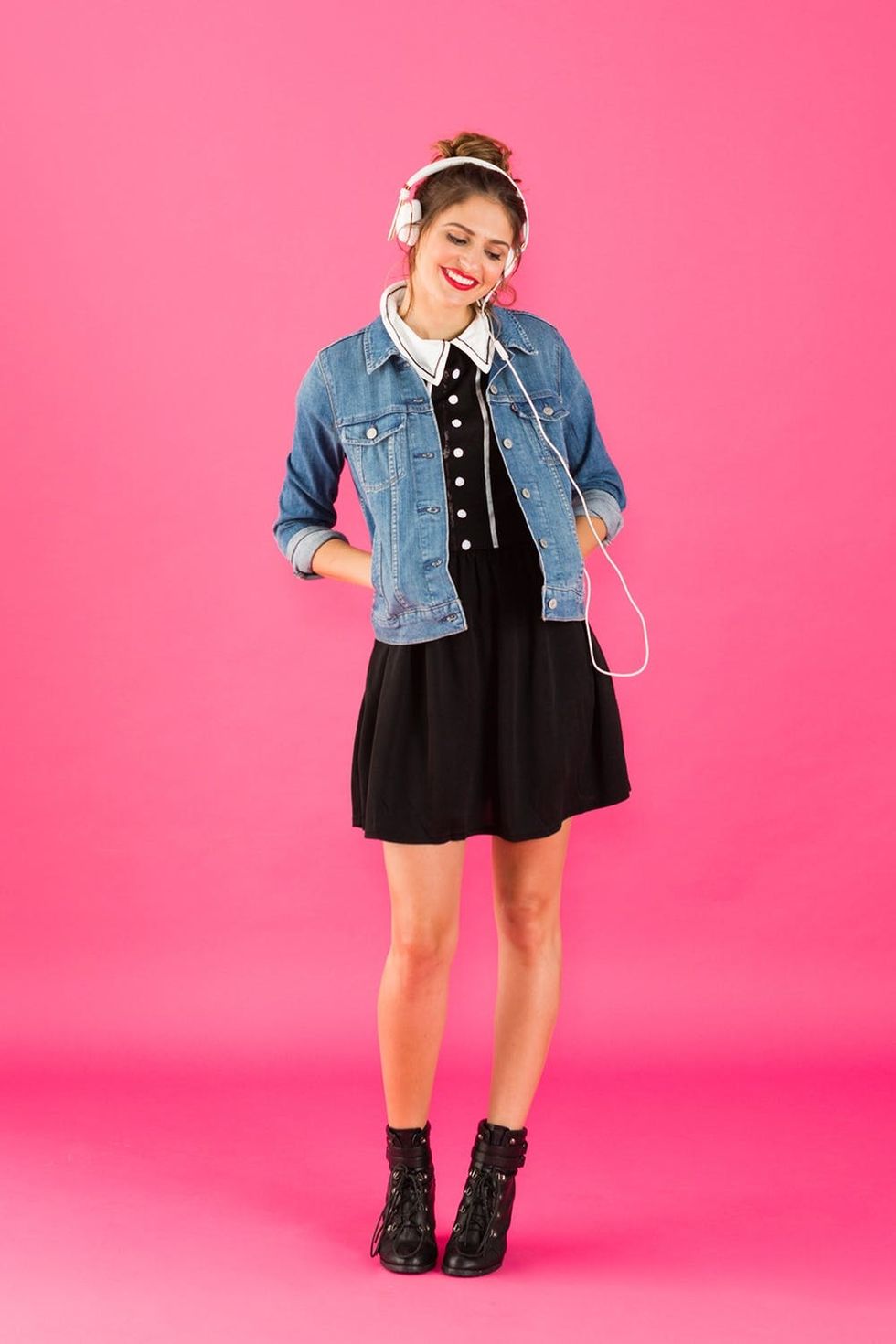 I found Deb's army boots at a thrift store and her jean jacket from my closet. Beauty Guru Misty Spinney put kinky curls in Brand Partnership Planner Paige's hair and gave her an updo.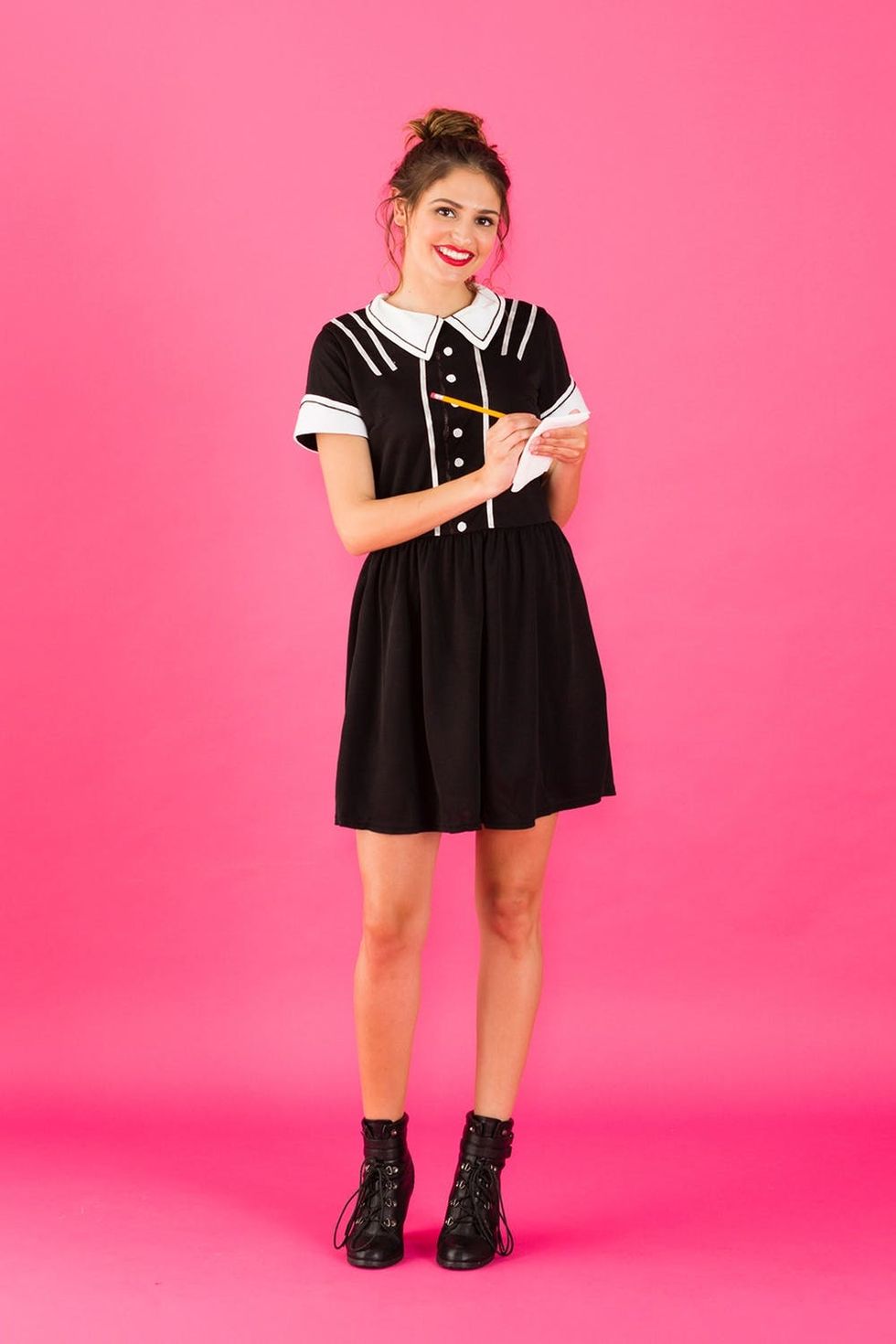 I made Deb's waitress outfit from this POGTMM Short Sleeve Black Dress ($16) from Amazon. I glued white ribbon on the chest and shoulders and white felt dots down the front as "buttons." I then glued black cord along the edges of the collar, and white felt and black cord along the sleeves as "cuffs."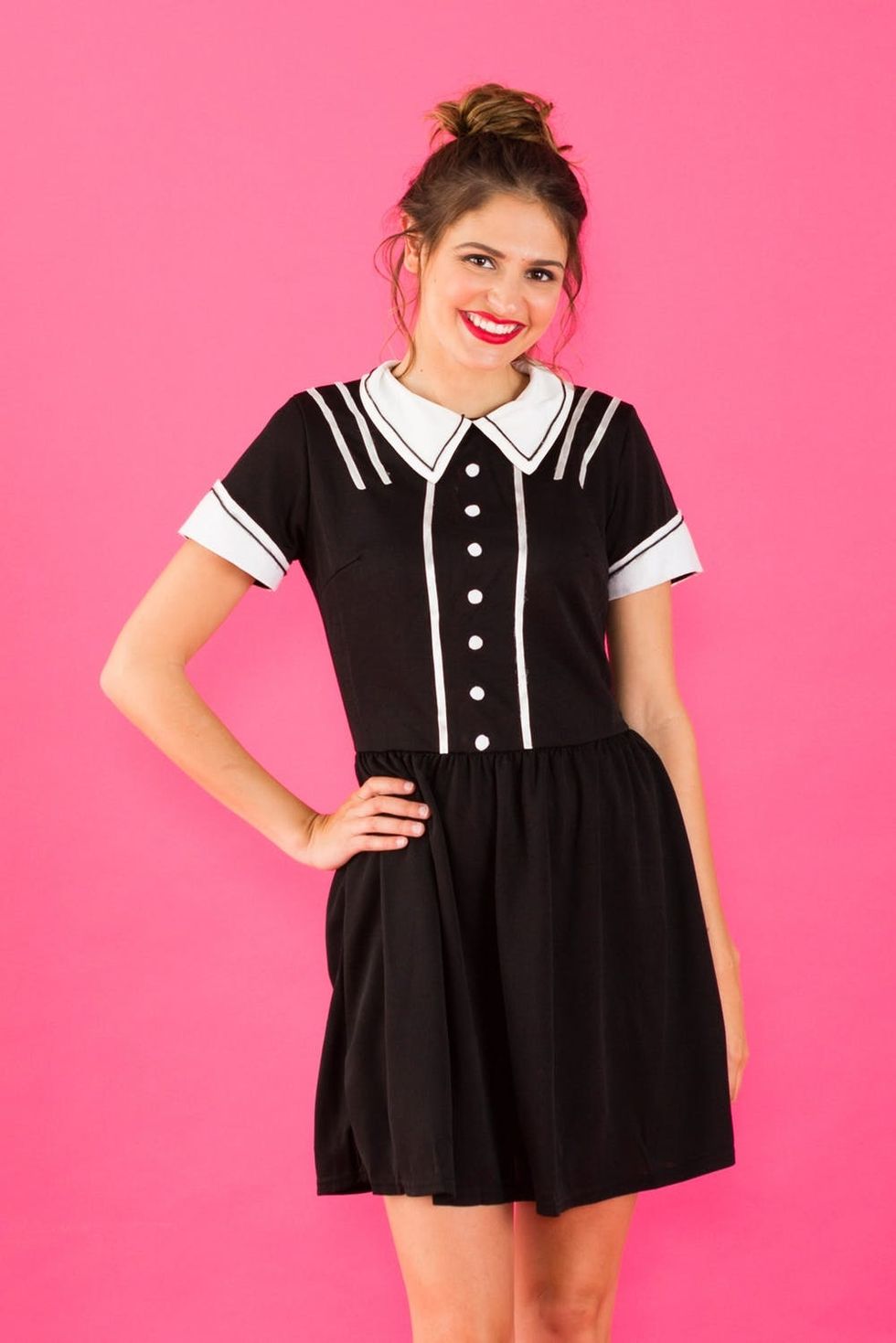 Are you just starting your day or just getting off?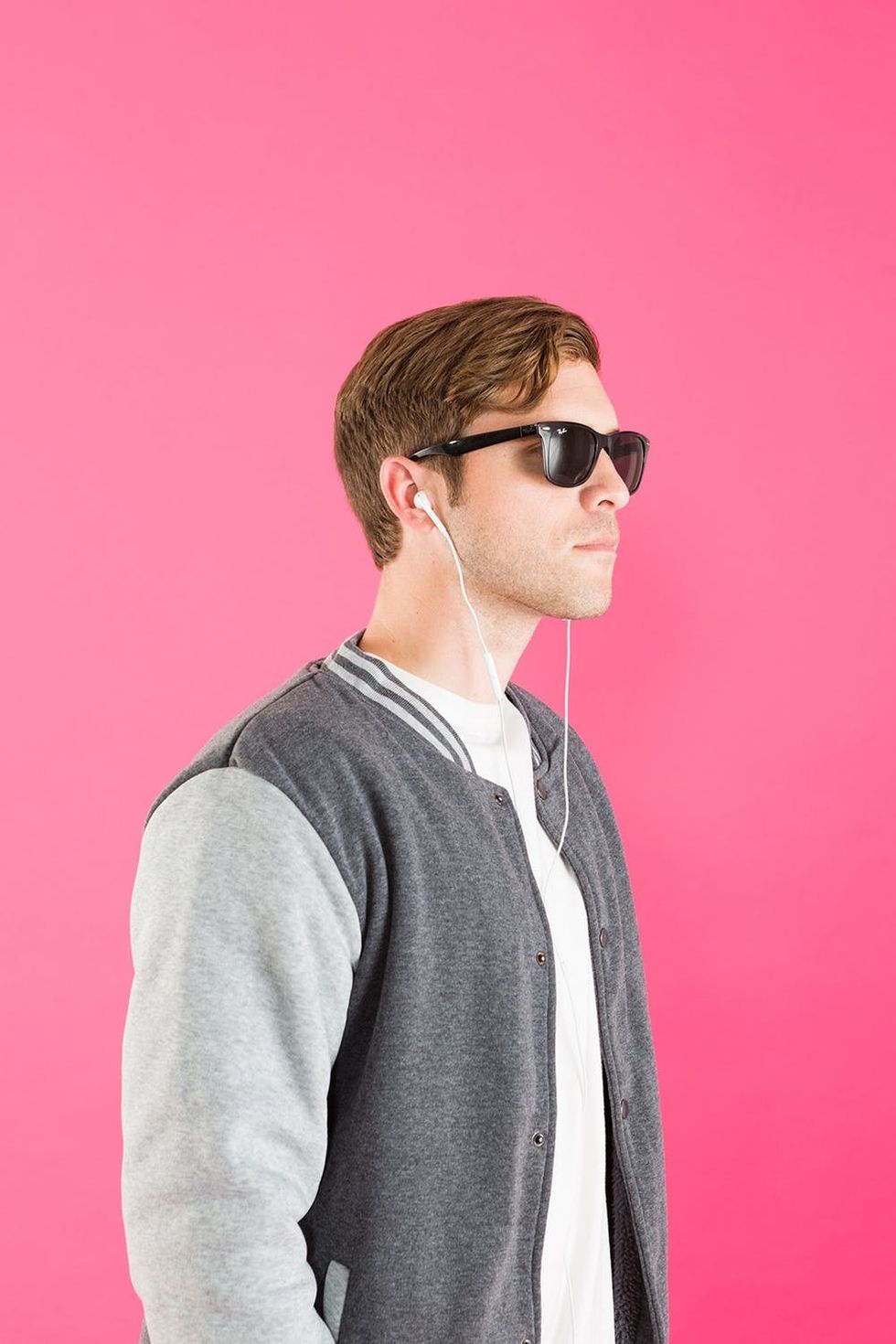 I love how Baby's outfit is pretty much the same throughout the whole movie. Very low-key, just like Baby. Jon brought his own white t-shirt, jeans, sneakers, sunglasses, and earbuds. The only thing I needed to buy was a Lee Hanton Bomber Jacket ($17) from Amazon.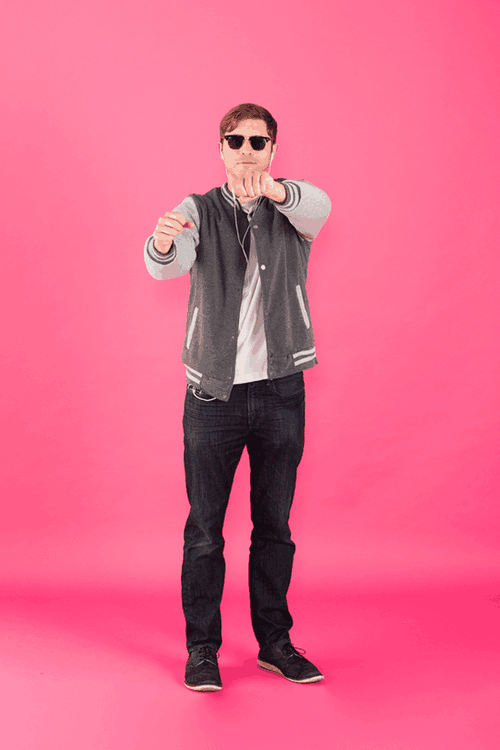 Vroom vroom!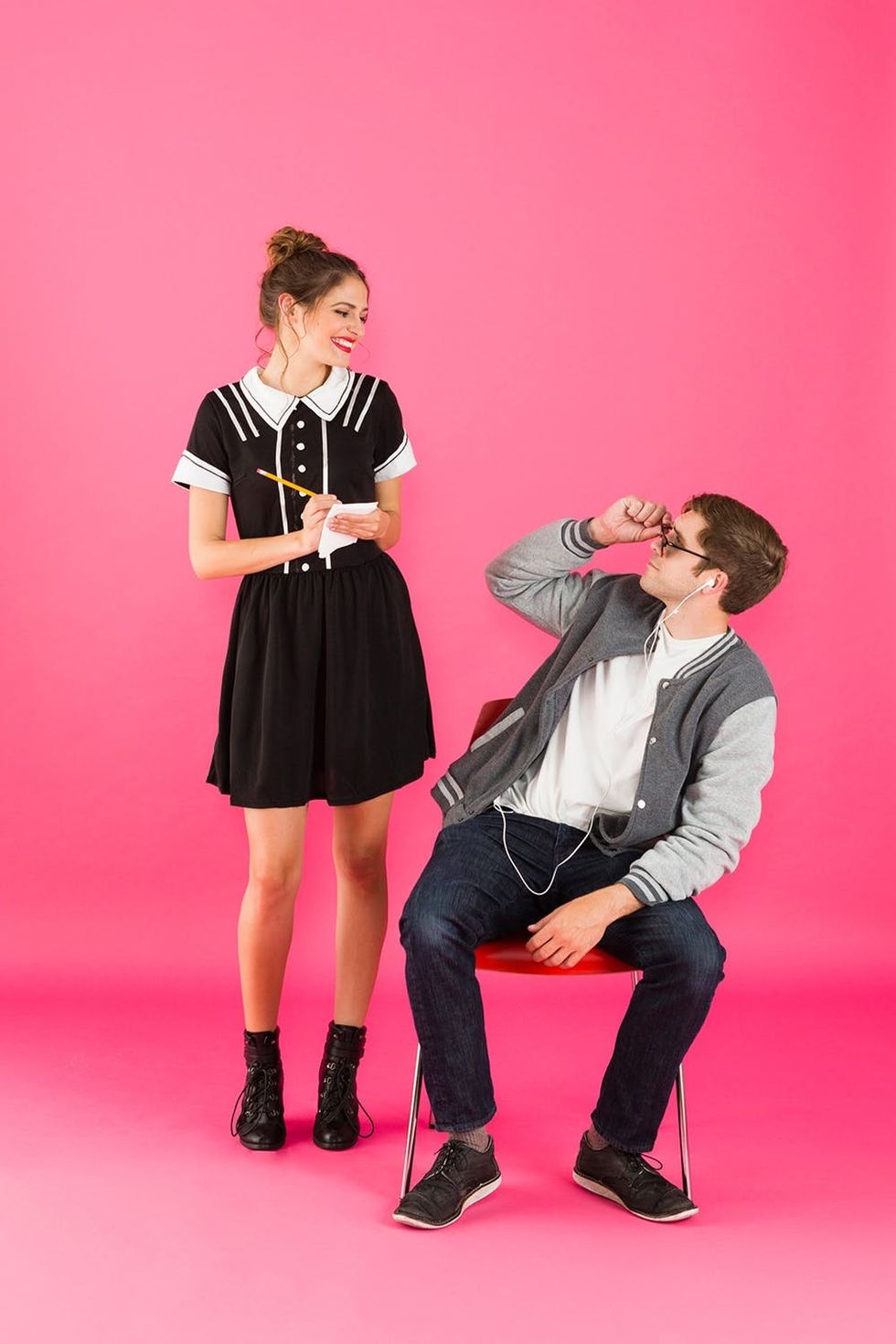 Deb: "Well aren't you mysterious?" Baby: "Maybe."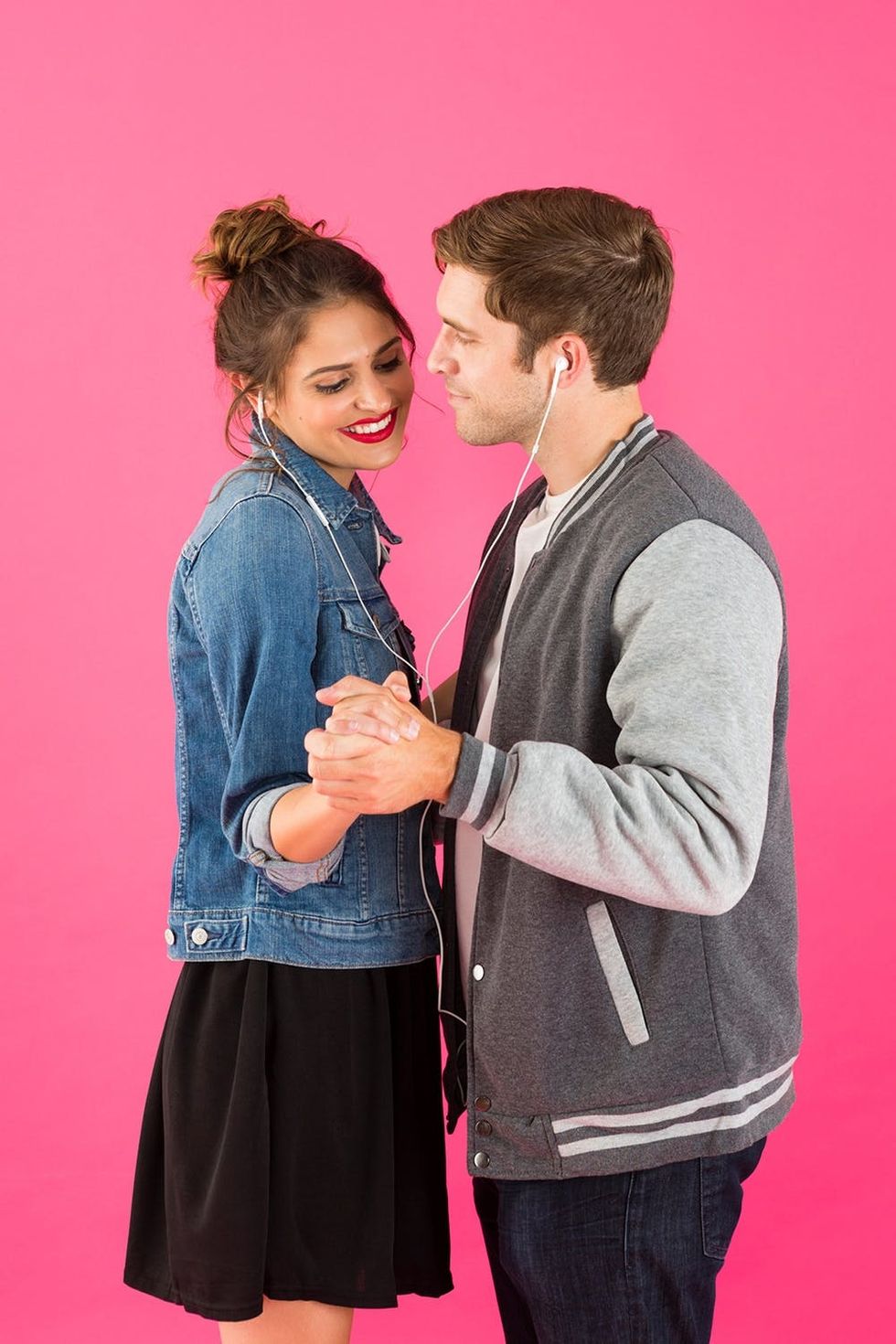 Baby: "I want us to head west and never stop. You in?" Deb: "I'm in, Baby."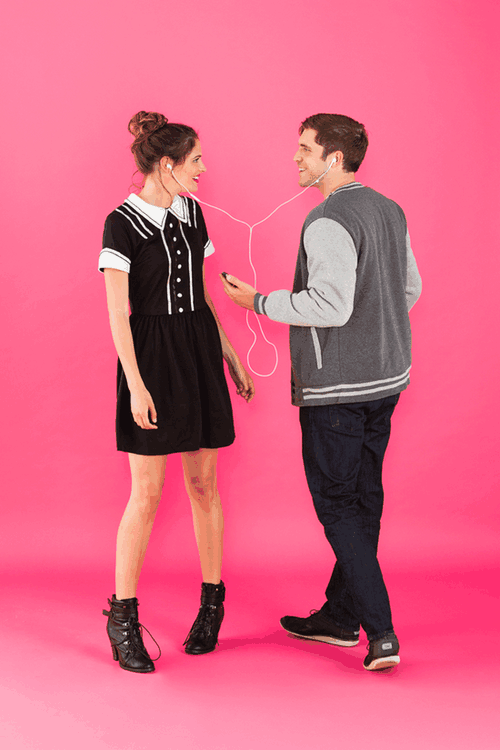 Circling around... with music in their ears…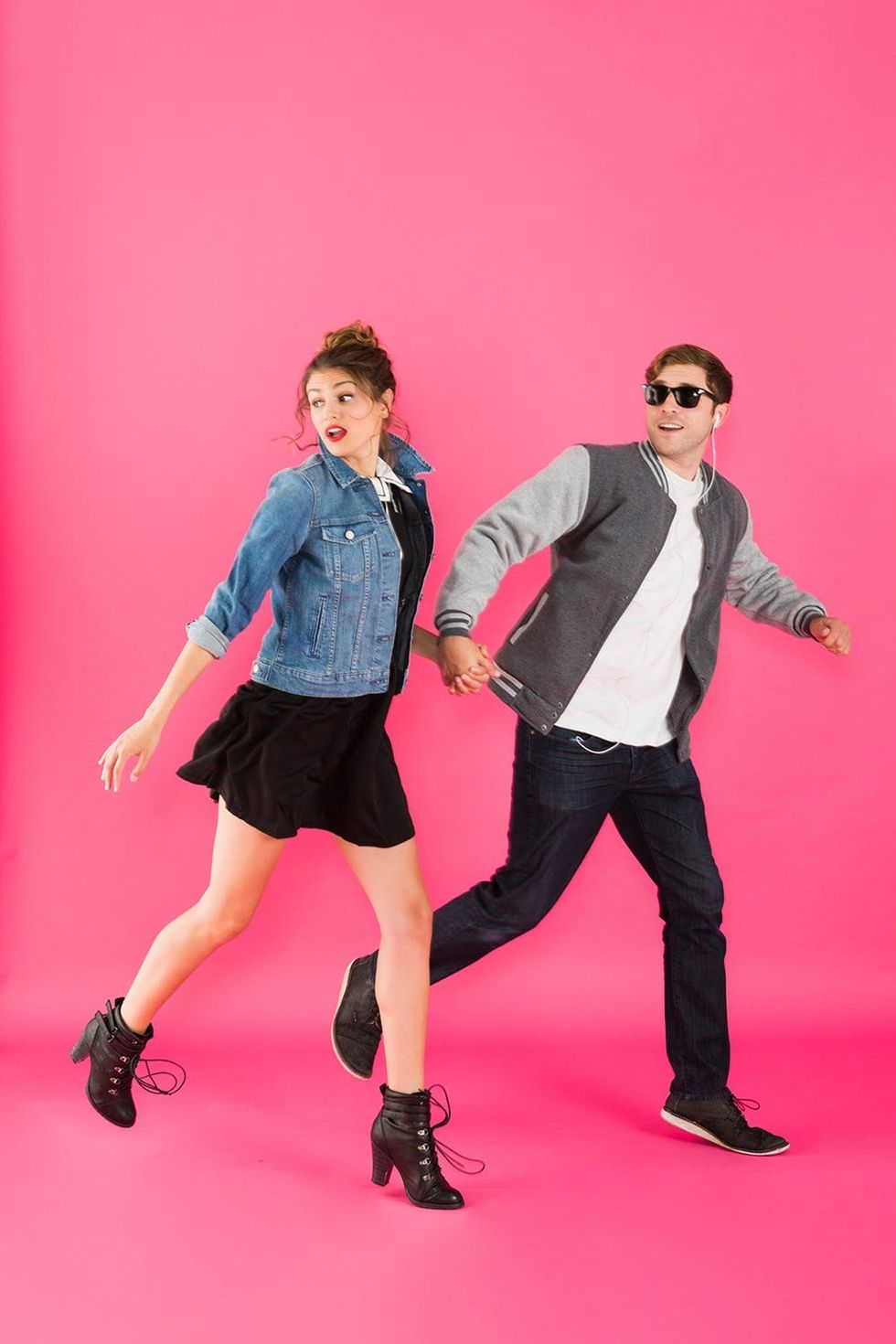 Let's go, Deborah!

What will you and your S.O. dress as for Halloween? Share your photos on Instagram using #britstagram, and check out our Pinterest for more DIY costume inspo.
Brit + Co may at times use affiliate links to promote products sold by others, but always offers genuine editorial recommendations.
DIY Production and Styling: Irene Lee
 Model: Paige and Jon Weber
 Hair + Makeup: Misty Spinney
Photography: Brittany Griffin
Irene Lee
Irene loves all things DIY, especially if the project involves confetti. She strives to make beautiful things that anyone can enjoy. If she's not immersed in crafting she's probably giggling over an insta-famous corgi or frolicking around Disneyland.