Before & After: How I Turned My Home Gym into a Multi-Use Space
Sep 01, 2016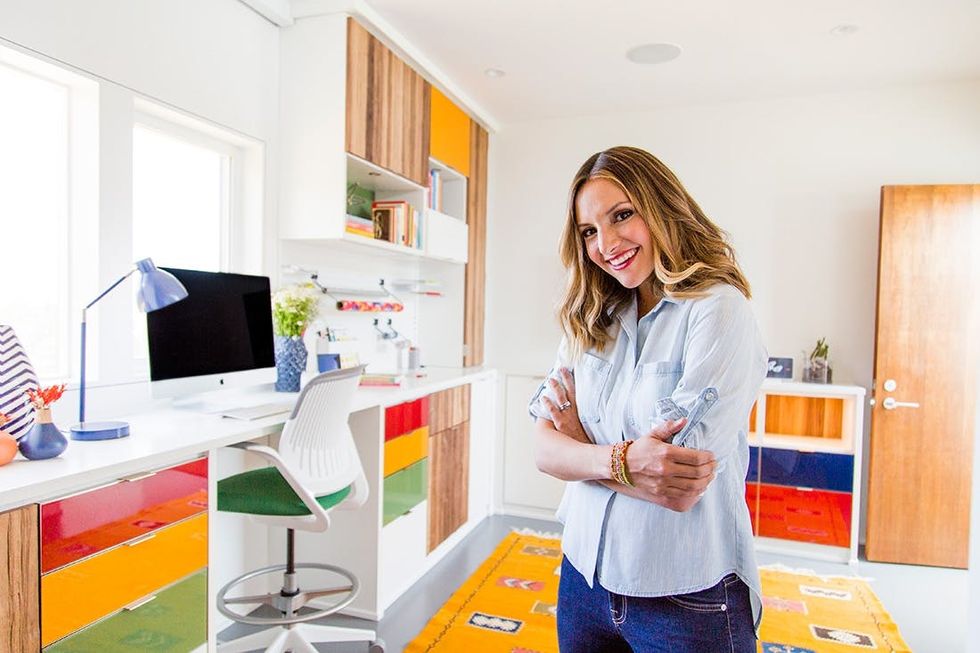 ---
Once the initial excitement of finding out I was pregnant with my second child wore off, I came to the realization that I was going to have to repurpose my home gym into a multi-functional space. Why? Well, my guest bedroom was turning into a nursery for baby number two, but I still wanted a space for visitors to sleep! It was time to say goodbye to my workout room and hello to more SoulCycle sessions. ;)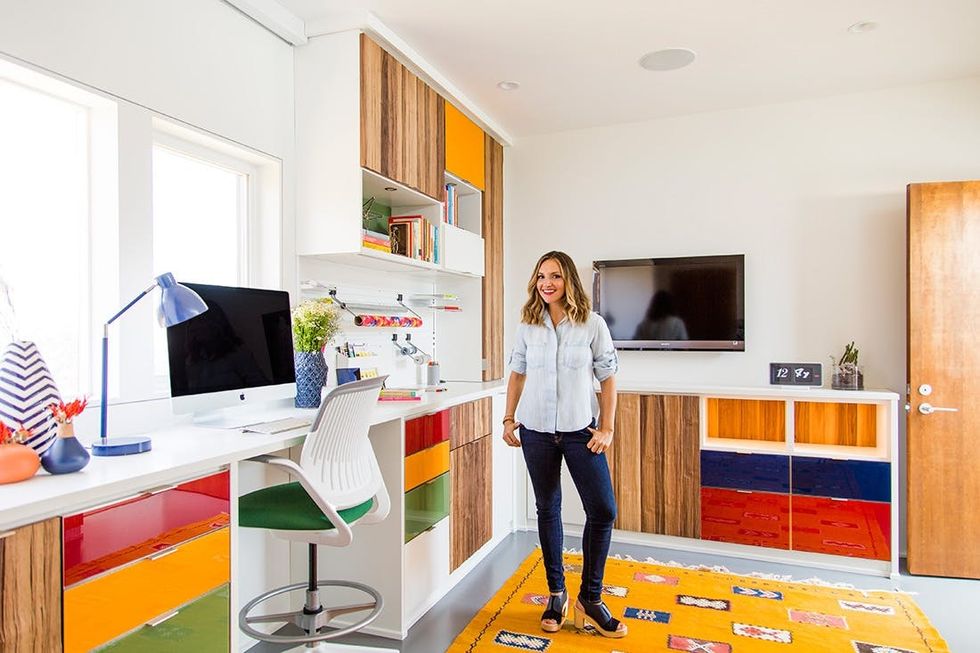 California Closets
, one of my favorite companies for creating functional and efficient storage in small spaces, to design the multi-purpose room of my dreams. What was I looking for? A room where everything could happen… one that could act as an office, a guest room and, most importantly, a space for crafting!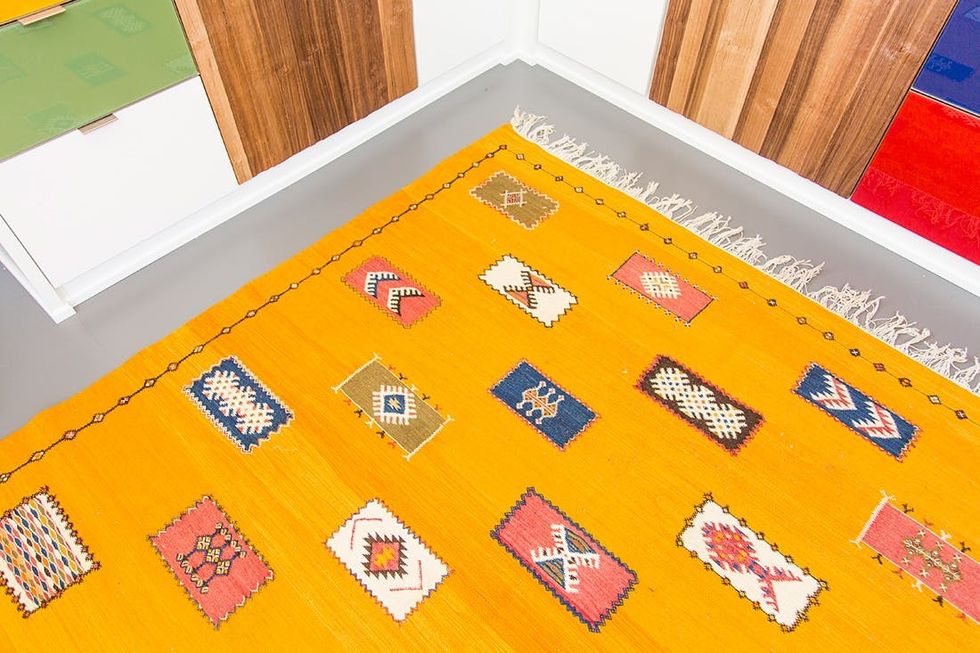 I met up with the folks at California Closets multiple times during my revamp to discuss my vision. I knew I wanted to pull in pops of color from a rug I bought in Morocco to make the room feel more complete, and I wanted to incorporate white cabinets to make the space feel lighter, brighter and bigger. I also gave the California Closets team a tour of the space in person so their decorating brains could get to work. Chloe, my designer, was a whiz at 3D modeling and was able to give me several options to pick from.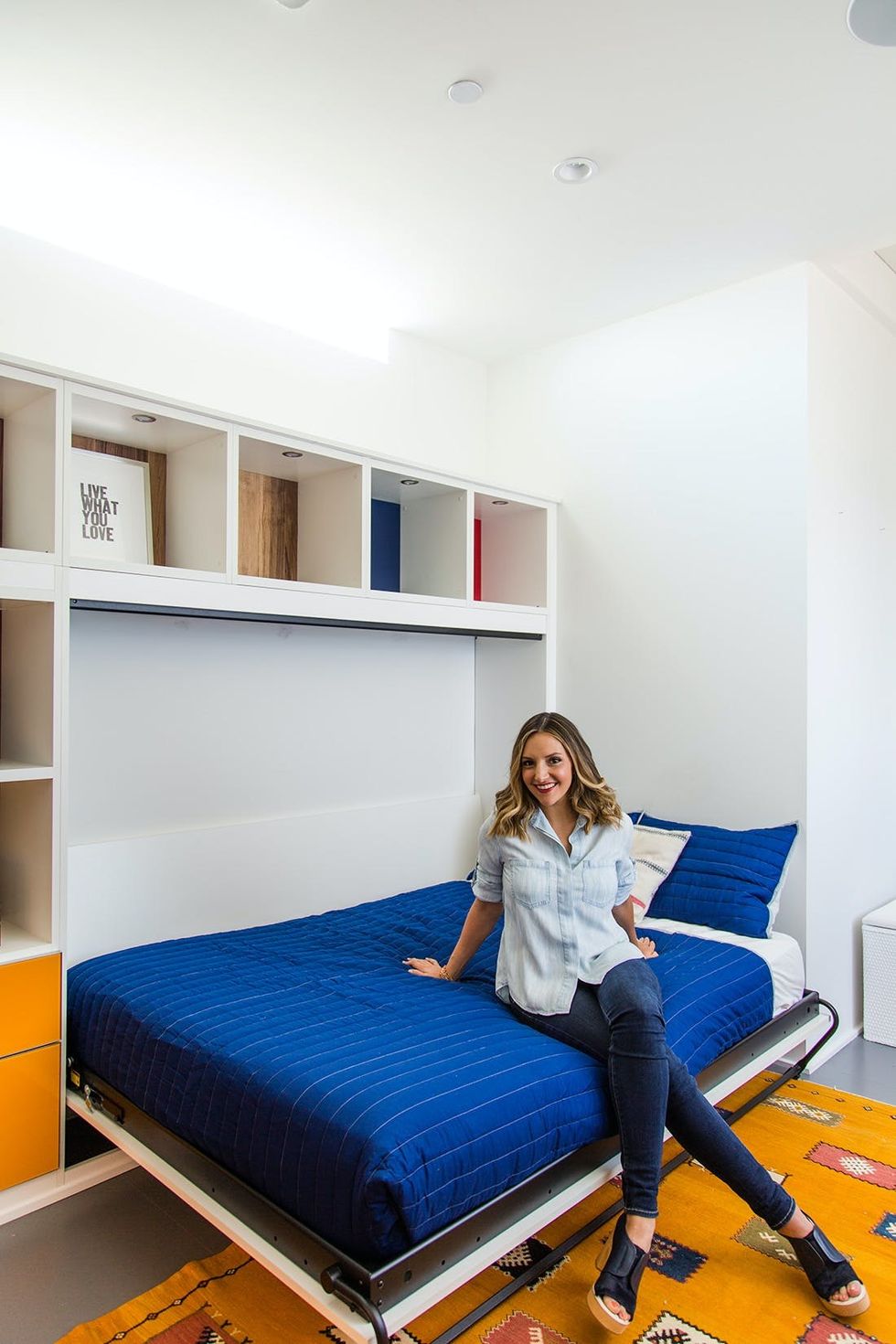 The result was the multi-use space of my dreams! The room is a great at-home office and a fun, colorful creative space. Plus, the addition of a pull-out Murphy Bed makes it perfect for overnight guests. (Who wants to visit!?)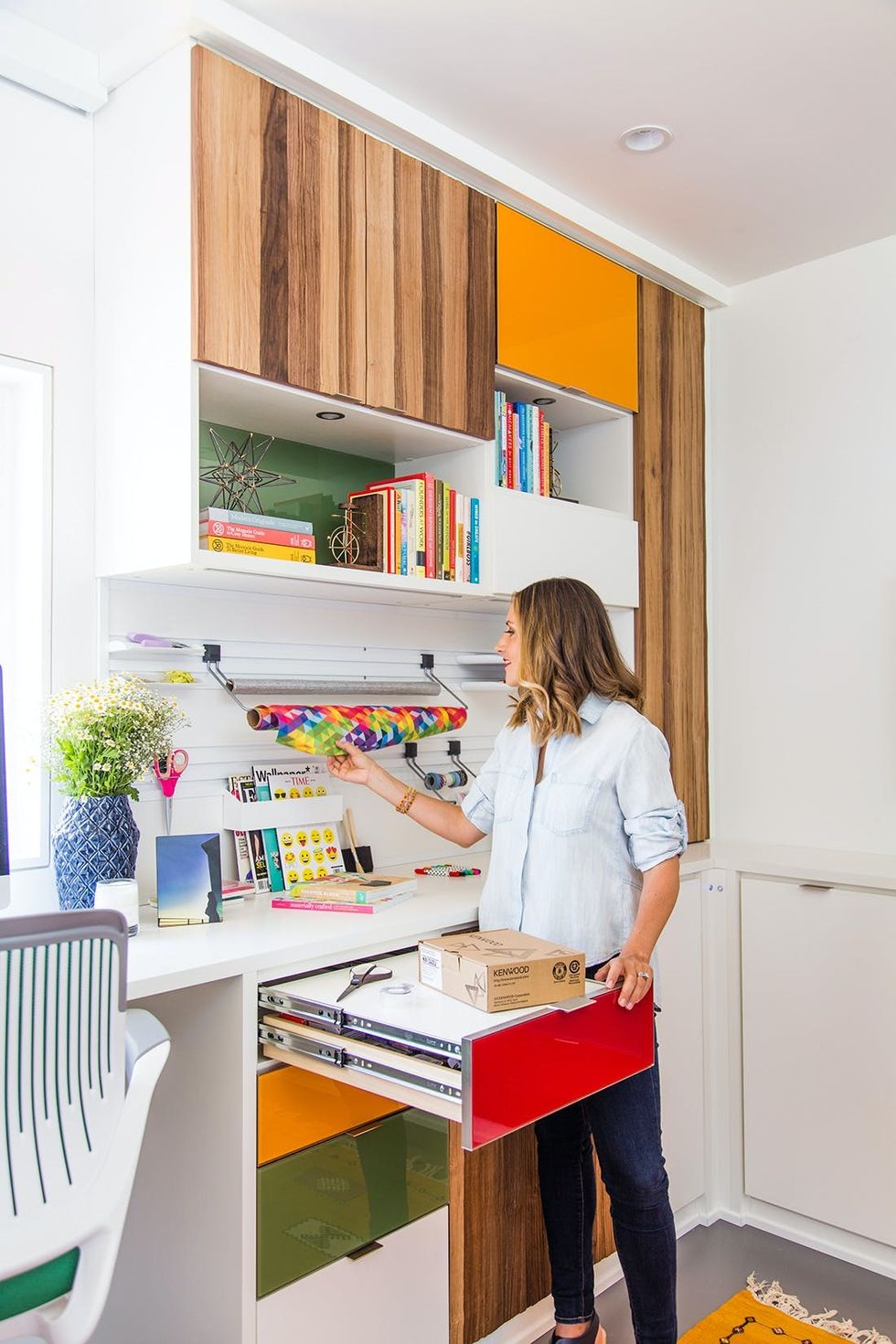 The new room is SUPER functional, too. There are colorful drawer panels that are dry erase-friendly (allowing space for my kids to doodle), pop-out power outlets, a hidden ironing board, and many pull-out counter spaces for spreading out. Not only is this newly redesigned space smartly organized, it's just plain smart. Oh, and did I mention there's a whole wall of accessible craft supplies AND a wrapping paper drawer? Yep, this is a DIY paradise.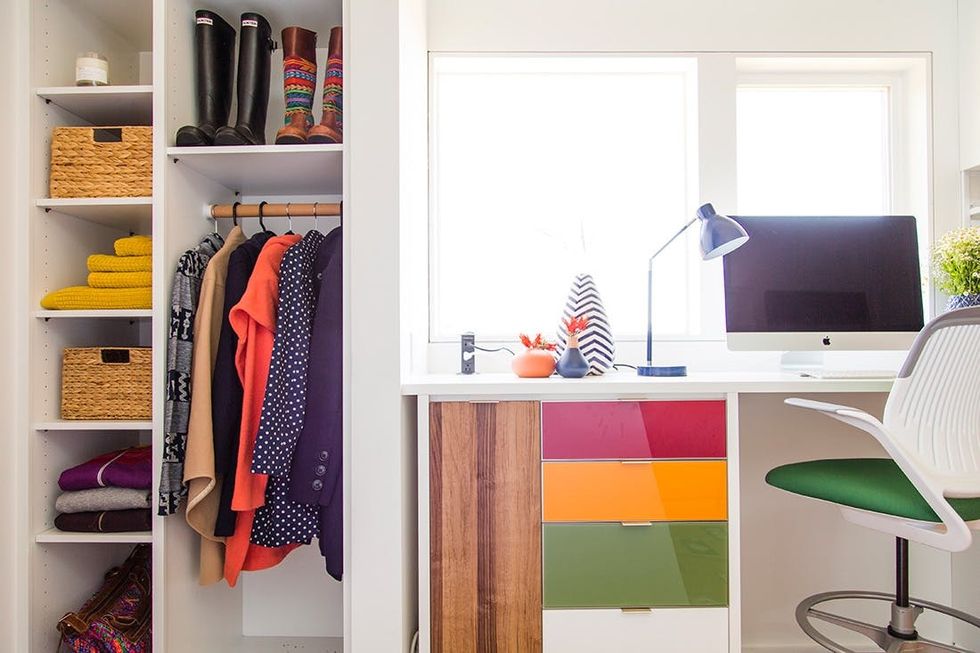 Check out the before and after of my home gym to multi-purpose room below! And for even more home decor inspiration, be sure to tune into Brit + Co's newest video series, Tiny Spaces.
Brit Morin
Hi, I'm Brit, the founder and CEO of Brit + Co. I'm a young mom of two, tech nerd and design-inclined lady who has a zillion hobbies and curious about... just about everything! My mission from the beginning has been to unlock women's creativity and courage to try new things so that they can find the path to their true passions.
Home Decor Inspo