5 Ways to Hack the Rice Krispie Treat (No Baking Required)
Mar 02, 2013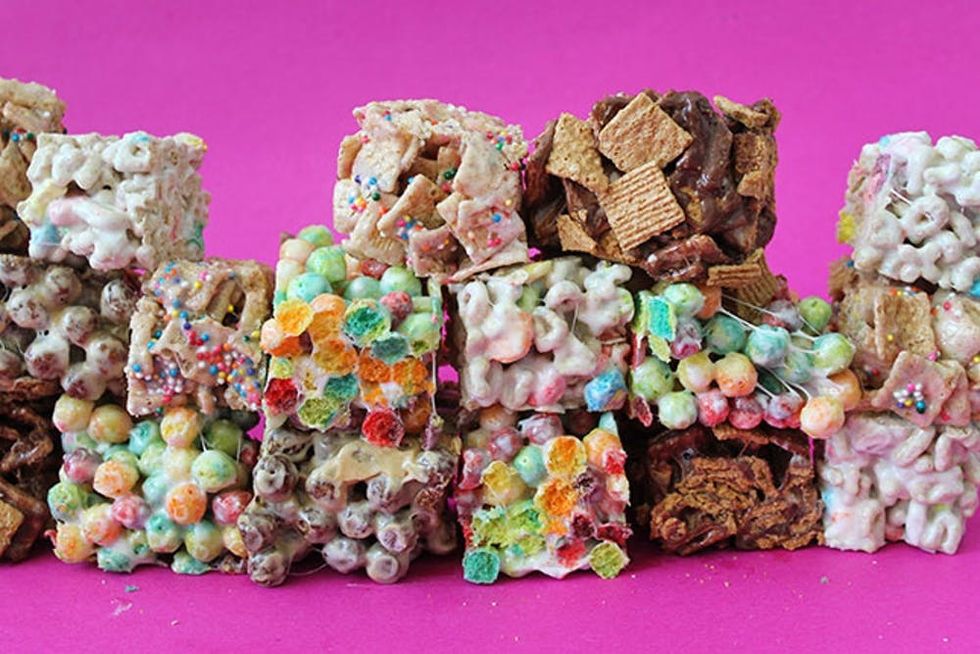 ---
Lucky Charms Bars
– 4 cups Lucky Charms cereal
– 7 oz marshmallows (about ⅔ of a 10 oz bag)
– 2 tbsp butter
Chocolate Golden Graham Bars
– 4 cups Golden Grahams cereal
– ½ cup chocolate chips
– 7 oz marshmallows (about ⅔ of a 10 oz bag)
– 2 tbsp butter
Trix Bars
– 4 cups Trix cereal
– 7 oz marshmallows (about ⅔ of a 10 oz bag)
– 2 tbsp butter
Peanut Butter Cocoa Puff Bars
– 4 cups Cocoa Puffs cereal
– ½ cup peanut butter chips
– 7 oz marshmallows (about ⅔ of a 10 oz bag)
– 2 tbsp butter
Sprinkle Cinnamon Toast Crunch Bars
– 4 cups Cinnamon Toast Crunch cereal
– ¼ cup sprinkles
– 7 oz marshmallows (about ⅔ of a 10 oz bag)
– 2 tbsp butter
Start off by spraying a cake pan or baking sheet with cooking spray.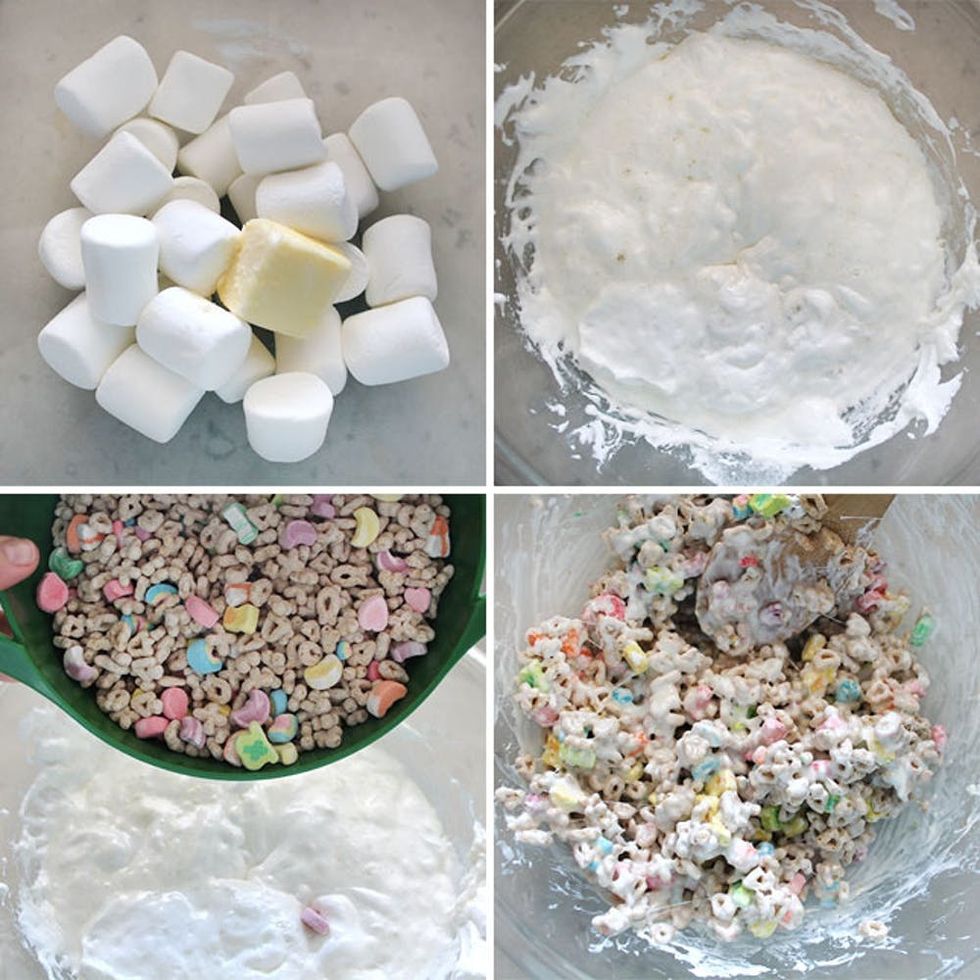 Put marshmallows and butter in a microwave safe bowl. Microwave at full power for 2 minutes. Remove from the microwave and mix. Then, microwave again for 1 minute. Quickly add in the cereal and other add-ins and mix with a wooden spoon.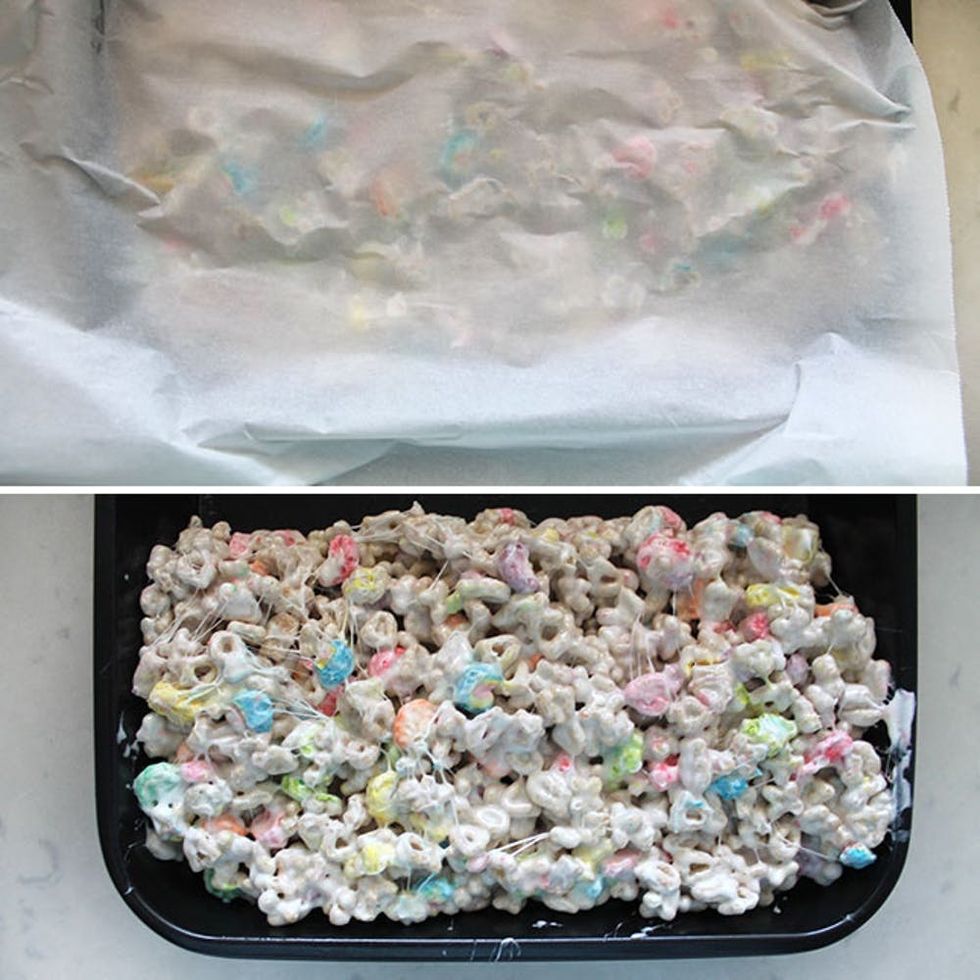 Pour the cereal mixture into the cake pan and flatten with the back of the wooden spoon. Pro chef tip: if it's not flattening the way you want, cover the cereal with parchment paper and flatten it with your hands.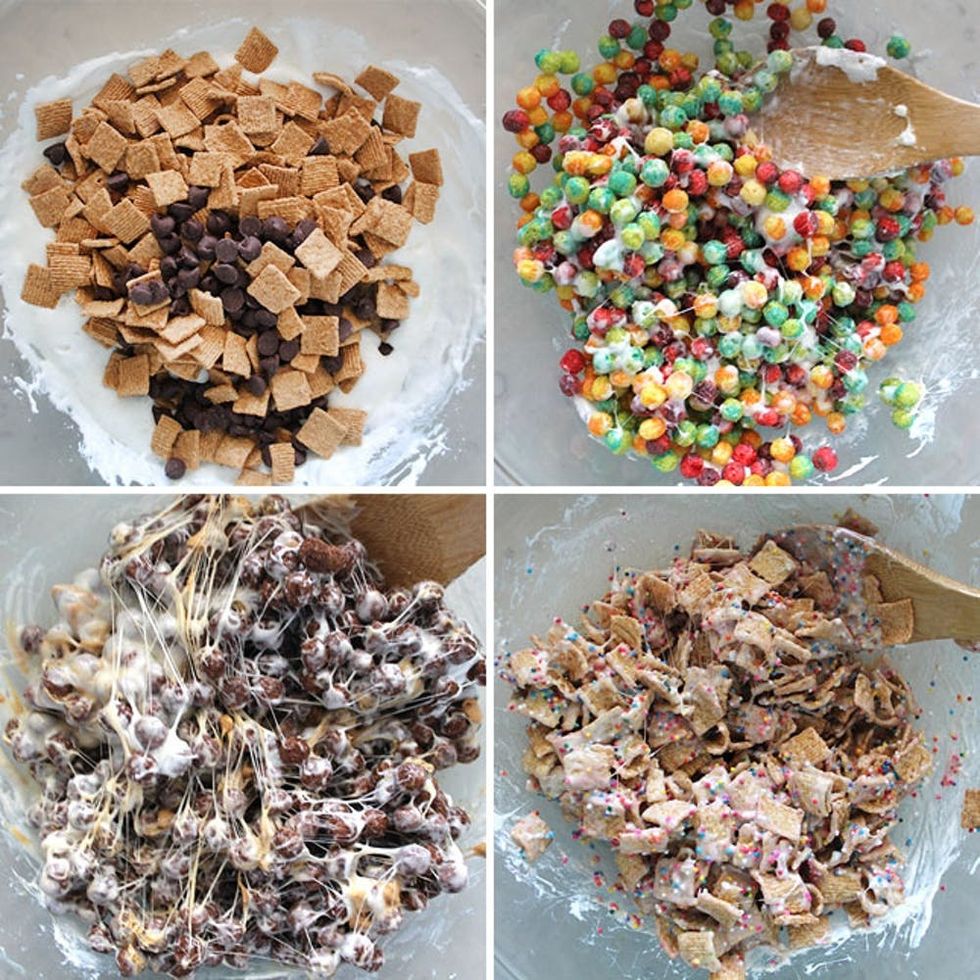 Repeat with all other cereals.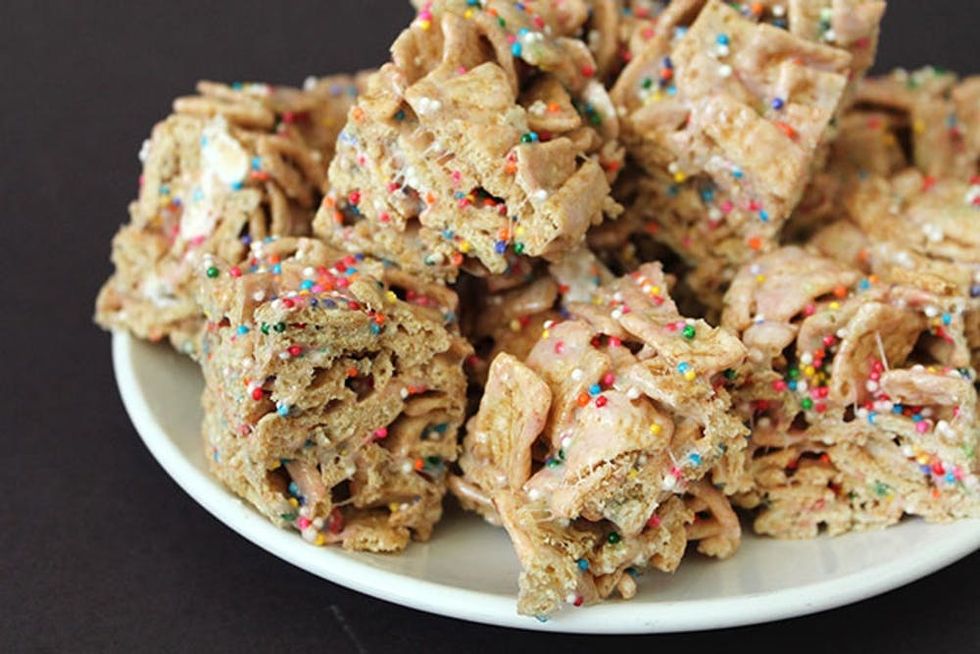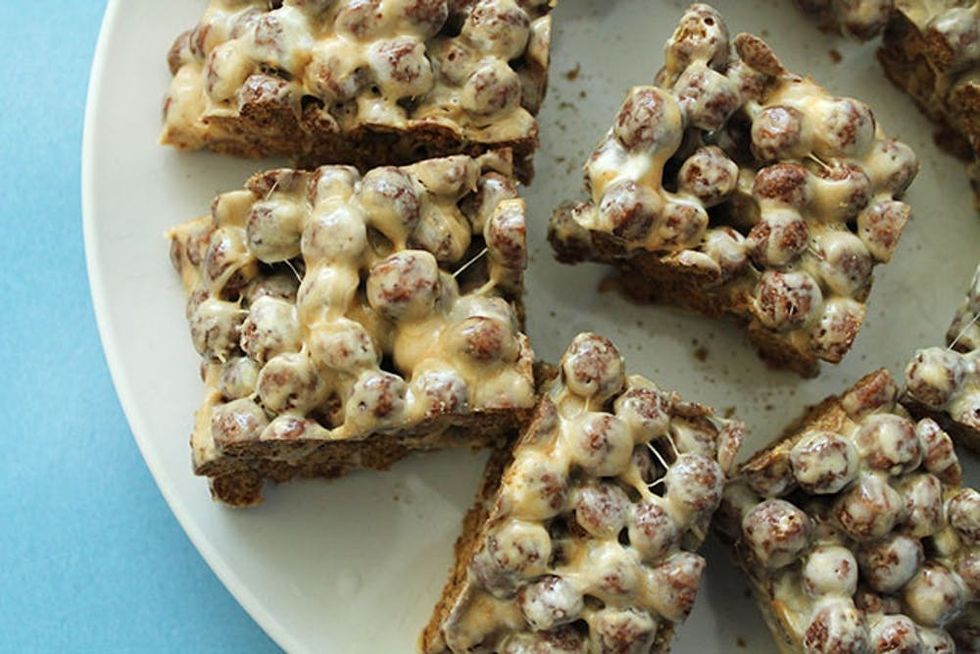 Enjoy.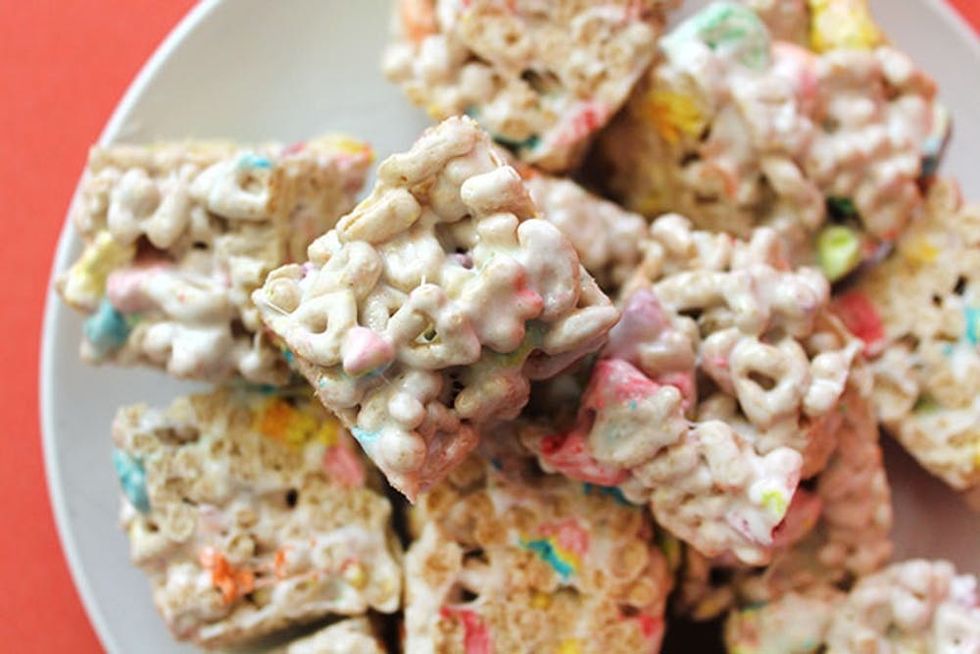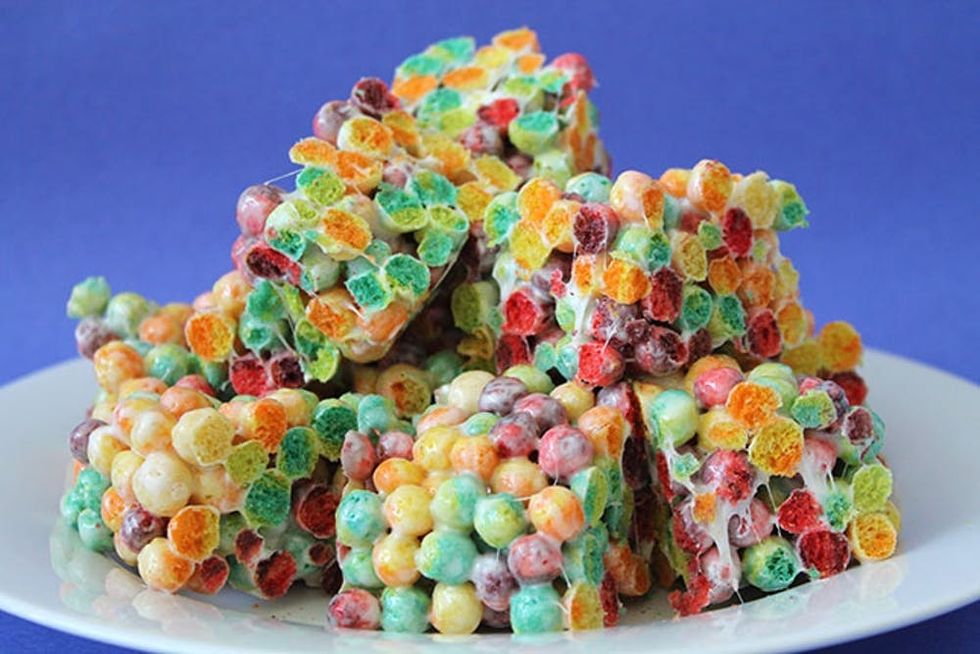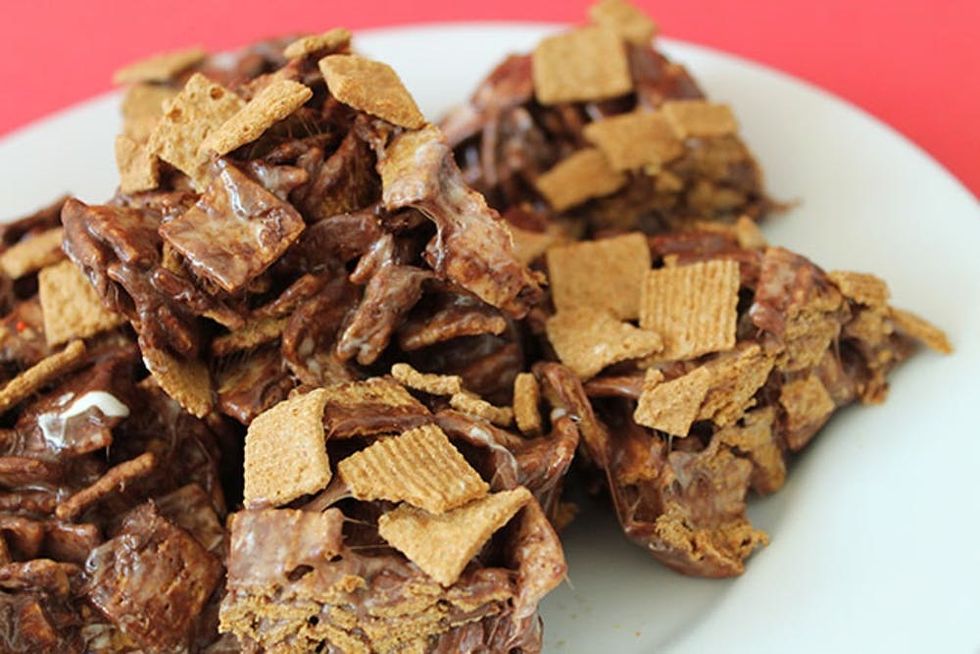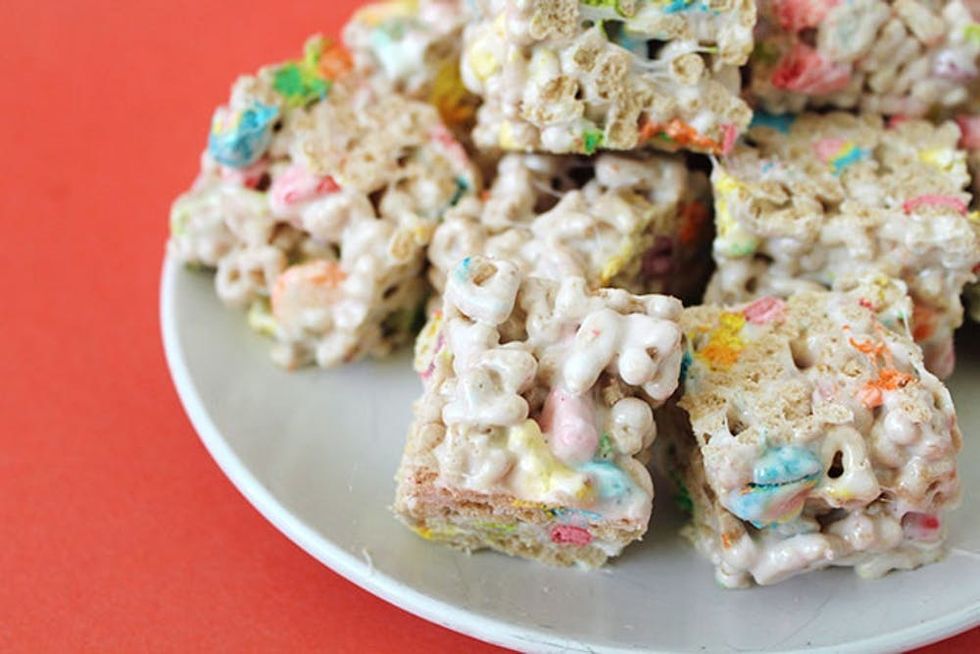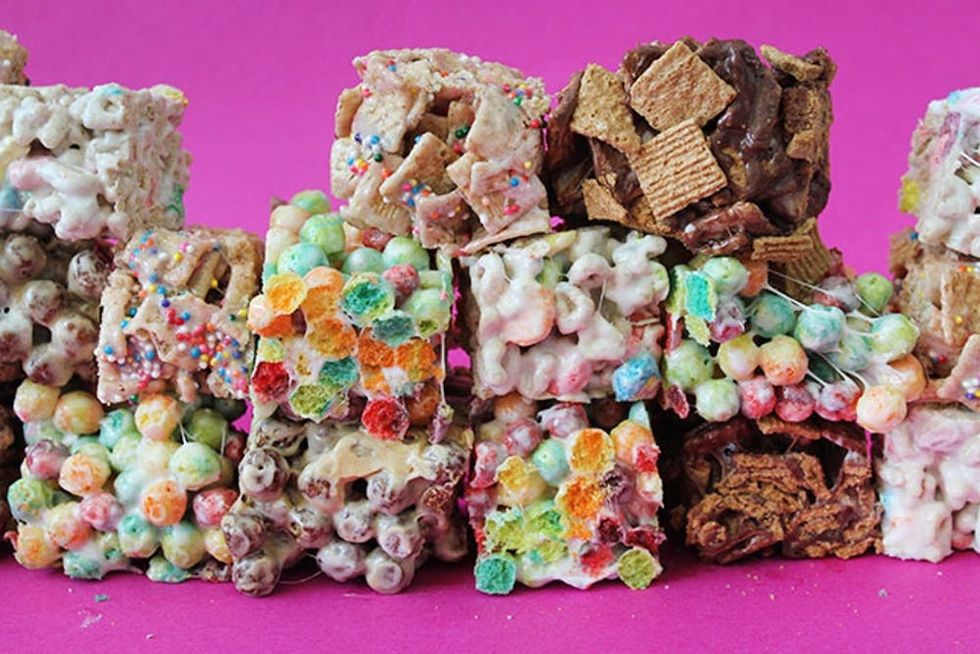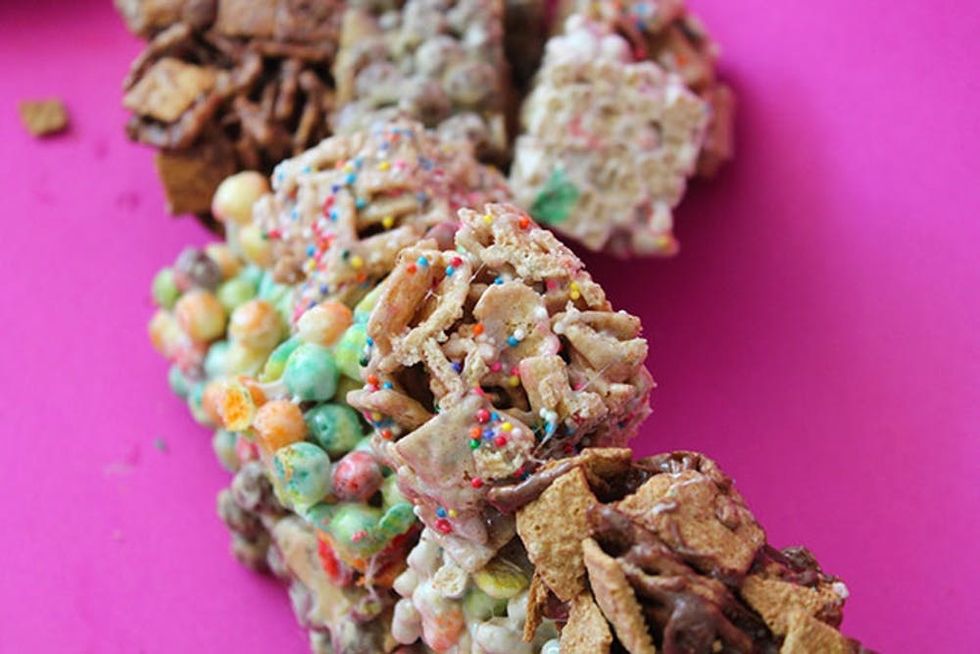 What was your favorite childhood cereal? Tell us in the comments!