Celebrate National Wine Day With This Colorful Wine Rack DIY
May 24, 2018
PSA: There's an *actual day* dedicated to your drink of choice: National Wine Day! We're raising a glass to the occasion with a quick and easy DIY to make all those gorgeous bottles of rosé a focal point. Scroll below to see how you can create an ombré wine rack before the holiday on May 25. Salut!
---
You'll need:
7 wood blocks (2 inches each)

paint brush

paint palette

3 colors of paint 

3 foot long, 1 inch x 3 inch wood plank

drill

wood screws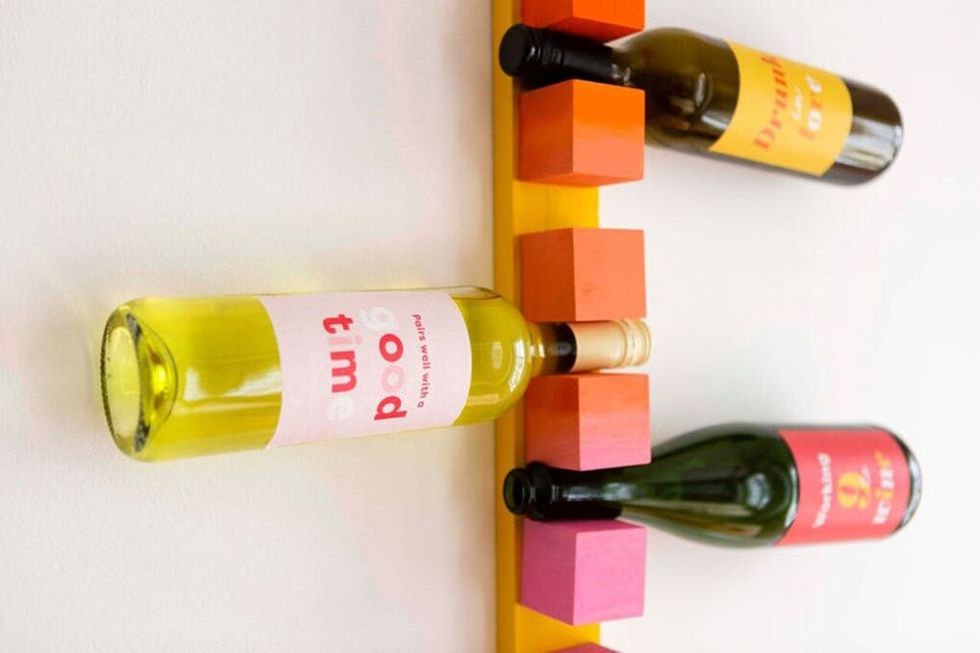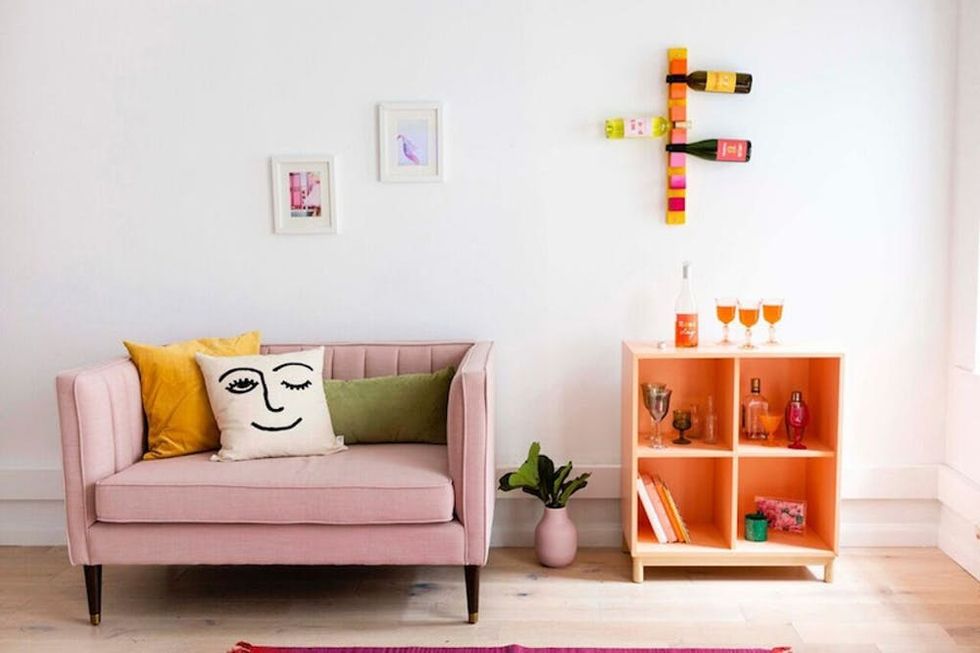 Instructions:
1. Paint the wood blocks and let them dry. (Note: We used an ombré palette, but it's up to you.)
2. Apply paint to the wood plank and allow it to dry completely.
3. Drill holes into the base of the plank in two to three inch intervals.
4. Place the plank on top of the wood blocks. Use wood screws to attach each from the bottom up.
5. Add wood screws to the top and the bottom of the plank to secure to the wall.
6. Grab your favorite bottle from the rack, sip, and enjoy!
How will you celebrate National Wine Day? Tag us @BritandCo!
(Photos via Brittany Griffin / Brit + Co)
Sarah Schuh
Home Decor. Entertaining. Travel. Lifestyle. 'Grammer, dreamer, trip planner. Forever coming up with my next creative endeavor. Until then, I'm documenting everything I like on paper, er, the digital world.
Home DIY